The best TVs under $1,000 deliver more quality for less money, with great performance and essential features, but without the extra frills that pump up premium prices. Skipping the extras means that you can get premium quality of the best TVs without spending thousands, and we've found the best TVs under $1,000 to narrow down your search. The end result is that you can get a great TV for less.
Whether it's a big 65-inch screen, a feature filled smart TV or a model that puts quality first, there are great options available from the best TV brands for less than a grand. Let us show you the best deals from among the dozens of TVs we review every year.
What are the best TVs under $1,000?
The best value TV overall is also the best 65-inch TV under $1,000, the TCL 6-Series Roku TV (R635). With innovative QLED and mini-LED technology, it's a great TV that goes toe-to-toe with premium models from pricey competitors and wins. It also the best TV under $1,00 for gaming, especially on the latest consoles.
Similarly, the TCL 5-Series Roku TV (S535) offers the best 75-inch TV for under $1,000. With QLED color and Roku's excellent smart TV experience, it won't let you down at any screen size, but it's the most affordable way to go big.
The 55-inch TCL 5-Series Google TV (S546) offers an enormous value, combining QLED color and performance with the smartest smart TV software available today. It's one of the best smart TVs we've seen, and it's a lot cheaper than the competition. Whatever the screen size, it's a great pick.
Black Friday TV deals for under $1,000
Black Friday deals are arriving early, with plenty of discounts available weeks before the shopping holiday. Be sure to check out our Black Friday TV deals page for all the latest sales to make sure you get a great TV in time for the holiday season.
The best TVs you can buy under $1,000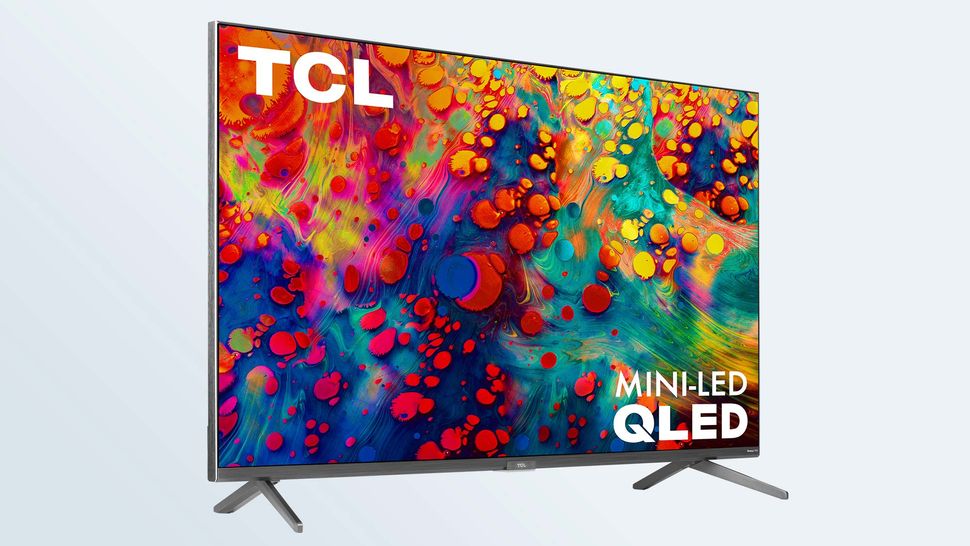 For the best 65-inch TV you can buy for under $1,000, there's no beating the TCL 6-Series Roku TV R635. It's one of the best values in the TV world, offering premium picture quality with QLED color and mioni-LED backlighting for impressive picture quality and excellent HDR performance that outclasses many more expensive models. And with the 65-inch model selling for $899, there's not a better deal in TVs.
The TCL 6-Series is also a great gaming TV, thanks to THX Certified Game Mode, which combines the latest gaming features, like variable refresh rates and auto low-latency mode with superb color and minimal lag times. From the design's smart touches, like cable management in the stand, to the always-solid Roku TV platform, the TCL 6-Series R635 is the best TV you can get for under $1,000, and it's not even close.
Read our full TCL 6-Series Roku TV (R635) review.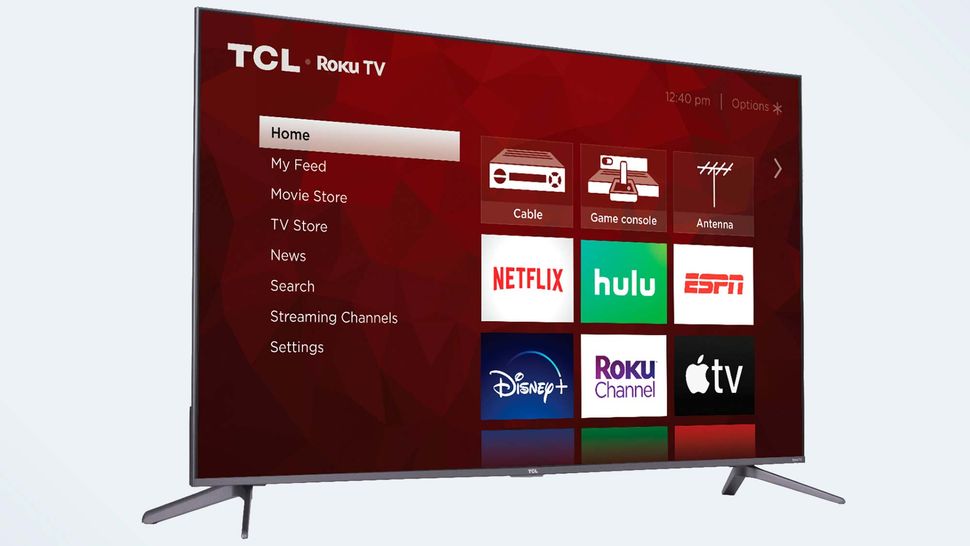 If you want an even bigger screen, the TCL 5-Series Roku TV is the biggest you'll find for for under a grand. With the 75-inch model selling for $999, it's the best way to go big without blowing the budget, and it's got plenty of great features to offer, even at that competitive price. The TV's QLED display delivers stunning color quality and brightness, and the Roku smart TV platform puts thousands of apps right at your fingertips in a user-friendly interface.
In addition to the excellent color accuracy and full color gamut offered by the QLED display, it offers top-of-the-line HDR support, with Dolby Vision in addition to basic HDR10 and HLG formats. With input lag clocking in at 13.1 milliseconds, it's also one of the best affordable gaming TVs you can buy. And it's roughly half the price of Samsung's equivalent QLED TV, making it one of the best values in smart TVs.
Read our full TCL 5-Series Roku TV (S535) review.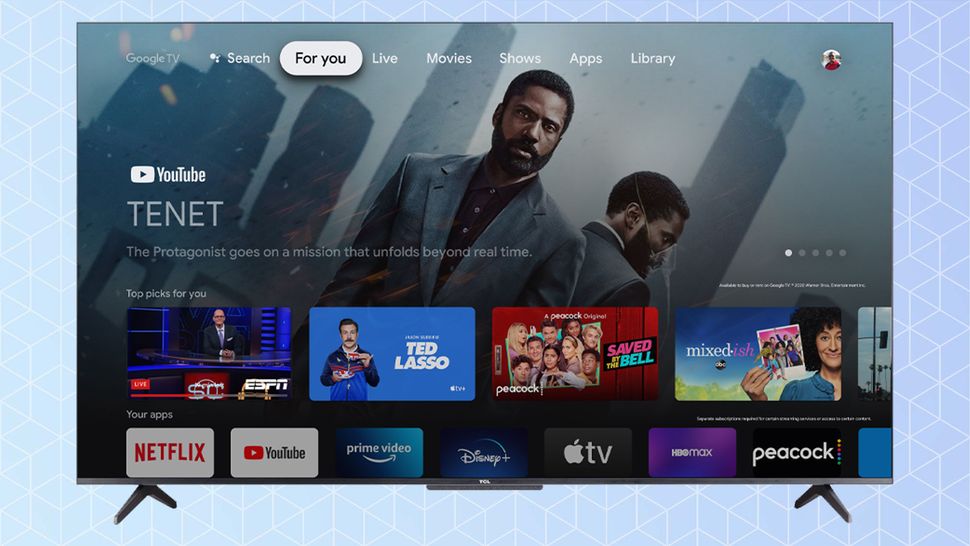 The TCL 5-Series Google TV (S546) wowed us with its combination of smart TV features, solid performance and great value for your dollar. Building on the foundation of the already-good 5-Series Roku model, the move to Google TV gives the affordable 4K smart TV a more premium smart TV platform, one that offers personalized and customizable suggestions, a huge assortment of smart features, and deep Google Assistant integration that makes it a viable center for the entire home of connected gadgets.
But it also offers a step up in other aspects of the TV. From color quality to lag times, the 5-Series Google TV is a more polished version of the 5-Series TV, delivering an excellent QLED 4K display, a slick remote control, and a surprisingly wide array of gaming features for a 60Hz TV. For a smart TV that sells for under $1,000 for most size options, it's easily one of the best TVs on the market.
Read our full TCL 5-Series Google TV (S546) review.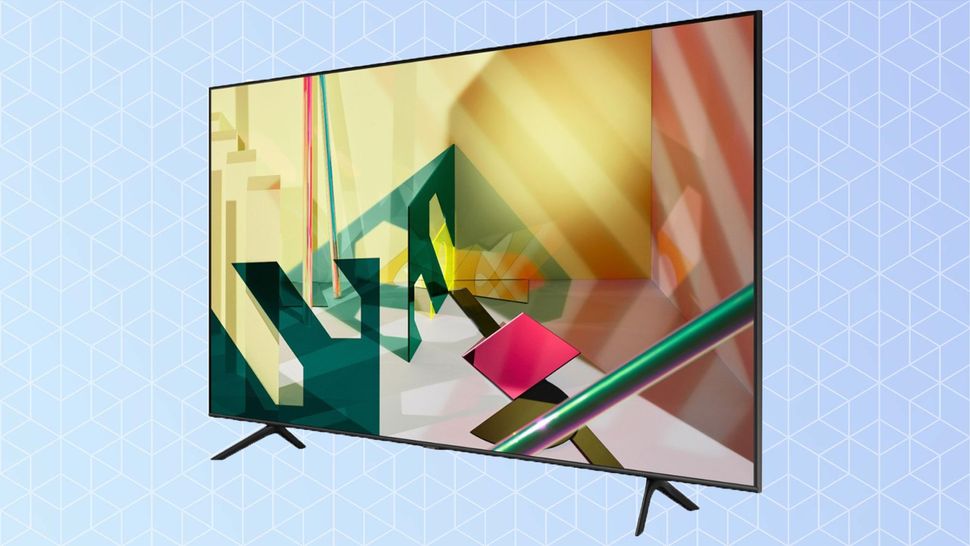 For a 55-inch TV that boasts name-brand cache as well as great performance, the Samsung Q70T QLED TV is your best bet. It's Samsung's mid-range QLED TV, and boasts features like HDMI 2.1 connectivity and the Samsung Tizen smart TV software, giving you one of the best smart TV experiences around. In addition to having a full ecosystem of apps and dedicated smart home controls, the Q70T also has a variety of voice interaction options, with Bixby, Amazon Alexa and Google Assistant all available on the TV without requiring a separate smart speaker.
Note that the Q70T doesn't have any discrete dimming zones, instead using Samsung's dual LED backlight, which lets the set alternate between warm and cool colored LED backlights. As a result, the contrast and the HDR performance are more muted than what you'll see on the more premium Samsung Q80T, but you'll pay a bit less. The result is still one of the best 55-inch TVs you can buy for under $1,000.
Read our full Samsung Q70T QLED TV review.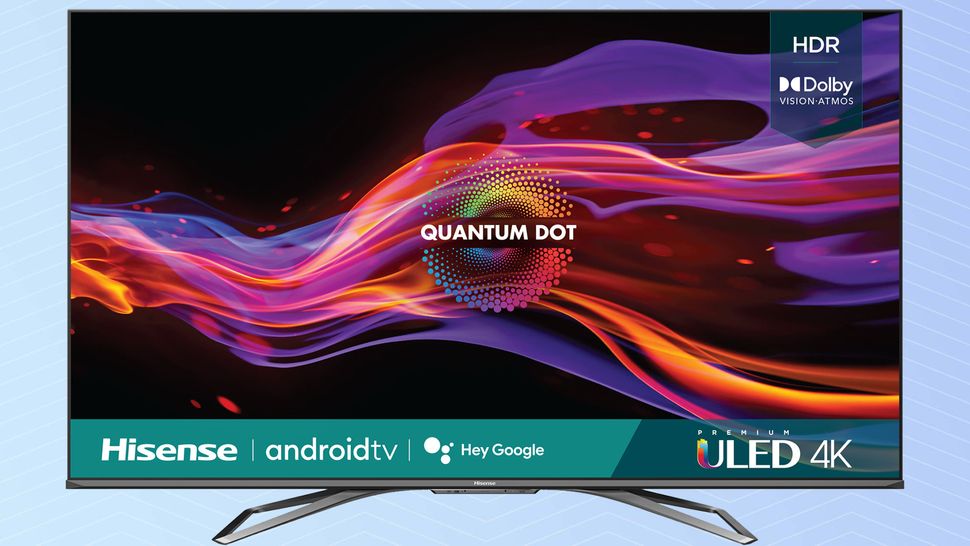 The Hisense U8G Android TV is our favorite affordable Android TV, offering a great smart TV experience (not to mention being our favorite Hisense model). With a quantum dot display for bolder, brighter color and integrated Chromecast and Google Assistant, it's a full-featured smart TV that offers great quality for a reasonable price. With support for both Dolby Vision and HDR10+, it also offers the best HDR format support you can find, along with Dolby Atmos sound. It has built-in voice control with room-listening microphones, effectively letting you use the TV as a smart speaker, and offering the sort of smart home integration and control that would normally cost much more.
In our review, we were especially impressed by the U8G's brightness, which exceeds 700 nits of peak brightness and combines with the better-than-average HDR support for great performance that brings out highlights and shadows. With few complaints and lots of great perks, the 55-inch Hisense U8G Android TV is one of the best smart TVs you can get for the price.
Read our full Hisense U8G Android TV review.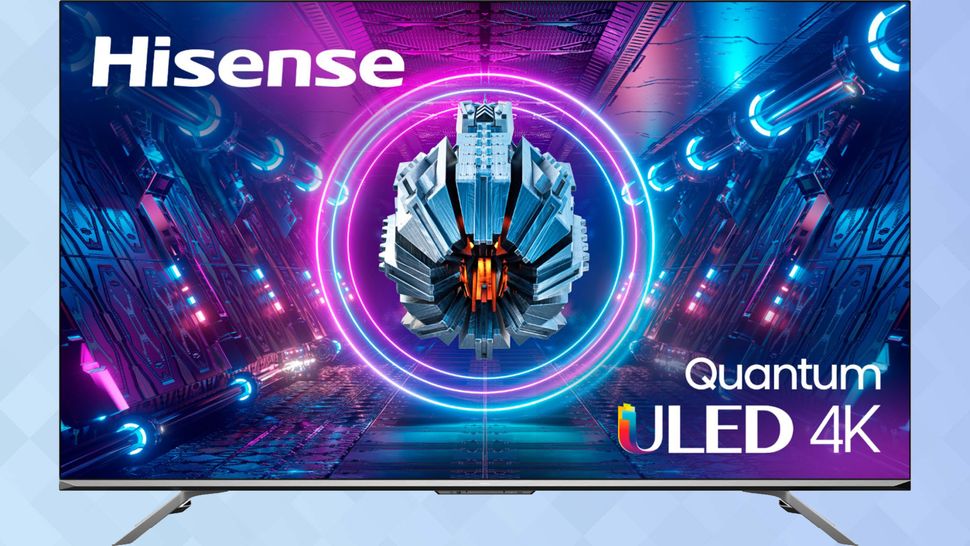 The Hisense U7G Android TV is being marketed as a TV built for gaming, and the specs make it easy to see why: The Quantum Dot display boasts good color and sharp images, the panel's 120Hz refresh rate will handle the most demanding game console output, and a pair of HDMI 2.1 ports offer the best connectivity you can get for high-frame rate gaming.
And any TV that's good for gamers will usually do pretty well at everything else. Handling both Dolby Vision and HDR10 Plus formats, it's got some of the best HDR support available, and Dolby Atmos sound means it has the audio to match. It impressed us in our testing, and it's more affordable than you'd expect given the feature set. Gamer or not, the Hisense U7G Android TV is a solid 4K smart TV.
Read our full Hisense U7G Android TV review.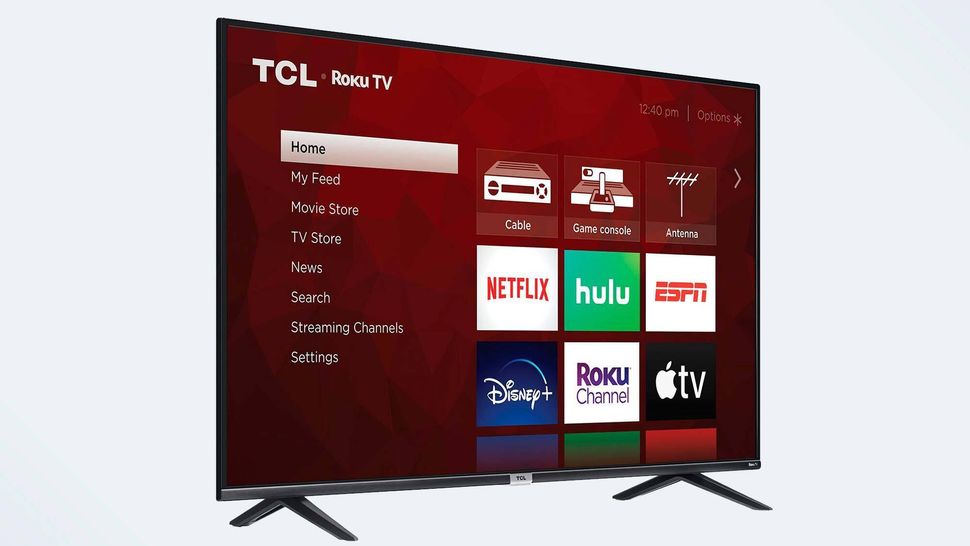 The TCL 4 Series Roku TV, is one of the best TV values you'll find in any size. This 4K TV often sells for less than you'll find bargain 1080p TVs, with even the 75-inch model going for less than a grand. It has good color accuracy and supports HDR10 — but not Dolby Vision — for improved contrast. It uses Roku's system software, which provides one of the best smart TV experiences available and has plenty of apps to choose from. With a low lag time of 14 milliseconds, this set also will handle fast-paced gaming well.
In exchange for the great price, the TCL 4 Series is missing a few features that more expensive TVs deliver. It lacks local dimming, so the HDR performance isn't as good as it could be. It also has weak speakers, with little bass and limited power. If this is going to be your main TV, consider adding a soundbar to overcome the sound issues.
Read our full TCL 4-Series Roku TV (S435) review.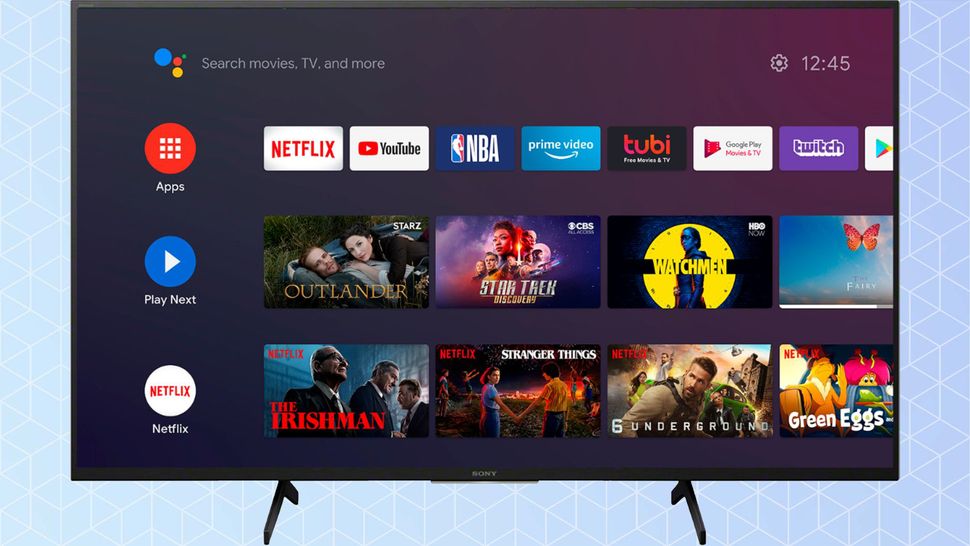 For a great Android TV that's sold in most sizes for under a grand, we love the Sony Bravia X800H. It may not have QLED or the latest features seen on newer models, but the 2020 Sony can be had for ultra-affordable prices, even up to 65 inches. Boasting Android TV and all of the attendant features, like integrated Google Assistant and Chromecast, wide app selection, built-in content recommendations and plenty of customization options, it's a solid smart TV at any size or price.
Dolby Vision HDR and Dolby Atmos sound deliver very good performance, and the set produced strong brightness and color quality for being a standard LCD model. Really, our only big problem with the X800H is that the remote is a little clunky. But if you want a quality smart TV for a reasonable price, the Sony Bravia X800H is a solid choice.
Read our full Sony Bravia X800H review.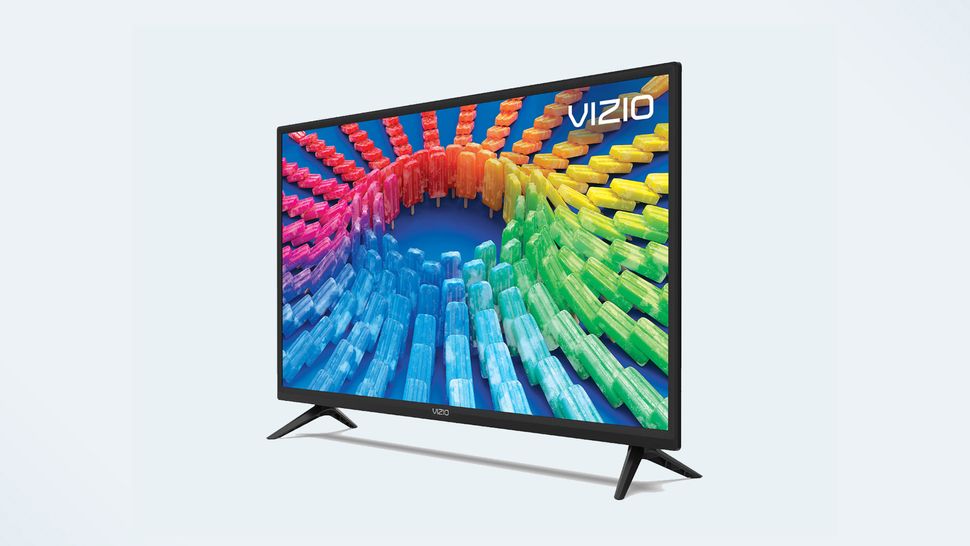 If low prices are what you're after, then the Vizio V-Series (2020 model) might be just the budget-friendly 4K smart TV you're after. With exceptional affordability, decent smarts from Vizio's SmartCast software and great gaming capabilities, it's a fantastic bargain, even when it's not on sale – and it frequently is, with steep discounts occurring throughout the year.
A trio of HDMI 2.1 ports deliver gaming-friendly features like auto low latency mode and impressively short lag times of just 13.1 milliseconds. If you want great gaming performance for less, this is definitely the budget gaming TV to get. But keep in mind that this is a 60Hz display, so variable refresh rates and high refresh rates are off the table. And general performance is decent enough, but the brightness isn't great and the audio would benefit from adding a soundbar.
Read our full Vizio V-Series (2020 model) review.
How to choose the best TV under $1,000
At the end of the day, the most important aspects of any TV are pretty simple. Find a set that fits your budget, has the main features you want, and then check reviews to make sure it doesn't have any performance issues.
For less than a grand, you can still check off most of the must-have features you've envied on more expensive sets, like QLED for better color and brightness, a full-featured smart TV experience, complete with voice control and smart home integration, and features like Dolby Vision HDR and Dolby Atmos sound.
Size: You won't have to compromise on screen size, either. Or recommendations above include great options at 55, 65 and even 75-inch sizes, so your budget doesn't have to prevent you from getting a TV that's just as big as you want. Find the screen size that works best for you in our article What size TV should you buy?
HDR: For the best picture, we recommend getting a set that offers high dynamic range (HDR) support. HDR10 is the base standard, while Dolby Vision is a higher-caliber format, and we recommend opting for Dolby Vision support when you have the choice.
Pay attention to ports: We recommend getting a TV with 4 HDMI ports whenever possible. And even though they do cost more, we prefer TVs that have HDMI 2.1 connections. They offer better gaming features and will keep your TV up to date for much longer.
Smart TV features: Pretty much every TV on the market is smart these days, so don't hesitate to get a smart TV. However, make sure that the operating system of the TV in question has the apps you want, because not all of them do. And some platforms offer advanced features like smart home controls and voice assistant capability.
From smart functions to port selection, we offer plenty of advice in our TV buying guide, which explains the ins and outs of features like HDR, different types of display, and even extended warranties. And if you still have questions about smart TV features and capabilities, check out Smart TVs: Everything you need to know.
What features are worth paying more for?
While you can get most of what you want in a smart TV for $1,000 or less, there are a few exceptions.
Bigger screens: If you want to get a really big screen, today's largest TVs go bigger than 75 inches, and as a general rule, anything over the 75-inch mark will be more expensive, and almost always costs more than $1,000. Sometimes a lot more.
OLED: Then there's OLED. As the uncontested premium display technology, OLED screens don't come cheap, and even the most affordable OLED TVs have a regular price that exceeds the $1,000 budget. However, if you watch out for sales, you can sometimes score a deal that will get you the 55-inch Vizio OLED TV (OLED55-H1) for just under the limit, so don't write it off completely.
8K resolution: Even as 8K TVs become more common and start to climb down from the astronomical prices they debuted at, there's still nothing on the market that can be considered affordable. With the cheapest 8K sets still selling for thousands, there's just no way to get that sort of resolution for under $1,000. (The good news? Even if you wanted to spend more, we still wouldn't recommend an 8K TV, so don't sweat it.)
Whether any of these features are important to you comes down to your own expectations and needs, but if you've got your heart set on these premium features, get ready to go beyond the $1,000 mark, because they don't come cheap.
---
If you've narrowed down your TV shopping by brand, price range or screen size, check out our picks for the best TVs in each.
Best TVs | Best 4K TVs | Best smart TVs for streaming | Best TVs for gaming
The best TVs under $1000 | The best TVs under $500
Best TV brands | Best Samsung TVs | Best TCL TVs | Best LG TVs | Best Roku TVs | Best Google TVs | Best OLED TVs | Best QLED TVs | Best 8K TVs | Best HDMI 2.1 TV | Best TVs with ATSC 3.0 | Best TVs with Chromecast
The smallest smart TVs | Best 43-inch TVs | Best 50-inch TVs | Best 55-inch TVs | Best 65-inch TVs | Best 70-inch TVs | Best 75-inch TVs | Best 85-inch TVs
And don't forget to watch out for the latest TV reviews.