Every new phone release gives device makers a chance to address what went wrong with the previous release. And that's what next month's iPhone 15 launch event will do for Apple — allow the company to right some of its handset wrongs.
Don't get me wrong — the iPhone 14 is a terrific device. It's no accident we rank it highly in best iPhone listings, not to mention giving it a spot among the best phones overall. But the standard 6.1-inch model is also not perfect, and Apple won't have to look too hard to come up with a list of things that could stand an improvement or two in time for the iPhone 15's release.
Here's a look at areas where the standard iPhone 14 came up short and how likely the iPhone 15 is to address those issues based on rumors that we've heard about Apple's upcoming phone.
Better battery life
Apple's larger iPhone 14 models — think the iPhone 14 Plus and iPhone 14 Pro Max — set new standards for the battery life of Apple handhelds when they debuted. Both landed on our best phone battery life list, and the iPhone 14 Pro Max remains glued to one of the top spots.
The 6.1-inch iPhone 14 models? Not so much.
Swipe to scroll horizontally
| | | |
| --- | --- | --- |
| Row 0 - Cell 0 | Battery size | Battery life (Hrs:Mins) |
| iPhone 14 | 3,279 mAh | 9:28 |
| iPhone 13 | 3,227 mAh | 10:33 |
| iPhone 12 | 2,815 mAh | 8:25 |
| iPhone 11 | 3,110 mAh | 11:16 |
Specifically, the iPhone 14 posted a time of 9 hours and 28 minutes on our battery test, in which phones surf the web continuously over cellular until they run out of power. That's about 30 minutes behind what the average smartphone can do on that test.
Part of the problem is that the 6.1-inch iPhones have limited space compared to Apple's larger smartphones, where there's enough room to accomodate larger batteries. Other than improve the energy efficiency of its chipset, there seems to be only so much Apple can do here.
How the iPhone 15 could improve battery life: The iPhone 15 rumors suggest that Apple is going to do what it can to give the new phone a battery life boost. One report claims the iPhone 15 will feature a 3,877 mAh battery, which would be a decent boost from the capacity of the 3,279 mAh cell powering the iPhone 14.
It's worth noting that not everyone buys into that bigger battery rumor. But it does suggest that Apple is working on ways to get its more compact iPhones to last longer on a charge. And another rumor claiming that the iPhone is adapting a stacked battery system for better power management is also fueling speculation that one way or another, the iPhone 15 is going to last longer on a charge.
Camera improvements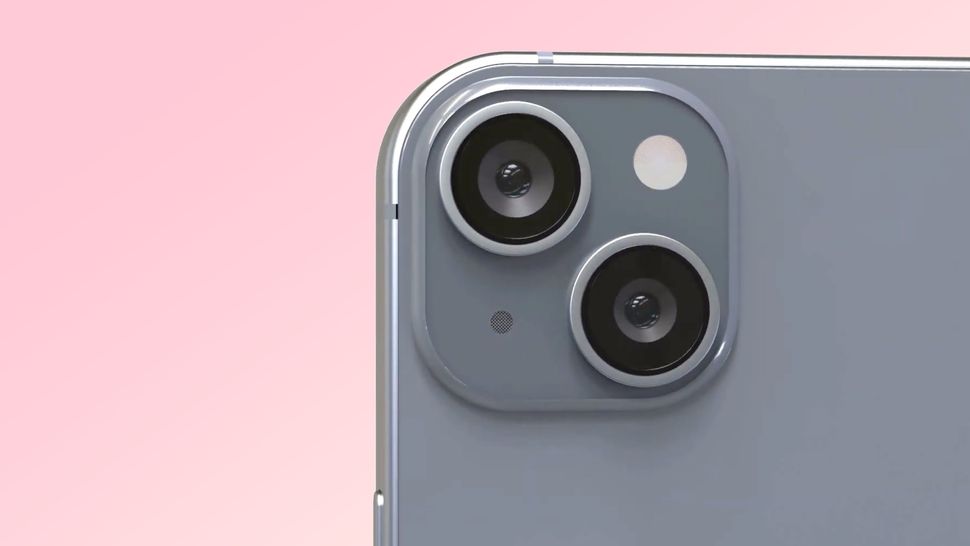 No one would look at the pictures the iPhone 14 produces and have too many complaints about camera quality. Indeed, we include the iPhone 14 among the best camera phones, though that's largely on the strength of Apple's photo-processing powers. Even iPhone fans would agree that the camera specs on the dual-lens iPhone 14 don't compare favorably to the competition.
Forget about Apple adding a telephoto lens to its $799 phone. That feature seems like one reserved for the Pro models, and with Apple putting more effort to make its Pro phones stand out, you wouldn't expect that to change. Instead, it's the main lens on the iPhone 15 that could be in line for a boost.
How the iPhone 15 could improve camera quality: Specifically, that 12MP main lens on the iPhone 14 could give way to a 48MP sensor once the iPhone 15 debuts. Or, at least, that's what rumors about the phone claim.
Apple has some priors here. It made a similar switch with the iPhone 14 Pro models last year, and if the results there are anything to go by, we can expect an iPhone 15 with an improved main camera to capture shots with more detail — particularly when you shoot at full resolution and crop down to a specific area of the photo.
Fast-refreshing displays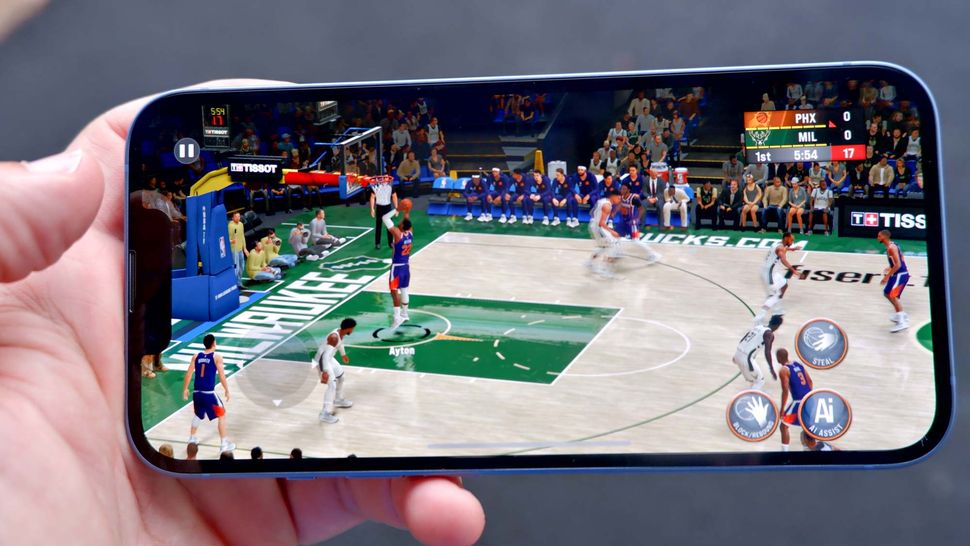 The iPhone is rapidly becoming an outlier among flagship phones when it comes to display refresh rates. All three Galaxy S23 models, for example, can ramp up the refresh rate on their screens to 120Hz for smoother scrolling and more immersive graphics. So can the Pixel 7 Pro and even the Pixel 7 can get up to 90Hz.
The iPhone 14 remains stuck at the conventional 60Hz speed. With even budget phones now boasting fast-refreshing displays, that's going to make the iPhone stand out — and not for its virtues.
How the iPhone 15 could improve display refresh rates: The outlook isn't promising for anything to change with the display on the standard iPhone. Ross Young, an expert when it comes to which device makers are using which panels, doesn't think the entry-level iPhone will get a ProMotion display until 2025. Much like telephoto lenses, fast-refreshing LTPO displays seem to be considered premium features in Cupertino that are best limited to iPhone Pro models.
Charging speed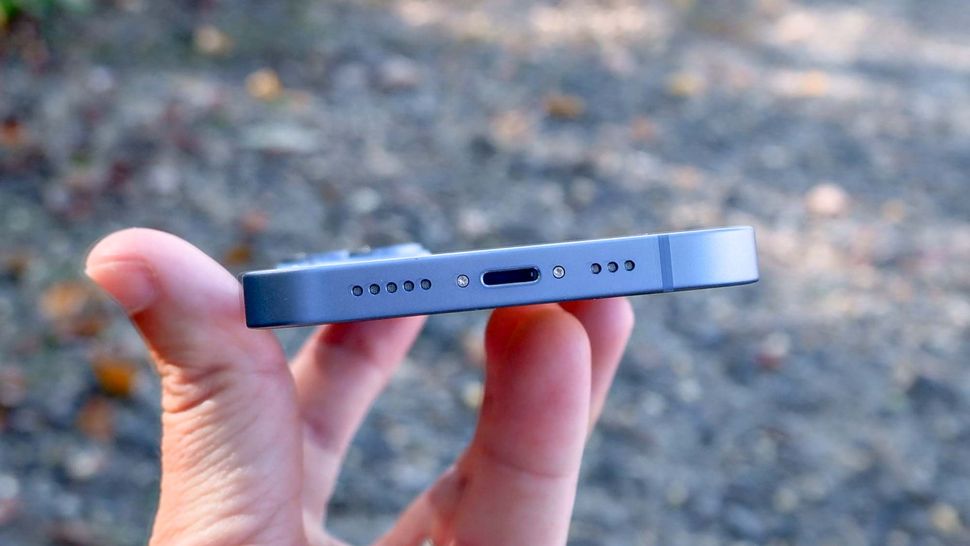 Compared to other smartphones, the iPhone is a real slowpoke when it comes to charging. Apple's phone supports 20W charging speeds, which trails even relatively slow chargers like the Pixel 7 (23W) and Galaxy S23 (25W).
That could change with the iPhone 15. All four models are expected to replace Apple's proprietary Lightning charging port with the more common USB-C standard. European regulators may be forcing Apple's hand with this switch, but iPhone users could wind up the winners, as one of USB-C's benefits is support for faster charging speeds.
How the iPhone 15 could improve charging speeds: Of course, Apple would need to add support for faster charging to make that happen, and that's something that may be limited to select models like the iPhone 15 Pro. We've heard that the Pro and the iPhone 15 Pro Max will see increased charging speeds, while the other iPhone models remain at 20W.
The Notch
It's safe to say opinion is divided about the notch that dips down into the iPhone's display so that Apple has a place to house both the TrueDepth front camera and all the sensors needed to make FaceID work. Some like the fact that the notch makes the iPhone stand out from other phones, while others consider the loss of any screen real estate to be an affront that mere aesthetics can't erase.
There's no such division about the Dynamic Island, though, which Apple introduced to last year's iPhone 14 Pro lineup. Not only does the Dynamic Island take up less space than the notch, it's also more practical. The iPhone 14 Pro uses that area to send out notifications and help you follow Live Activities, without a lot of resulting clutter.
How the iPhone 15 could address the notch: It's widely rumored that the iPhone 15 is going to follow the iPhone 14 Pro's lead and adopt the Dynamic Island in lieu of the notch. And frankly, that will be a welcome change, as it would introduce a uniform experience across more iPhone models while also increasing the amount of useable screen space on the entry-level iPhone.
iPhone 15 outlook
If you're keeping score at home, that's five areas where the iPhone 14 could be considered wanting, with iPhone 15 rumors suggesting that Apple plans to address at least three of them. The fourth — slow charging speeds — could get partially addressed by the arrival of USB-C and as for that display refresh rate... well, there's always 2025, isn't there?
A lot of people are excited about the iPhone 15 Pro models, and for good reason, as Apple figures to reserve any premium changes for its pricier phones. But plenty figures to change with the standard iPhone 15, too, and it could mean a vastly improved experience if you opt for a less expensive handset.
More from Tom's Guide