The iPhone 15's rumored adoption of the iPhone 14 Pro's 48MP main camera is looking more and more likely, meaning even owners of the most basic new iPhones will have a substantial camera boost over what you'd find on the current iPhone 14 and iPhone 14 Plus.
ITHome, itself citing a report from Juheng, claims that Sony, the manufacturer of the iPhone's camera sensors, is ordering extra parts from chip fabricator TSMC to help make enough 48MP sensors for all the iPhone 15 models. This isn't surprising news since if Apple did increase the number of models in its iPhone lineup with 48MP cameras from two to four, that's millions more cameras that need these sensors.
We can't help but wonder if Apple will limit the benefits of the 48MP main camera on the non-Pro iPhone 15 models. Currently, the only way to take full 48MP shots on the iPhone 14 Pro is to enable the ProRAW photo format, a feature that's been exclusive to Pro iPhones since its introduction. The basic iPhone 15 would likely still be able to take 12MP photos like before, and benefit from the extra brightness and color accuracy that pixel-binning (combining multiple pixels into larger virtual pixels) a higher-res sensor offers. But Apple would perhaps have to add a standard 48MP mode, or else make a Pro-exclusive feature open to all iPhone 15s.
More Pro features are expected on the standard iPhone 15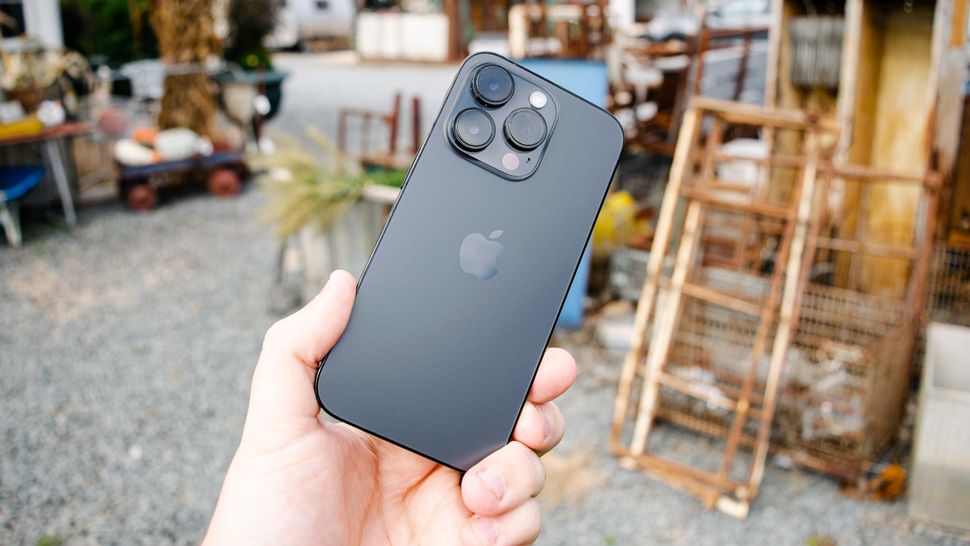 That's not all the iPhone 15 is set to get from the iPhone 14 Pro. We've also heard several rumors that every iPhone 15 model will use a Dynamic Island cutout for its Face ID and camera sensors, not the familiar notch. Other famailiar features, like the 12MP ultrawide and selfie cameras, and the choice of either a 6.1-inch or 6.7-inch OLED display with 60Hz refresh rate, don't seem to be changing though.
That's not unexpected, but disappointing. Most rival devices on our best phones list offer at least three cameras and a 90Hz refresh rate for greater photo versatility and smoother screen performance.
The iPhone 15 should also be moving to an A16 Bionic chipset, the same silicon you'll find running the iPhone 14 Pro today. However, the iPhone 15 Pro and iPhone 15 Pro Max are also forecast to get a processing upgrade, moving to an all-new A17 Bionic chip.
Also on the camera front, the iPhone 15 Pro Max (but seemingly not the smaller Pro model) will be getting Apple's first periscope telephoto camera for higher zoom levels.
All these upgrades will hopefully be confirmed this September, assuming Apple's keeping to its normal iPhone launch timings. You can keep up with all the rumors between now and then in our iPhone 15, iPhone 15 Pro and iPhone 15 Pro Max hubs, including everything we know about the new and returning cameras for the four expected handsets.
More from Tom's Guide