With rumors swirling about a value-priced Samsung Galaxy A54, the mid-range smartphone market looks like it'll be a hot one in 2023. While we don't think Apple will throw its hat in the ring this year with an iPhone SE 4 — the SE series seemingly follows a biannual release cycle — the Android landscape looks like it'll be a battleground.
I already noted that I think that 2023 is the year that you should pay attention to mid-range handsets, and the primary reason for that idea is the Pixel 7a, Google's upcoming budget-friendly phone. Why am I so excited for the next member of the Pixel A family? Because the most believable rumors have nabbed my attention.
Not everything that we've heard about the Pixel 7a is as exciting as what I'll lay out here, but nonetheless, if you're looking for the best bang for your buck in 2023, I think the Pixel 7a will be a top contender.
Tensor G2 and RAM upgrade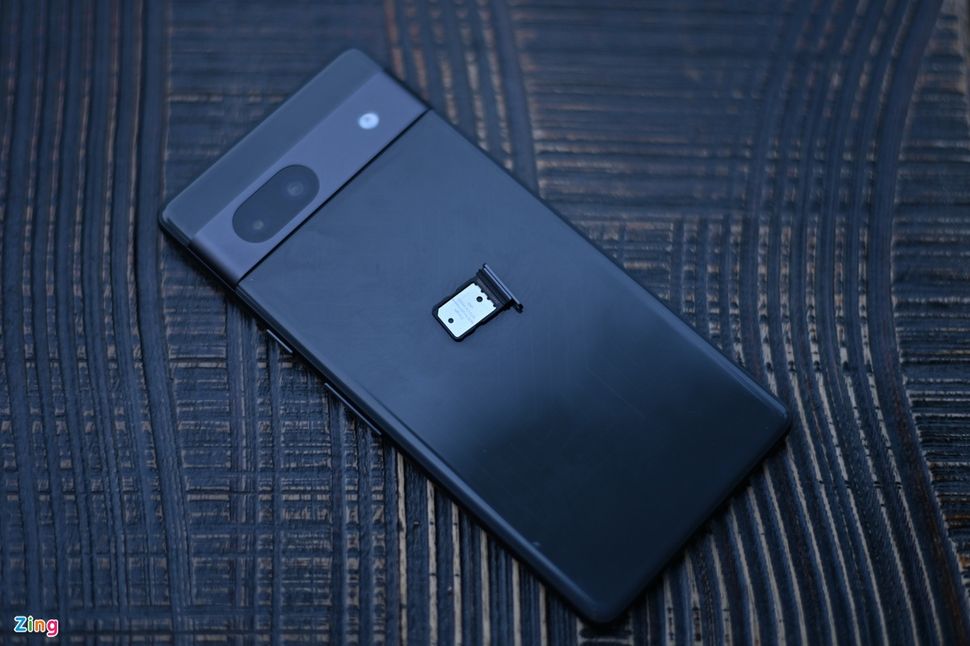 We've suspected for a while that Google will use its Tensor G2 chipset in the Pixel 7a, much like the Pixel 6a got the Tensor G1 chip from the Pixel 6 series.
A recent hands-on, however, seems to have shed some light on another seemingly small, but key upgrade. Just a few days ago, Zing News showed off a supposed Pixel 7a from all angles, confirming some hardware details in the process. One small but key one is an upgrade to 8GB of RAM.
The bump from the Pixel 6a's 6GB to 8GB (the same amount found in the Pixel 7) will help with system performance, notably keeping more apps in memory for quicker loading.
With Tensor G2, the Pixel 7a could perform extremely similarly to a Pixel 7. It may be impossible to tell the two apart from a performance standpoint if this rumor proves true.
90Hz display
One of the Pixel 6a's biggest downsides is that it sticks with a 60Hz display. When phones that cost less come with 90Hz or even 120Hz displays, this feels positively antiquated. (It's one of our biggest complaints with the iPhone SE (2022), also.)
But according to the owner of the device that Zing News got its hands on, the Pixel 7a should come with a 90Hz display. This would line up with the leak from January in a Vietnamese Facebook group that showed an option for 90Hz.
Having a refresh rate higher than 60Hz would certainly make the Pixel 7a more competitive, especially since I expect the Galaxy A54 to sport a 120Hz panel like its predecessor, the Galaxy A53, did.
Going with 90Hz would also continue to blur the line between the Pixel 7a and the Pixel 7.
Possible 50MP camera
Finally, here's a truly weird one. 9to5Google reported that the Pixel 7a will supposedly sport the Samsung GN1 sensor for the main camera, which has a resolution of 50MP.
However, this one might be a bit far-fetched, since Zing News claimed that the unit it got was a 12MP+12MP camera setup. That would make more sense to me, as Google may want to reserve the higher-end 50MP camera for the Pixel 7 — especially since the rumors seem to claim that there will be little difference between the two phones otherwise.
Regardless, the mere idea of a Pixel 7a with a 50MP camera gets me excited for this little mid-range phone might be able to do. That said, I would rather get a 12MP main sensor if it meant that Google kept the price the same or at least under $500.
Pixel 7a outlook
Android fans should all be excited for the Pixel 7a, especially since we hope that Google will announce it at Google I/O 2023 on May 10. With the possibility of Tensor G2, 8GB of RAM, and a 90Hz display, this could be the phone to beat in 2023, assuming Google keeps a competitive price.
Mid-range phones look to be a key point of contention in 2023, as we have a saturated flagship market ranging from the $699 OnePlus 11 to the $1,199 Galaxy S23 Ultra. I think that Google could really draw a lot of attention with the Pixel 7a if it nails the specs, price, and marketing.
Let's hope we get something official at Google I/O in May.