The Google Pixel 7a is official after months of leaks, and a few teasers from Google itself. It's the only new device shown at Google I/O that's already up for sale, and if you've been waiting for a seemingly ideal balance of features and pricing, then this could be the smartphone you've been looking for.
Google's made some big upgrades to the Pixel 7a's performance, display, cameras and charging, although you have to pay a bit more in return. Read our freshly baked Google Pixel 7a review to see how Google's latest phone matches up with Google's own Pixel 7, as well as rivals like the Galaxy A54 or the iPhone SE, and if it's worthy of being named one of the best Android phones or best cheap phones, if not both.
Read more about the Google Pixel Fold and the Pixel Tablet, also announced today at Google I/O.
Google Pixel 7a: Specs
Swipe to scroll horizontally
| | |
| --- | --- |
| Starting price | $499 |
| Screen size | 6.1-inch OLED (2400 x 1080, 429ppi) |
| Refresh rate | 90Hz |
| CPU | Tensor G2 |
| RAM | 8GB |
| Storage / Expandable? | 128GB / No |
| Rear cameras | 64MP (f/1.89) main; 13MP (f/2.2) |
| Front camera | 13MP (f/2.2) |
| Battery size | 4,385 mAh |
| Battery life (Hrs:Mins) | 10:05 (60Hz) |
| Wired charging speed | 18W |
| Wireless charging? | Yes |
| Size | 6 x 2.8 x 0.4 inches / 152 x 72.9 x 9.0 mm |
| Weight | 6.8 ounces / 193.5 grams |
| Colors | Charcoal, Sea, Snow, Coral (Google Store exclusive) |
Google Pixel 7a release date and price
You can buy the Pixel 7a from today, with sales officially kicking off during Google I/O. You'll be able to buy the single 8GB RAM/128GB storage variant from your favorite retailers and cell carriers, but Google may tempt you to buy it from them with a unique color option (more on that below).
Google's charging $499/£449 for the Pixel 7a, a little higher than the $449/£399 you'd have paid for the Pixel 6a at launch, but still cheaper than the regular Pixel 7 at $599. That's despite the 7 and 7a sharing many features in common, making for a tricky buying decision for those with wiggle room in their budget.
The Pixel 6a is staying on sale for $349 though, so if the new price point is too rich for your blood, you've got an alternative.
Google Pixel 7a: Design
The Pixel 7a follows Google's current design language faithfully, with a central punch hole display on the front and prominent horizontal camera bar on the back. It also continues Google's use of aluminum sides (100% recycled for eco creds) and a thermoformed plastic back for materials, but should now be more durable against drops thanks to a new mid-frame. It's rated for IP67 dust/water resistance like the Pixel 6, which while not as good as the Pixel 7 series' IP68 rating, should still mean you have nothing to fear from drops into water or dirt.
Google's widened the choice of colors for this year's Pixel a-series model. You can pick up a 7a in Charcoal (black), Snow (white) or Sea (pale blue) from most retailers, while buying directly from Google also gives you a bright orange Coral option.
Google Pixel 7a: Display
For display duties, Google has stuck with a 6.1-inch FHD OLED display for the Pixel 7a, except now it comes with a 90Hz refresh rate. This is the first time Google's brought a refresh rate above 60Hz to the Pixel a-series, and while it's not as fast as the 120Hz of select mid-priced phones like the Samsung Galaxy A54, it's still better than the Pixel 6a, and the 60Hz iPhone SE.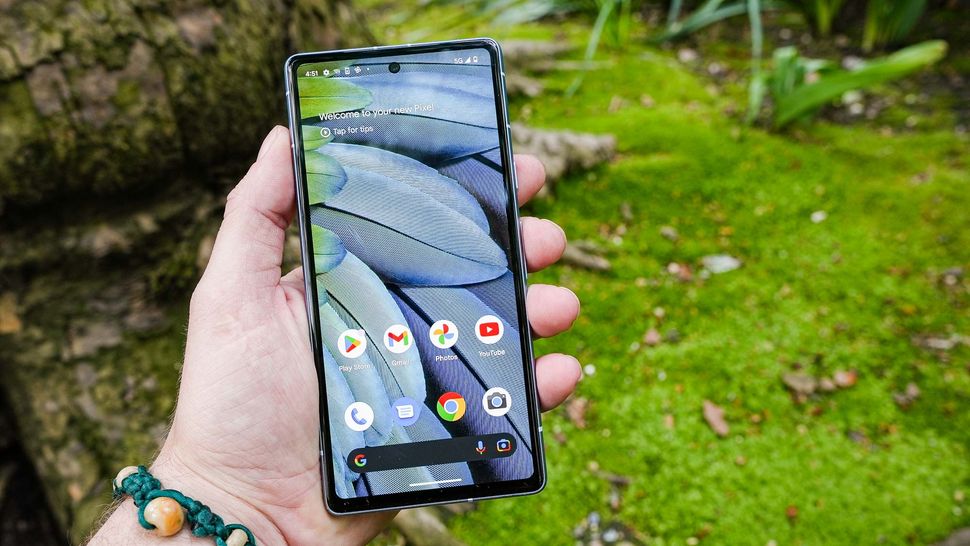 The annoying thing is that 90Hz is disabled by default. That could mean that Google's generous battery life estimates - over 24 hours by default and up to 72 hours on a charge with Extreme Battery Saver mode enabled - may not be accurate if you want to enable one of the phone's biggest upgrades over its predecessor.
Google Pixel 7a: Cameras
The Pixel 7a features an impressive-sounding 64MP main camera, which Google claims is 72% larger than the 12MP main camera on the Pixel 6a. It's also the highest-res camera seen on a Pixel to date, beating the 50MP sensor seen on the Pixel 7 and Pixel 7 Pro.
Joining it is a refreshed 13MP ultrawide camera, and a front 13MP selfie snapper. All three of these cameras are capable of recording 4K video, at 60fps for the main camera and 30fps for the ultrawide and selfie ones.
There's no zoom camera (as is typical for phones in this price range) but Google's boasting an upgraded Super Res Zoom for the Pixel 7a. Thanks to the 64MP sensor, you'll be able to crop in at an effective 8x magnification.
Added to that is Google's excellent photography software toolbox, featuring handy abilities like Photo Unblur and Magic Eraser, plus a new Long Exposure mode for artfully blurred shots. Night Sight, Google's low-light mode, is also back, and is allegedly twice as fast and sharp as the Pixel 6a's version.
Google Pixel 7a: Specs and battery
Running things under the Pixel 7a's hood is the same Tensor G2 chipset from the Pixel 7 series. It's paired with 8GB RAM (yet another first) and 128GB storage, which is on par with rival phones. Hopefully the Tensor chip can also turn out some impressive scores for a mid-range phone too, as devices at this price (iPhone SE excluded) tend to use some rather anemic chips. It may even be capable of beating the Pixel 7 on benchmarks, according to alleged pre-release results.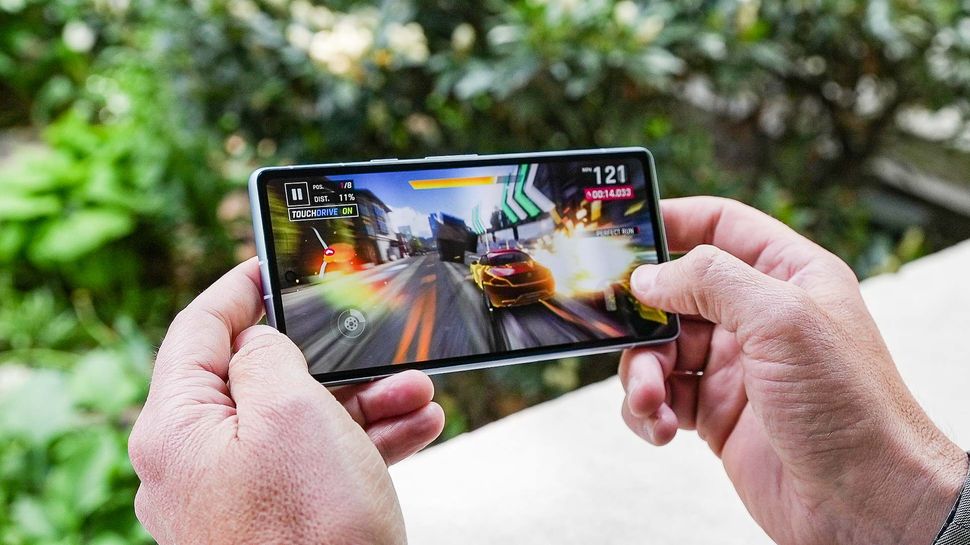 Whenever the Pixel does run out of battery, you'll be able to fill it with either a wired adapter at up to 18W, or with 7.5W wireless charging, another first for a Pixel a-series phone. The battery itself has a 4,385 mAh capacity, which is a touch less than the 4,410 mAh cell the Pixel 6a uses, but hopefully won't impact battery life too badly.
Google Pixel 7a: Software
A Pixel phone wouldn't be a Pixel without a bunch of exclusive Android features, and sure enough the Pixel 7a offers the features you'd expect, such as Call Assist, Clear Calling and Direct My Call. For your security needs, there's under-display fingerprint unlocking, along with Face Unlock for added convenience like the Pixel 7. You're guaranteed more Pixel-only features in the future too, thanks to Google's Feature Drop updates.
One apparently unique feature for the Pixel 7a, not yet seen on other Pixels, is an adaptive vibration setting that will minimize the phone's buzzing when it's still and screen-up.
Google Pixel 7a outlook
We're very impressed with what the Pixel 7a offers on paper. While Google maintains that the cameras on the Pixel 7, plus its faster charging, battery size and materials are higher quality, the 7a still feels like a steal in comparison. We're keen to see how the Pixel 7a vs Pixel 7 face-off turns out in the coming days.
We'll also be interested in how the match-up of Pixel 7a vs. Samsung Galaxy A54 turns out. The Samsung phone offers a bigger and smoother display, plus an extra camera round the back, but Google's software and processor could mean it ends up the better phone overall.
The biggest question perhaps however is how the Pixel 7a and the Pixel 6a compare. With its new cheaper price, the 6a may be too good to pass up even when taking the Pixel 7a's upgrades into account. However with just $100 between them, it could be fairly easy to justify the extra expense for a phone that will get updates for at least a year longer.
The outlook's bright for the Pixel 7a however you cut it. Make sure to take a look at our Pixel 7a review when it arrives, and also at Google I/O's other two big hardware announcements: the Google Pixel Fold and the Pixel Tablet.
More from Tom's Guide