Back to school season is starting early this year. That means now is the time to sort all of your back to school needs. From finding the best laptop to outfitting your dorm room with all the essentials, Tom's Guide is here to make the back to school process as seamless as possible.
Below you'll find guides that will help you compare and pick the best back to school devices for your needs. We'll help you find everything from the best laptops for college to the best cheap cell phone plans. Plus, once you've picked the best device for your needs, we'll help you find the best back to school sales for that device so that you stay within your budget. We also have a complete back to school gift guide for every budget. Make sure to bookmark this page as we're updating it frequently with new guides.
Back to School: Laptops and Computing
Windows Laptops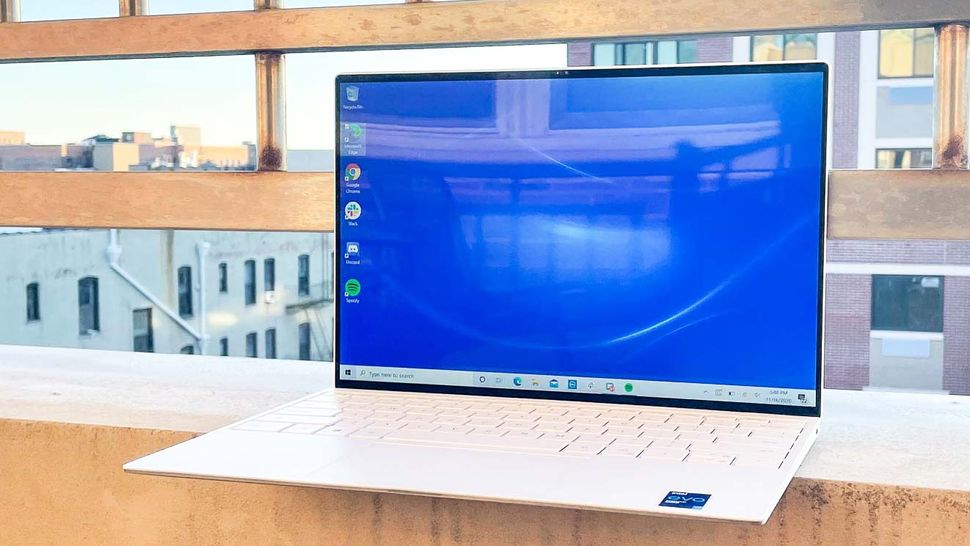 You can look at our tips to buy the perfect back to school laptop.
Best college laptops: College students require laptops that are portable, provide better-than-average battery life, and don't cost a fortune. Here are our favorite machines for college-bound students.
Best laptops under $500: Don't blow your entire back-to-school budget on a new laptop. Find out our top budget laptop picks for all types of students heading back to school.
Best laptop: Avoid buying a laptop you'll need to replace in a year. These top-of-the-line laptops offer the perfect balance of power, style, and versatility.
Best laptop bags: Keep your new laptop scratch and dent free with one of these excellent laptop bags.
Best gaming laptops: In addition to playing PC games, a good gaming laptop can be helpful for students who render videos and edit photos. These are the machines you should consider buying.
Best laptop deals: From Apple's current-gen MacBook Air to Dell's XPS 13, you never pay full price for your laptop. We've rounded up the best deals from Amazon, Walmart, Best Buy, and everyone in between.
HP laptop sales: Get the latest and best deals on your favorite HP machines from the company's ultraportables to its newest Omen gaming rigs.
Chromebooks
Best Chromebooks: Chromebooks are ideal for students who spend all their time working online. However, finding the right Chromebook can be tricky. So we've narrowed it down for you, with Chromebooks of all shapes, sizes and price points.
Chromebook deals: While most Chromebooks are already priced aggressively, many of today's models pack high-res screens and more powerful CPUs. Here's how you can find those models on the cheap.
Best student Chromebook: From the Acer Chromebook Spin to the Galaxy Chromebook 2, we pick the best Chromebooks for all students heading back to class.
MacBooks
MacBook deals: Apple's MacBooks can be found at campuses across the nation. Here's how to save from $100 to $300 off Cupertino's award-winning laptops.
Best Apple deals: Retailers are taking hundreds of dollars off Apple's latest tech. Don't spend a single dollar till you see these deals.
Computing
Best monitors: Expand your work space with our list of the best top-performing monitors. We break down specs to look for, color accuracy and overall performance.
Monitor sales: From 4K displays to budget friendly monitors, we've rounded up the best deals for all budgets and needs.
Best webcams: Whether you're using it to take remote classes or for your personal Twitch streams, these webcams offer a massive upgrade from the run-of-the-mill webcams built into most laptops.
Best VPN: VPNs can secure sensitive information and keep you anonymous when surfing online. These are our top picks for students and anyone looking to stay secure online.
iPads and Tablets
Best tablet: Thanks to their more travel friendly size, the right tablet will let you take notes, check e-mail and even stream the occasional Netflix show. We pick the best tablet for every budget and need.
iPad deals: Never pay full price for your iPad. We've found the best deals on every Apple tablet. Already have an iPad? We'll show you how to save on your favorite iPad accessories.
Tablet sales: The best deals on today's most coveted tablets, including iPads and Android tablets from all the major brands.
Best student tablet: The right tablet can be used for work and play. These are the slates we recommend for students heading back to school.
Best Android tablets: There's a whole world of tablet options outside of the iPad. From Amazon's Fire tablets to the Samsung Galaxy Tab A7, here are the best iPad alternatives for your back to school needs.
Best Kindles: Carry all your hard and softcover books in the palm of your hand. We'll show you which Kindle is right for your needs and budget.
Back to School: TVs and Streaming
TVs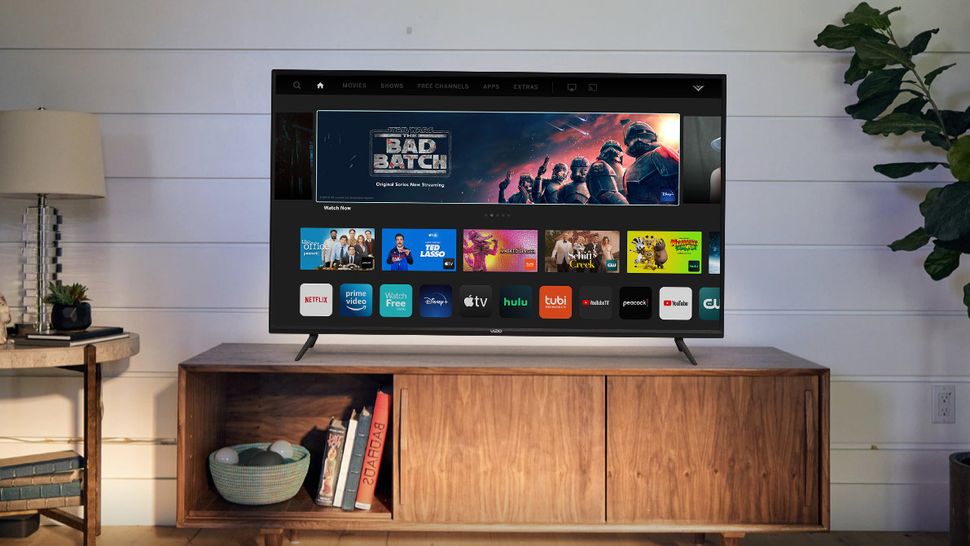 Best TVs under $500: Purchasing a 4K TV no longer costs a fortune. However, no one wants a cheap set that'll need to be replaced after a semester. We pick out the best TVs under $500 that are worth buying.
Best 43-inch TVs: Whether you're living in a cramped dorm room or moving to off campus housing, these 43-inch TVs are great for smaller spaces (and smaller budgets).
Best 55-inch TVs: Take your Netflix binges to the next level. These gargantuan 55-inch 4K TVs deliver incredible picture quality and they're priced so they won't leave you with maxed out credit cards.
TV deals: Looking for a 4K TV for under $300? Or perhaps you prefer a 50-inch TV for $349. We're bringing you the best TV sales of the day from Amazon, Best Buy, Walmart, and more.
Streaming and Cord Cutting
Sling TV deals: One of our favorite cord cutting services usually has deals for new and existing members. We're rounding up the best offers you can get today.
Best cable TV alternatives: Cable TV is overpriced and overrated. Today's top cable TV alternatives offer live TV, premium channels, and no yearly contracts. Here are the best services for your dollar.
Best streaming services: There's more to streaming than Netflix. From HBO Max to Disney Plus, here are the best streaming services no cord cutter should live without.
Best streaming devices: Turn your ordinary TV into the ultimate smart TV with one of these top-rated streaming devices.
Best Roku devices: Roku offers one of the most elegant and easy to use streaming platforms. Find out which device is best suited for your needs.
Back to School: Gaming and Accessories
Gaming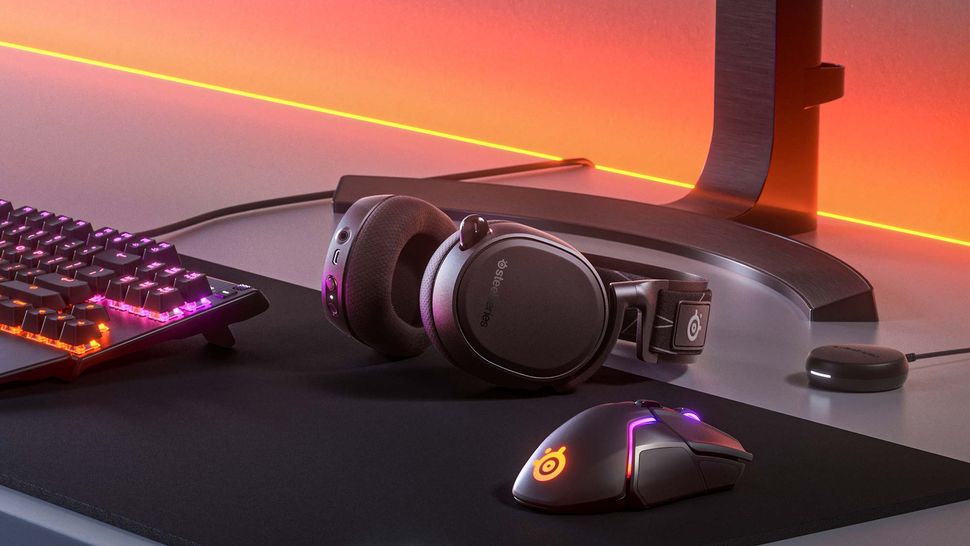 Best Gaming PCs: Picking the right gaming PC for your budget isn't an easy task. We've reviewed dozens of machines and picked the best rigs for every budget and type of gamer.
Best gaming mouse: From sleek and stylish to large and customizable, there's a whole range of gaming mice out there for all types of gamers. Here are the mice we think are a must for today's PC gamer.
Best gaming mouse pad: Not all mouse pads are made of soft cloth. We've tested pads with hard, medium, and smooth surfaces to crown the king of all gaming mouse pads.
Best gaming headsets: Sure, you can use any cheap headset when playing games, but these headsets do a better job of highlighting important noises and providing a more immersive gaming experience.
Best PC games: Take a study break with our pick of the best PC games of the year. From the remastered Resident Evil 2 to the retro-futuristic The Outer Worlds, these games will keep you entertained for months on end — when you're not studying of course.
PC gaming deals: Being a PC gamer isn't cheap. So we're providing the best PC gaming deals of the week in one spot, whether you're in the market for a new rig or a new headset.
Nintendo Switch deals: From the Switch to the Switch Lite, we're rounding up the best deals on Nintendo's consoles, accessories, and games.
PS5 deals: You're not going to find deals on Sony's next-gen console any time soon, but there are plenty of deals on PS5 accessories and games.
Back to School: Phones and Data Plans
Phones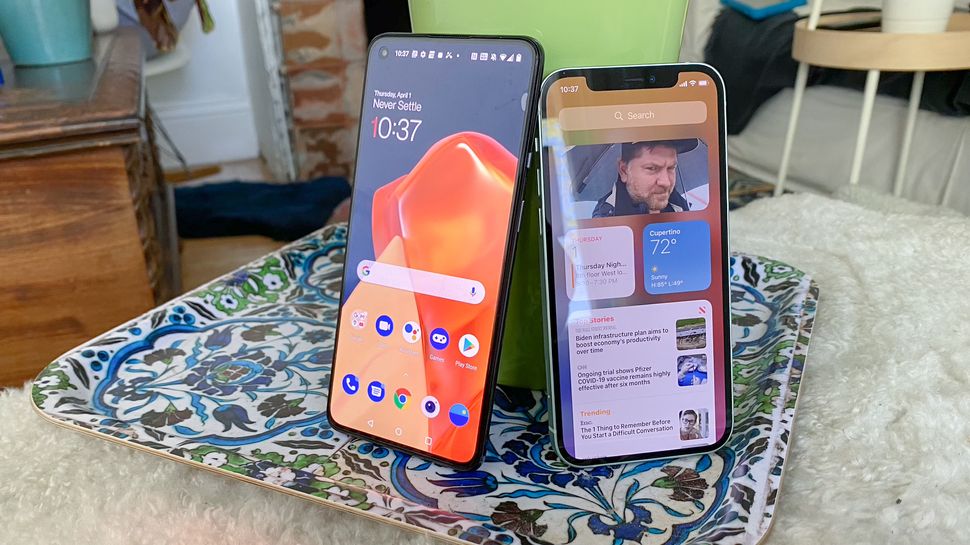 Best phones: Today's smartphones can do just about anything. From playing Mario Kart to streaming Netflix, these are the best phones for every budget and type of user.
Best iPhones: The iPhone 12 may get all the attention, but Apple has an iPhone for every budget and type of user. Here are the iPhones that still provide plenty of kick in spite of not being their current flagship.
Best Android phones: The Android ecosystem offers a wide range of choices for your needs and budget. Here are the top models, whether you're looking for a powerful flagship or the best value.
Best Samsung phones: The Galaxy S21 may be Samsung's flagship phone, but the list doesn't end there. From the student friendly Galaxy A52 5G to the powerful Galaxy S21 Plus, these are the best Samsung mobiles on the market today.
Best 5G phones: 5G networks now stretch from coast to coast. But not all 5G phones offer the same speed. Here are the best 5G phones you can get now and which ones to look out for in coming months.
Best cheap phones: Contrary to popular belief, a flagship smartphone doesn't always cost $999. Here are the best budget smartphones that can stand up to their pricier, mainstream counterparts.
Best mobile apps for students: From free educational videos to the best voice recording apps for class, these are the mobile apps every student will want to have on their phone when the school semester begins.
Cell phone deals: No matter what phone you're after, there are cheap sales everywhere. We round up the best unlocked, prepaid, and carrier locked deals.
AT&T phone deals: If you're committed to AT&T, we've rounded up the best deals you can get on all of today's hottest phones.
Verizon phone deals: Score the best deals on one of the nation's biggest cell phone carriers.
Phone Deals
iPhone 12 deals: Apple's current-gen smartphone has everything a student could need. Here's where to find the best sales on every configuration.
iPhone deals: Finding cheap iPhone deals isn't as hard as you imagine. Here's where to find the biggest iPhone discounts of the summer.
iPhone SE deals: The iPhone SE is Apple's best budget phone right now. Here's how you can get it for as low as $0.
Phone Plans
Best unlimited data plans: If you're going to pay a premium for unlimited data, you might as well get all the perks possible. Here are the unlimited plans we recommend based on price and features.
Best prepaid phone plans: These prepaid plans were designed to keep your monthly costs down. Here are the seven plans we recommend.
Best family cell phone plan: Whether you're in a family of three or a family of five, these family plans are cheap and include unlimited data for everyone.
Best cheap cell phone plans: A smartphone is a must for most students, but a high cell phone bill shouldn't be part of the equation. These plans start as low as $10 per month.
Back to School: Headphones and Speakers
Headphones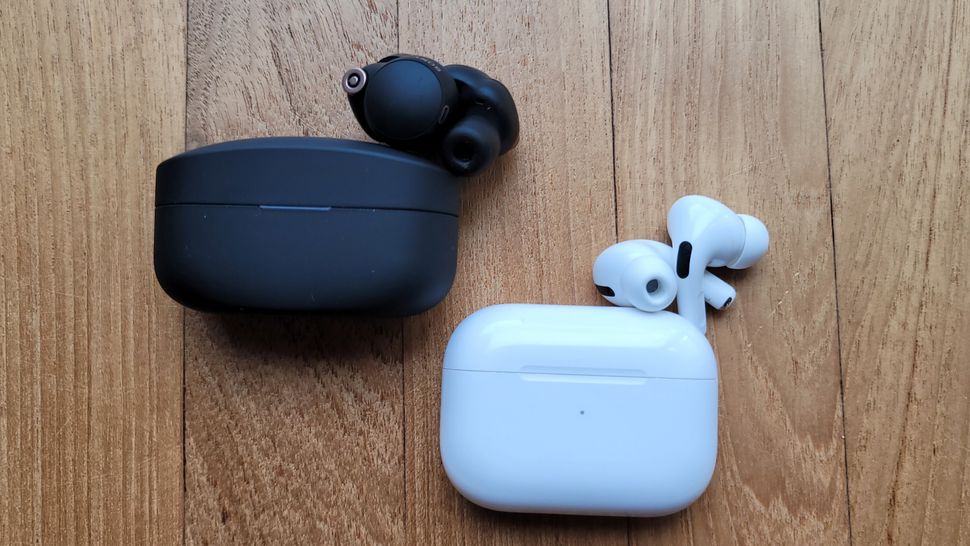 Best cheap headphones: Apple and Bose aren't the only headphone manufacturers. Here are the best cheap headphones that are actually worth buying.
Best cheap wireless headphones: Whether you're trying to drown out your noisy roommates or going for a run on the treadmill, these headphones will let you jam out without spending hundreds.
Best cheap wireless earbuds: High-end earbuds can cost you as much as $300. However, we've tried and tested the best cheap earbuds that perform just as good as their pricier counterparts.
Best fake AirPods: Even the cheapest AirPods can set you back $159. Here are seven earbuds that look and feel like the real thing at a fraction of the cost.
Best Bluetooth speakers: With enough audio power to fill an entire dorm room, these wireless and portable speakers are great for just about any occasion.
Headphones deals: Premium headphones can quickly get expensive. We're rounding up the biggest sales on today's top wireless headphones.
Back to School: Furniture and Mattresses
Mattresses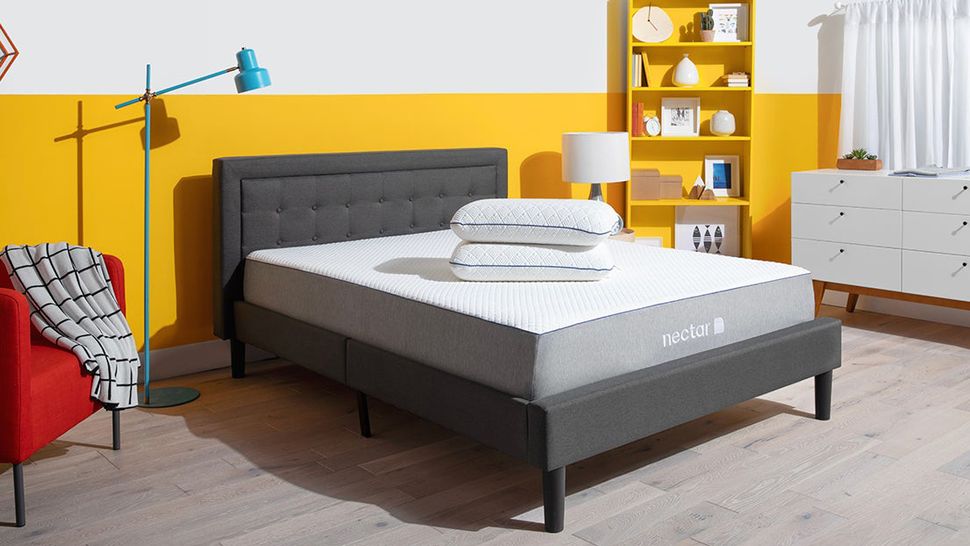 Best mattress: Buying a new mattress for school can be a tricky proposition. We've tested and reviewed dozens of brands to help you pick the one that's best for your budget and sleeping style.
Best mattress in a box: Shopping in store is no longer a requirement when searching for a new mattress. These companies sell their mattresses online and delivery them rolled up in boxes. Here are the brands to trust.
Best memory foam mattress: Memory foam mattresses are great for people who like that sensation of being "cradled" while they sleep. They're also great at providing pressure relief. Here are the memory foam beds we like most.
Mattress deals: From Avocado to Purple, here are the best mattress deals on today's most popular brands.
Bedding sales: Already have a mattress? We've rounded up the best sales on sheet sets, pillows, mattress toppers, and all things bedroom related.
Cheap bedroom set: Furnish your entire bedroom on a budget with these deals on bedroom sets.