Having the best gaming mouse can mean the difference between victory and defeat. Whether you're immersing yourself in massive single-player adventures or competing in multiplayer for glory and fame, a cheap productivity peripheral is simply not going to cut it.
A good gaming mouse doesn't necessarily make you any more skilled, but it does give your skills a chance to shine through. Using this guide, you'll be able to find the best gaming mouse for your play style, aesthetic preferences and budget. Whatever you wind up buying, it'll be more comfortable, colorful and effective than a standard office mouse.
Some gaming mice are small and sleek, prioritizing speed over all other considerations. Others are large and full of extra bells and whistles, letting you customize the perfect fit and weight for your hand. Manufacturers also produce a variety of wireless gaming mice, in case your desktop is getting a little tangled. While there is no "best gaming mouse" for every single person, this guide should help you find the best gaming mouse for your particular setup.
Also be sure to check out our guide on the best wireless gaming mouse.
The best gaming mouse you can buy today
If you're in the market for what's arguably the very best gaming mouse then you'll want to check out the Logitech G502 X Lightspeed. It has pretty much everything one needs from a gaming mouse, and thanks to custom wireless connectivity it won't lose precision due to the lack of a wired connection.
Blending a comfortable design with textured grips and customizable buttons, the G502 X Lightspeed is a decent upgrade to its predecessor. And g for the Plus veriant, and you'll get customizable RGB lighting via the Logitech G Hub on top of a very functional mouse that doesn't feel overwhelming to use.
There only caveat is its high price, which is double that of the wired version. And for people who have big hands and a palm-grip, it may not suite them perfectly. But that aside, we still feel the Logitech G502 X Lightspeed sets a very high watermark for gaming mice.
Read our full Logitech G502 X Lightspeed review.
The SteelSeries Rival 3 is the mouse you want when you don't fancy blowing a wad of cash on a high-end Logitech gaming mouse, but still want a device that'll have you nailing headshots with a flick of your wrist. At a mere $30, the SteelSeries Rival 3 has the brand's high-quality engineering, RGB lighting that is subtly tasteful, and the excellent software one expects from SteelSeries.
For esports competitors, the mere 2.7 ounces of the SteelSeries Rival 3 is a boon, letting you quickly move it around without any worry of fatigue. But those with less of a competitive streak can also benefit from a light and precise gaming mouse. The odd sensor hiccup and a lack of ambidextrous or ergonomic design slightly knocks down the overall goodwill towards the mouse. But for its price, it's almost a no-brainer.
Read our full SteelSeries Rival 3 review.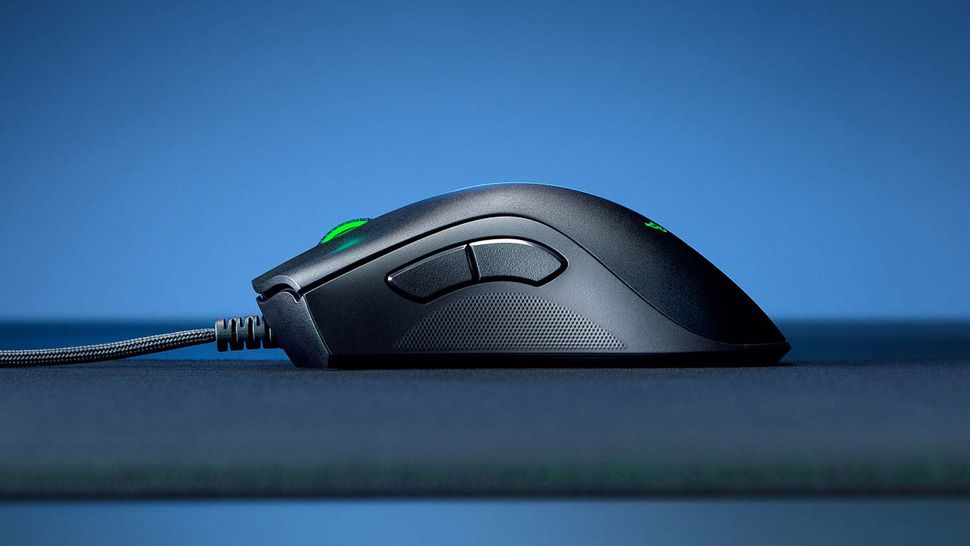 The Razer DeathAdder V2 is the latest in a long line of Razer DeathAdder mice. The very first DeathAdder came out in 2006, and since then, it's sold more than 10 million units. The reason behind the mouse's ongoing popularity is simple: It's a very, very good mouse. The DeathAdder V2 features a comfortable grip, plenty of programmable buttons, customizable RGB lighting and excellent performance across a variety of genres.
There's almost nothing working against the DeathAdder V2, save for a sometimes recalcitrant software suite, and the fact that other mice offer a lot more bells and whistles. On the other hand, if you want something that's both straightforward and full-featured, the DeathAdder V2 is one of the very best gaming mice on the market. If you want something smaller, there's also the Razer DeathAdder V2 Mini to consider. Consider also the Razer DeathAdder V2 Pro, which is a wireless version of the beloved mouse. Razer Viper Ultimate is another wireless mouse to consider.
Read our full Razer DeathAdder V2 review or view our Razer promo codes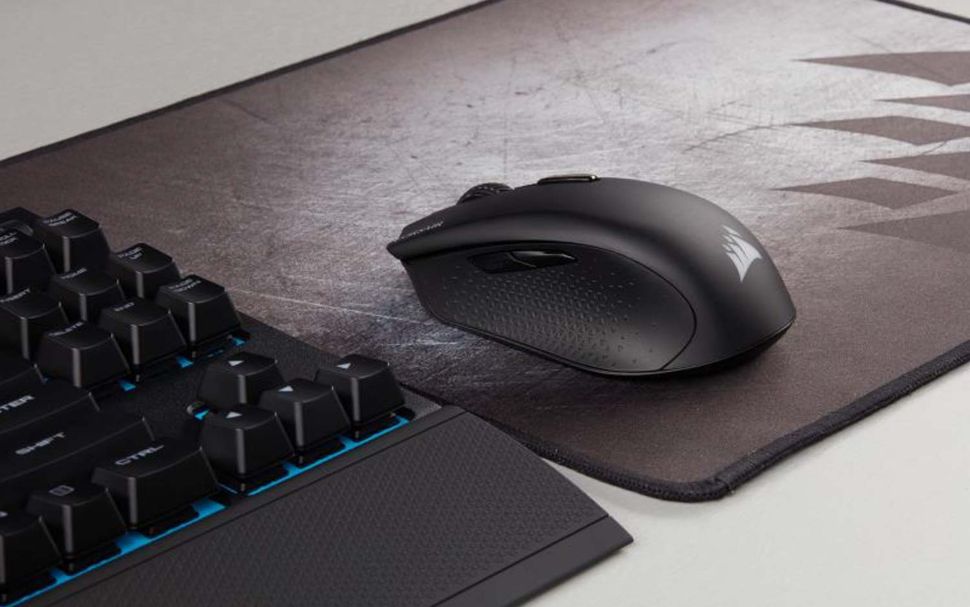 The Corsair Harpoon RGB Wireless is perhaps the best gaming mouse if you're looking for an inexpensive wireless mouse from a major manufacturer. For $50, you still get a whole lot of functionality.
This mouse features an ergonomic design with textured grips, a deep software suite and flawless wireless functionality. You get a powerful, high-DPI sensor, functional RGB lighting and two programmable, convenient thumb buttons. It's a straightforward mouse, but it's a surprisingly good one, especially considering that it costs about $100 less than most wireless mice.
Another useful feature of the Harpoon RGB Wireless is that it offers Bluetooth functionality, so you can use it with tablets, smartphones and streaming devices — or with a computer, if you don't feel like hooking up a USB dongle.
With all the lights turned off and the mouse in Bluetooth mode, you can get up to 60 hours of battery life. Even with all the bells and whistles powered up, the mouse can last for a few days of heavy gaming, and you can recharge via USB while you play.
Read our full Corsair Harpoon RGB Wireless review or view our Corsair coupon codes
The Razer Basilisk V3 improves on the Razer Basilisk V2's great design, adding a better sensor and better gliding feet. This time around, there's also a creative new feature: a scroll wheel that automatically adjusts, depending on whether you're making minute motions in a game, or scrolling through hundreds of rows in a a spreadsheet. The Basilisk V3 is especially helpful for FPS players who need to aim precisely, but it's also a perfectly good all-purpose gaming mouse.
My only real issue with the Basilisk V3 is that I miss the less conventional "paddle" design from the previous model. Otherwise, bear in mind that the Razer Synapse software is robust, although it may take a few days to learn all of the options at your disposal.
Read our full Razer Basilisk V3 review.
The Razer Naga Trinity is arguably the best gaming mouse for MMOs. But thanks to its unique design, it can also be the best gaming mouse for MOBAs, or even action/adventure games. Rather than being stuck with a single style of thumb buttons, the Naga Trinity offers three swappable panels: one with two buttons, one with seven buttons in a "hex" pattern (really, "hept," but let's not split hairs) and one with a whopping 12 buttons.
The 12-button configuration is incredibly useful for World of Warcraft, Final Fantasy XIV and other MMO favorites, but the other two side panels ensure that you can use the Naga Trinity with just about any genre and still excel. It's a large, heavy mouse, which is good for players with large hands, and the side panels are effortless to swap in and out. If you'd prefer a wireless model, consider the similarly excellent Razer Naga Pro instead.
Read our full Razer Naga Trinity review.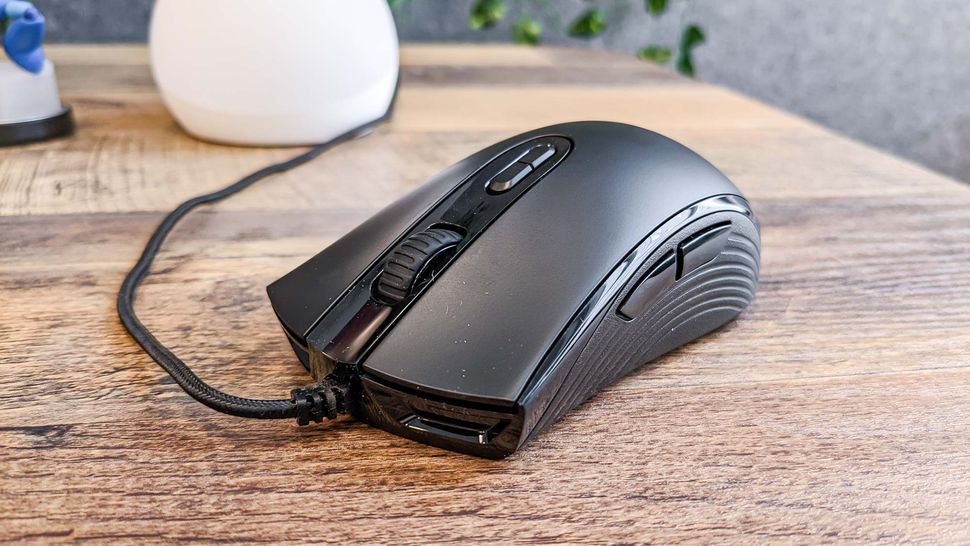 The HyperX Pulsefire Core is one of those "what you see is what you get" gaming mice. It's a simple, inexpensive device with two thumb buttons, two extra face buttons, and not much else. You can program the device with the HyperX nGenuity software, and you can even adjust a small RGB HyperX logo on the palm rest. But aside from that, the Pulsefire Core is a no-frills gaming mouse, and that's why it excels.
Without any fancy bells and whistles to bog it down, you can simply plug the Pulsefire Core into your computer and use it, no learning curve or fancy programming required. It works well across a wide variety of game genres, from RTS to MMO. At less than $30, it's one of the cheapest peripherals you can get from a major manufacturer, but it doesn't skimp on quality.
Read our full HyperX Pulsefire Core review.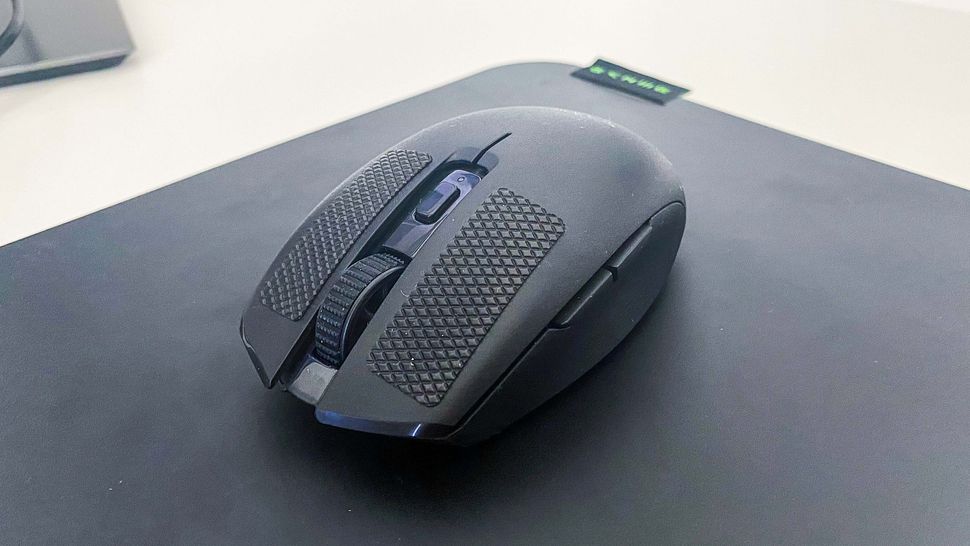 The Razer Orochi V2 is the latest in a long line of excellent laptop-focused gaming mice from Razer. This compact mouse features two wireless modes (2.4 GHz and Bluetooth), as well as six programmable buttons, a max DPI of 18,000 and full compatibility with the sensible Razer Synapse software. It's easy to use and easy to transport, and it's an excellent accessory for both productivity and gaming.
The Orochi V2 admittedly lacks some of the features we like in Razer's more premium mice. There's no rechargeable battery, so you'll be reliant on wasteful AA batteries instead. You also won't get pretty RGB lighting. On the other hand, you will get hundreds of hours of battery life, at least in Bluetooth mode, so perhaps it's a worthwhile tradeoff.
Read our full Razer Orochi V2 review.
The Roccat Burst Pro Air is a much better wireless gaming mouse than you'd usually get for less than $100. This peripheral is small, lightweight, and colorful — and we don't use "colorful" lightly. Unlike most RGB gaming mice, which offer you a few small lighting zones and call it a day, the Burst Pro Air boasts beautiful illuminated hexagons all across its face. This means that you can actually see the mouse's RGB patterns while you're using the device.
Even if it didn't look pretty, though, the Burst Pro Air would still be an excellent device, thanks to solid in-game performance and a few dozen hours of battery life. (If you turn the lighting off, you could get up to 100 hours — but we wouldn't necessarily recommend that.) The Burst Pro Air also works via both USB dongle and Bluetooth, so you can connect it to a variety of different devices. It's an especially good choice for gaming laptop owners who need something small for travel purposes.
Read our full Roccat Burst Pro Air review.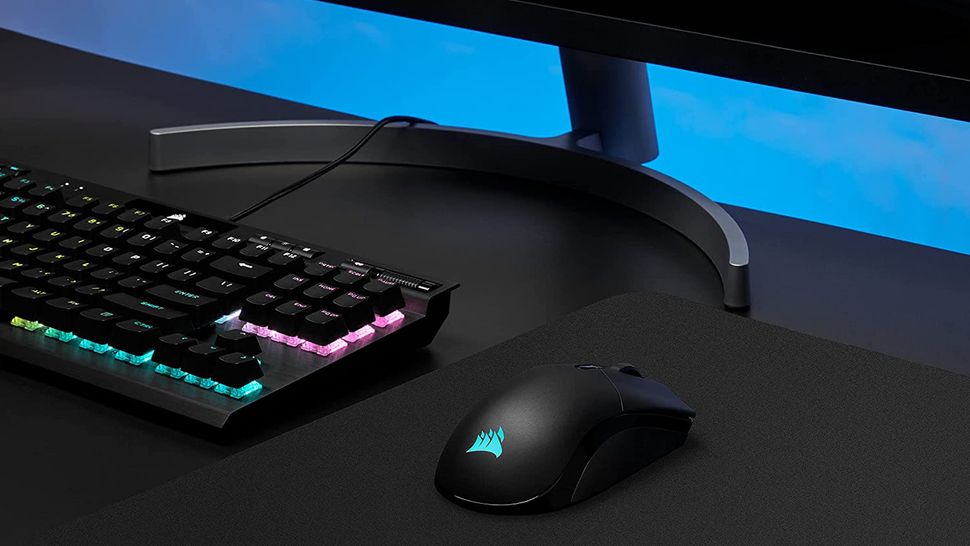 The Corsair Sabre RGB Pro Wireless, as you might imagine from its name, is a wireless variant of an all-purpose Corsair mouse. Like its wired counterpart, the Sabre RGB Pro Wireless is an excellent peripheral, offering a comfortable grip, smart button placement and an excellent software suite. With both USB and Bluetooth connectivity, it can connect easily to almost any PC.
While the Sabre RGB Pro Wireless is much more expensive than the wired model, there aren't any significant drawbacks to speak of. Textured grips would have been nice; otherwise, the Sabre RGB Pro Wireless is simply a well-designed mouse that plays well with just about any PC game.
Read our full Corsair Sabre RGB Pro Wireless review.
How to choose the best gaming mouse for you
There are three things to consider when buying a gaming mouse: design, features and price.
Design is probably the single most important consideration for a mouse. Ultimately, the best gaming mouse is the mouse that feels most comfortable in your hand; everything else really is secondary.
As such, you should see if you can hold a mouse before you commit to buying it. If not, at least consider whether you want a large mouse or a small mouse, a mouse with a high profile or one that's low to the ground, a mouse with a ton of extra buttons or just a few, and so forth.
Extra features are another consideration. These include things like wireless connectivity, tunable weights, RGB lighting and swappable parts. The general rule here is that the more features you want, the more expensive a mouse will be. A wireless mouse with swappable parts can cost up to $150; a small mouse with just a few extra buttons and perhaps a light or two could cost $30, or even less, if you're looking at older models.
Price is usually a function of how many features a mouse offers, but there's another way to save: Buy mice from an older generation. (This doesn't, however, mean "buy used mice." That's usually a bad idea.) Once a shiny, new version of a mouse comes out, the perfectly good older models often plummet in price.
How we test gaming mice
To test gaming mice, we run them through at least four games across a variety of genres: usually FPS, RTS, RPG and MMO. We make sure we get a few hours of game time whenever possible. We also use mice for productivity for at least two days, in order to gauge the shape, comfort and overall design.
Software is another important part of a mouse's evaluation, as almost every gaming mouse from a major manufacturer has access to a software suite. We analyze a software suite for functionality, ease-of-use and system resource drain. The best software packages are lightweight and easy to learn; weaker software packages tend to be unstable or convoluted.
Price factors into our evaluations as well, although "cheaper" does not always necessarily equal "better." Instead, we believe that more expensive mice should offer more features, especially if they're priced similarly to competing mice that offer similar feature sets. Cheaper mice should always be comfortable and effective in-game, although we don't penalize them for offering simpler designs or fewer bells and whistles.