Whether it's for work or chatting with family, one of the best webcams will help you look your best. Unlike the camera built into your laptop, tablet, or smartphone, a webcam has a larger image sensor, which means that it'll better capture details, even in lower light.
Even the most expensive of the best webcams are rather affordable; the top-end models, some of which have built-in lights and can stream in 4K, are usually no more than $200. Our favorite pick is less than half that. So, regardless of if you're using Zoom, Skype, Discord, or Microsoft Teams, there's a webcam for everyone.
What are the best webcams right now?
Our pick for the best webcam overall is the Logitech C920, which offers crisp 1080p video at 30 frames per second. The C920 also features dependable dual microphones for capturing your voice, and a flexible design that's ideal for laptops, monitors and tripods. If you need better quality, the Logitech C922 Pro Stream packs 60 frame-per-second video and automatic background removal into the same sleek and versatile design.
We're also big fans of the Logitech Streamcam, which delivers smooth 60 frame-per-second video capture for streamers and YouTubers and has a variety of advanced software customization features.
If you want the absolute best, we recommend the $199 Logitech Brio, which has a 4K camera and a number of features that will make you the star of any Zoom meeting.
If you want a more detailed breakdown of all Logitech's offerings, be sure to check out the best Logitech webcams for all the info. In the meantime, keep reading for the best webcams.
The best webcams you can buy today
There's a reason you've probably seen the Logitech C920 in just about any conference room -- this is the best webcam you can buy overall. The C920 records sharp videos at 1080p and 30 frames per second, and has a wide 78-degree field of view that's ideal for both solo conference calls and large meeting rooms. Its sleek black design is equally ideal for clipping to displays or attaching to tripods, and its companion software offers customizable backgrounds and avatars.
If you need something higher-end for gaming, the Logitech C922 Pro Stream webcam is an enhanced version of the C920 that touts 60fps video recording at 720p. But if you're just seeking the best overall quality for video calls, the Logitech C920 is the way to go.
Read our full Logitech C920 review.
If you're a serious streamer or avid content creator, the Logitech StreamCam is one of the best webcams you can buy. This high-end webcam records at 1080p at a smooth 60 frames per second, making it ideal for Twitch streams and high-quality YouTube videos. The StreamCam has the unique ability to be mounted in both landscape or portrait modes, so you can use the latter orientation to shoot content for platforms like Instagram and TikTok.
This excellent streaming webcam offers a high-speed USB-C connection, a variety of mounting options and 3 months of XSplit Premium streaming software. Its refreshingly attractive design, which comes in white and charcoal, is also a great touch. We were highly impressed with its image quality; it's definitely worth the premium.
Read our full Logitech StreamCam review.
A popular affordable option, the Logitech C310 offers solid 720p picture quality within a simple design that should mount just fine on most monitors and laptop screens. The C310 can automatically adjust to lighting conditions to get the best possible picture, and with the included Logitech Webcam Software, you can use it to customize the frame or set the webcam up as a motion detector. You'll have to spring for something more expensive if you want 1080p video or tripod mounting options, but if all you need is a solid camera for everyday video calls, the C310 is one of the best webcams for most people.
Rare is the product that gets a 5-star rating, but the Logitech Brio makes the cut. It's simply the best webcam when it comes to video quality. Its 4K camera (2160p/30 fps) produced a crystal-clear image in our tests, but more importantly, its other features — such as face-tracking, High Dynamic Range, and auto light correction — ensured that we looked our best, no matter the conditions.
Other features of this premium webcam include 5x HD zoom, three fields of view (65, 78, and 90 degrees), and the ability to add text to your image, via the Logitech Capture software. You can choose font styles, font colors, and even a background color. Of course, all this comes at a price: The Logitech Brio is $199. But for those who need the best, it's worth the price.
Read our full Logitech Brio review.
Good lighting can mean the difference between a dark, blurry image and a bright and clear one, and the Razer Kiyo packs an elegant built-in solution to this problem. Built for gamers but ideal for any setting, the Kiyo features an integrated ring light that helps illuminate your face as you hop on video calls or broadcast games online. This webcam can record at 30 frames per second at a crisp 1080p or a smoother 60 fps at 720p, making it one of the best webcams for gamers and serious content creators. The Kiyo is on the pricier side of things, but if you find yourself working in low-light environments and don't want to purchase an external light, it's well worth the investment.
One of the best webcams under $50, the Microsoft Lifecam HD-300 offers 720p video recording for everyday video calls and group chats. The camera is enhanced by Microsoft's LifeCam software, which offers a variety of filters and effects for customizing your look as well as options for customizing the default resolution. You can also use the app to easily capture photos and videos to your hard drive or share them to social media. The LifeCam HD-3000 is Skype certified, which is worth keeping in mind if you primarily use Microsoft's online chat app to stay connected.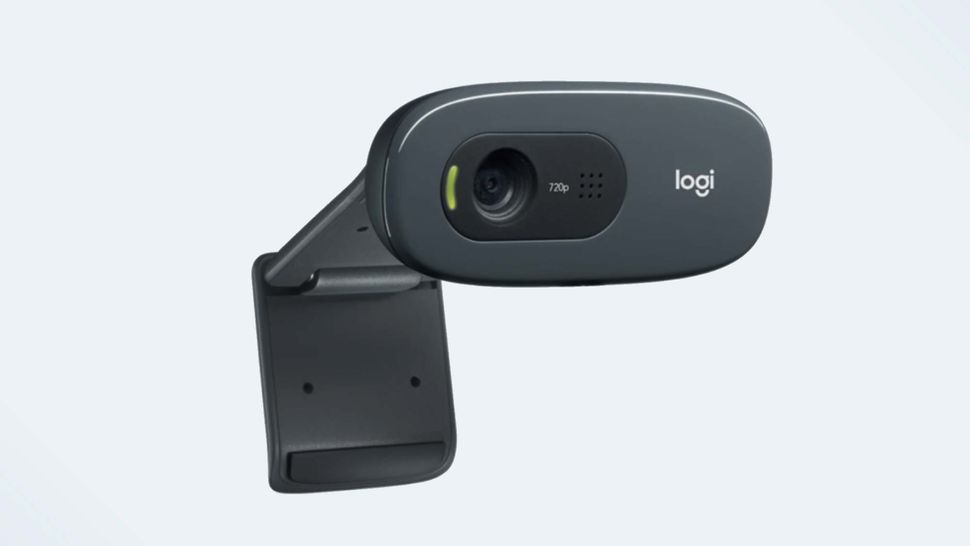 If you're looking for a basic camera for distance learning or conference calls, the Logitech C270 HD webcam is a no-frills option that won't break the bank. Like its name suggests, it has a max resolution of 720p, so your face won't be as sharp as 1080p cameras. Still, it was more than adequate in our tests, though colors were more muted than with other webcams we've reviewed.
While it doesn't have an autofocus feature, it does have auto-light correction, so your image will look right. The camera lens is plastic instead of glass, and the mic is mono instead of dual, but this should be sufficient for virtual classrooms and chatting with family and friends. The webcam also has a universal mounting clip to put the camera on the laptop or stand on a table or shelf, but it lacks a privacy shutter.
Read our full Logitech C270 HD webcam review.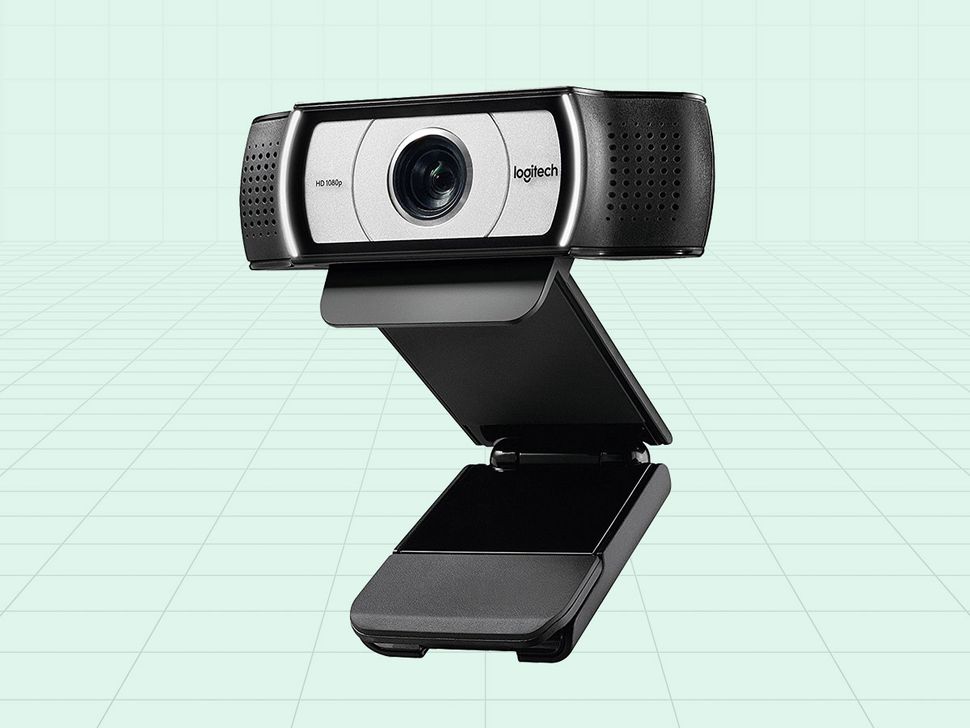 The Logitech C930e webcam looks much like the company's super-popular C920, but has a few more features tailored for business. For starters, the C930e has a wider 90-degree field of view, which lets you fit more into the frame. The C930 also has omnidirectional mics, which allow it to pick up more of a conversation in the room. And, it also supports H.264 with Scalable Video Coding (SVC), UVC 1.5 encoding and is certified for Skype for Business, Microsoft Teams, Cisco Webex, Fuze, Google Meet, GoToMeeting, Zoom, and other popular platforms.
We loved the quality of the video from the C930e's camera — it made our laptop's webcam look far, far worse by comparison — and its microphones were able to easily pick up whatever we said from across a room.
Read our full Logitech C930e review.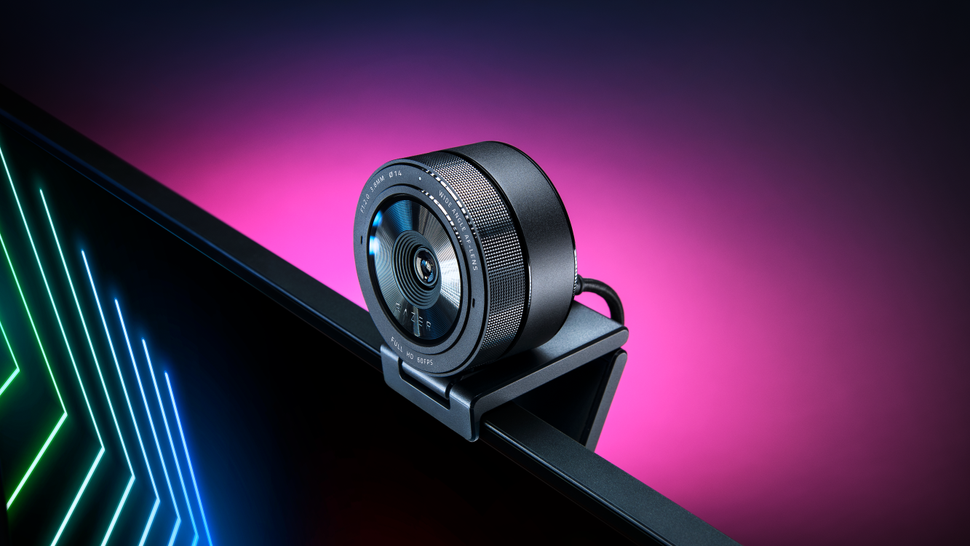 The Razer Kiyo Pro is the company's high-end gaming webcam, which can not only stream at 1080p, but has an HDR setting, which helps when your face is lit up by your screen, but everything else around you is dark. The Kiyo Pro also has three field-of view settings, letting you choose what you want your viewers to see — just you, or everything around.
We were impressed by the quality of the video from the Kiyo Pro, and Razer's Synapse software lets you make other tweaks to your video stream. We did find that the Kiyo Pro occasionally suffered from some autofocus issues, but you can set it to manual focus. You'll also want a beefy computer if you're planning to stream to Twitch or Discord: A full-resolution stream while playing a game caused the Kiyo Pro's video to stutter on our older laptop.
Read our full Razer Kiyo Pro review.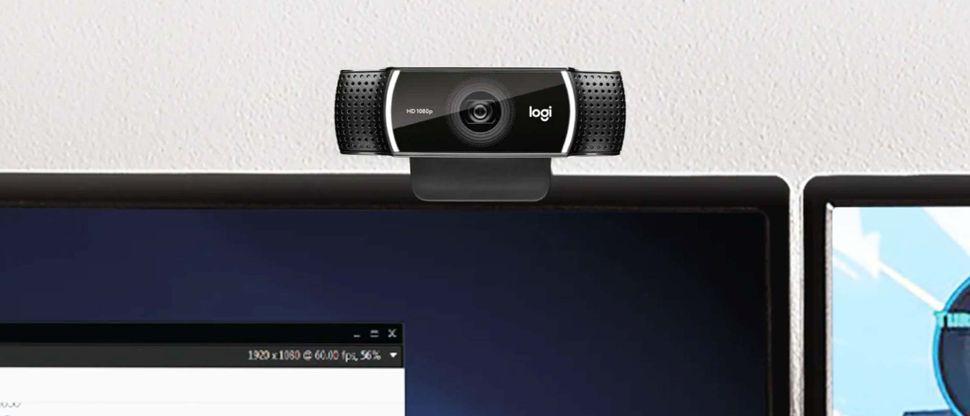 Slightly more expensive than the more popular C920, the Logitech C922 Pro HD has more features than the economical, no-frills models, but doesn't include an adjustable field of view and high dynamic range like the models at the highest price points.
It does have excellent video, streaming at Full 1080p/30fps, as well as auto focus, auto light correction, and two omni-directional microphones. And it has something that's rare in the Logitech webcam universe: a tripod.
Read our full Logitech C922 Pro HD webcam review.
How to choose the best webcam for you
When looking for the best webcam, you should consider a few key factors including resolution, framerate and price. If all you're doing is a few daily video calls, a 720p camera that records at 30 frames per second will do the trick just fine. Entry-level cameras such as the Logitech C310 and Microsoft Lifecam HD-3000 are ideal for this use case.
If you're using your webcam for content creation on platforms such as YouTube, Twitch and Facebook Gaming, you should aim to get a webcam that shoots in 1080p. Many top webcams such as the Logitech C920 and Razer Kiyo shoot at 1080p at 30 frames per second. But if you want the most immersive quality for streams and videos, you should go for a camera that can handle 1080p at 60 fps, such as the Logitech StreamCam.
It's also worth considering any special features a webcam has. The Razer Kiyo has a built-in ring light, making it ideal for folks who are recording in low-light rooms and don't have a separate light handy. Logitech cameras generally have robust software options for customizing your shots, and the StreamCam can shoot in both landscape and portrait modes, which is worth considering if you're shooting video for mobile consumption.
Can't find the best webcams?
Webcams are still in incredibly high demand, and many of the best options out there have been rapidly going in and out of stock. Fortunately, there are some alternative options to consider if you can't find a webcam.
There are multiple ways to use your phone, camera, and GoPro as a webcam, thanks to third-party software that syncs your smartphone to your PC. Here are our guides for each:
How to use your phone as a webcam
How to use your camera as a webcam
How to use your GoPro as a webcam