It's time to watch the 2022 NFL Draft live stream to continue online, and see which other teams will get big picks. In round 2, the Buccs did very well kicking things off with Logan Hall, DL. Tennessee also did right with Roger McReary, CB. The other great pick? The Falcons taking Arnold Ebiketie, EDGE at 38.
2022 NFL Draft live stream: Date, start time
NFL Draft dates: Yesterday (April 28) through today (April 30)
NFL Draft times: 12 p.m. ET today (Saturday)
Channels: ESPN, ABC and the NFL Network
► U.S. — Sling (ESPN and NFL Network) and fubo (all three channels)
► Watch anywhere — Try ExpressVPN 100% risk free
Here's how the first round began: The Jaguars' first pick was Travon Walker-DE from Georgia, then for Detroit's pick, they took Aidan Hutchinson-DE out of Michigan. At #3, Houston picked Derek Stingley Jr.-CB of LSU. The Jets took Sauce Gardner at #4, and the G-Men grabbed Kayvon Thibodeaux at 5.
Trying to figure out what channel you should watch it on? ESPN will have Mike Greenberg as host, and assisted by Mel Kiper Jr., Louis Riddick, Booger McFarland and Chris Mortensen.
Over on ABC there's Reece Davis assisted by Kirk Herbstreit, Desmond Howard, Todd McShay, Jesse Palmer, Sam Ponder and Robert Griffin III. Sunday will see a combined group on both networks, with Davis, Kiper, McShay, Mortensen and Riddick. The NFL Network has Rich Eisen supported by Charles Davis, Daniel Jeremiah, David Shaw, Kurt Warner and others.
Here's how to watch NFL Draft 2022 wherever you are.
How to watch the 2022 NFL Draft live stream from anywhere on Earth
Don't worry if you're out of the country, because you can keep using the streaming services you already pay for to watch an NFL Draft 2022 live stream anywhere in the world. With the help of a virtual private network (VPN), you can watch all three days of the draft, without being thwarted by geo-fenced restrictions.
Our pick for the best VPN is ExpressVPN. Not only does it deliver fast internet speeds, but it's also incredibly simply to use. It also works on practically any device, from iOS and Android to streaming devices such as the Amazon Fire TV Stick and Apple TV and game consoles like PlayStation 4 and Xbox One.
How to watch 2022 NFL Draft live streams in the US

Folks in America have a pretty good shot of watching the NFL Draft 2022 live stream on the channel of their choice — or at least one that doesn't cost much to get. Since the 2022 NFL Draft is on ABC, ESPN and the NFL Network, it's available on almost every service, including Sling TV, YouTube TV, Fubo TV and DirecTV Stream.
Of these options, we recommend Sling TV and Fubo TV. Sling gives you a couple of options for catching the NFL Draft 2022 live stream: if you sign up to Sling Orange, you can watch the Draft on ESPN, whereas if you go for Sling Blue you can tune in to the NFL Network's coverage. Blue and Orange packages cost $35 a month, or you can get them together for $50 a month.
Fubo is our other recommendation here because it has ABC, which Sling (our pick for the best cable TV alternative and one of the best streaming services) doesn't. That said, it's likely going to provide a broader analysis than ESPN or the NFL Network.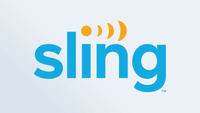 Sling TV: ESPN is on Sling Orange, one of the service's three packages, which also includes the Disney Channel, ESPN2 and ESPN3. NFL Network is on Sling Blue.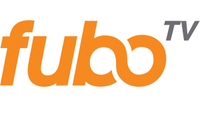 If you love sports, you probably want to check out Fubo.TV. It's got a 7-day free trial so you don't need to pay up front. The channel lineup includes ESPN, as well as other top networks including Bravo, FX, MTV and USA.
How to watch 2022 NFL Draft live streams online in the UK

Our friends across the pond will watch the draft on Sky Sports, which brings back Sky Sports NFL (replacing Sky Sports Action on channel 407 for the occasion). All three days of the draft will air live.
It can be acquired with a Now TV day pass.
How to watch 2022 NFL Draft live streams online in Canada

Canadians have multiple options for how to watch the NFL Draft 2022 live stream online.
For the rest of the rounds (which aren't in the TSN schedule), ABC affiliates in Canada will also broadcast the draft, and Canadians with the NFL Network can also watch there.
How to watch 2022 NFL Draft live streams online in Australia

ESPN, via Foxtel and Kayo Sports will let you watch the NFL Draft live streams — for every single pick. Kayo offers new subscribers a 14-day free trial, while one-month subscriptions start at $25.
You can also use one of the best VPN services to follow the action from your home country even when you're elsewhere.
NFL Draft 2022: First round picks
1) Jacksonville Jaguars — Travon Walker-DE, Georgia
2) Detroit Lions — Aidan Hutchinson-DE, Michigan
3) Houston Texans — Derek Stingley Jr.-CB, LSU
4) New York Jets — Ahmad Gardner-CB, Cincinnati
5) New York Giants — Kayvon Thibodeaux-DE, Oregon
6) Carolina Panthers — Ikem Ekwonu-OT, NC State
7) New York Giants (from Chicago Bears) — Evan Neal-T, Alabama.
8) Atlanta Falcons — Drake London-WR, USC
9) Seattle Seahawks (from Denver Broncos) — Charles Cross-OT, Mississippi State
10) New York Jets (from Seattle Seahawks) — Garrett Wilson-WR, Ohio State
11) New Orleans Saints (from Washington Commanders) Chris Olave-WR, Ohio State.
12) Detroit Lions (from Minnesota Vikings) — Jameson Williams-WR, Alabama
13) Philadelphia Eagles (from Houston Texans) — Jordan Davis-DT, Georgia
14) Baltimore Ravens — Kyle Hamilton-S, Notre Dame
15) Houston Texans — Kenyon Green-OL, Texas A&M
16) Washington Commanders — Jahan Dotson-WR, Penn State
17) LA Chargers — Zion Johnson-OL, Boston College
18) Tennessee Titans — Treylon Burks-WR, Arkansas
19) New Orleans Saints — Trevor Penning-OT, Northern Iowa
20) Pittsburgh Steelers — Kenny Pickett-QB, Pittsburgh
21) Kansas City Chiefs — Trent McDuffie-CB, Washington
22) Green Bay Packers — Quay Walker-LB, Georgia
23) Buffalo Bills — Kaiir Elam-CB, Florida
24) Dallas Cowboys — Tyler Smith-OT, Tulsa
25) Baltimore Ravens — Tyler Linderbaum-C, Iowa
26) New York Jets — Jermaine Johnson II-DE, Florida State
27) Jacksonville Jaguars — Devin Lloyd-ILD, Utah
28) Green Bay Packers — Devonte Wyatt-DT, Georgia
29) New England Patriots — Cole Strange-OG, Chattanooga
30) Kansas City Chiefs — George Karlaftis-DE, Purdue
31) Cincinnati Bengals — Daxton Hill-S, Michigan
32) Minnesota Vikings — Lewis Cine-S, Georgia
NFL Draft 2022: Second round picks
33) Tampa Bay Buccaneers (from Jaguars): Logan Hall, DL, Houston
34) Green Bay Packers (from Vikings): Christian Watson, WR, North Dakota State
35) Tennessee Titans (from Jets): Roger McCreary, CB, Auburn
36) New York Jets: (from Giants): Breece Hall, RB, Iowa State
37) Houston Texans: Jalen Pitre, S, Baylor
38) Atlanta Falcons (from Giants): Arnold Ebiketie, Edge, Penn State
39) Chicago Bears: Kyler Gordon, CB, Washington
40) Seattle Seahawks (from Broncos): Boye Mafe, Edge, Minnesota
41) Seattle Seahawks: Kenneth Walker III, RB, Michigan State
42) Minnesota Vikings (from Colts): Andrew Booth Jr., CB, Clemson
43) New York Giants (from Falcons): Wan'Dale Robinson, WR, Kentucky
44) Houston Texans (from Browns): John Metchie III, WR, Alabama
45) Baltimore Ravens: David Ojabo, Edge, Michigan
46) Detroit Lions (from Vikings): Josh Paschal, Edge, Kentucky
47) Washington Commanders (from Colts): Phidarian Mathis, DL, Alabama
48) Chicago Bears (from Chargers): Jaquan Brisker, S, Penn State
49) New Orleans Saints: Alontae Taylor, CB, Tennessee
50) New England Patriots (from Chiefs): Tyquan Thornton, WR, Baylor
51) Philadelphia Eagles: Cam Jurgens, OL, Nebraska
52) Pittsburgh Steelers: George Pickens, WR, Georgia
53) Indianapolis Colts (from Packers): Alec Pierce, WR, Cincinnati
54) Kansas City Chiefs (from Patriots): Skyy Moore, WR, Western Michigan
55) Arizona Cardinals: Trey McBride, TE, Colorado State
56) Dallas Cowboys: Sam Williams, Edge, Ole Miss
57) Tampa Bay Buccaneers (from Bills): Luke Goedeke, OL, Western Michigan
58) Atlanta Falcons (from Titans): Troy Andersen, LB, Montana State
59) Minnesota Vikings (from Packers): Ed Ingram, OL, LSU
60) Cincinnati Bengals (from Bills): Cam Taylor-Britt, CB, Nebraska
61) San Francisco 49ers: Drake Jackson, Edge, USC
62) Kansas City Chiefs: Bryan Cook, S, Cincinnati
63) Cincinnati Bengals: James Cook, RB, Georgia
64) Denver Broncos (from Rams): Nik Bonitto, Edge, Oklahoma
NFL Draft 2022: Third round picks
65) Jacksonville Jaguars: Luke Fortner, OL, Kentucky
66) Minnesota Vikings (from Lions): Brian Asamoah, LB, Oklahoma
67) New York Giants: Josh Ezeudu, OL, North Carolina
68) Cleveland Browns: Martin Emerson, CB, Mississippi State
69) Tennessee Titans (from New York Jets): Nicholas Petit-Frere, OL, Ohio State
70) Jacksonville Jaguars (from Carolina): Chad Muma, LB, Wyoming
71) Chicago Bears: Velus Jones, WR, Tennessee
72) Seattle Seahawks: Abraham Lucas, OL, Washington State
73) Indianapolis Colts (from Washington): Jelani Woods, TE, Virginia
74) Atlanta Falcons: Desmond Ridder, QB, Cincinnati
75) Houston Texans (from Broncos): Christian Harris, LB, Alabama
76) Baltimore Ravens: Travis Jones, DT, UConn
77) Indianapolis Colts (from Vikings): Bernhard Raimann, OL, Central Michigan
78) Cleveland Browns: Alex Wright, Edge, UAB
79) Los Angeles Chargers: JT Woods, S, Baylor
80) Denver Broncos (from Texans): Greg Dulcich, TE, UCLA
81) New York Giants (from Dolphins): Cordale Flott, CB, LSU
82) Atlanta Falcons (from Colts): DeAngelo Malone, Edge, Western Kentucky
83) Philadelphia Eagles: Nakobe Dean, LB, Georgia
84) Pittsburgh Steelers: DeMarvin Leal, DT, Texas A&M
85) New England Patriots: Marcus Jones, CB, Houston
86) Tennessee Titans (from Raiders): Malik Willis, QB, Liberty
87) Arizona Cardinals: Cameron Thomas, Edge, San Diego State
88) Dallas Cowboys: Jalen Tolbert, WR, South Alabama
89) Buffalo Bills: Terrel Bernard, LB, Baylor
90) Las Vegas Raiders (from Titans): Dylan Parham, OL, Memphis
91) Tampa Bay Buccaneer: Rachaad White, RB, Arizona State
92) Green Bay Packers: Sean Rhyan, OL, UCLA
93) San Francisco 49ers: Tyrion Davis-Price, RB, LSU
94) Carolina Panthers (from Patriots via Chiefs): Matt Corral, QB, Ole Miss
95) Cincinnati Bengals: Zachary Carter, DT, Florida
96) Indianapolis Colts (from Broncos via Rams): Nick Cross, S, Maryland
97) Detroit Lions: Kerby Joseph, S, Illinois (compensatory selection)
98) Washington Commanders (from Saints): Brian Robinson Jr., RB, Alabama (compensatory selection)
99) Cleveland Browns: David Bell, RB, Purdue (compensatory selection)
100) Arizona Cardinals (from Ravens): Myjai Sanders, Edge, Cincinnati (compensatory selection)
101) New York Jets (from Saints via Titans and Eagles): Jeremy Ruckert, TE, Ohio State (compensatory selection)
102) Miami Dolphins (from 49ers): Channing Tindall, LB, Georgia (compensatory selection)
103) Kansas City Chiefs: Leo Chenal, LB, Wisconsin (compensatory selection)
104) Los Angeles Rams: Logan Bruss, OL, Wisconsin (compensatory selection)
105) San Francisco 49ers: Danny Gray, WR, SMU (compensatory selection)
NFL Draft 2022: Fourth round picks
106) Jacksonville Jaguars
107) Houston Texans (from Detroit Lions through Cleveland Browns)
108) Houston Texans
109) Seattle Seahawks (from New York Jets)
110) Baltimore Ravens (from New York Giants)
111) New York Jets (from Carolina Panthers)
112) New York Giants (from Chicago Bears)
113) Washington Commanders
114) Atlanta Falcons
115) Denver Broncos
116) Denver Broncos (from Seattle Seahawks)
117) New York Jets (from Minnesota Vikings)
118) Cleveland Browns
119) Baltimore Ravens
120) New Orleans Saints
121) Kansas City Chiefs (from Miami Dolphins)
122) Indianapolis Colts
123) Los Angeles Chargers
124) Philadelphia Eagles
125) Miami Dolphins (from Pittsburgh Steelers)
126) Las Vegas Raiders
127) New England Patriots
128) Baltimore Ravens (from Arizona Cardinals)
129) Dallas Cowboys
130) Buffalo Bills
131) Tennessee Titans
132) Green Bay Packers
133) Tampa Bay Buccaneers
134) San Francisco 49ers
135) Kansas City Chiefs
136) Cincinnati Bengals
137) Carolina Panthers (from Los Angeles Rams through Houston Texans)
138) Pittsburgh Steelers (compensatory selection)
139) Baltimore Ravens (compensatory selection)
140) Green Bay Packers (compensatory selection)
141) Baltimore Ravens (compensatory selection)
142) Los Angeles Rams (compensatory selection)
143) Tennessee Titans (compensatory selection)
NFL Draft 2022: Fifth round picks
144) Carolina Panthers (from Jacksonville Jaguars)
145) Seattle Seahawks (from Detroit Lions through Denver Broncos)
146) New York Jets
147) New York Giants
148) Chicago Bears (from Houston Texans)
149) Carolina Panthers
150) Chicago Bears
151) Atlanta Falcons
152) Denver Broncos
153) Seattle Seahawks
154) Philadelphia Eagles (from Washington Commanders)
155) Dallas Cowboys (from Cleveland Browns)
156) Minnesota Vikings (from Baltimore Ravens)
157) Jacksonville Jaguars (from Minnesota Vikings)
158) New England Patriots (from Miami Dolphins)
159) Indianapolis Colts
160) Los Angeles Chargers
161) New Orleans Saints
162) Philadelphia Eagles
163) New York Jets (from Pittsburgh Steelers)
164) Las Vegas Raiders (from New England Patriots)
165) Las Vegas Raiders
166) Philadelphia Eagles (from Arizona Cardinals)
167) Dallas Cowboys
168) Buffalo Bills
169) Tennessee Titans
170) Houston Texans (from Tampa Bay Buccaneers through New England Patriots)
171) Green Bay Packers
172) San Francisco 49ers
173) New York Giants (from Kansas City Chiefs through Baltimore Ravens)
174) Cincinnati Bengals
175) Los Angeles Rams
176) Dallas Cowboys (compensatory selection)
177) Detroit Lions (compensatory selection)
178) Dallas Cowboys (compensatory selection)
179) Indianapolis Colts (compensatory selection)
NFL Draft 2022: Sixth round picks
180) Jacksonville Jaguars
181) Detroit Lions
182) New York Giants
183) New England Patriots (from Houston Texans)
184) Minnesota Vikings (from New York Jets)
185) Buffalo Bills (from Carolina Panthers)
186) Chicago Bears
187) San Francisco 49ers (from Denver Broncos)
188) Jacksonville Jaguars (from Seattle Seahawks)
189) Washington Commanders
190) Atlanta Falcons
191) Minnesota Vikings (from Baltimore Ravens through Kansas City Chiefs)
192) Minnesota Vikings
193) Dallas Cowboys (from Cleveland Browns)
194) New Orleans Saints (from Indianapolis Colts through Philadelphia Eagles)
195) Los Angeles Chargers
196) Baltimore Ravens (from Miami Dolphins)
197) Jacksonville Jaguars (from Philadelphia Eagles)
198) Jacksonville Jaguars (from Pittsburgh Steelers)
199) Carolina Panthers (from Las Vegas Raiders)
200) New England Patriots
201) Arizona Cardinals
202) Cleveland Browns (from Dallas Cowboys)
203) Buffalo Bills
204) Tennessee Titans
205) Houston Texans (from Green Bay Packers)
206) Denver Broncos (from Tampa Bay Buccaneers through New York Jets and Philadelphia Eagles)
207) Houston Texans (from San Francisco 49ers through New York Jets)
208) Pittsburgh Steelers (from Kansas City Chiefs)
209) Cincinnati Bengals
210) New England Patriots (from Los Angeles Rams)
211) Los Angeles Rams (compensatory selection)
212) Los Angeles Rams (compensatory selection)
213) Atlanta Falcons (compensatory selection)
214) Los Angeles Chargers (compensatory selection)
215) Arizona Cardinals (compensatory selection)
216) Indianapolis Colts (compensatory selection)
217) Detroit Lions (compensatory selection)
218) Los Angeles Rams (compensatory selection)
219) Tennessee Titans (compensatory selection)
220) San Francisco 49ers (compensatory selection)
221) San Francisco 49ers (compensatory selection)
NFL Draft 2022: Seventh round picks
222) Jacksonville Jaguars
223) Cleveland Browns (from Detroit Lions)
224) Miami Dolphins (from Houston Texans through New England Patriots and Baltimore Ravens)
225) Pittsburgh Steelers (from New York Jets)
226) Cincinnati Bengals (from New York Giants)
227) Las Vegas Raiders (from Carolina Panthers)
228) Green Bay Packers (from Chicago Bears through Houston Texans)
229) Seattle Seahawks
230) Washington Commanders
231) Buffalo Bills (from Atlanta Falcons)
232) Denver Broncos
233) Kansas City Chiefs (from Minnesota Vikings)
234) Denver Broncos (from Cleveland Browns through Detroit Lions)
235) Jacksonville Jaguars (from Baltimore Ravens)
236) Los Angeles Chargers
237) Philadelphia Eagles (from New Orleans Saints)
238) Los Angeles Rams (from Miami Dolphins)
239) Indianapolis Colts
240) Washington Commanders (from Philadelphia Eagles through Indianapolis Colts)
241) Pittsburgh Steelers
242) Carolina Panthers (from New England Patriots through Miami Dolphins)
243) Kansas City Chiefs (from Las Vegas Raiders through New England Patriots)
244) Arizona Cardinals
245) New England Patriots (from Dallas Cowboys through Houston Texans)
246) Cleveland Browns (from Buffalo Bills)
247) Miami Dolphins (from Tennessee Titans)
248) Tampa Bay Buccaneers
249) Green Bay Packers
250) Minnesota Vikings (from San Francisco 49ers through Denver Broncos)
251) Kansas City Chiefs
252) Cincinnati Bengals
253) Los Angeles Rams
254) Los Angeles Chargers (compensatory selection)
255) Los Angeles Chargers (compensatory selection)
256) Arizona Cardinals (compensatory selection)
257) Arizona Cardinals (compensatory selection)
258) Green Bay Packers (compensatory selection)
259) Kansas City Chiefs (compensatory selection)
260) Los Angeles Chargers (compensatory selection)
261) Tampa Bay Buccaneers (compensatory selection)
262) San Francisco 49ers (compensatory selection)