Line of Duty season 6 start time, channel
Line of Duty season 6, episodes 1-6 are available on BBC iPlayer now. Episode 7 — the finale — will air on BBC1 and BBC iPlayer at 9 p.m. GMT / 5 p.m. ET tonight (Sunday, May 2).
It's time to watch Line of Duty season 6, episode 7! So get ready because we're hopefully going to get a lot of answers.
[SPOILERS AHEAD, SO STOP READING NOW if you're not all caught up yet.]
Tonight is the final episode of season 6, and what a season it's been. After a fairly slow start the drama really ramped up from episode 3 on, and episodes, 4, 5 and 6 were all superb.
And there's still so much to be revealed as we enter what may be the endgame for the AC-12 team. Writer Jed Mercurio is still yet to announce whether there will be a seventh series, so over the next hour we could see all of the loose threads wrapped up.
Chief among them, obviously, is who the mysterious "H" — AKA the fourth man/woman — is. There's been plenty of speculation that it could be the cold-as-Antartica-on-a-very-wintery-day DCS Patricia Carmichael (Anna Maxwell Martin), and based on her attitude and actions so far, we can see why.
But some pundits also seem to think it could be DI Kate Fleming (Vicky McClure) — which, if it is true, would be the shock to end all shocks. And Supt. Hastings (Adrian Dunbar) isn't out of the running yet, either.
Aside from that, there's still the question of who killed journalist Gail Vella, while other talking points include whether DS Arnott (Martin Compston) will have to undergo the drugs test he's been avoiding all season (and indeed, whether he'll pass it) and how long DCI Jo Davidson (Kelly Macdonald) will survive behind bars.
Though personally, the thing I'm most looking forward to finding out is whether Supt. Hastings can top last week's exclamation of "Jesus, Mary and Joseph and the wee donkey!" — possibly his best one-liner in six seasons of them.
All of which is reason enough to drop whatever else you're doing tonight, and settle down to watch Line of Duty season 6 episode 7. Here's how to do that, wherever you are.
How to watch Line of Duty season 6 online, from anywhere on Earth
Just because BBC isn't available everywhere doesn't mean you need to miss Line of Duty season 6 if you're away from home. Watching along with the rest of the internet can be easy these days. With the right VPN (virtual private network), you can stream the show from wherever you go.
Not sure which VPN is the right one for you? We've tested many different services and our pick for the best VPN overall is ExpressVPN, which offers superb speeds and excellent customer service.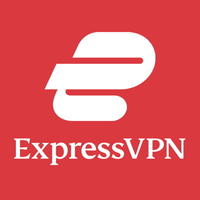 Speed, security and simplicity make ExpressVPN our favorite VPN right now. We were impressed by its ability to access more than 3,000 services across 94 countries and there's a 30-day money-back guarantee if you're not 100% happy with it.
How to watch Line of Duty season 6 in the UK

You can watch Line of Duty season 6, episodes 1-6 in the UK on BBC iPlayer. It's totally free to view; you'll need to register, but there's no cost.
Episode 7 arrives tonight (Sunday, May 2) at 9 p.m GMT / 5 p.m. ET on BBC1 and BBC iPlayer.
How to watch Line of Duty season 6 in the US

Line of Duty fans in the U.S may need to check out a service such as ExpressVPN to watch season 6 of the show, as we can't find it on any streaming services other than BBC iPlayer. Previous seasons have made their way to the U.S, though, so it's quite possible that someone will pick up the rights to it in future.
For now, seasons 1-5 are available to watch on both Hulu and Amazon Video.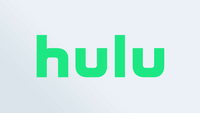 Hulu plans start at just $5.99 per month and you get access to a ton of great shows and movies, library content from FX and next-day airings of current TV shows. Hulu also offers originals including Palm Springs and Fyre Fraud.