If you're looking for the best Apple TV Plus movies to watch, you've come to the right place. Apple's films are mostly known for high-profile award nominees, such as the Oscar-winning CODA and the powerful Causeway with Jennifer Lawrence.
But there's a lot more to be seen, as the best movies on Apple TV Plus include fantastic music documentaries, strong performances from veterans and rising stars alike — and even some movies that are only here for a short time.
All of these movies (as well as the best Apple TV Plus shows) helped Apple TV Plus secure the title of one of the best streaming services, so let's dig into our favorites:
The best Apple TV Plus movies
Matchstick Men (2003)
One of the best underrated parts of Apple TV Plus is how it began giving out free movies outside of its collection. You know, like Netflix and the rest of the best streaming services. That's why we can recommend Matchstick Men, an under-appreciated 2003 Nic Cage film, where he plays Roy, a con artist who's constantly dealing with his own ODC — with the help of his partner in crime Frank (Rockwell). Their cons are complicated, though, when Roy's teenage daughter Angela (Lohman) arrives and wants to be a part of both her father's life and his work.
Mostly a comedy, Matchstick Men is truly a "who's conning who?" flick, where you will constantly be wondering about allegiances. And if it looks and feels like the work of a master of the art, that's because Ridley Scott directed it. This time, though, Scott was applauded for something other than visual flourishes: Roy, Frank and Angela's story is excellently told with flair to spare. — Henry T. Casey
Cast: Nicolas Cage, Sam Rockwell, Alison Lohman
Genre: Comedy
Rotten Tomatoes score: 82%
Out of Sight (1998)
Out of Sight is another reminder to look for the "Included with Apple TV+" section inside Apple's TV app.
Stephen Soderbergh's Out of Sight stars George Clooney as Jack Foley, who is both a phenomenal bank robber ... and freshly escaped from prison. Unfortunately, Jack puts himself right back into the fire once he falls for Karen (Lopez), who has all the intelligence and sex appeal he looks for — with one big catch: she's a Federal Marshall.
Applauded for how well Soderberg adapted Elmore Leonard's novel, getting all the character beats and quirks right, Out of Sight also offers Clooney at his best. — Henry T. Casey
Cast: George Clooney, Jennifer Lopez, Ving Rhames, Don Cheadle, Dennis Farina, Albert Brookes
Genre: Crime drama
Rotten Tomatoes score: 94%
Cha Cha Real Smooth (2002)
Cha Cha Real Smooth — the second feature film from rising writer/actor/director Cooper Raiff — was the latest piece of evidence that he's a promising young creator. Here, he stars as Andrew, a party host who doesn't know what else he wants from life — being fresh out of college will do that to you. At a bar mitzvah, Andrew meets Domino (Johnson) and her autistic daughter Lola (Burghardt), and they all hit it off pretty quickly.
A relationship story that's focused on what their connection brings out of each side, Cha Cha Real Smooth feels grounded and realistic. Oh, and it doesn't hurt that both Cooper Raiff and Dakota Johnson deliver strong performances that will have you rooting for them both. — Henry T. Casey
Cast: Cooper Raiff, Dakota Johnson, Vanessa Burghardt, Evan Assante, Leslie Mann, Brad Garrett
Genre: Comedic drama
Rotten Tomatoes score: 85%
Boys State (2020)
The American Legion Boys State, a summer leadership program, teaches young men about the process of our government and politics. And here, directors Amanda McBaine and Jesse Moss follow four of the young men who are trying to prove they can form a better government than the one that rules over them.
The results, as you might imagine, show that kids only seem to be able to fall into the same problems and patterns that our current elected officials engage in. Incredibly well-edited and riveting, Boys State may not leave you with optimism about tomorrow's leaders, but it will entertain. — Henry T. Casey
Cast: Ben Feinstein, Robert MacDougall, Steven Garza, René Otero
Genre: Documentary
Rotten Tomatoes score: 95%
Spirited (2022)
While some critics say it's a bit too-much (isn't indulging the point of the holiday season?), Spirited's dual leads of Ryan Reynolds and Will Ferrell make it an easy sell. This musical comedy puts Reynolds in the Scrooge shoes, as Ferrell plays an aspiring Ghost of Christmas Present out to save the day. Reynolds' Clint Briggs is the perfect kind of person to "save" as he's a big deal in the world of PR, and is using social media followers as weapons to survive. Fix him, and Present gets to prove himself and help others in the process. — Henry T. Casey
Cast: Will Ferrell, Ryan Reynolds, Octavia Spencer, Patrick Page
Genre: Drama
Rotten Tomatoes score: 69%
Causeway (2022)
Trauma is universal, and Causeway looks to show that this shared language can be used to heal provided you meet the right people. Lynsey (Lawrence) is a soldier coming off of a tour of duty, and coming home with a brain injury suffered after an IED explosion. Back in New Orleans, she's having trouble re-adjusting but she is fortunate enough to meet James (Henry), who is also dealing with his own issues. Critics rave that Lawrence delivers her best performance since Winter's Bone, and that Henry's made a name for himself off of this movie alone. — Henry T. Casey
Cast: Jennifer Lawrence, Brian Tyree Henry
Genre: Drama
Rotten Tomatoes score: 85%
Greyhound (2020)
In World War II, U.S. Navy Commander Ernest Krause (Tom Hanks) finds himself smack-dab in the middle of what would become the longest and most complicated naval warfare ever: The Battle of the Atlantic. Making matters worse, this is Krause's first wartime operation, and the German U-boats are on the tail of his vessels.
Hanks delivers a solid performance that grounds the movie, and his script is fantastic for a reason we can rarely say about war movies. It's short and economical. War films, which usually go in the opposite (epic-length) direction, rarely arrive in 93-minute forms. — Henry T. Casey
Cast: Tom Hanks, Stephen Graham, Elizabeth Shue, Rob Morgan
Genre: War
Rotten Tomatoes score: 78%
Sidney (2022)
Oprah Winfrey (producer) and Reginald Hudlin (director) delivered an excellent, revealing and uplifting portrait of the iconic Bahamian-American actor Sidney Poitier. Unfortunately necessary for younger audiences who may not know of the late actor's work, Sidney is more of a love letter and eulogy than it is a traditional documentary.
That said, a stacked guest list featuring the likes of Ms. Winfrey, Harry Belafonte, Robert Redford and Denzel Washington help make Sidney feel like a warm gathering of friends. While the consensus surrounding the film is positive, critics didn't argue the film rose to Mr. Poitier's level.
— Henry T. Casey
Cast: Denzel Washington, Robert Redford, Lenny Kravitz, Barbra Streisand, Spike Lee
Genre: Documentary
Rotten Tomatoes score: 90%
On The Rocks (2020)
Bill Murray and Rashida Jones acting under Sofia Coppola's direction is an equation that set expectations pretty darn high. Here, Jones plays Laura, who's lived her whole life with her father Felix (Murray) being hard to nail down, and not quite around as often as people would like him to be. But he's exactly the person Laura needs to talk to once she thinks her husband Dean (Wayans) is having an affair. The two spend nights out in New York City tracking him down, and go on an unadvised trip as well.
And while On The Rocks may not exactly be as strong as the sum of its parts, it's got a casual warmth and coolness that is definitely entertaining. If you remember how little actually happened in Coppola's Lost in Translation, you won't be disappointed by On The Rocks. — Henry T. Casey
Cast: Bill Murray, Rashida Jones, Marlon Wayans
Genre: Comedy
Rotten Tomatoes score: 87%
Beastie Boys Story (2020)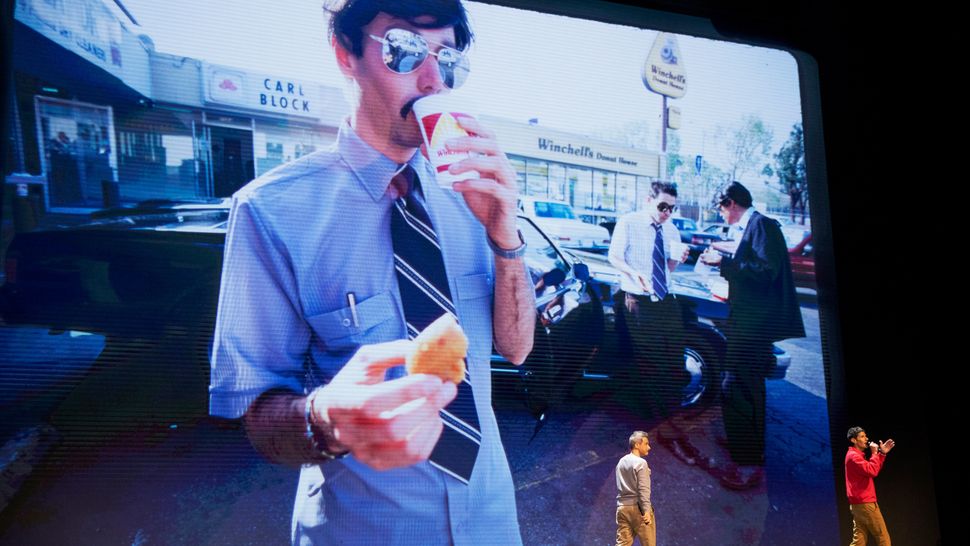 The Beastie Boys (MCA, Mike D and Ad Rock) were one of the most popular rap groups of their era, but never got to tell their own story until this Spike Jonze-directed feature. But the film isn't your standard documentary. Instead, it's a recording of a live stage show with Mike D and Adam Horovitz telling their stories on stage, with archival footage mixed in. A true must-watch for any Beasties fan, Beastie Boys Story is easily one of the best Apple TV Plus movies. — Henry T. Casey
Cast: Michael Diamond, Adam Horovitz, Adam Yauch, Spike Jonze
Genre: Music documentary
Rotten Tomatoes score: 94%
CODA (2021)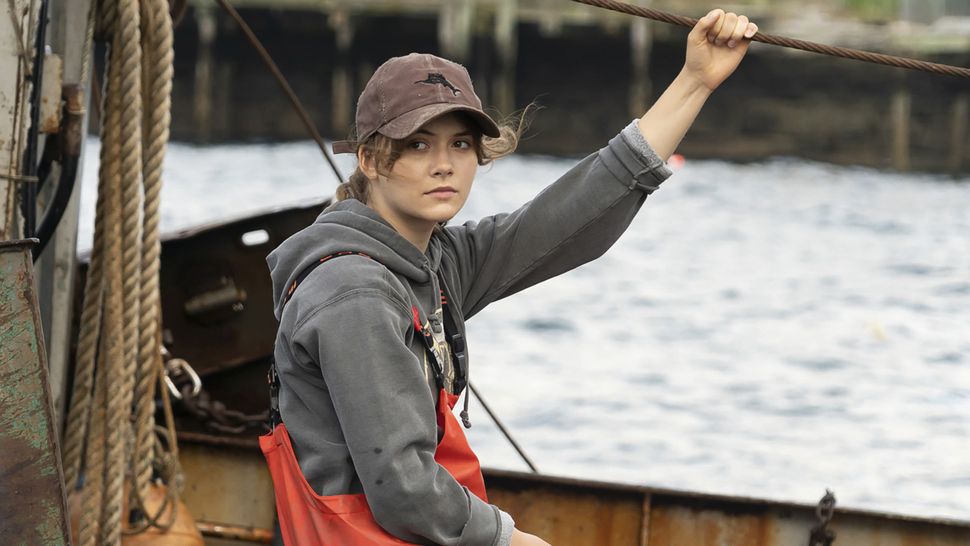 The acronym in the title stands for "child of deaf adults," and in this case, it's 17-year-old Ruby (Emilia Jones). Living in Gloucester, Ruby interprets for her deaf parents (Marlee Matlin and Troy Kotsur) and deaf older brother (Daniel Durant), plus helps out with the family's fishing business. Encouraged by a music teacher, Ruby develops a passion for singing, which mystifies her parents. It also hurts them — her mother asks if she would want to paint if they were blind. With a big choir audition coming up, Ruby feels torn between her dreams and the needs of her family. The heartwarming story, fine performances and excellent sound production made this one of the best movies of 2021. — Kelly Woo
Cast: Emilia Jones, Troy Kotsur, Marlee Matlin, Daniel Durant, Eugenio Derbez, Ferdia Walsh-Peelo
Genre: Drama/Comedy
Rotten Tomatoes score: 96%
Billie Eilish: The World's a Little Blurry (2021)
As unruly as one of her own songs, Apple TV Plus' Billie Eilish documentary The World's a Little Blurry is a non-linear documentary. It jumps around in time from a performance in Salt Lake City back to the recording studio where Eilish and her brother Finneas work on various songs together. It also provides moments showing Eilish's breakup with her boyfriend, earning her learner's permit and dealing with personal health issues.
Appreciated for its candid view of Eilish's life, The World's a Little Blurry feels more like an actual documentary than most behind-the-scenes films about musicians get to be. — Henry T. Casey
Cast: Billie Eilish, Finneas O'Connell, Maggie Baird, Patrick O'Connell
Genre: Documentary
Rotten Tomatoes score: 96%
The Tragedy of Macbeth (2021)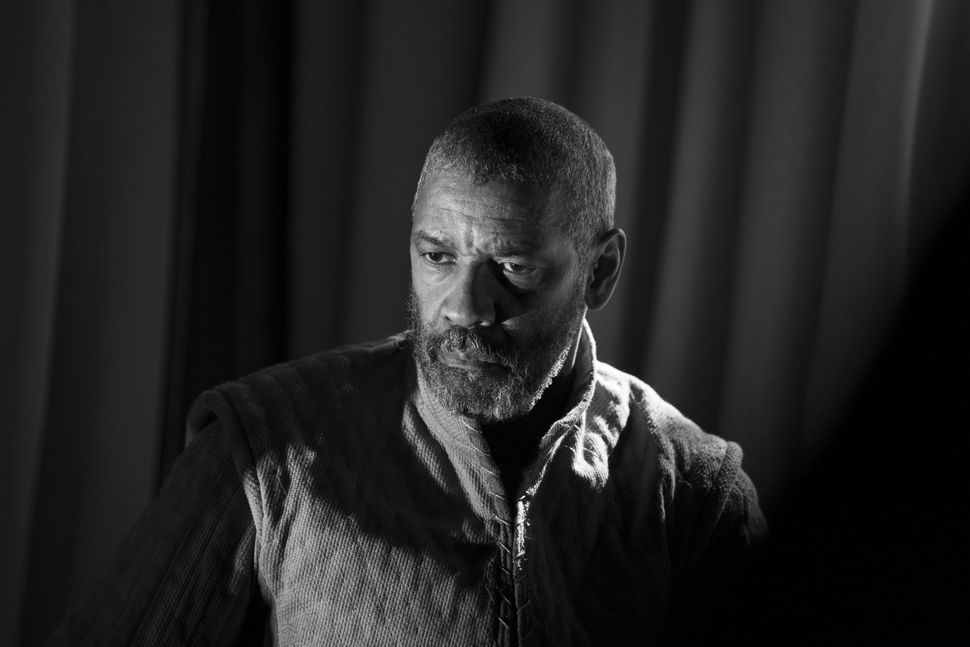 Take it from me, someone who is no fan of the works of William Shakespeare, and never really got a grip on the way he writes: The Tragedy of Macbeth is a phenomenal film. Director, producer and writer Joel Coen brings an artfully minimalist look to The Scottish Play, though it's Denzel Washington's gripping performance as Lord Macbeth that makes the film emotionally powerful whether you can translate each line or not. Additional points are given for how this take on Macbeth shows an actually positive and loving relationship between the Lord and his Lady Macbeth (Frances McDormand). — Henry T. Casey
Cast: Denzel Washington, Frances McDormand, Bertie Carvel, Alex Hassell, Corey Hawkins, Harry Melling
Genre: Drama
Rotten Tomatoes score: 93%
Selena Gomez: My Mind & Me (2022)
Much like Apple's Billie Eilish documentary, this Selena Gomez doc is more intimate than you'd might expect. Tracking Gomez for six years, which included successful times on stage, in the studio and camera for Only Murders In The Building, My Mind & Me's cameras also caught Gomez during her most personal moments.
Applauded for its portrayals of handling mental health, Selena Gomez: My Mind & Me is one of the best Apple TV Plus movies. Offering an honest and vulnerable view of Gomez' life, as well as a cathartic ending, this Apple TV Plus original film offered proof that documentaries are one of Apple's core competencies. — Henry T. Casey
Cast: Selena Gomez, Raquell Stevens
Genre: Documentary
Rotten Tomatoes score: 97%
The Velvet Underground (2021)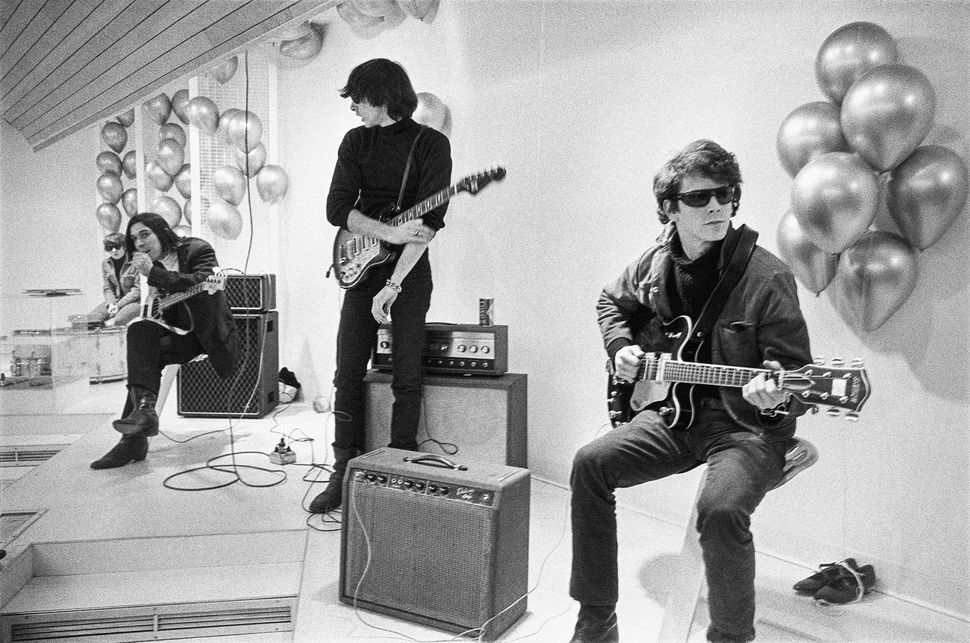 Much like Beastie Boys Story, the 2021 documentary The Velvet Underground is a huge treat for fans of the band. The film's success is derived from director Todd Haynes, who's created a visually dynamic collage from the source material provided to him. Interviews with John Cale and Maureen "Moe" Tucker help ground the film in storytelling, as Haynes isn't interested in narrative arcs. — Henry T. Casey
Cast: Mary Woronov, Jonathan Richman, John Cale, Maureen Ann Tucker, Sterling Morrison, Lou Reed
Genre: Music documentary
Rotten Tomatoes score: 97%
More from Tom's Guide