The PlayStation Store has launched a second sale in as many weeks. This latest promotional event is called Big Games, Big Deals and it has surprisingly sizable discounts on some biggest PS5 releases of 2023 so far including the Dead Space remake, EA Sports PGA Tour and Like a Dragon: Ishin!
In total, there are more than 700 discounts in this sale. The deals on some of the best PS5 games definitely take the spotlight, but there is also a large selection of heavily discounted PS4 games as well. There's even money off a selection of DLC packs and in-game purchases if you're looking to get more out of your current gaming library.
This latest PlayStation Store sale is scheduled to run until May 24, and with so many deals to choose from, we've compiled a list of our 12 favorite deals down below to help you find the discounted gems. There's a little something for everybody on this list, but be sure to browse the entirety of the sale if you've got your eye on a particular PS5 game.
The best deals in the new PlayStation Store sale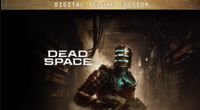 Dead Space (Deluxe Edition): was $79 now $63 @ PlayStation Store
Step back into the space boots of Isaac Clarke in this remake of the legendary sci-fi survival horror, Dead Space. The USG Ishimura has been overrun with nightmarish enemies, and it's your job to discover the source of the outbreak while trying to keep your sanity in check. You'll need to conserve your resources by strategically dismembering enemies. This Deluxe Edition includes a set of exclusive cosmetic items.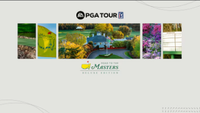 EA Sports PGA Tour (Deluxe Edition): was $84 now $50 @ PlayStation Store
Take to the green in EA Sports PGA Tour. This impressive golfing simulator is the home of the majors with the exclusive license to several real-world tournaments including the iconic Masters series. There are more than 30 courses to play and a full career mode that is sure to hook you. It's just a shame the tutorials are a little lacking.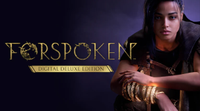 Forspoken (Deluxe Edition): was $94 now $47 @ PlayStation Store
In Forspoken, wisecracking New Yorker Frey is transported to the fantasy world of Athia. Attempting to find a way home, Frey must utilize her newly obtained magical powers to traverse the world's rugged terrain and battle monstrous creatures. You'll need to strategically use your arsenal of spells if you want to survive the dangers that lurk in every corner of this fantasy world.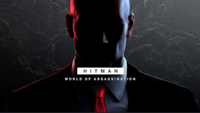 Hitman World of Assassination: was $69 now $34 @ PlayStation Store
Bundling together the entire Hitman reboot trilogy, this Hitman World of Assassination package boasts a staggering amount of content. Stealth through 20 individual locations from an English countryside manor to a Miami racetrack, and complete missions in a wide variety of ways as Agent 47 stalks his prey.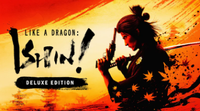 Like a Dragon Ishin (Deluxe Edition): was $69 now $48 @ PlayStation Store
This spin-off from the popular Yakuza franchise moves the action to the 1860s as a samurai seeks to change the course of history in their search for justice. Despite its historical setting Like a Dragon Ishin! is still very much a Yakuza game with a cast of eccentric characters and loads of side activities to distract you from the main path.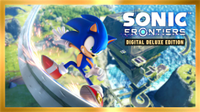 Sonic Frontiers (Deluxe Edition): was $69 now $41 @ PlayStation Store
The fastest hedgehog alive returns in Sonic Frontiers. The Blue Bur's latest adventure sees him and his pals transported to an ancient island teeming with unusual creatures and strange structures. Naturally, in order to find the missing Chaos emeralds and foil the latest scheme of the sinister Dr. Eggman, you'll need to run really fast and platform across a wide variety of obstacles.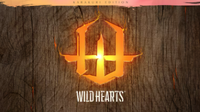 Wild Hearts (Karakuri Edition): was $89 now $62 @ PlayStation Store
A new original entry in the popular monster-hunting genre, Wild Hearts is all about collecting resources from downed beasts, in order to bring down even more beasts to collect more resources. It's a familiar gameplay loop but Wild Hearts adds some refreshing new elements to keep things interesting. Plus, this Karakuri Edition includes two full armor sets and three additional emotes.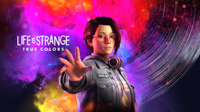 Life is Strange True Colors: was $59 now $23 @ PlayStation Store
The latest chapter of the Life is Strange franchise, Life is Strange True Colors, sees you play Alex Chen, an adolescent who has long suppressed their supernatural ability to experience, absorb and manipulate the emotions of others. But when Alex's brother dies in a so-called accident, she's forced to embrace her volatile powers to find the truth. A narrative-driven adventure game with real heart and an excellent soundtrack.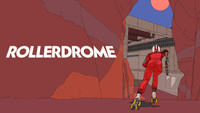 Rollerdrome: was $29 now $14 @ PlayStation Store
Step into the arena in this third-person action game that plays sort of like Tony Hawk mixed with Doom. Set in the year 2030, Rollerdrome is now the nation's favorite sport and you're on a quest to become the undisputed champion. But you'll also have to unravel the mysteries of the Matterhorn corporation that oversees the event. This high-octane shooter will leave you breathless but eager to continue playing in the hopes of setting a high score.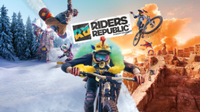 Riders Republic: was $59 now $14 @ PlayStation Store
Riders Republic offers a massive extreme sports playground that you can explore on a bike, skis, snowboard, wingsuit or even a rocket-powered glider. With dozens of events to complete, and tons of secrets to unearth across its large-scale map, you'll likely still be playing Riders Republic by the time the next PlayStation Store Spring Sale rolls around.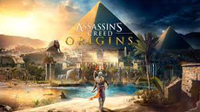 Assassin's Creed Origins: was $59 now $8 @ PlayStation Store
Released in 2019, Assassin's Creed Origins was essentially a soft reboot of the long-running action franchise. Moving the action to Ancient Egypt, Origins is an expansive RPG offering dozens of quests, reworked combat and tons of loot to obtain. While it's technically a PS4 game, it's been updated to run at a high framerate on the PS5.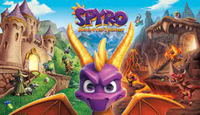 Spyro Reignited Trilogy: was $39 now $13 @ PlayStation Store
Everybody's favorite purple dragon is back, and looking better than ever in the Spyro Reignited Trilogy. Collecting together from-the-ground-up remakes of the original PS1 trilogy, this vibrant package is your chance to relive cherished childhood memories or to discover the fire-breather with attitude for the very first time.