Best PS4 Games: Jump to a section
Now that we have the PS5, you'd be forgiven for wondering why you should care about the best PS4 games. But Sony's last-generation console is still wildly popular and perfectly capable at delivering some compelling gaming experiences.
And thanks to a very mature library, as well as being able to run on the PS5 thanks to backwards compatibility, this list contains a range of games that are very much worth playing today. These range from epic action titles like the rebooted God of War to Tetris and the odd Death Stranding.
So if you've got a gap in your PS4 library or just want to know what we consider are the best PS4 games, then read on.
Best PS4 action games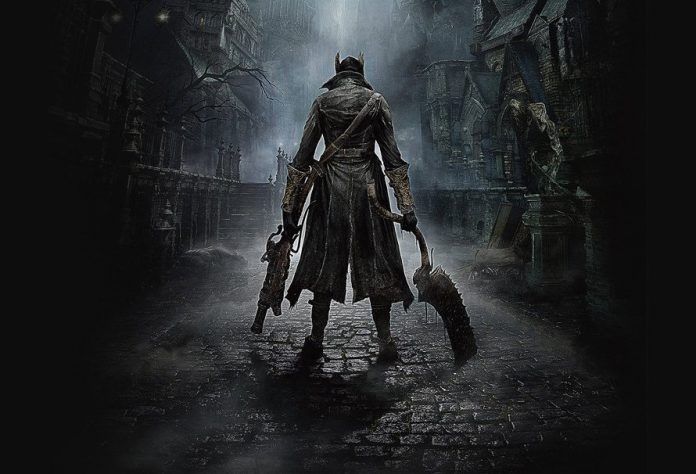 Bloodborne was a bit of a surprise game from developer FromSoftware, which has an established reputation for making more fantasy sword-and-shield-style games with an emphasis on toughness. Now Bloodborne is equally challenging, but it drops the conceit of hiding behind a shield and choosing when to strike for much more aggressive combat augmented by a gun and health regeneration if you attack at the right time Oh and its frame in what feels like a dark, gothic Victorian take on London.
It's an utter triumph. Bloodborne is one of FromSoft's most atmospheric and engrossing games, which goes from a brooding claustrophobic street adventure into a dive into other dimensions with a dose of eldrich horror. You'll fight and die against some horrific creatures and dexterous enemies. But each death is a learning moment and by the time you slay the final boss, you'll have one of the best natural highs around.
Read our full Bloodborne review.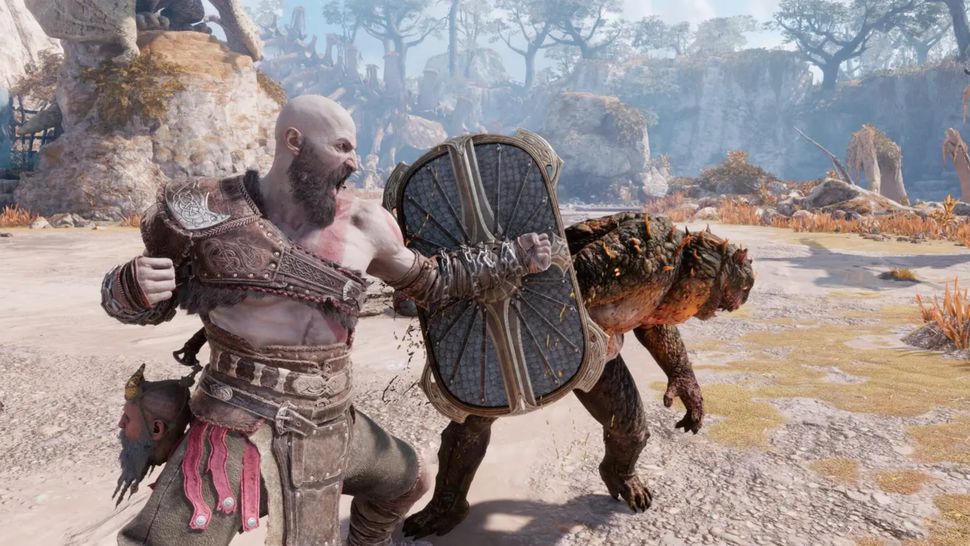 Kratos, formerly a living ball of rage, is now a family man, trying to balance his deicidal past with his devotion to his adolescent son, Atreus. Leaving Greece behind, Kratos now occupies Scandinavia — and that means, among other things, that there's a whole new host of mythical beasts to slay. From trolls and ogres, to undead horrors and even Norse gods, Kratos's new enemies put his skills to the test constantly.
While the story questions whether Kratos' violent past was fully justified, the gameplay is as satisfying and visceral as ever, pitting the demigod against all manner of trolls, sea monsters and dragons. It's a bold new direction for a beloved series, and easily one of the best action/adventure games for the PS4 you can buy.
Read our full God of War review.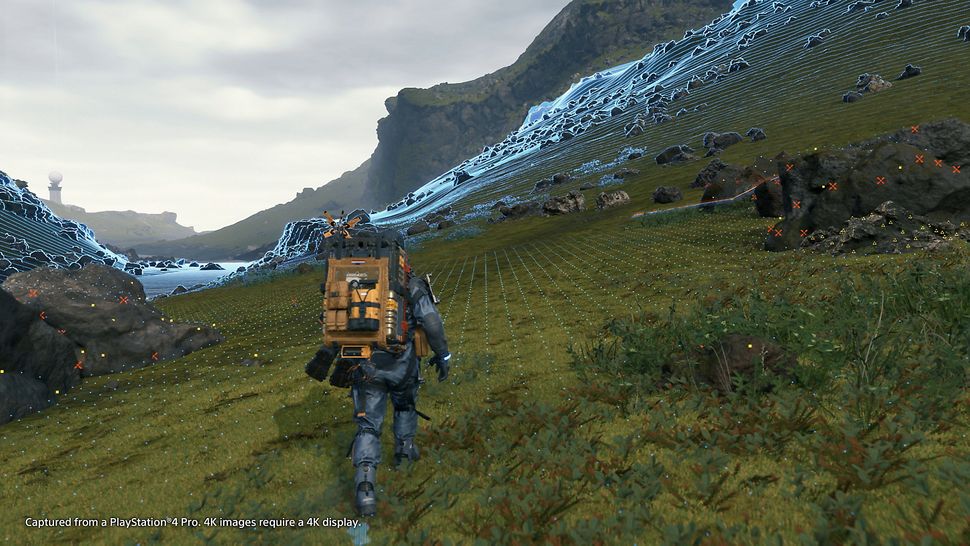 Visionary game director Hideo Kojima has never been afraid of taking risks. Look at the regularly bizarre narrative structure of his acclaimed Metal Gear Solid series as proof. But even by Kojima's standards, Death Stranding is an odd game. You can boil it down to a game about reconnecting the post-apocalyptic U.S. by delivering supply boxes, but there's so much more at play here including paranormal soldiers and strange creatures.
Death Stranding isn't scared of being slow either. Many missions will task you with simply walking from point A to point B for minutes on end with little in the way of distractions to keep you occupied. But the slow-burn nature of its visually stunning, and oddly Icelandic-looking, open-world allows the excellent atmosphere to properly grab players.
You might find the understated gameplay, and general lack of action, a little tedious. But others will find the simple pleasures of delivering a package to the right place rewarding. Plus, you can eventually upgrade the abilities of protagonist Sam Bridges adding a strong progression loop. If you're missing a hit of Kojima creativity, then Death Stranding is well worth your time.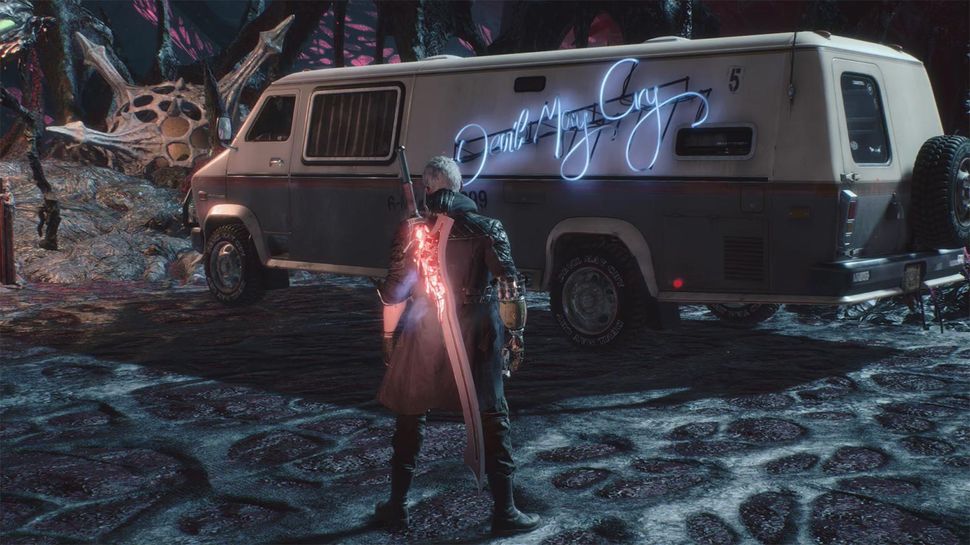 Eleven years after Devil May Cry 4 hit shelves, Capcom has finally released a sequel worth waiting for. Devil May Cry 5 is a confident, stylish action game that's satisfying for long-term fans and welcoming to newcomers. Playing as supernatural warriors Dante, Nero and V, you'll fight enormous, grotesque foes with a gorgeous combination of gunplay, swordplay and platforming. It can be a difficult game, but once you find your rhythm, combat is its own reward.
The gameplay is particularly satisfying, since as you rack up higher combos, the soundtrack will change and become more elaborate to reflect your success. Devil May Cry 5 is a gorgeous, rewarding experience, and well worth a look if you've ever had any affinity for the series. And if you're a newcomer, you can catch up with earlier titles in the Devil May Cry: HD Collection, also on PS4.
Read our full Devil May Cry 5 review.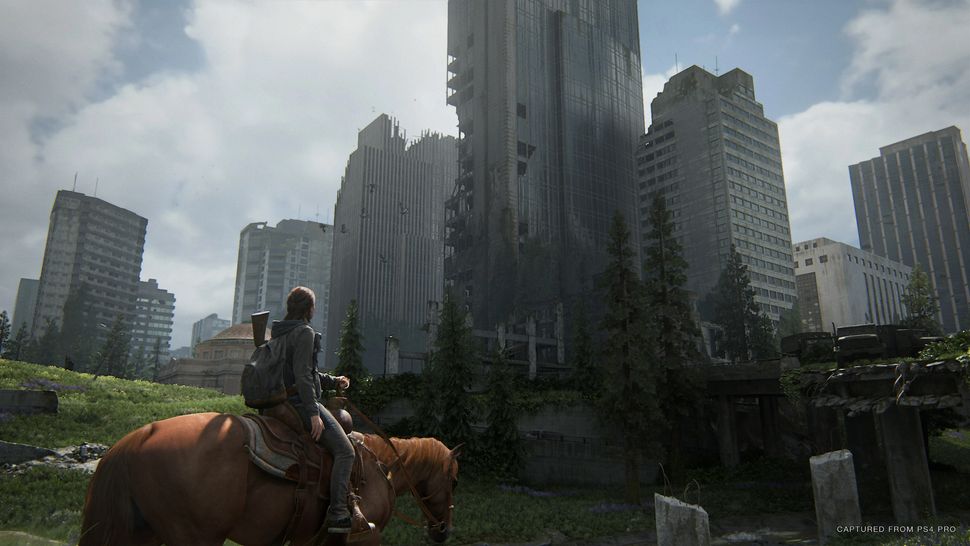 The Last of Us, Part II is an ambitious sequel to a beloved game. As such, it was always going to be divisive — and that's probably just what the developers intended. In this post-apocalyptic action/adventure game, you take control of Ellie, who embarks on an epic quest for revenge across the remnants of the western United States. Grown up and elevated from "sidekick" to "protagonist" status, Ellie has to rely on her own skills and decide when (or if) revenge slips past "necessity" and into "obsession."
The story in The Last of Us 2 has quite a few interesting twists and turns, but the gameplay supports it beautifully. With lots of ways to customize and upgrade Ellie, and a bevy of options for stealth, combat and exploration, The Last of Us 2 makes use of big, creative levels and intelligent enemies of both the human and Infected varieties. With gorgeous graphics and moving voice acting, it's not hard to see why The Last of Us 2 is one of the best action/adventure games on the PS4 you can buy.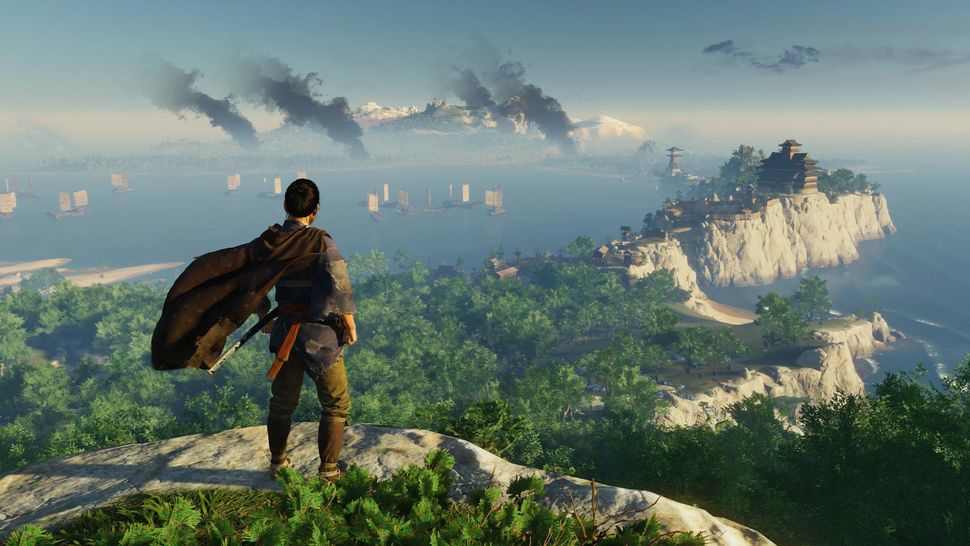 The pitch for Ghost of Tsushima makes it sound like an Assassin's Creed game. It's an open-world action/stealth game with a story based on real-world history. You take control of Jin Sakai: a samurai who fights against the Mongols during their 13th-century invasion of Japan. Where Ghost of Tsushima distinguishes itself from similar open-world adventures, though, is in its incredible swordfighting. The combat in the game is simply superlative, with lots of techniques to employ, gadgets to use and strategies to learn.
Admittedly, the game can drag a bit toward the middle, as it leans hard into familiar sandbox tropes: collecting doodads, solving mild platforming puzzles, riding from place to place on a horse and so forth. But even though the game is broad, it's still admirably deep, with plenty of ways to customize your character. It's also got a thoroughly decent story about honor, duty and sacrifice — all fitting themes for a samurai narrative.
Read our full Ghost of Tsushima review.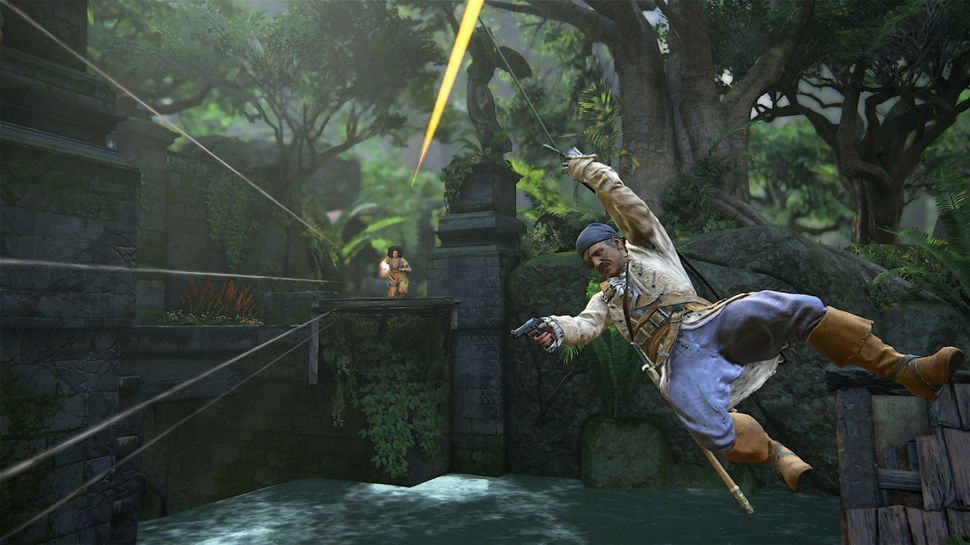 In Nathan Drake's final adventure, he pursues pirate treasure, evades a ruthless villain and throws his personal life into chaos — and that's just the setup. Uncharted 4 is the last, and arguably the best, game in the Uncharted series, combining a delightful historical mystery with top-notch gunplay and vehicular exploration sections. Not only will you engage in some of the toughest firefights in the series, but you'll also check out beautiful African vistas, track down hidden artifacts and puzzle out some intricate brainteasers.
If you haven't already played the first three games, Uncharted: The Nathan Drake Collection is also worthwhile. All told, The Uncharted saga comprises some of the best action/adventure games on the PS4.
Read our full Uncharted 4 review.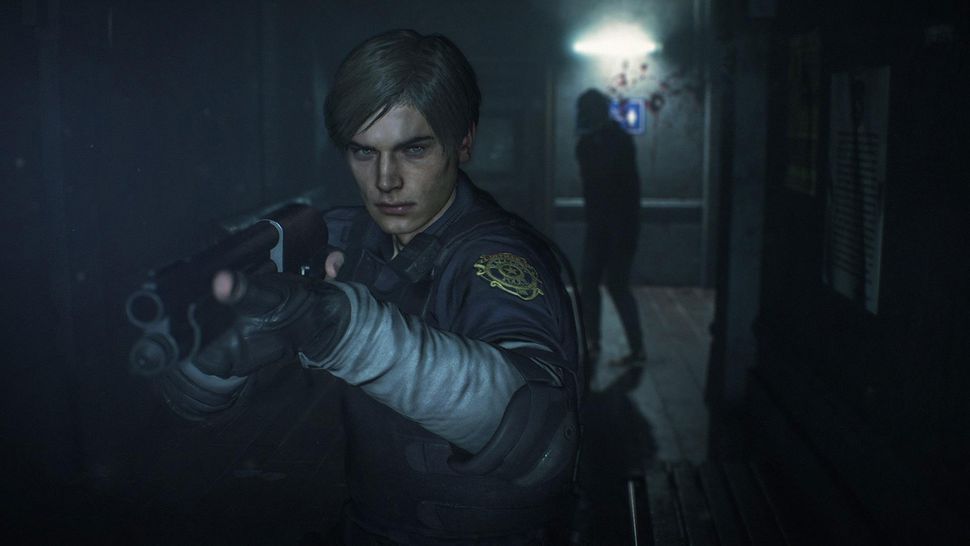 Resident Evil 2 was a well-received game back in 1998, combining survival-horror, exploration, puzzle and combat elements to create an experience greater than the sum of its parts. However, the game was also saddled with difficult controls, punishing difficulty and pixelated graphics. A new remake changes all of that, and makes the Resident Evil 2 one of the best horror games on the PS4. The Resident Evil 2 remake features tight gunplay, intense scares and plenty of rewarding opportunities to replay one of the games that first made Resident Evil into a favorite series.
For those who haven't played it, the game stars Leon Kennedy and Claire Redfield, who must fight their way through an ongoing zombie apocalypse. The story is the stuff of high camp, but the implacable Mr. X, who hounds you throughout the whole game, can be legitimately terrifying.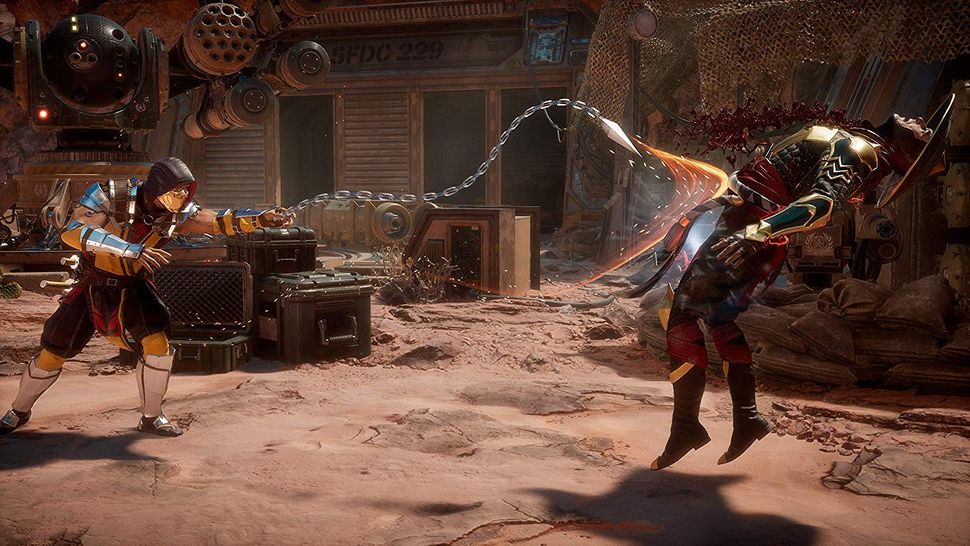 Mortal Kombat has had its ups and downs over the years, but Mortal Kombat 11 demonstrates that the series still has plenty of surprises to offer. In addition to a solid story mode and tons of unlockable single-player content, Mortal Kombat 11 offers refined, strategic one-on-one fights. Instead of testing who's memorized the most super-moves or how quickly players can mash an attack button, this game prioritizes distance, variety and judicious application of limited super-moves.
Of course, Mortal Kombat's hallmark gore is back in full-force, with some extremely over-the-top fatalities, sure to test even the most hardened stomachs. This may be a selling point or a deal breaker, depending on your tolerance, but it's good to know that the series hasn't toned itself down over the years. Overall, MK11 is simply an excellent fighting game, with a little something for everyone.
Read our full Mortal Kombat 11 review.
Best PS4 open-world games and RPGs
Best PS4 games for families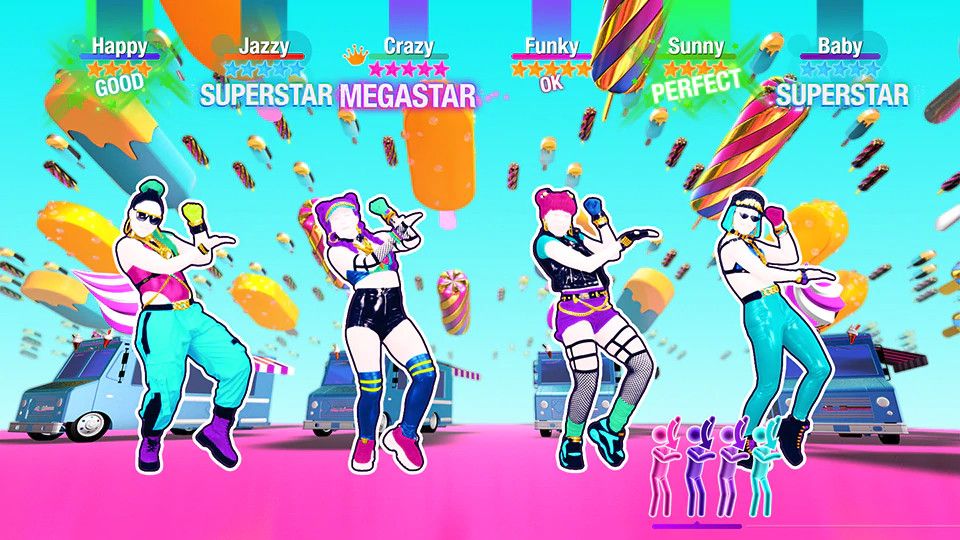 If you and your co-players are feeling restless, it might be time to Just Dance. Take turns or as a troupe of up to six dancer to forty new and recent tracks, including 8 targeted specifically for younger players. All you need is a smartphone to act as your motion tracker, so the game can ensure you're nailing the choreography.
If that's not enough content for you, you can subscribe to Just Dance Unlimited for a monthly or annual fee, letting you access the series' full 600-song library. That should be more than enough to keep the family engaged and moving for hours to come.
Lego Star Wars: The Skywalker Saga
Lego Star Wars: The Skywalker Saga is pretty much the ultimate video game set in a galaxy far, far away. It covers the entirety of the mainline Skywalker Saga — the original trilogy, the prequel trilogy and the latest sequel trilogy — and lets you visit dozens of iconic locations as well as play as hundreds of familiar characters. The playable roster ranges from legends like Han Solo and Obi-Wan Kenobi to more obscure ones such as Salacious Crumb.
As is tradition with Lego games, the events of the nine movies have been reworked to fit the more jaunty family-friendly tone of a Lego game. And you can play through the full game in co-op. The Skywalker Saga also offers excellent value for money as it's rich with content and will take you dozens of hours to see everything. It's perfect for Star Wars fans both young and old.
Read our full Lego Star Wars: The Skywalker Saga review.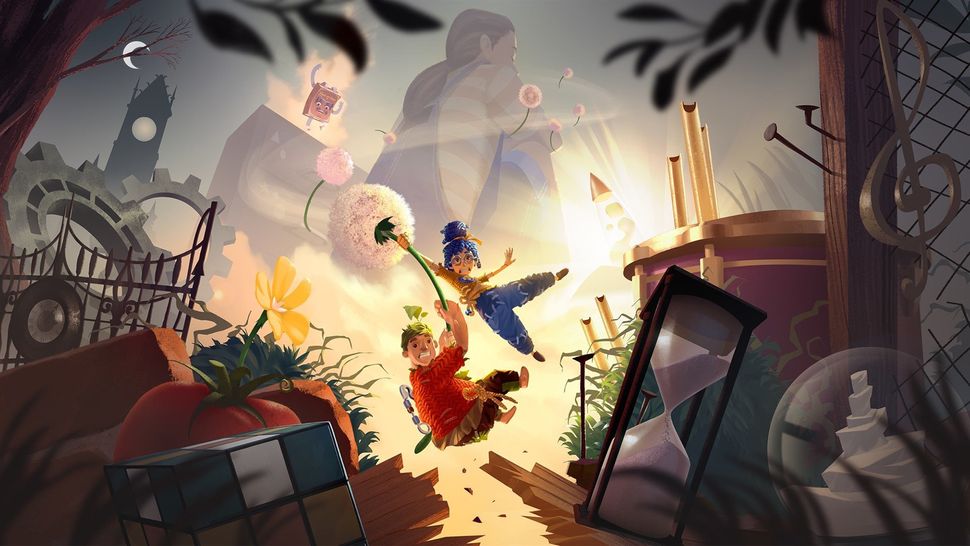 This co-op title runs the gamut when it comes to different game modes and tasks for the two players to complete in harmony together. You'll find yourself snowboarding, flying, exploring and puzzling as you play two a married couple trapped as doll versions of themselves, trying to find their real bodies again.
If you and your family are apart right now, you can actually play co-op online without buying two copies of the game. Just download the "Friend Pass" and you can join in for free.
Just be warned that the story's plot revolves around a divorcing couple, and has a T rating, so it's not going to be appropriate for players of all ages. There are definitely a few jokes and one surprisingly brutal scene that aren't for young gamers.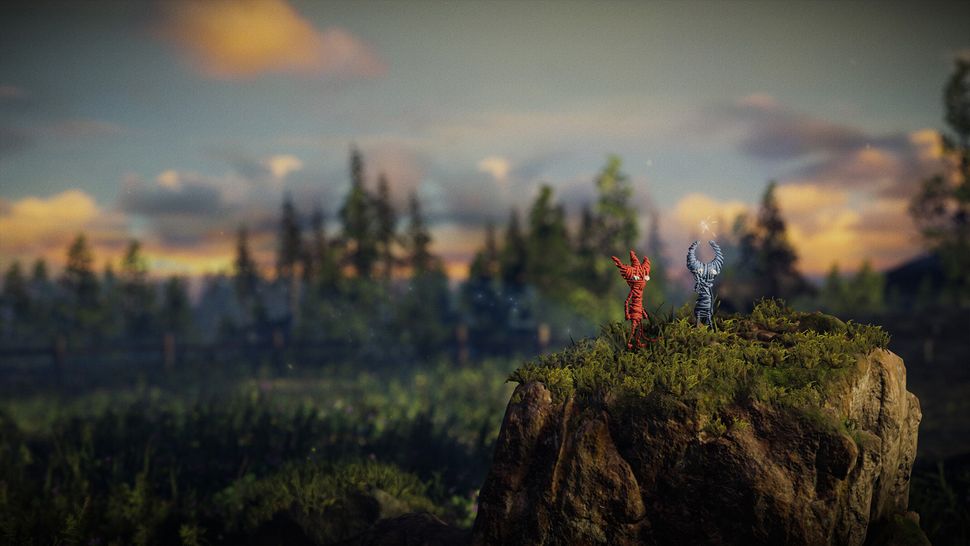 Unravel Two mixes a pair of adorable protagonists, a red 'Yarny' and a blue one, with a blend of challenge and beautiful storytelling. Players unravel their Yarnies, controlling either both at once or a single one with a co-op partner taking the other, to solve puzzles, avoid enemies and navigate obstructions in the environment. The same goes for the background story too - there being a second set of characters and events going on behind you as the Yarnies travel forward, with interesting parallels between your experience and that of the two children you keep seeing but never meet.
It's not the longest game out there, but it's challenging enough for adults and older kids while being cute enough to keep younger children in awe, with a wholesome message about working together to overcome any obstacle in your way.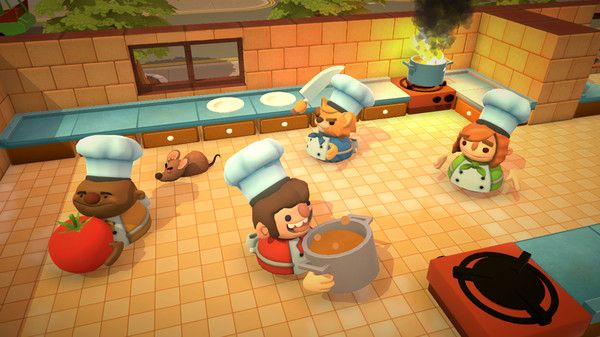 Even if your family won't help you out in the kitchen, they'll love the crazy cooking game of Overcooked. This is a party game that lets up to four players try to cook a meal (and wash up as well) in various kitchens around the world. A team effort can create a meal fit for a king, but you could also end up burning all your ingredients before you get a chance to get started.
You'll need good communication to face the challenges ahead of you, as no one player can do everything in the kitchen without running out of time. Plus with different meal orders coming in and parts of the environment changing and moving, it'll be a great achievement to get through the whole game, let alone score three stars on each one.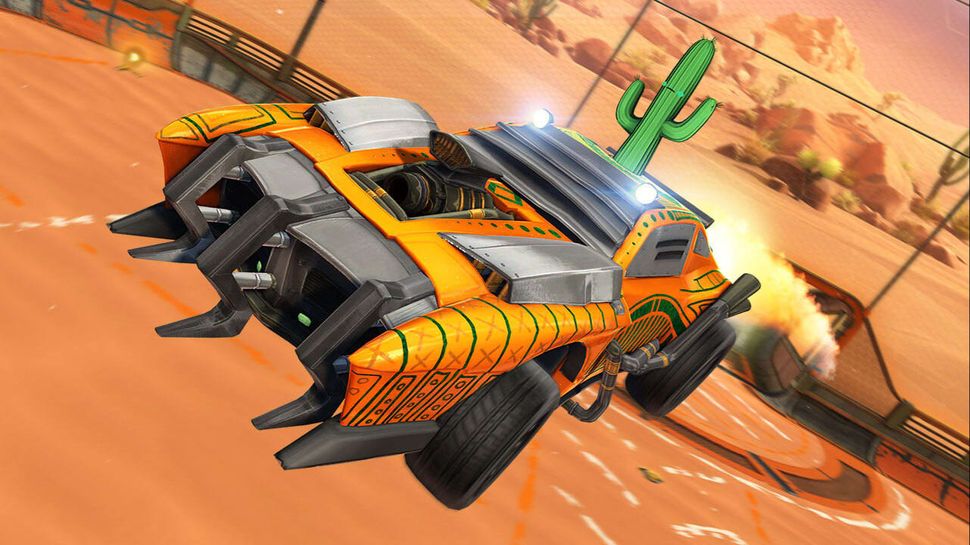 Rocket League is downright addictive, and it will bring out the competitive side of your family. The popular multiplayer game combines cars with soccer on a giant pitch, using turbo boosts and fancy steering to guide the ball into your opponent's goal. If that doesn't sound exciting enough, then the game offers a huge number of 'mutators' that will change parts of the game in different ways, like changing the physics to turn this soccer-like game into one more like ice hockey or basketball.
It's an easy concept to understand but takes time to fully master, so it's great if you want a new digital hobby or just want to quickly set up a 'pick up' game between first-time players who want to try it out. Up to four players can play together with split-screen multiplayer, so everyone can play together and score goals in fast and furious ways.
Best PS4 games for kids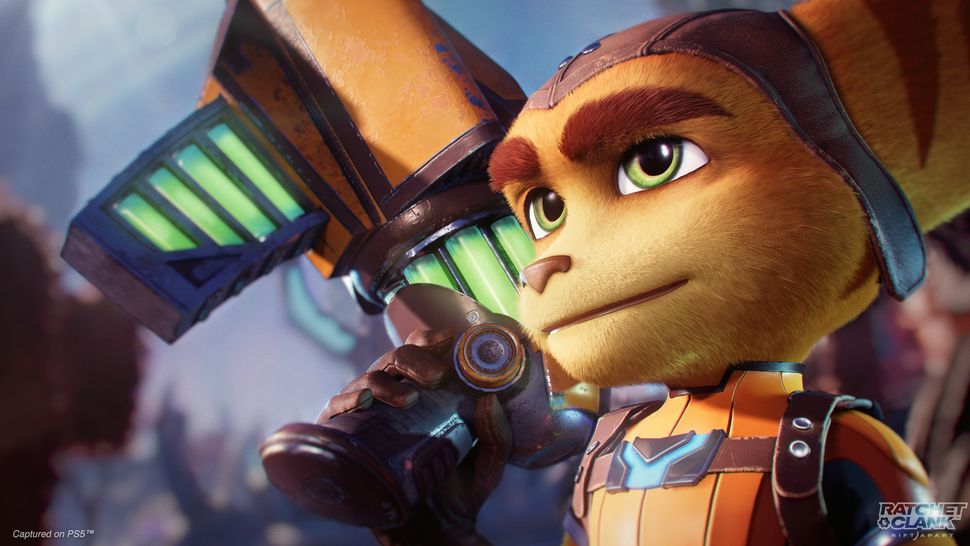 Don't let the abysmal film spoil your enjoyment of the game. Ratchet & Clank (2016) reboots the classic platformer series in style, pitting intergalactic adventurers Ratchet and Clank against the nefarious Chairman Drek and his planet-destroying weapon. No, this game doesn't continue the excellent, ongoing space opera that the previous Ratchet & Clank games set up, but it's an excellent place for newcomers to start.
With tight controls, a variety of goofy weaponry and a thoroughly enjoyable story, Ratchet & Clank is a perfect entry point for both kid and adult newcomers to the series. From ray guns, to rocket launchers, to weaponized disco balls that make everyone dance, the weapon variety alone is enough to carry the game. Ratchet & Clank is also a Sony exclusive, meaning that it's one of the best kids games on the PS4.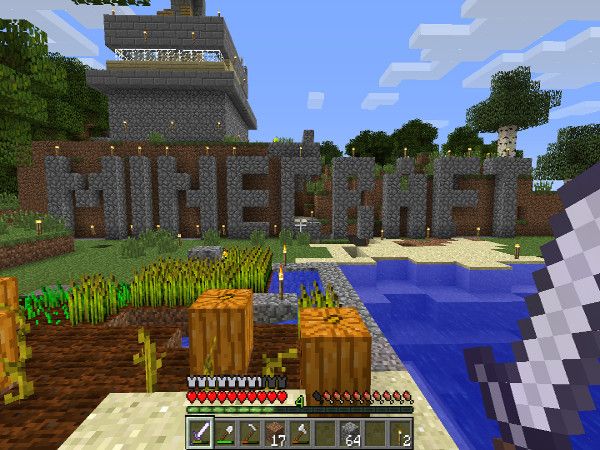 Minecraft is a game that needs no introduction. If your child loves commandeering your phone to build their own blocky utopia, think how much happier they'll be when they have a whole big screen to explore. (And how much happier you'll be to have your device back.)
For those who have never tried it, Minecraft is a creative simulation game in which players explore a pixelated fantasy world, forage for resources, and use what they find to build spectacular structures. It's sort of like a digital version of playing with Legos — if you could use Legos to build life-size castles.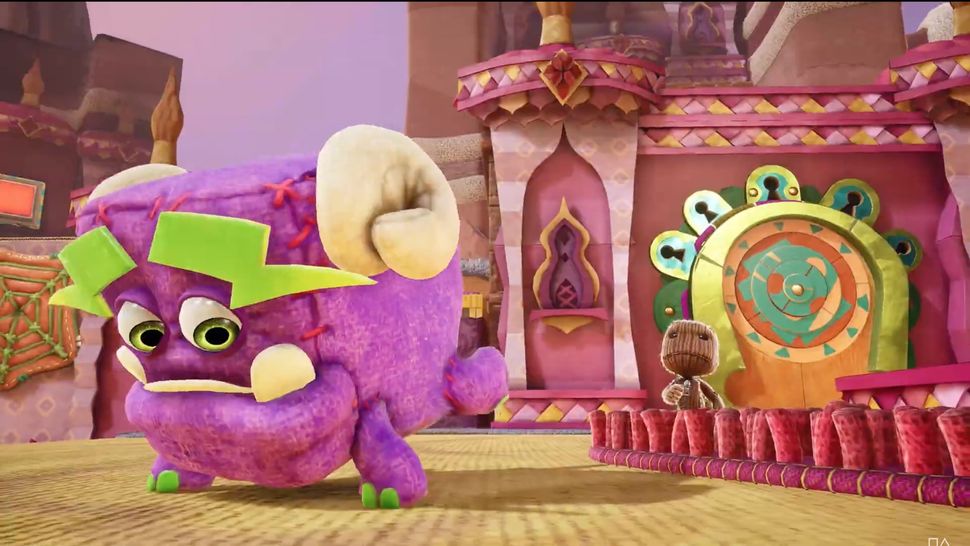 You might remember Sackboy from the Little Big Planet series of 2D platform games. Now you can take this textile hero out into the third dimension in his new cross-generation game.
Sackboy has a lot more moves and gadgets to use this time around, resulting in some deeper 3D platforming gameplay as you make your way through the levels searching for all the collectibles. The whole game works with up to 4 co-op too, and includes some unique levels you won't see in single-player, making for even more fun if you've got friends or family next to you.
It's among the best PS4 family games, but it's also available on the PS5 if you've happened to upgrade already. If that's not happened yet, then you can get both versions for free with a single purchase of the digital edition.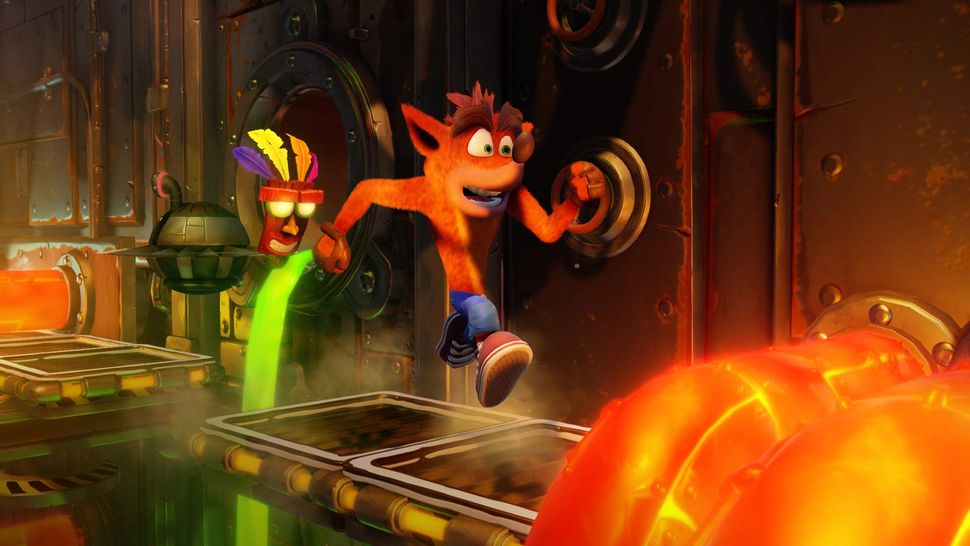 Crash Bandicoot N. Sane Trilogy
Crash Bandicoot is a PlayStation icon you're likely to remember from your days gaming as a kid. And you can do the same for your family with the Crash Bandicoot N. Sane Trilogy. It gathers the three games in the series into one collection optimized for the PS4.
While it's a straightforward introduction to the world of Crash Bandicoot, do bear in mind the games can be rather challenging, So it may be good to be on hand to help a struggling child, partner or extended family member through some tricky parts; just be warned you could find them tricky yourself. But the bright, colorful and fun action, with some zany humor mixed in for good measure, should keep everyone entertained even if it's not their turn on the the controller.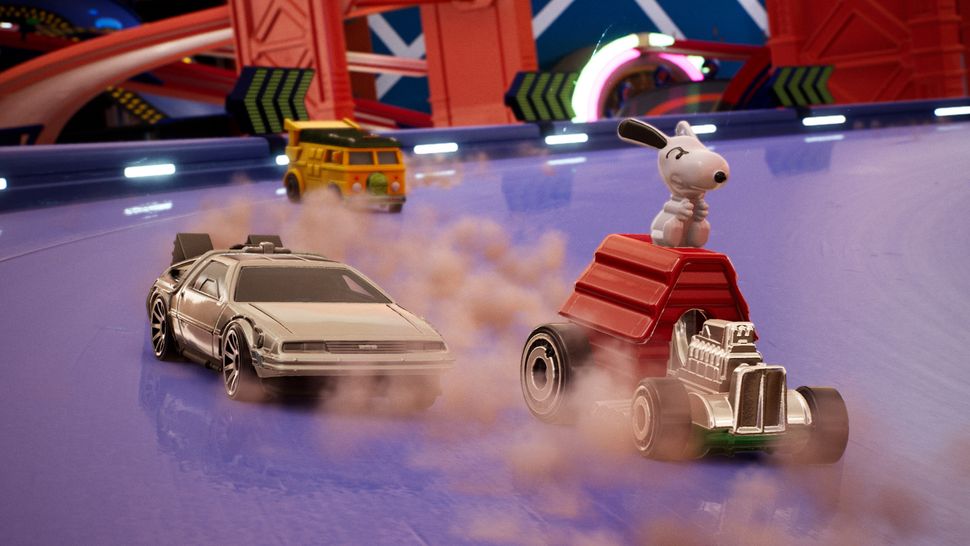 Kids love racing games; kids also love die-cast cars. Hot Wheels Unleashed combines these two venerable pastimes with a fast-paced arcade racer that can get surprisingly deep. You can race against other toy cars; you can build up your skills in a single-player campaign mode; you can test your speed in time trials; you can even build your own levels, thanks to a robust track editor.
Hot Wheels Unleashed has 60 playable cars, and since it's based on a real toy line, some of your child's favorites might be present. With split-screen multiplayer, parents can also take the wheel.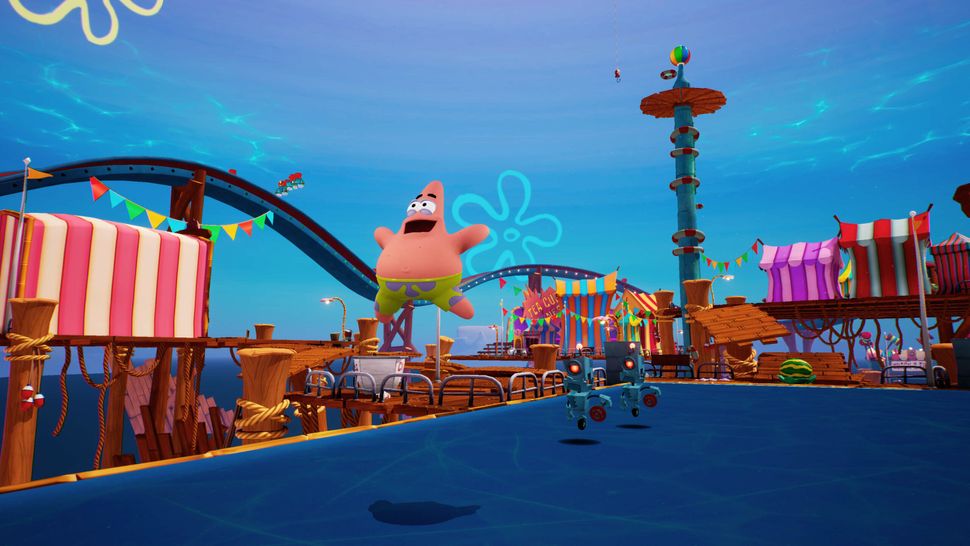 SpongeBob Squarepants: Battle for Bikini Bottom Rehydrated
For the record, SpongeBob Squarepants was a little after my time. That's why I was impressed when I went hands-on with SpongeBob Squarepants: Battle for Bikini Bottom Rehydrated and found it to be a perfectly good platformer on its own merits. If your kids like SpongeBob to begin with, then it's probably an even better experience.
In this 3D action game, you take control of the titular sponge, who leaps around various levels, collecting trinkets and fighting off simple foes and the occasional boss. If you played this one back in the day, you'll be pleased to know it's still fun.
How to choose the best PS4 game for you
There's no special trick to selecting the best games on the PS4. It all comes down to which genres you like the most. A lot of these games skew toward the action/adventure genre, including God of War, Horizon Zero Dawn, Ratchet & Clank and Spider-Man. Many of these games have open-world elements; others are more linear. Either way, if you pick up a first-party, third-person game, you're almost guaranteed to get something good.
Beyond that, there's no foolproof method or special tricks. Find a game that sounds interesting, read its synopsis, find some reviews and see if you can get a good price. Newer games are more expensive than old ones, which means that if you haven't played many of these games before, you can build your library easily by focusing on older titles. Or you could buy long games, which will last you a while before you need to move on. Open-world games are generally longer than their linear counterparts.