Finding Xbox Series X restock has gotten considerably easier. However, dollar-off discounts have been non-existent. That is, until now.
For a limited time, you can get the Xbox Series X for $449 at Verizon. That's $50 off and the first major price cut we've seen for Microsoft's premium console. If that's still too rich for your blood, Verizon also has the Xbox Series S on sale for $249, which is $50 off its regular price. (If you're team PS5, Newegg has it on sale with a minor catch).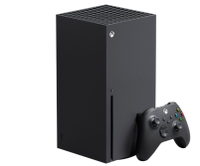 Xbox Series X: $499 now $449 @ Verizon
The Xbox Series X is Microsoft's flagship console. It features 12 teraflops of graphics power, 16GB of RAM, 1TB SSD, and Blu-ray drive. It runs games at 4K resolution and 60 frames per second with a max of 8K at 120 fps. The Editor's Choice console represents the pinnacle of Microsoft's gaming efforts.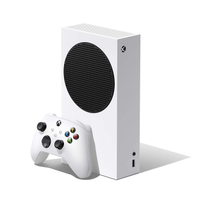 Xbox Series S: was $299 now $249 @ Verizon
The more affordable next-gen Xbox Series S is limited to 1440p output, but still delivers fast loading, ray tracing, and high frame rates. It sports a GPU with up to 4 teraflops of output, 10GB of RAM, and a 512GB SSD for storage. (There's no disc drive).
Although Big Red is usually known for its Verizon phone deals, the carrier has been offering pretty great Xbox deals as of late. Just a few weeks ago, it had the Xbox Series S on sale for $149, which has been its lowest price ever. Now it's back with $50 discounts on both of Microsoft's consoles.
In our Xbox Series X review, we called the XSX the pinnacle of Microsoft's gaming efforts. Not only is it easier to buy now, but it boasts a much better roster of games to play, including enhanced versions of some of the best Xbox One games.
One of the XSX's standout titles is Assassin's Creed Valhalla. While it's not an Xbox Series X exclusive, it packs impressive visuals and graphics. Other notable games include Forza Horizon 5, Red Dead Redemption 2, and Gears 5. (Make sure to check out our list of the best Xbox Series X games for more recommendations).
Performance-wise, the XSX packs a fast SSD and 4K resolution gaming with game performance that sits around 60 fps. It's not cheap, but undercuts an equivalent gaming PC and can also tap into Xbox Cloud Gaming on top, making it a superbly versatile machine.
Both deals are open to anyone while supplies last. Verizon membership/subscription not required. For more ways to save at Verizon, check out our guide to the best Verizon promo codes.