The small but mighty Mac mini M2 is one of the best computers on the market. If you don't have the budget for one of the latest MacBooks, this device can get you all the performance power of Apple's M2 chip at a lower cost.
Hence why I'm so excited that the Mac mini M2 is $499 at Amazon right now. After a $100 discount, this mini computer has hit its lowest price ever. It's the Memorial Day sale I'd recommend to anyone looking to upgrade their current computer setup.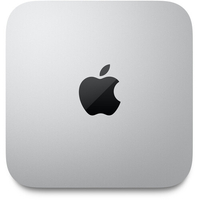 Apple Mac mini M2: was $599 now $499 @ Amazon
Lowest price: The new Mac mini M2 is faster and cheaper than its M1-based predecessor. In our Mac mini M2 review, we said it's one of the best computers on the market with a speedy M2 CPU that runs circles around Apple's M1 CPU. The base model supports up to two external displays at up to the same resolutions (6K via Thunderbolt 4 or 4K via HDMI). It features an M2 CPU, 8GB of RAM, and 512GB SSD. It's currently at its lowest price ever.
Want one of the best computers on the market? Apple's latest mini computer is seriously worth considering. In our Mac mini M2 review, we had almost nothing but praise for this device.
As the name suggests, the Mac mini M2 runs on Apple's M2 chip. It's super fast for everyday tasks like browsing the web and streaming video, and it also blazes through tasks like editing photos or rendering 4K video. While the Mac mini M2 isn't a dedicated gaming machine, we got some decent performance from the M2 chip during play sessions — gamers should opt for one of the best gaming PCs to get the most out of their dollar, though.
Measuring 7.7 x 7.7 x 1.4 inches, the Mac mini M2 is small enough to fit even the most cramped of desks, and it weighs just 3lbs. Apple has included plenty of ports, too — the base model comes with two Thunderbolt 4/USB4 ports, two USB-A ports, a HDMI out, ethernet and a 3.5mm audio jack.
The Mac mini M2 is easy to recommend to just about anyone. It's compact, it runs great and it's awesome value for money — especially now that it's at its lowest price ever. Grab this deal before it's gone, or stay tuned to our Memorial Day sales coverage for more deals.