Looking for some of the best headphones? Lucky for you, Amazon is slashing the price of some of Bose's most popular headphones and earbuds in this awesome sale.
For example, the Bose 700 are $329 at Amazon right now. These headphones ave the best ANC of any that we've tested. Or maybe you'd prefer the best noise-cancelling earbuds — you can snag the Bose QuietComfort Earbuds II for $249 at Amazon. There are more to choose from, so if you need help deciding, just scroll down for our recommendations.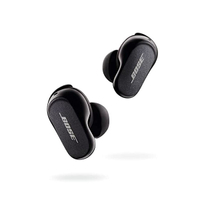 Bose QuietComfort Earbuds 2: was $299 now $249 @ Amazon
A remarkable follow-up that delivers better sound, great call quality, and unrivaled ANC, the Bose QuietComfort Earbuds 2 take ANC to the next level. Battery life runs to 6 hours plus 24 hours of top ups from the charging case. Sound balance and noise neutralization work extremely well, and these redesigned buds feel superior to the original.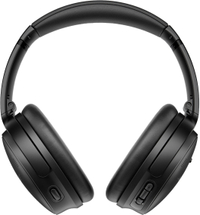 Bose QuietComfort 45: was $329 now $279 @ Amazon
Stylish and comfortable to wear, the Bose QuietComfort 45 headphones offer exceptional noise cancelation, along with excellent sound quality packaged inside a great-looking set of headphones.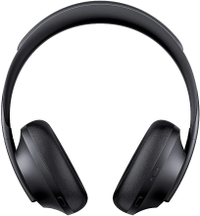 Bose 700: was $379 now $329 @ Amazon
The Bose 700 headphones are one of the top noise-cancelling headphones you can buy. They're stylish, comfortable to wear and deliver the absolute best noise-cancelling experience you can find.
If we haven't made it clear enough already, Bose is the go-to brand for top-quality ANC and sound quality.
When we reviewed the Bose 700, we were extremely impressed by the headphones' adjustable ANC levels — you have complete control over how much sound you want to let in, from being able to hear everything around you to total music immersion. As well as this, they offer fantastically rich, warm audio quality with adjustable EQ. The Bose 700 didn't take the top spot for the best noise-cancelling headphones due to their 20-hour battery life being less than the competition, but they were damn close.
Meanwhile, the Bose QuietComfort Earbuds 2 are the best noise-cancelling earbuds, hands-down. Their unbeatable ANC, sound quality, and comfort put them leagues above the rest. The QuietComfort Earbuds 2's battery life can't beat earbuds from other brands, but 6 hours of listening time brought to 24 hours with the charging case is hard to complain about.
If you want ANC headphones, but can't quite stretch your budget to the Bose 700, the Bose QuietComfort 45 headphones are a good option. They still offer awesome sound quality, 24 hours of battery life and great ANC. The downside is that there's only one level of ANC, and it also can't be turned off.
Looking for more options? Stay tuned to our headphone deals coverage. Or, check out the Super Bowl TV deals that are happening right now, like this stunning 65-inch ULED TV just crashed by $500 before the Super Bowl.