Don't forget about the best shows on Amazon Prime Video. Your subscription to Amazon Prime may have been purchased for any number of reasons (Prime deals and Prime delivery rank highly), but Prime Video includes access to a gigantic library of movies and TV shows — and an interface that is improving. So we've hand-picked the best of the best.
The latest addition to this list is the comedy Harlem, which returns for a second season with new romances, career moves and personal growth for the four Black female friends.
So, not only does an annual Prime subscription come with free two-day shipping but also one of the best streaming services in the market (which now has more NFL live streams than before, with the addition of four more Thursday Night Football games). You get unlimited access to both licensed and original TV shows and movies. Amazon TV show originals include the award-winning comedy Marvelous Mrs. Maisel, as well as acclaimed dramas like The Boys, The Expanse, Jack Ryan and Man in the High Castle. And they're all available on the best streaming devices.
Amazon Prime Video's collection is so large, it can be daunting, which is why we've highlighted some recommendations ranging from witty comedies to action-packed superhero dramas to British period pieces. The most recent big Prime Video show is the Lord of the Rings: The Rings of Power, which finished its first season.
We've also got tips for mastering Amazon's most popular streaming device, so check out our guide for how to use the Fire Stick. And, if you're heading abroad, you'll need an Amazon Prime VPN to access everything you pay for.
Best shows on Amazon Prime Video right now
Daisy Jones and the Six
A successful rock band in the 1970s is torn apart because of rocky relationships between some of its members? No, this is not a biopic of Fleetwood Mac, though author Taylor Jenkins Reid certainly took a page from their story for her novel.
Adapted into a limited series, Daisy Jones and the Six follows the rise and epic fall of an iconic band fronted by charismatic lead singers Daisy Jones (Riley Keough) and Billy Dunne (Sam Claflin). At the height of their fame and after a sold-out show in Chicago, the band disbands. Decades later, they finally reveal the truth about what really happened.
Watch now (opens in new tab)
Harlem
This under-the-radar comedy returns with new career developments, romantic travails and other life challenges for the four Black female friends in the titular New York City neighborhood. Season 2 picks up a little over a year since we last saw Camille (Meagan Good), Angie (Shoniqua Shandai), Tye (Jerrie Johnson and Quinn (Grace Byers).
Camille is dealing with the fallout of resigning from Columbia and kissing her ex. Angie lands a role in a Hallmark movie, though the casual racism on set starts to get to her. Tech exec Tye is shocked when her dirty laundry is posted on a website, but what's worse is that her estranged husband wants half her fortune in a divorce. As for Quinn, she's exploring her newly awakened sexual identity with zest.
Watch now (opens in new tab)
Three Pines
Hulu isn't the only streamer getting raves for its novel adaptations. Louise Penny's mystery novels are now, thanks to Prime Video, on your TV. And just like how Netflix has Benoit Blanc with Glass Onion, Prime members get to meet Inspector Armand Gamache (Alfred Molina). Here, Molina's winning audiences over with a humane gentleness and his observational humor. And since Three Pines takes place in a town inspired by Penny's hometown in Quebec, audiences get a little travelogue-like treat as they get to learn about all things French Canadian. Watch now (opens in new tab)
A League of Their Own (2022)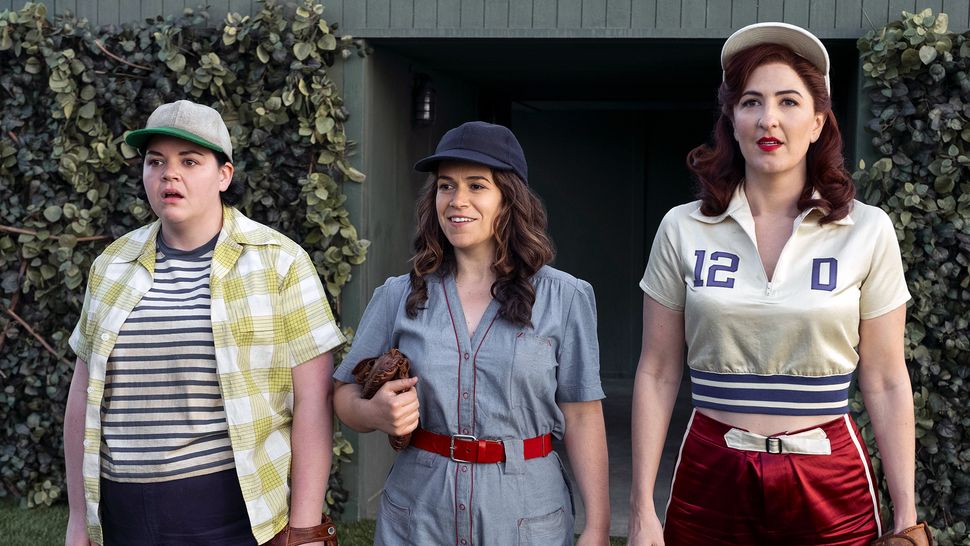 Often times, a revival of a beloved movie or show can come with gripes of "Who asked for this?" Prime Video's A League of Their Own, though, has us declaring that we had no idea how much we needed it. This series from Abbi Jacobson (the Broad City star also stars) keeps the basics intact, as we follow a women's baseball team that's trying to be taken seriously.
That said, for drama and emotion, it's successful by being more diverse than the original — as 1943 is a fertile time for stories of segregation and homophobia. We raved about A League of Their Own as the best new show of the year upon its release for its cast's fantastic chemistry, and how this version doesn't exclude queer people and persons of color. – HTC

Amazon's reportedly approved A League of Their Own season 2, but with some annoying caveats. Watch now (opens in new tab)
Wheel of Time
While Rings of Power got a lot of oxygen, we can't overlook Amazon's other (and arguably better) fantasy adaptation. The Wheel of Time focuses on the all-female organization of the Aes Sedai, and its member Moiraine (Rosamund Pike) who is trying to find our salvation (or stop the end of our world). Arriving in a small town called Two Rivers, Moiraine is looking for a being known as the Dragon Reborn. Absolutely beautiful and epic, The Wheel of Time is one of the best shows on Prime Video with good reason. Oh, and The Wheel of Time season 2 is confirmed! Watch now (opens in new tab)
Lord of the Rings: The Rings of Power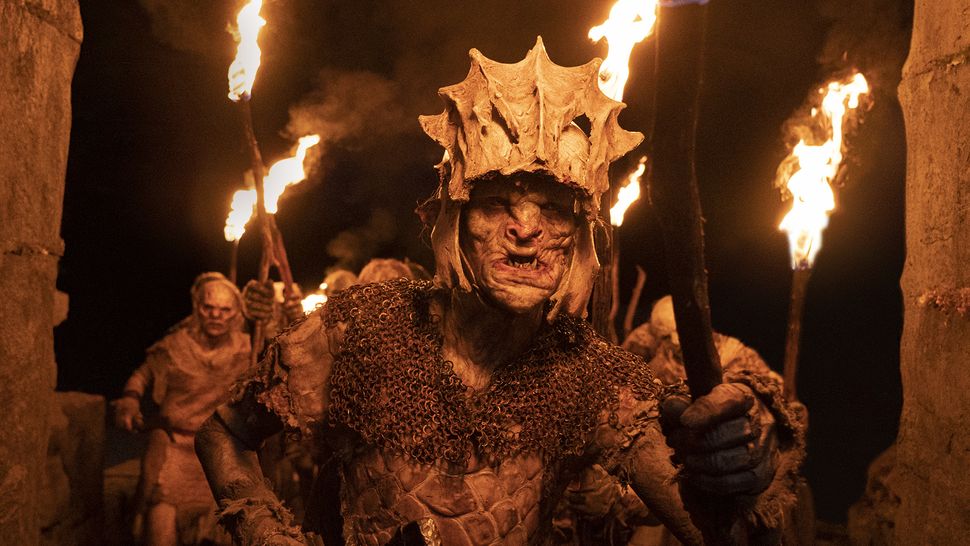 Yes, this is going to be a divisive pick. Based on everyone we've talked to The Rings of Power is something of a Rorschach test. Die-hard Tolkienists who know their Silmarillion (which Amazon didn't buy rights to) from their main-trilogy will spot a handful of annoying differences from the books and plot-holes. But those who liked the films (even just the original trilogy) may go into The Rings of Power — which is a prequel of sorts — and love its epic look. The first season of The Rings of Power is in the books, so all eyes go to Rings of Power season 2.
Watch now (opens in new tab)
Paper Girls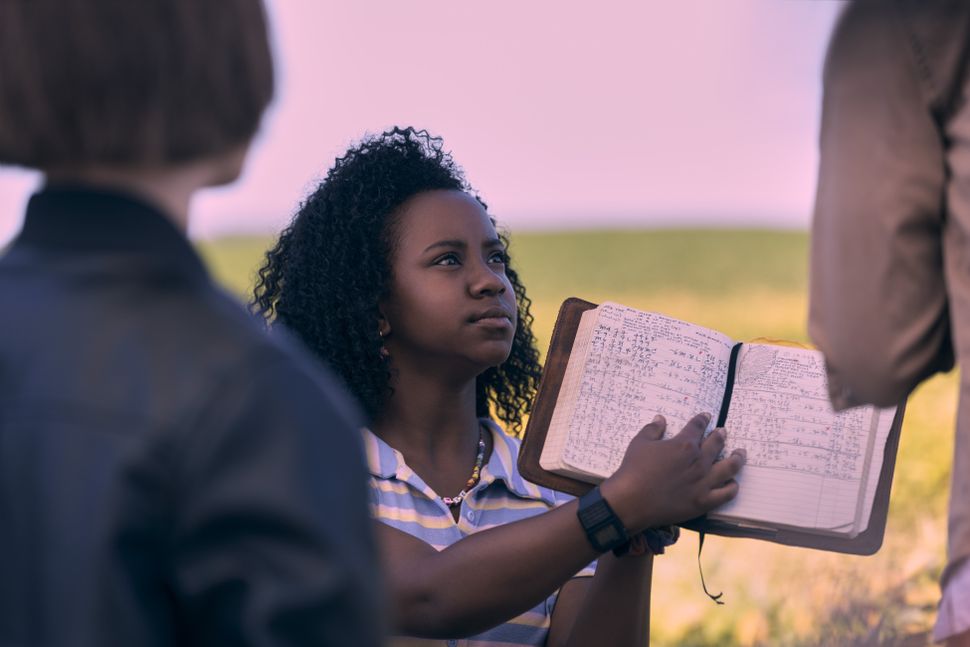 The only Halloween hangovers kids should have involve sugar overload. But in 1988, paper girls Erin, KJ, Mac and Tiffany (who is seen above) became time travelers the morning after they were trick-or-treating. Jumped into the future, with grown-up versions of themselves, the quartet has to deal with the emotional issues involved with learning who you'll become and the fact that there's a group of time travelers who are hunting them down. Built around a strong ensemble of child actors, Paper Girls felt like Prime Video's answer to Stranger Things.
We say 'felt' because Prime Video canceled Paper Girls after its first season. Watch now (opens in new tab)
The Summer I Turned Pretty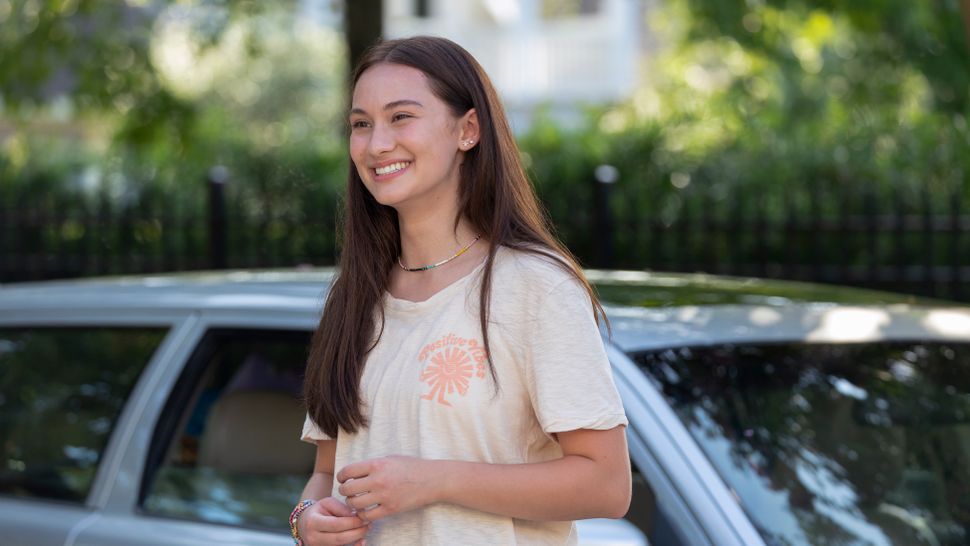 Summertime is the perfect time for a YA adventure, and that's what Amazon Prime Video delivered when Isabel "Belly" Conklin (Lola Tung) reunited with her childhood pals, a pair of brothers named Conrad (Christopher Briney) and Jeremiah (Gavin Casalegno). While these kids have been friends for years, the summer where Belly is due to become a debutante unsurprisingly coincides with the same season when both Conrad and Jeremiah find themselves attracted to her. And while Belly's always crushed on the former, her bond with the latter brother is a little stronger. – Henry T. Casey Watch now (opens in new tab)
The Kids In The Hall (2022)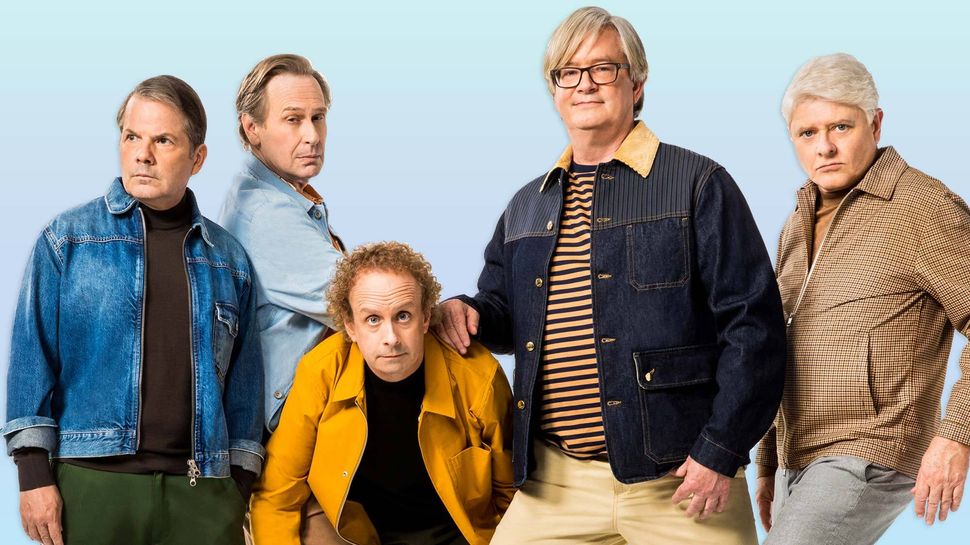 Listen, we're as shocked as you are. But the first fab five of Canada came back and they did so with aplomb. While the 'Kids' aren't kids anymore, and not every sketch is a winner, the revival of the classic comedy series has us laughing and thanking the Amazon executives who greenlit this return. Still immature and unwilling to form to anyone else's standards for funny or traditional comedy, this return proves they've still got it — and that they should get a second season. – HTC Watch now (opens in new tab)
Fleabag
It may have only been on Prime Video for a short two seasons, but Fleabag didn't need any more (heck it didn't need the second season) to be one of the best shows on Amazon Prime Video. That's not to say we don't love season 2, but we applaud creator and star Phoebe Waller-Bridge for her restraint in keeping things tidy — in terms of episode count.
We specify that kind of tidiness for a reason: Fleabag is a show about mess. The titular character (played perfectly by Waller-Bridge) is the black sheep of her family, and breaks the fourth wall to narrate her life for us, the audience. While the series begins with her sexual escapades and her complicated familial relationships, Fleabag digs deeper to show how she's buried grief extremely deeply. — HTC Watch now (opens in new tab)
Billions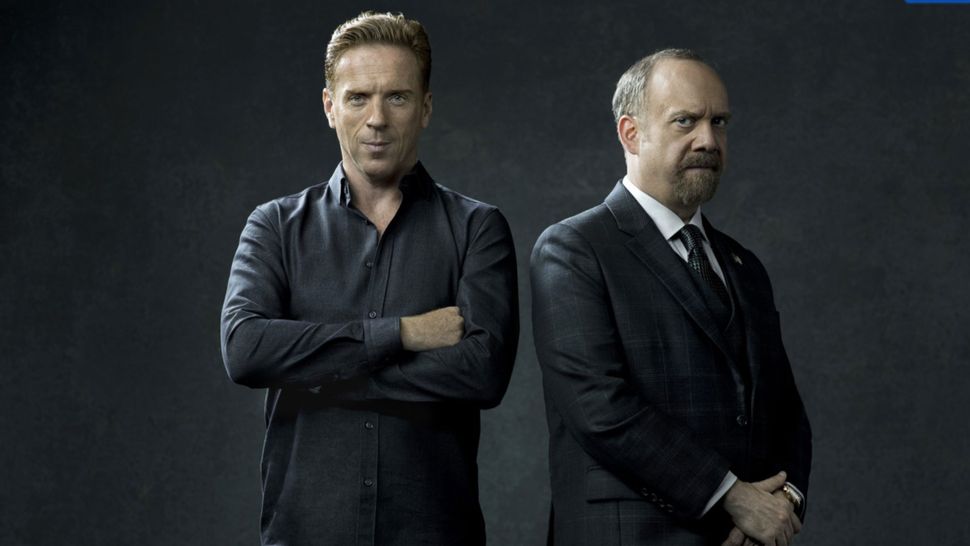 The world of big finance might not seem the most obvious candidate for a riveting drama in the vein of The Sopranos and Mad Men, but Billions is good enough to stand in that kind of company. Much of that is down to the superb cast, with Damian Lewis outstanding as the filthy-rich and entirely unscrupulous hedge-fund boss Bobby Axelrod, and Paul Giamatti equally brilliant as the supposedly principled but actually just as terrible U.S. Attorney Chuck Rhoades. But really the star of the show is Maggie Siff as Wendy Rhoades, the woman they both depend heavily upon. Of course a cast is only as good as the script it's working with, and Billions shines here too, taking a dizzyingly complex subject and somehow making it a thrilling viewing experience. — Marc McLaren Watch now (opens in new tab)
The Boys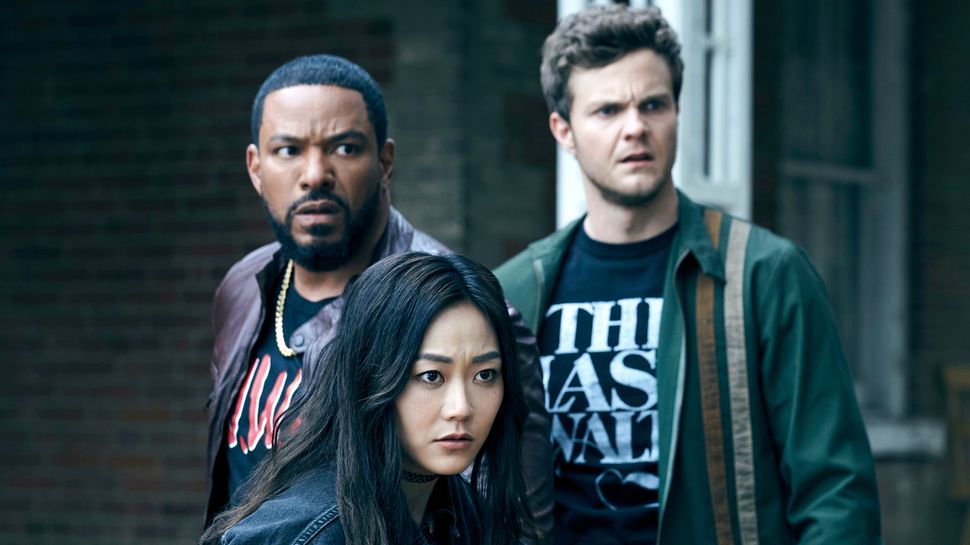 The "superheroes are problematic" genre has really exploded in recent years, though The Boys may be the most cynical of them all. It may also be the goriest — so many exploding heads this season! Season 2 picks up where the story left off, after the titular vigilante group discovered that superheroes are made, not born. The Seven and their corporate overlords, Vought International, want to keep that a secret and will stop at nothing to prevent the Boys from revealing it. After an epic season 3 we can't wait for The Boys season 4 — here's everything we know about it.— Kelly Woo Watch now (opens in new tab)
Utopia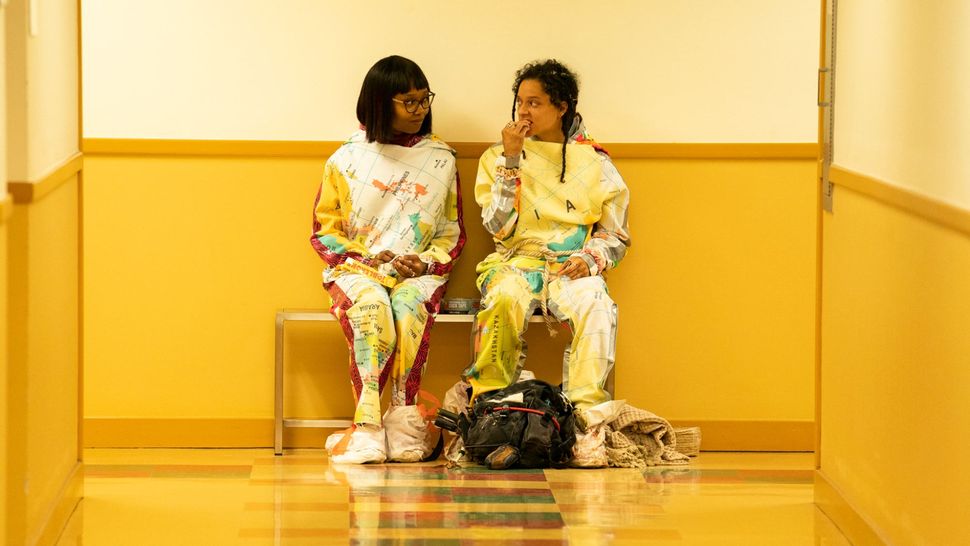 Art imitates life, and in the case of Utopia, that imitation is eerily prescient. The show, from writer/executive producer Gillian Flynn (Gone Girl), is based on the 2013 British original. Part dark comedy, part conspiracy theory thriller, Utopia follows a group of comic book fans who uncover an upcoming graphic novel that predicts virus pandemics. When the fans get their hands on it, they're hunted by shadowy figures tied to the government and health companies. The cast includes Rainn Wilson, John Cusack and Sasha Lane, and the show might just be the perfect pandemic viewing. — Kelly Woo Watch now (opens in new tab)
The Office (U.K.)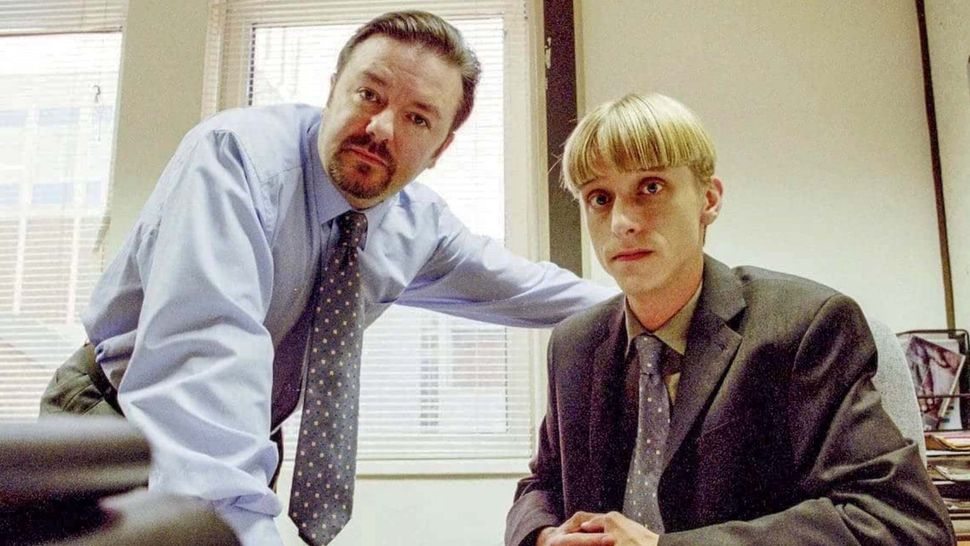 Before Michael Scott, there was David Brent; before Jim and Pam there were Tim and Dawn, and before Dwight came Gareth — because no, the U.S. version of The Office was not the first. The debate over which is best will likely rage for years to come, but really there's no need for a winner; they're both superb, but in very different ways. The U.K. original is a lot, lot darker, for starters — sure, Ricky Gervais' David is just as terrible a boss as Steve Carell's Michael, but he has few of the redeeming qualities that make the man behind Scott's Tots an ultimately likeable character. It's far ruder, too, and definitely not one to watch with younger kids. Plus, it's a lot shorter — there are just 12 main episodes plus a couple of specials, so there's not much room for character development outside of the key personnel. All that said, it is every bit as funny as the U.S. remake, and hugely influential too. — Marc McLaren Watch now (opens in new tab)
Upload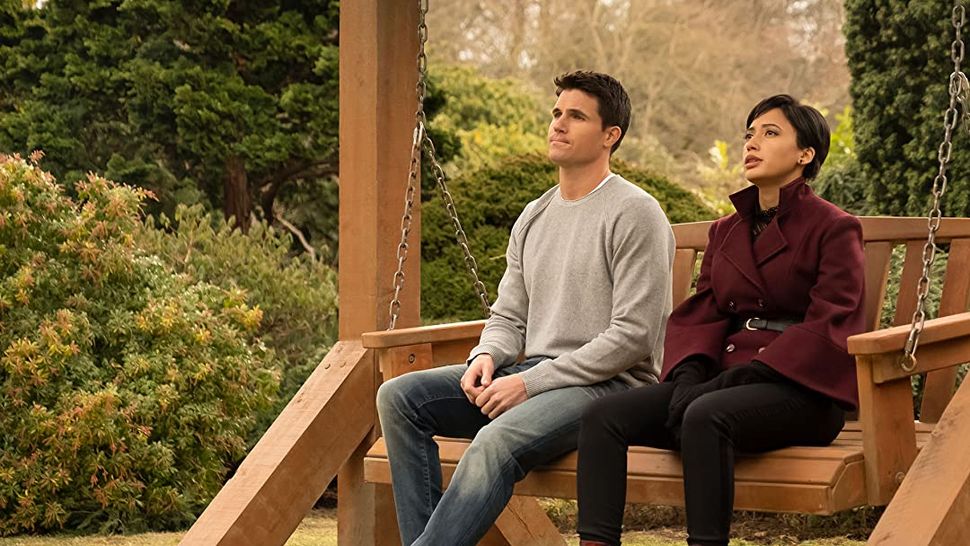 Greg Daniels, the producer behind The Office and Parks and Recreation, brings a new dramedy to Amazon. The show, based on an idea Daniels had in the late 1980s as a writer for Saturday Night Live, is set in a future where "humans are able to 'upload' themselves into their preferred choice of afterlife. Robbie Amell stars as Nathan, who dies and is greeted by Nora (Andy Allo). She's a customer rep at Horizen, the company that manages the virtual heaven. Horizen offers different data plans, so the afterlife experience depends on how much you spend. Can you hear the satire now? — Kelly Woo Watch now (opens in new tab)
Homecoming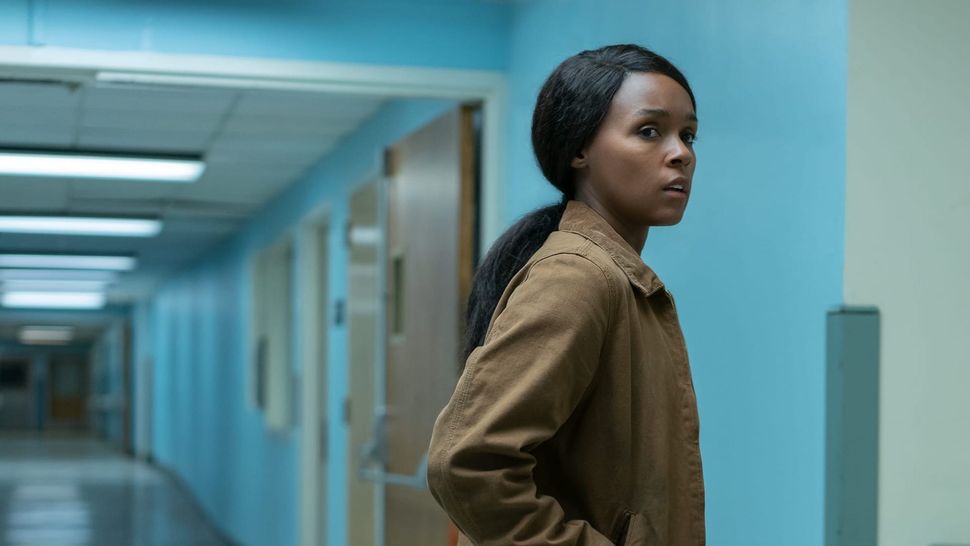 The first season of the sci-fi thriller, based on the hit podcast, was one of the best Amazon shows ever. It starred Julia Roberts as a therapist who uncovers a conspiracy involving a secret government compound that tested experimental PTSD treatments on American soldiers, including one played by Stephan James. Season 2 moves in a new direction, though the mystery is still tied to shadowy organization The Geist Group. Roberts is gone, replaced by new lead Janelle Monáe. She plays a woman who wakes up in a rowboat, with no memory of her identity or how she got there. — Kelly Woo Watch now (opens in new tab)
The Marvelous Mrs. Maisel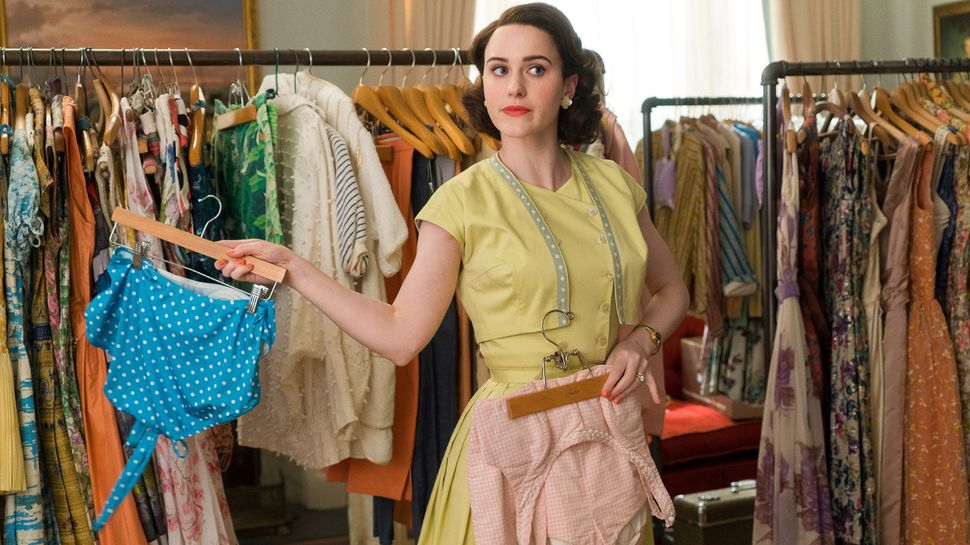 The Marvelous Mrs. Maisel is kind of a comedy, kind of a drama, kind of a period piece and kind of delightful — which makes sense, as it's from Gilmore Girls creator Amy Sherman-Palladino. In it, Midge Maisel (Rachel Brosnahan) tries her hand at stand-up comedy. That's all well and good, except that she's a young Jewish housewife in 1958 New York City, making her presence in the club scene relatively unprecedented. With a little help from her loving family, her stoic manager and the great Lenny Bruce (Luke Kirby), Mrs. Maisel carves out her own niche, all while dealing with her own domestic dramas. — Kelly Woo Watch now (opens in new tab)
Underground Railroad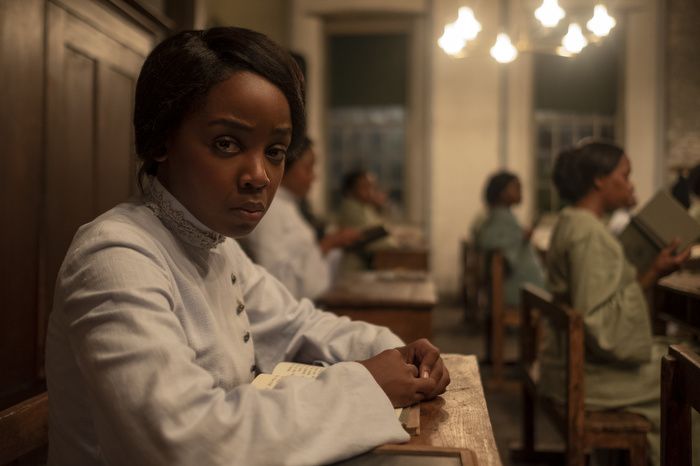 Colson Whitehead's Pulitzer Prize-winning novel gets a sweeping adaptation by Moonlight director Barry Jenkins. The story reimagines the famous Underground Railroad of the 1800s; instead of a network of hidden houses and safe passages that slaves, it's an actual railroad with trains, tunnels and tracks. Enslaved people like Cora (Thuso Mbedu) and Caesar (Aaron Pierre) hope to ride it and escape their life of brutal bondage. The absorbing premise is matched by striking cinematography and sterling performances — no wonder Underground Railroad received seven Emmy nominations, including Outstanding Limited Series. — Kelly Woo Watch now (opens in new tab)
Hanna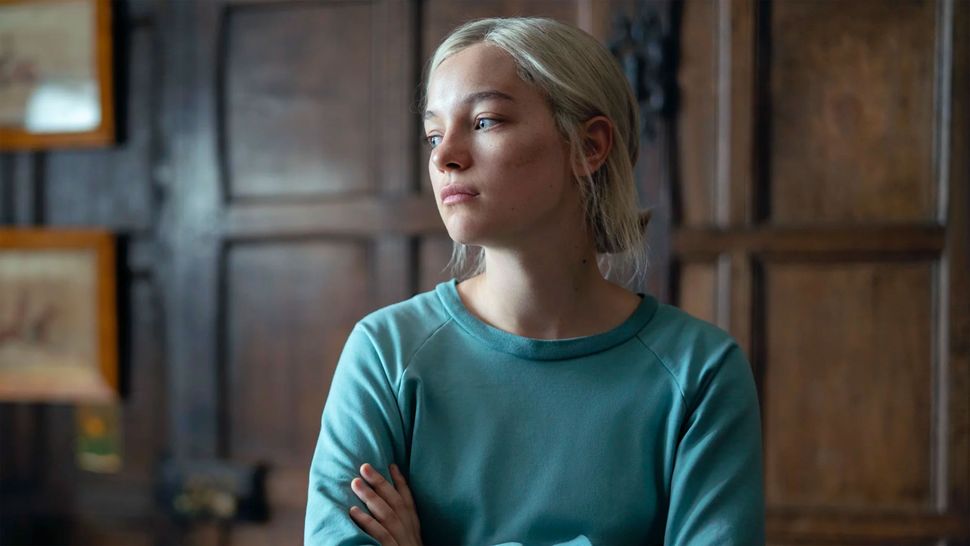 The thriller about a young woman with special skills is back, with Hanna (Esmé Creed-Miles) now knowing she isn't the only one who received elite training. The Utrax program has produced a whole contingent of highly skilled trainees, whose development is about to reach the lethal "second phase." They are relocated to The Meadows, where they glimpse the possibility of a new identity in the outside world. But this freedom will come at a very heavy price. — Kelly Woo Watch now (opens in new tab)
Luther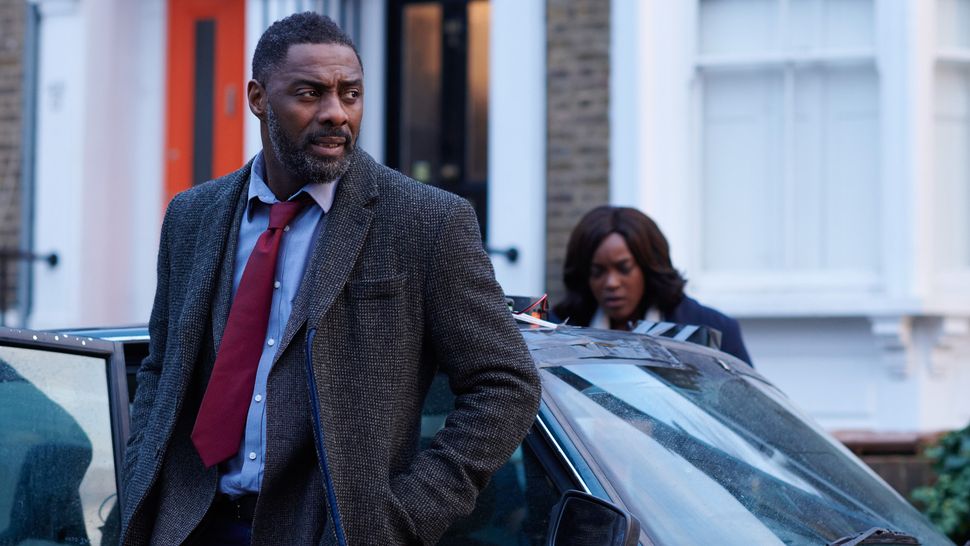 Idris Elba returns to smolder and smirk and sleuth in the fifth and perhaps final season of the British detective drama. This time, Luther investigates a series of gory murders with the help of new recruit DS Catherine Halliday. But life gets complicated (and dangerous!) when Alice returns, seeking vengeance on Luther's old adversary George Cornelius. Luther has to figure out what to do with Alice, all while the serial killer builds to his murder masterpiece. — Kelly Woo Watch now (opens in new tab)
The Expanse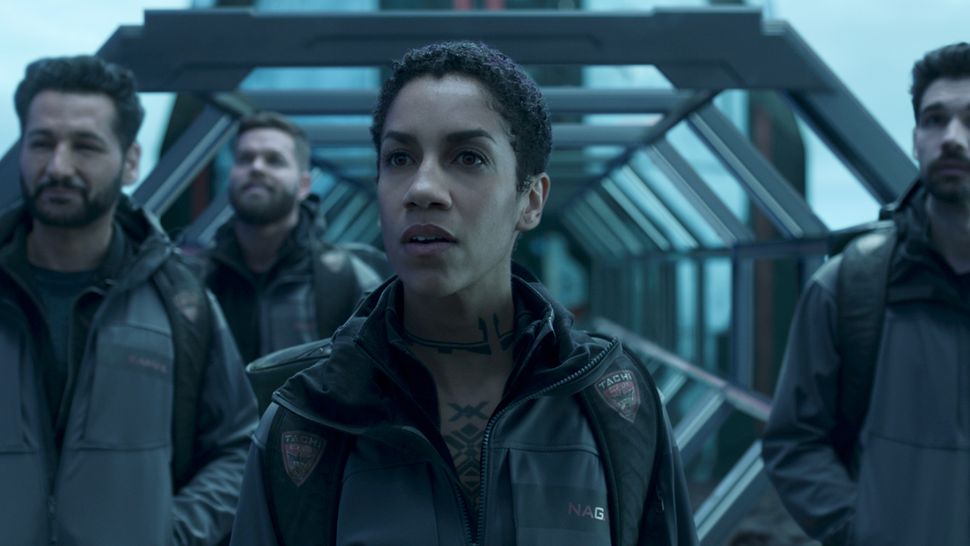 Fans of space-travel sci-fi were devastated when the Syfy channel canceled the show after three groundbreaking seasons. But Amazon swooped in to save the day and is currently working on a fourth season of the show. Based on a series of novels by Daniel Abraham and Ty Franck, The Expanse tells the story of an intergalactic conspiracy and a futuristic lawman who just might be able to piece the whole thing together. Thomas Jane stars as Detective Josephus Miller, who finds himself stuck between powerful forces on Earth, Mars and settlements in the solar system's asteroid belt. Fans of Star Trek-style ensemble casts will find a lot to like here. — Kelly Woo Watch now (opens in new tab)
Downton Abbey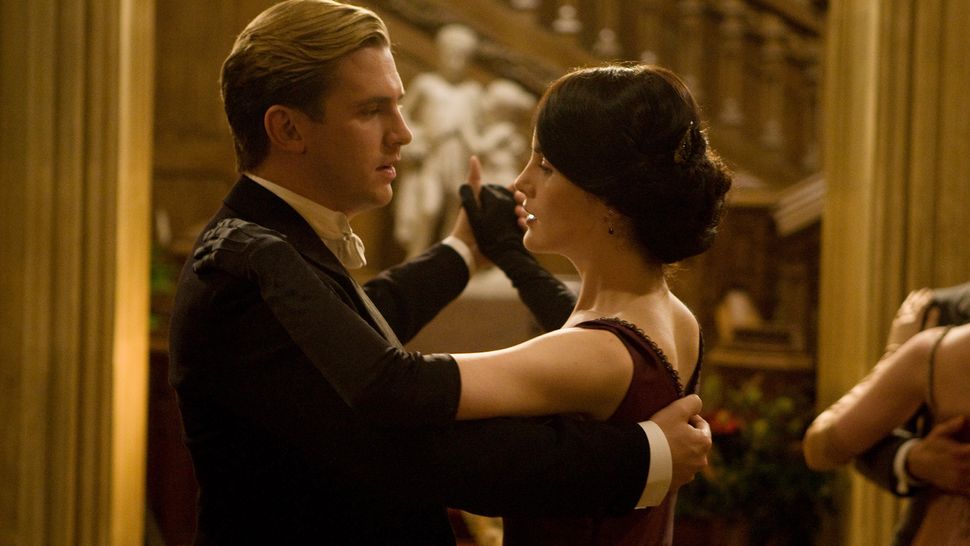 Part period piece, part melodrama, Downton Abbey is a sort of "greatest hits" compilation of early 20th-century history, as seen through the eyes of an upper-class British family and its staff of domestic servants. The titular Downton Abbey is a British manor where the aristocratic Crawley family lives, led by Earl Robert Crawley (Hugh Bonneville) and Countess Cora Crawley (Elizabeth McGovern). As the cultural, social and economic landscape of Great Britain changes drastically, the family experiences (second-hand) everything from the sinking of the Titanic to the Irish War of Independence and the Beer Hall Putsch. If you like costume dramas, this one is an easy sell, but it moves at a brisk enough clip to entertain just about anyone. — Kelly Woo Seasons 1-3 and 5-6 are included with Prime video. Watch now (opens in new tab)