It's now time to watch Wheel of Time season 2 online, where magic, monsters and mayhem await. Amazon's other big fantasy epic series (aside from Lord of the Rings) continues the tale adapted from Robert Jordan's bestselling books.
Wheel of Time season 2 start time, channel
Wheel of Time season 2 premiered with three episodes on Friday, Sept. 1 at 12 a.m. ET on Prime Video.
The Wheel of Time season 2 is based on the second book, The Great Hunt, as well as some elements of the third novel, The Dragon Reborn. Humble farm boy Rand al'Thor (Josha Stradowski) has learned he is the Dragon Reborn, a dangerous figure destined to save the world … or break it. Though Rand thought he destroyed the Dark One at the end of season 1, evil is not gone from the world.
Desperate to protect him from the Dark One, the powerful sorceresses called Aes Sedai must reckon with his burgeoning power and encroaching madness. Moiraine (Rosamund Pike), the Aes Sedai who first found him, is now powerless to help either Rand or his young friends from the Two Rivers. As they scatter across the land, threats new and very old seek them out.
Here's everything to know about how to watch the Wheel of Time season 2 online. Scroll down for the trailer and cast list.
How to watch Wheel of Time anywhere online
While Amazon Prime Video is available in many countries around the world, it's not everywhere. If you are in a region without access to Prime Video, you don't have to miss Wheel of Time season 2. Watching along with the rest of the internet can be pretty easy. With the right VPN (virtual private network), you can stream the show from wherever you go. We've evaluated many options, and the best VPN is ExpressVPN.
Exclusive Tom's Guide discount: Save 49% on the 12-month ExpressVPN plan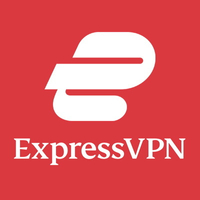 Our favorite VPN service, ExpressVPN, really shines thanks to its safety, speed and simplicity. It's also compatible with most devices, from iOS and Android to Roku, Apple TV and PlayStations. There's a 30-day money-back guarantee if you're not satisfied.

How to watch Wheel of Time season 2 in the US, UK, Canada, Australia and elsewhere
In the U.S., viewers can watch The Wheel of Time season 2 premiere on Amazon Prime Video on Friday, September 1 at 12 a.m. ET / 5 a.m. BST / 2 p.m. AEST.
Season 2 will premiere with three episodes. The remaining five will drop weekly on Fridays.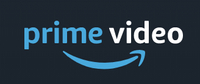 Wheel of Time is an Amazon Prime Video original. The streaming service comes with a Prime subscription, which you can sample with a a one-month free trial. Prime Video's library includes original movies and series, like The Boys and The Rings of Power.
The Wheel of Time season 2 trailer
The trailer for The Wheel of Time season 2 begins with Moiraine ominously talking about choices and consequences, as well as how they didn't defeat the Dark One — but set him free. Now, the forces of evil are marshalling against humanity, and Rand and his friends must hone their individual powers to fight back.
The Wheel of Time season 2 cast
The cast of The Wheel of Time season 2 is led by Rosamund Pike as Moiraine Damodred, an Aes Sedai of the Blue Ajah.
At her side is Daniel Henney as al'Lan Mandragoran, Moiraine's Warder and companion
The other main players are the five young villagers from the Two Rivers who embark on a life-changing journey when they follow Moiraine:
Josha Stradowski is Rand al'Thor, a shepherd who turns out to be the Dragon Reborn
Zoë Robins as Nynaeve al'Meara, Wisdom of Emond's Field
Madeleine Madden as Egwene al'Vere, the mayor's daughter and Rand's love interest
Marcus Rutherford as Perrin Aybara, a blacksmith
Dónal Finn as Mat Cauthon, a gambler
They are joined in season 2 by Ceara Coveney as Elayne Trakand, the Daughter-Heir of Andor, and Ayoola Smart as Aviendha, a Maiden of the Spear from Aiel.
Other key figures include:
Sophie Okonedo as Siuan Sanche, the Amyrlin Seat and head of the Aes Sedai
Hammed Animashaun as Loial, an Ogier
Kae Alexander as Min Farshaw, a tavern keeper in Fal Dara who can see the Pattern
Alexandre Willaume as Thom Merrilin, a gleeman
Álvaro Morte as Logain Ablar, a male channeler claiming to be the Dragon Reborn
Kate Fleetwood as Liandrin Guirale, an Aes Sedai of the Red Ajah
Priyanka Bose as Alanna Mosvani, an Aes Sedai of the Green Ajah
Rima Te Wiata as Sheriam Bayanar, an Aes Sedai of the Blue Ajah.
Abdul Salis as Eamon Valda, a Whitecloak questioner
Jay Duffy as Dain Bornhald, a Whitecloak officer
Maja Simonsen as Chiad, a Maiden of the Spear
Ragga Ragnars as Bain, a Maiden of the Spear