The best PS5 accessories can help transform your console experience from good into great. Whether you've had your PS5 since launch day, or only just picked up Sony's latest console, there are a bunch of extras that can unlock its hidden potential.
The PS5 comes with everything you need to get started, but the sooner you pick up some extra kit the better it'll be. The PS5 may have cost you $500 already, but those extra peripherals are well worth investing in. Here's a rundown on the best PS5 accessories you can buy right now.
The best PS5 accessories you can buy today
The PlayStation 5 DualSense controller is absolutely integral to the PS5 experience, and improves upon the previous DualShock 4 model in nearly every single way. The DualSense utilizes haptic feedback in a bid to offer physical sensations that correspond with what you're doing in-game, with dual actuators instead of rumble motors.
These can simulate a variety of actions and feel unique in comparison to what the DualShock 4 offered. Similarly, the controller's adaptive triggers offer varying levels of tension when pressed down. It can feel like drawing a bowstring back or shooting a particularly powerful gun. Plus, there's a built-in microphone and headset jack as well as a grippy texture that should feel good in any hands.
While you'll get a DualSense out of the box when you buy a PS5, it's always good to pick up an extra controller handy for multiplayer games. That said we do know that the ccustomizable DualSense Edge is coming at some point in the near future, so that's worth keeping an eye out for.
If you plan on streaming to Twitch or YouTube directly from your PS5, this HD Camera is a must-have. This more than capable camera comes with a built-in stand that makes it look just like the PlayStation 5, with the same monochromatic color scheme, and a suite of tools that mean it's immediately compatible with the system as a piece of streaming equipment.
It comes with special background removal tools to ensure you can cut out what's around you when you stream as well, as well as the option to broadcast via picture-in-picture. It can even crop out or replace your background.
This is the best camera prospective streamers can add to their PS5 arsenal, and makes getting set up to share gameplay a total breeze.
A headset can be an instrumental part of any gaming setup, and the PlayStation Pulse 3D Wireless Headset is looking like Sony's best one yet. This is the official PlayStation headset from Sony, and is engineered to work with the PlayStation 5's 3D Audio capabilities. Plus, like the rest of the first crop of PS5 accessories, it looks just like the actual system.
With plush earcups and an adjustable headstrap, it's designed for long gaming sessions, equipped with hidden noise-cancelling microphones. You can adjust audio and chat settings straight from the headset, and use this attractive headset for up to 12 hours wirelessly with its rechargeable battery, and even take it to your PS4 should you need a headset that makes sense on that system as well. It can even be used with PSVR, if you so desire.
Now that Sony has updated the PS5 to offer SSD expansion, you're not limited to the console's 825GB of built-in storage. The trick is just making sure you pick an SSD with the right specs to let you store and pay PS5 games.
The WD_BLACK SN850 is one of the best options out there right now. It's the only one to have got Sony's official stamp of approval, and is being sold as an officially-licensed accessory. The drive also comes with the all-important heat sink, while offering offers solid performance and durability in a neat little package.
The DualSense Controller's battery lasts quite a long while as it is, but it's always good to have a way to charge up another one to have for backup, just in case. The DualSense Charging Station lets you charge up to two DualSense wireless controllers at the same time, all without having to keep them connected to the PlayStation 5.
This helps you free up USB ports from the PS5, and holds your controllers securely in one place. When you've exhausted one controller's battery, drop it into the dock, hear the click to know it's properly positioned, and then pick up the other controller for a freshly-charged controller so you can jump into your favorite game that much quicker. It's also a great option for families who need multiple controllers charged at once for multiplayer sessions.
The PlayStation 5 can be used as much more than a gaming console, and that makes the Media Remote an invaluable accessory. This diminutive streaming remote comes with built-in play and pause, fast forward, and reverse buttons as well as dedicated streaming service buttons for Netflix, Spotify, Disney+, and YouTube.
It's small, sleek, and matches your console just like the rest of Sony's PS5 accessories. Plus, you can use it to both turn on your PS5 and then navigate through menus without even having to connect a controller so you can get right down to enjoying your favorite shows, movies, or music right away.
For those who prefer to pick up a different type of headset than what Sony has to offer SteelSeries has a fantastic alternative with the Arctis 7P Wireless Gaming Headset for PlayStation. Designed for PS5, this headset is also compatible with PS4, Switch, PC, and Android.
SteelSeries has packed in lossless 2.4 GHz wireless audio that provides low-latency audio while gaming. The headset also features a Discord-certified ClearCast bidirectional microphone for crystal clear communication, as well as a 24-hour battery life that will keep you going through multiple gaming sessions.
Plus, with an attractive form factor, this pair of headphones looks nice next to the PlayStation 5.
Check out our full SteelSeries Arctis 7P wireless review.
You can't play PS5 games from an external hard drive right now, but you can still transfer them to an external drive to free up space on your console — it's faster than downloading and reinstalling them from scratch.
The best PS5 external hard drive we've tested is the Samsung Portable SSD T5, because of just how fast the thing is. Copying Returnal to the drive only took seven minutes. It works great for PS4 games too, and we were able to load up Mass Effect: Andromeda from the drive in just 35 seconds, which is four seconds faster than the PS5's own internal SSD.
If you're looking for an easy way to experience a high-end VR experience, and have a PS5 at your disposal, then look no further than the PSVR 2. This headset is a monumental improvement over the original, with a more advanced headset and controls that aren't glorified glowsticks.
It's less a sequel and more like a brand new system in itself. In it you have a 4K OLED display, 90-120Hz refresh rate, a 100-degree field of view, eye tracking, traditional head and hand tracking (through the controllers), 3D audio and the Dualsense controller's adaptive triggers.
At $549 the PSVR 2 is far from an impulse purchase, but if your're eager to try a premium VR experience without the expense of a whole new gaming system, then it's well worth checking out.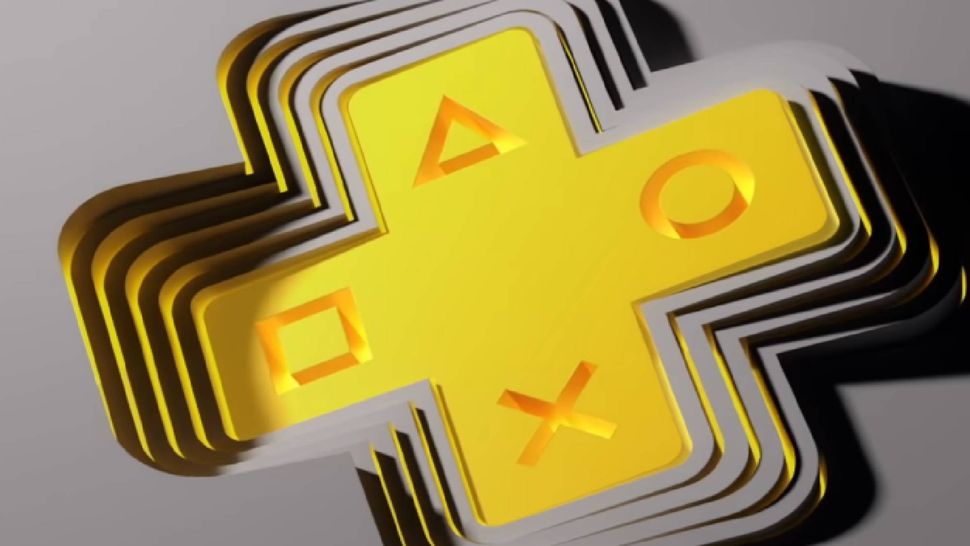 If you want to get the most out of your PS5, and its games, you should consider subscribing to PS Plus. It's going through some changes in the near future, with Sony doing its best to compete with Xbox Game Pass.
Three tiers of subscription are coming, the cheapest of which is PlayStation Plus Essential. This $10 a month, or $60 a year plan is essentially the same as PS Plus right now. That means you get the same benefits, including online play, cloud saves, two new downloadable games per month, and discounts at the PlayStation Store.
The Extra tier costs $15 a month, or $100 a year, and lets you download up to 400 PS4 and PS5 games to play at your leisure, plus all the perks of the Essential tier. The final tier is Premium, costing $18 a month of $120 a year. This has everything the other two tiers offer, with the added ability to download or stream PS1, PS2, and PSP games. PS3 games will also be available, but only to stream.
How to choose the best PS5 accessories for you
Now the PS5 is over two years into its lifecycle, there are a lot more accessories to choose from. The console may come with everything you need out of the box, but there are plenty of ways to improve your experience. Least of all an additional DualSense controller and charging platform to enjoy a gaming session with friends.
If you need a way to experience what the PlayStation 5 has to offer in terms of audio, you can opt for products like the Pulse 3D Wireless Headset, which has a variety of uses. But third party options, like the SteelSeries Arctis 7P might be more up your street.
The biggest recommendation for anyone looking to purchase any PS5 accessories at the moment is the WD_BLACK SN850 NVMe SSD. Already one of the best PS5-conmpatible SSDs, this one now has official Sony approval and branding — making it perfect for expanding your console's storage.
It's also worth noting that the PS5 works with most major PS4 accessories, such as the DualShock 4 controller and a variety of headsets including the Turtle Beach Recon 70, specialty controllers and storage drives. Just note that PS4 controllers only work with PS4 games on PS5.
The PSVR 2 is also here, and will set you back a cool $549. It's pricey, but as we noted in our PSVR 2 review, it's a way of accessing high-end VR without all the usual fuss that comes with gaming PCs and compatible headsets. It's also a massive improvement over the original PSVR, with a brand new controller system, a gorgeous 4K display, eye-tracking and more.