The best movies on Amazon Prime Video give you the grand cinematic experience right in the comfort of your own home. Why deal with a crowd or expensive snacks from the concession stand when a subscription to Amazon Prime comes with access to one of the best streaming services?
Not only does an annual Prime subscription give you free two-day shipping, but you also get unlimited streaming of both licensed and original movies. That includes classic blockbusters and newer hits, as well as a bunch of hidden Prime Video features you may have missed. The next big Prime Video movies may be in theaters first, though.
With thousands of titles at your fingertips, though, finding the best movies on Amazon Prime Video doesn't need to involve hours of scrolling. Our recommendations range from quirky comedies to chilling horror movies to serious dramas.
We've also got tips for mastering Amazon's most popular streaming device, so check out our guide for how to use the Fire Stick. And, if you're heading abroad, you'll need an Amazon Prime VPN to access everything you pay for.
Best movies on Amazon Prime Video right now
Sorry to Bother You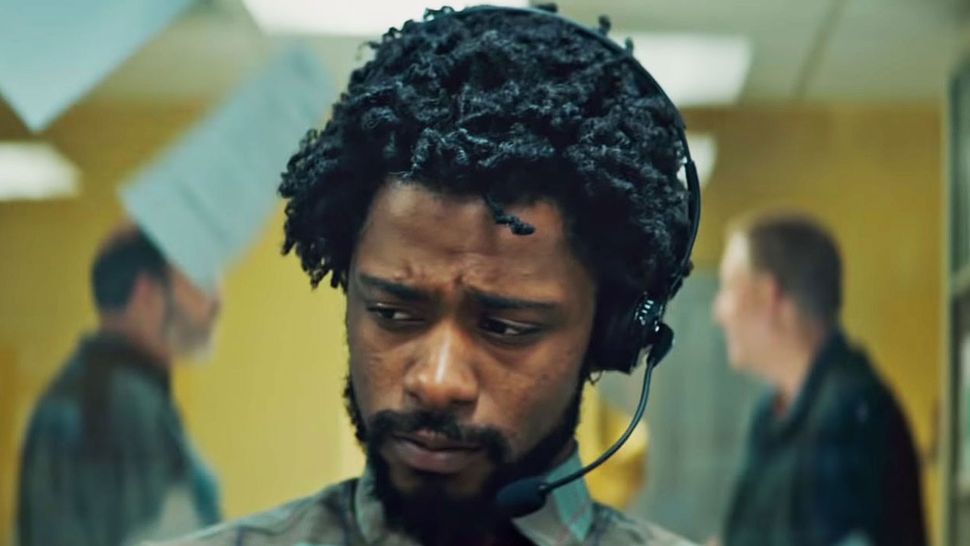 Boots Riley's directorial debut blends sharp cultural critique with the surreal. LaKeith Stanfield is Cassius, a struggling telemarketer who stumbles upon a bizarre key to corporate success: a "white" voice. As he ascends the corporate ladder, Cassius confronts the ethical dilemmas associated with his newfound power. It's funny, brash, unapologetic, and thought-provoking. It's also unlike so many other movies you've seen before. You're bound to come out of the experience with more questions than answers, but that's exactly why this flick shouldn't be missed. - BV
Inglourious Basterds
Quentin Tarantino's reimagining of WWII is a gritty, blood-soaked adventure that's equal parts morbid and hopeful. The film follows Brad Pitt and his horrific fake Italian accent as the charismatic leader of a fearless band of Nazi-hunters and Mélanie Laurent as a Jewish cinema owner with a vendetta. However, it's Christoph Waltz's Oscar-winning portrayal of a chillingly charismatic Nazi colonel that steals the show. This flick is classic Tarantino through and through, but if we're watching Nazis get what they deserve, you already know it's going to be a good time.
Top Gun: Maverick
I didn't know I felt the need for speed again, but Top Gun: Maverick made me realize what I'd been missing. Before release, Maverick felt like a sequel nobody asked for, but it proved to be a blast, the kind of old-school, crowd-pleasing action film that is missing among the wave of CGI-heavy superhero flicks.
Tom Cruise puts every last ounce of his daredevil personality into this sequel. Pete "Maverick" Mitchell is an ace test pilot who still likes to make trouble for his superiors. His former rival, Admiral Tom "Iceman" Kazansky (Val Kilmer) assigns him to train an elite group of Top Gun grads to carry out a dangerous mission. The group includes Bradley "Rooster" Bradshaw (Miles Teller), who happens to be the son of Maverick's late friend Goose. - KW
Nope
One of the best movies of 2022, Nope is best served cold — as in to audiences with little to no understanding of what they're about to see. Emerald / "Em" (Keke Palmer) and Otis Jr. / "OJ" (Daniel Kaluuya) run Haywood Hollywood Horses, a stunt-horse program that helps provide safe talent for movies and shows. And that might not sound scary, but something is very wrong at the Haywood Ranch.
Gorgeously shot, like all Jordan Peele movies are, Nope is an adventure that will have you asking questions all the way through. It may answer more (or fewer) of those questions than you'd like, but Nope delivers thrills and excitement, with more than a few laughs to spare. All while making you think about how we chase adrenaline and spectacle. - HC
My Policeman
Don't worry, darling – Harry Styles isn't done making movies yet. His last film may have circled down the drain due to non-stop gossip (and poor reviews), but the former One Direction band member is still heading toward a film career.
In My Policeman, he stars as a gay cop in 1950s Brighton. Tom Burgess is in the closet, though, married to teacher Marion (Emma Corrin, aka Princess Diana from The Crown). He has a secret affair with museum curator Patrick (David Dawson). Years later, the older version of Tom (Linus Roache) has a reunion with older Patrick (Ruper Everett) that is both unexpected and painful. - KW
Catherine Called Birdy
This passion project written and directed by Lena Dunham is an adaptation of Karen Cushman's 1994 Newbery Medal-winning children's book. Set in the 13th century, the medieval coming-of-age story follows Lady Catherine aka Birdy (Game of Thrones alum Bella Ramsey) as the sassy, smart daughter of financially-downturned nobles.
Her father Lord Rollo (Andrew Scott) wants to sell her off to a wealthy husband, but the rebellious Birdy finds a way to evade almost all the suitors. Unfortunately, she's betrothed to a rich man she calls Shaggy Beard (Paul Kaye) and she'll have to resort to desperate measures to get out of the marriage. - KW
Thirteen Lives
Hollywood loves making melodramatic movies that rip from the headlines about real-life perilous events. Tom Hanks has starred in several of them (see: Sully, Captain Phillips). He is surprisingly not involved in Thirteen Lives, though it's directed by frequent collaborator Ron Howard.
The survival flick chronicles the 2018 Tham Luang cave rescue of a local junior football team and their coach, who were trapped by a heavy rainfall for 18 days. Their plight gained worldwide interest and drew international rescue teams. Viggo Mortenson stars as Richard Stanton and Colin Farrell is John Volanten, the divers who found them. They must race around the clock to extract the teens from the cave before the next monsoon hits. - KW
Don't Make Me Go
Six years after #StarringJohnCho went viral on social media, there is still a decided lack of movies and shows starring the insanely charismatic actor. Cho really deserves more headlining opportunities (the short-lived Cowboy Bebop series hardly counts), so it's great to see him headlining this heartwarming road trip flick.
Max is a single dad who is diagnosed with a terminal illness. In an attempt to bond with his teen daughter Wally (Mia Isaac), he proposes a cross-country journey. Wally, who doesn't know his secret, reluctantly agrees after being promised driving lessons. They head to New Orleans for Max's college reunion, where he hopes to encounter Wally's long-absent mother. - KW
No Time to Die
Daniel Craig's last ride as James Bond flips the character on its head. No longer 007, Bond's brought out of retirement to go on a rescue mission. He's recruited by CIA agent Felix Leiter (Jeffrey Wright) to retrieve kidnapped MI6 scientist Valdo Obruchev and his top-secret weapon project Project Heracles. Along the way, he meets Nomi (Lashana Lynch), who's taken his iconic code-number. Together, they infiltrate the headquarters of the nefarious Safin (Rami Malek), a terrorist who seeks to unleash Heracles into the world.
A Quiet Place Part II
Now that the streets of the country are no longer a series of socially-distanced quiet places themselves, the eerie calm of A Quiet Lace 2 seems like an actual escape. And so we're excited to get scared silly as Emily (Emily Blunt) and her children Regan (Millicent Simmonds) and Marcus (Noah Jupe) continue to walk the dangerous tightrope of life when every loud step could attract a mutated danger. Cillian Murphy and Djimon Hounsou join the cast as fellow survivors.
All the Old Knives
Chris Pine and Thandiwe Newton star in this tense thriller as spies and ex-lovers who play a smoldering cat-and-mouse game over dinner — shades of Mr. and Mrs. Smith. Henry has been tasked by his CIA boss (Lawrence Fishburne) to look into an old case: a plane hijacking that ended with the deaths of everyone on board, including the terrorists. The disaster still haunts the CIA to this day, especially since they suspect a mole might've leaked info to the terrorist — and Celia is a prime suspect. Henry must wine and dine her to dig for the truth, but as the meal progresses, it begins to feel like one of them might not make it to dessert.
I Want You Back
Breaking up is hard to do, which is why Peter (Charlie Day) and Emma (Jenny Slate) are scheming to get their partners back. After meeting randomly in their office building, they bond over the fact that both were unexpectedly dumped.
Misery loves company, so when they see their exes Anne (Gina Rodriguez) and Noah (Scott Eastwood) have moved on with new people, they hatch a desperate plot to torpedo the new romances. Emma offers to seduce Logan, Anne's new boyfriend, while Peter attempts to befriend Noah and discourage him from pursuing Ginny (Clark Backo). What could go wrong? Everything!
Book of Love
Ahead of Valentine's Day, Prime Video unveils this light, gentle rom-com about uptight English writer Henry (Sam Claflin) whose novel is a massive failure everywhere but Mexico. When he's invited to take a promotional tour through the country, he meets the book's translator, Maria (Verónica Echegui), who will be traveling with him.
Soon, Henry discovers why his book is such a success in Mexico — Maria has rewritten it as an erotic novel. He's furious, but also finds himself very attracted to her. You can probably guess how this story ends.
The Tender Bar
Ben Affleck is in front of the camera and George Clooney is behind it for this adaptation of Pulitzer Prize-winning journalist J. R. Moehringer's memoir, which recounts his childhood in Long Island. The fatherless young J.R. (Daniel Ranieri, then Tye Sheridan) grows up sitting at the bar tended by his Uncle Charlie (Affleck). His financially-strapped mother (Lily Rabe) has big aspirations for him, and as J.R. struggles to achieve them, he returns to the bar again and again to receive Charlie's support and advice.
As a director, Clooney has delivered a string of unmemorable films (The Midnight Sky, anyone? Suburbicon?), and The Tender Bar doesn't exactly break the streak. But if you're in the mood for a heartwarming, sweet story anchored by a terrific performance from Affleck, then this is your ticket.
Being the Ricardos
There's nothing Aaron Sorkin loves more than going behind the scenes of a television show. He did it with Sports Night, then again with the indulgent Studio 60 on the Sunset Strip and most recently (and perhaps most egregiously) with The Newsroom. He's back at it again in this movie about the stars of I Love Lucy. For the youths, that was a sitcom that aired on CBS in the 1950s.
Nicole Kidman makes yet another transformation into the flame-haired Lucille Ball, while Javier Bardem plays her husband and creative partner Desi Arnaz. Several personal crises coalesce during one week of production, threatening to derail the show and the couple's careers.
The Electrical Life of Louis Wain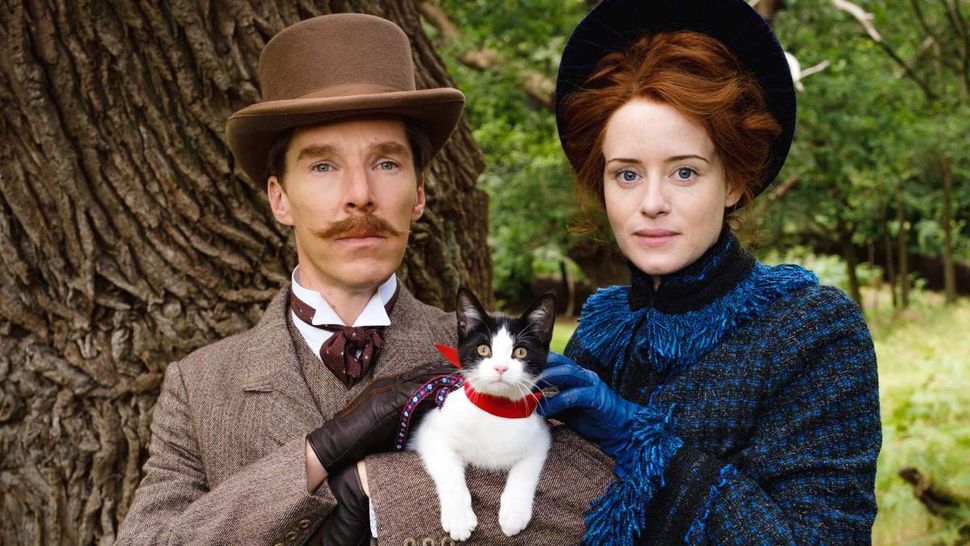 Benedict Cumberbatch is already getting awards season notice for The Power of the Dog, but that's the only movie he's in this fall. In this biopic, Cumberbatch stars as the eccentric artist Louis Wain, whose trippy, anthropomorphised paintings of cats helped transform the public perception of felines. His work is widely credited as starting the widespread adoption of cats as pets.
The movie follows Wain from the late 1800s to the 1930s, as he seeks to unlock the "electrical" mysteries of the world. His ruminations lead his art to become more stylized and psychedelic, but also give him more insight into the love he shares with wife Emily (Claire Foy). Watch now
Annette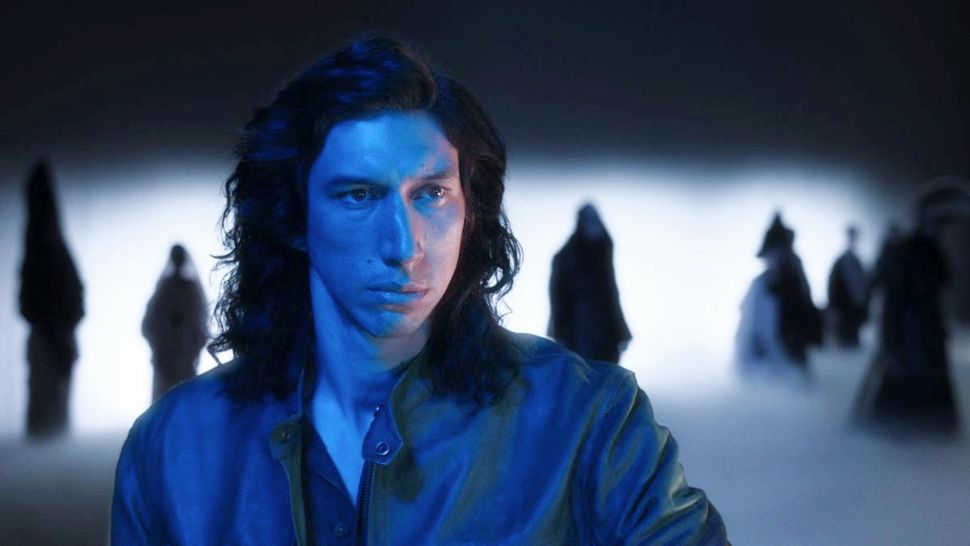 Adam Driver's oeuvre can best be summed up as "extremely eclectic," and this trippy dramedy falls right in. He plays a stand-up comedian named Henry McHenry (really) who falls in love with a world-renowned opera singer, Ann (Marion Cotillard). The passionate and glamorous couple soon have a daughter, Annette — portrayed by a wooden marionette puppet (yes, really). But as Ann travels the world singing, Henry's career begins to suffer and their marriage unravels. After a tragedy, Annette develops a mysterious ability that stuns her father and the world.
Without Remorse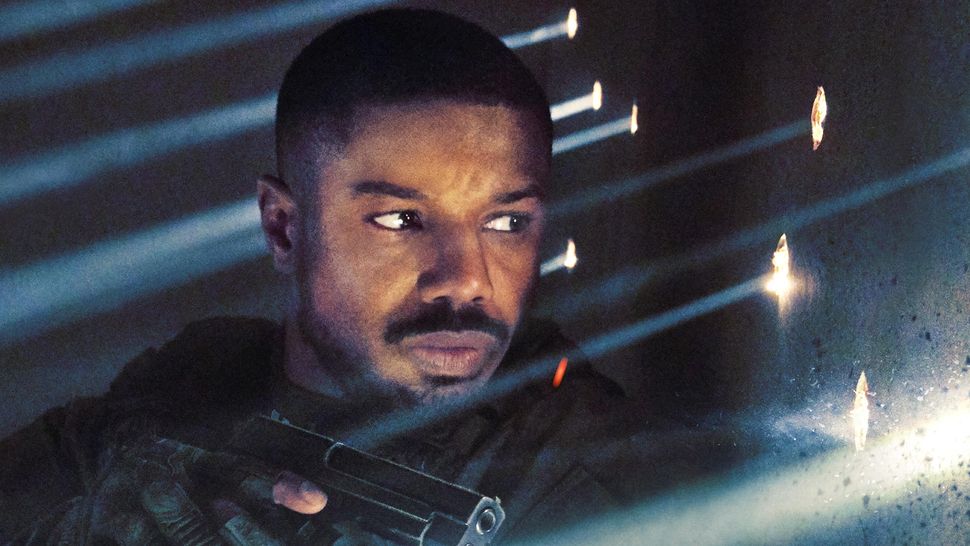 This feature-film spinoff from the Jack Ryan franchise tells the origin story of John Clark (Michael B. Jordan), a fan-favorite character in Tom Clancy's books. Before he's John Clark, he's John Kelly in the movie, which starts with the Navy SEAL successfully leading a top-secret op against former Russian soldiers. In retaliation, the group murders his pregnant wife and Kelly vows to avenge her. Kelly teams up with a fellow SEAL (Jodie Turner-Smith) and a shadowy CIA agent (Jamie Bell), but their mission ends up exposing a vast international conspiracy that threatens to trigger war between the U.S. and Russia. Kelly finds himself torn between personal honor and loyalty to his country as he and his allies try to avert disaster and reveal the powerful figures behind the conspiracy.
Coming 2 America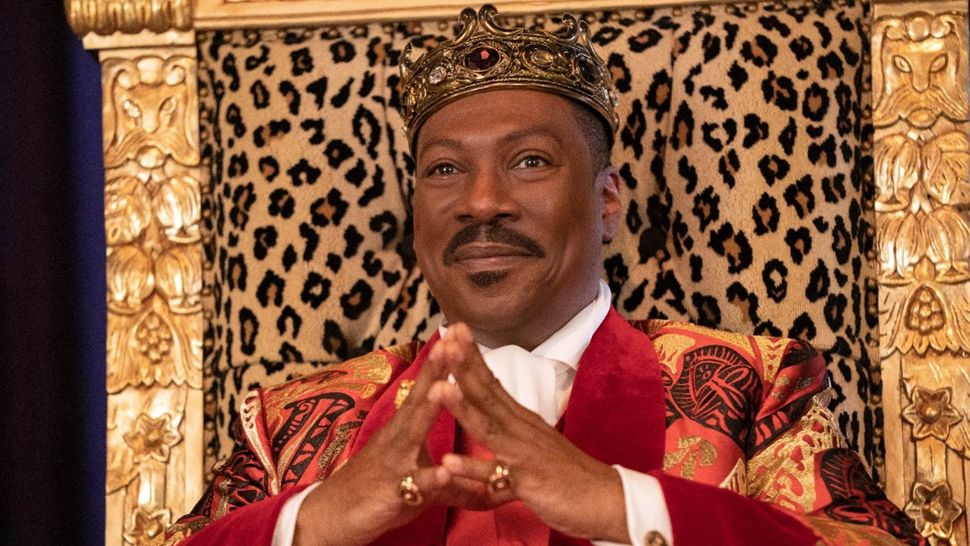 Did we really need yet another sequel of a long-past movie? Probably not, but in these (still) pandemic times, I'm happy to see Eddie Murphy's old gem unearthed and given a new shine. There's some head-scratching retconning in Coming 2 America, but just wave it away. Murphy's Prince Akeem, now king of Zamunda, returns to Queens to find his long-lost son Lavelle (Jermaine Fowler) because his country's sexist policies won't let any of his daughters inherit the throne. Lavelle and his mom (Leslie Jones) become the new fish out of water, as they travel to Zamunda for a very awkward family reunion.
Sound of Metal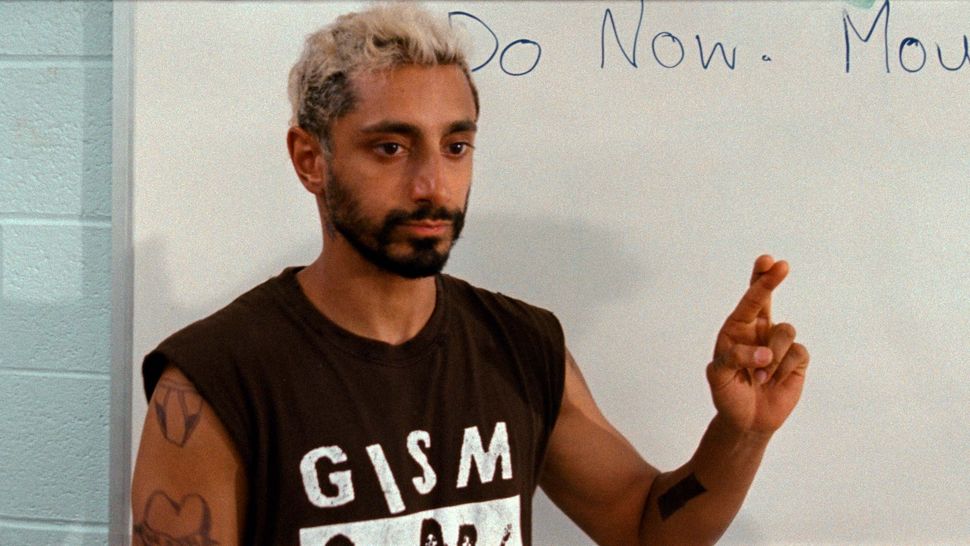 This powerful, affecting drama follows the journey of Ruben (Riz Ahmed), a metal drummer who begins to lose his hearing. It's a devastating development, because his entire identity is wrapped up in playing and listening to music. When he spirals into addiction, his girlfriend Lou (Olivia Cooke) checks him into a rehab center for the deaf, where he grapples with his new normal. Ahmed delivers a stunning performance in one of the best movies on Amazon Prime.
Love and Friendship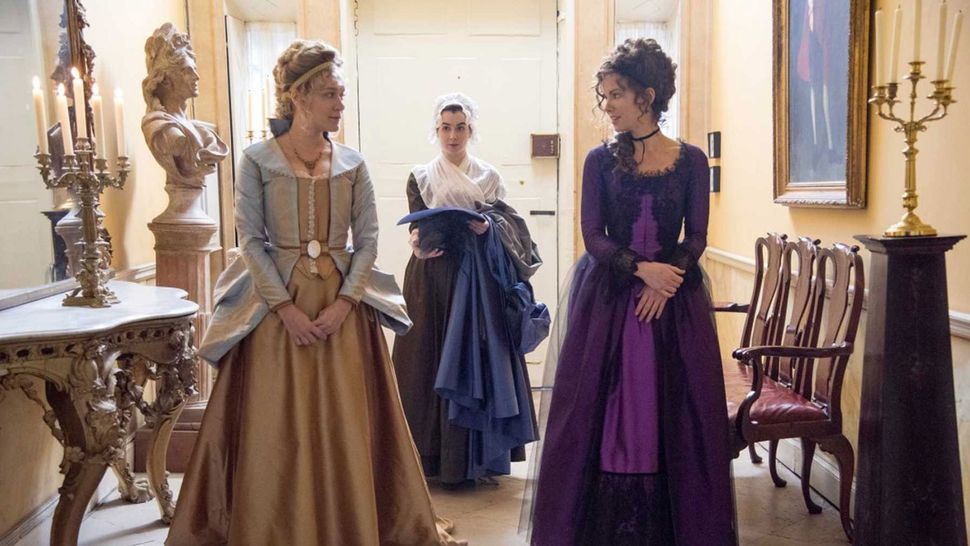 Kate Beckinsale is at her most charming in this fizzy, crackling adaptation of Jane Austen's novel Lady Susan. The recently widowed lady uses those charms (and other, more wicked tactics) in a scheme to ensnare a rich new husband. Her plan is complicated by the fact that she's having an affair with a married man. It's a blast watching Beckinsale ratchet up her powers of flirtation as she pursues a clueless suitor. And Chloe Sevigny is perfect as Lady Susan's droll American friend.
Borat Subsequent Moviefilm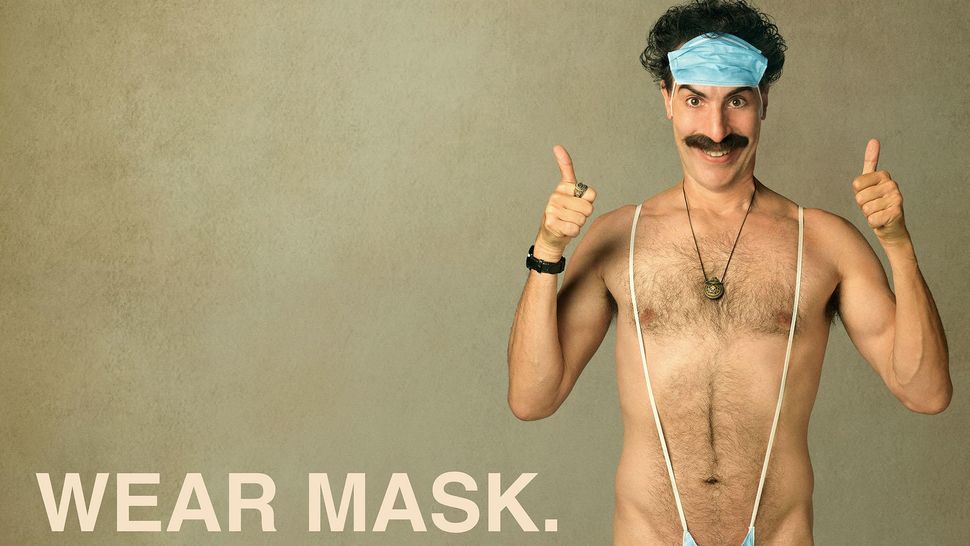 Sacha Baron Cohen is back as his most (in)famous character — journalist Borat Sagdiyev of Kazakhstan. He's returning to America, right in the middle of the COVID-19 pandemic, to get close to President Donald Trump. Chaos, of course, ensues. This time, he's joined by daughter Tutar (Maria Bakalova), who he's offering as a bride to Vice President Mike Pence, then later to Rudy Giuliani. A scene involving the latter has sparked a ton of online chatter.
The Big Sick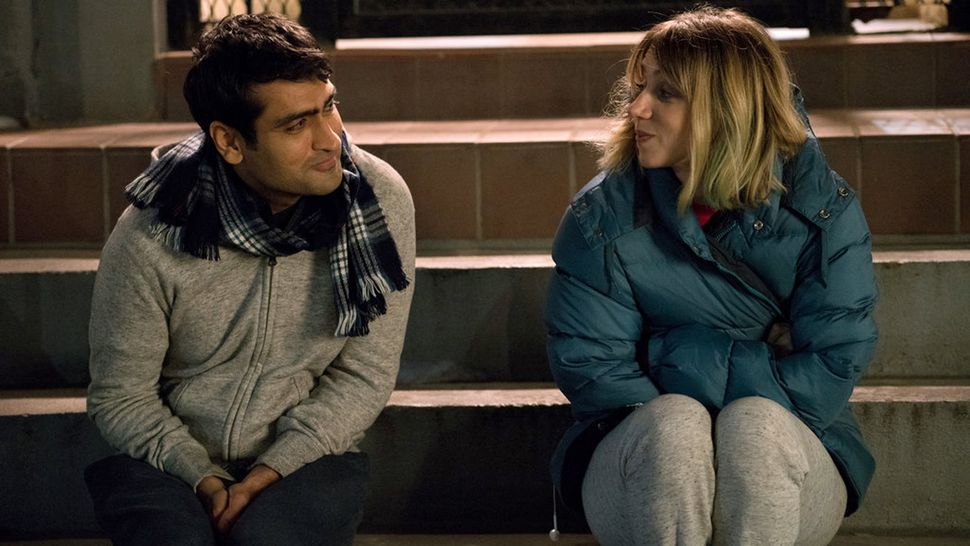 This delightful and nuanced romantic comedy is based on the real-life courtship of comedian Kumail Nanjiani and wife Emily V. Gordon. Nanjiani plays a version of himself, while Zoe Kazan takes on Emily's role. Their budding relationship is halted first by Kumail's expectation of an arranged marriage with a Pakistani woman of his parents' choice, then by Emily falling extremely ill. Kumail wants to win her back, but to do that, he first has to win over her parents (Ray Romano and Holly Hunter). We may know how it ends, but the journey to get there is worth watching.
The Handmaiden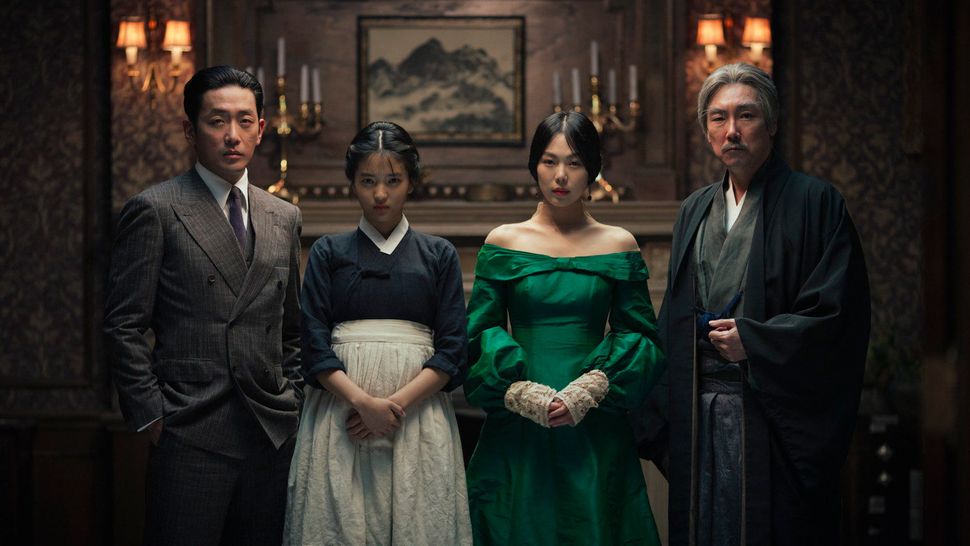 One of 2016's darkest, sexiest, most intense films, The Handmaiden tells the story of the devious Sook-hee (Kim Tae-ri) and the enterprising Count Fujiwara (Ha Jung-woo) during the Japanese occupation of Korea. Fujiwara is a con artist who plans to milk a wealthy Japanese heiress for all that she's worth, while Sook-hee is a pickpocket whom he contracts to pose as, you guessed it, the heiress's handmaiden. But as Sook-hee grows closer and closer to the heiress, alliances shift and double-crosses become inevitable. The film doesn't pull any punches on violence or eroticism, but it doesn't shy away from a gripping story or complex characters, either.
Suspiria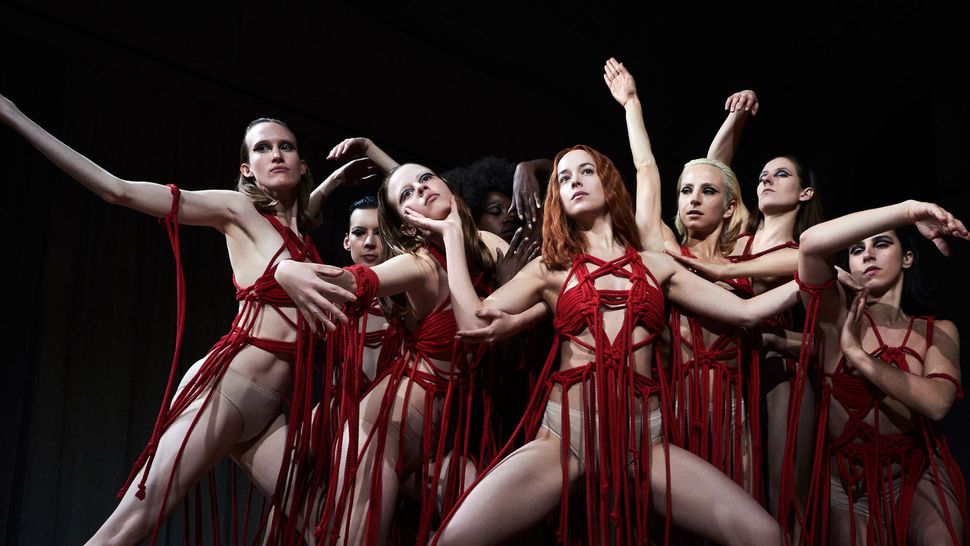 A highly anticipated remake of a classic 1977 Italian horror film, Suspiria stars Dakota Johnson as a young woman who joins a German dance company, only to find out that the whole operation is run by witches. (Don't you just hate it when that happens?) Seeing the supernatural drama unfold is one reason to watch this film; Tilda Swinton represents three others. In Suspiria, you get a triple-dose of Swinton: as a choreographer, a (male) therapist and one more role that might be a bit of a spoiler — but it's worth the buildup. Suspiria is one of those films that people tend to either love or hate, depending on their tolerance for weird gore and an outlandish tone. But it's better to get something unique than something that plays it safe. Watch now