11 Tips for Efficient Social Networking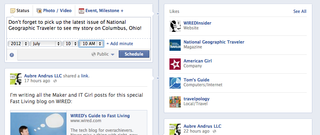 Become an Efficiency Expert
As a self-proclaimed social media junkie, you're on Tumblr, Twitter, Instagram, Facebook, Foursquare, Pinterest, and more. That's cool, but it's also exhausting. And it's easy to let one social media stream become barren when you're busy filling up your other feeds with interesting photos, links, or random thoughts. Here are 10 tips that will quickly turn you into a social networking efficiency expert.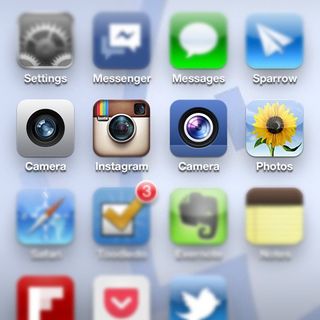 Upload All at Once
The new Facebook Camera app (iOS only) is a savior when it comes to uploading multiple photos at once. Instead of letting your favorite images collect virtual dust in your phone, post them to Facebook instantly in a multiple-photo status update – it's not the same as creating a new album and it's an exclusive feature of the Facebook Camera app. The app also comes with tagging and editing capabilities including cropping and 14 filters – a feature better left to Instagram.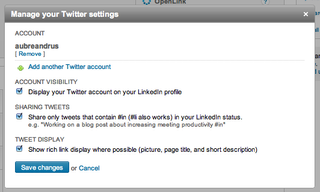 Combine Work and Fun
LinkedIn is the ultimate social network for business. And if you're mostly concerned about fun when it comes to social sites, your LinkedIn profile might go untouched for months at a time. Remedy this social media faux pas with an easy change in your settings. Go to Your Name>Settings>Profile>Manage your Twitter Settings and click "Share only tweets that contain #in (#li also works) in your LinkedIn status." Now when you tweet an interesting article or brag about the great things you're doing at work, it can appear in your LinkedIn network's feeds. And everyone will be reminded on what an expert/rockstar/guru you are.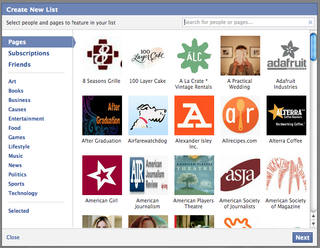 Filter the Noise
Facebook Interest Lists are just about the only way to tackle an overwhelming news feed. If you do most of your blog reading directly from the social network, dividing up your feed into categories like tech, travel, and so on can make your news consumption much more manageable. To create an Interests List, go to Interests in the left sidebar on your news feed home page. Click "More" if you don't see it. Now go to Add Interests>Create List. Select people and pages or browse Facebook's suggestions by category.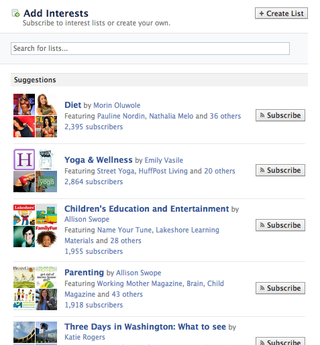 Filter the Noise, continued
Now hover over the list you created under Interests and click the Edit icon. Add it to your favorites so it's easier to find. The next time you want to add a page to a list, visit the page then hover over the settings icon. Click "Add to Interests Lists…" You don't even have to "Like" the page first. You can subscribe to other people's already-created lists such as "50 People in Tech You Should Follow on Facebook." Just go back to "Add Interests" to search other users' lists.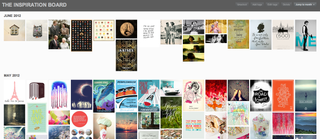 Do Some Mega Editing
For when you want to do some major reorganization or re-branding of your Tumblr blog, thank the coding Gods for this fix. It's much easier than scrolling through your dashboard. Visit Tumblr's Mega Editor and you'll be able to see every post you've made on one page divided by month. It's like an archive but you can add or edit tags and delete posts by the bunch. You can also get to it from your blog's dashboard by clicking "Mass Post Editor."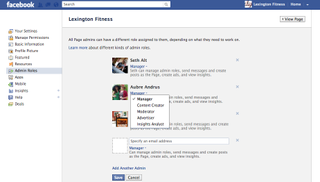 Control Your Pages
If you're a social media consultant or community manager, you'll find this new upgrade especially handy. Facebook page admins can now be granted (or restricted to) varying levels of access. For example, limit your director from being able to post on your company's page, but still give her access to the Facebook Insights she wants to see each month. To change the settings, go to Admin Panel>Edit Page>Admin Roles. Choose from Manager, Content Creator, Moderator, Advertiser, and Insights Analyst.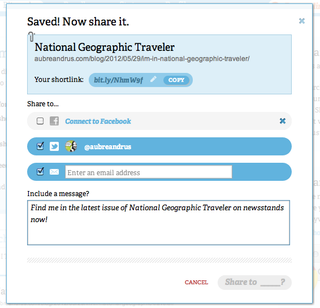 Shorten and Share at the Same Time
The new bit.ly redesign was met with hatred, but it's got some good things going for it. Go to "Paste a link here…" then add a note – this is the copy that will be used when you share it over Facebook, Twitter, or email in the next step. Click "Save and share…" then blast out your shortened link to Twitter and Facebook at the same time. You can also create public or private "bundles" of shortened links. This would be a good use for shortened links you share more than once or for an archive of your favorite links organized by category.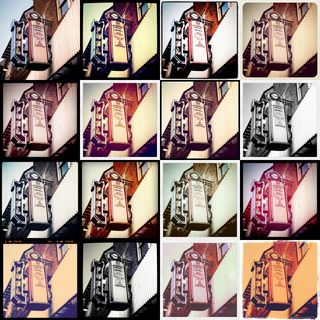 Use Instagram as Your Photography Hub
We've already covered 13 tips and Tricks for Instagram Power Users and those tips and tricks are exactly why we believe Instagram should be your photography hub. Here's how your phone-ography process should work. Take a picture with your phone's camera, then upload to Diptic and choose a layout. Export the image directly to Instagram through Diptic, then apply your favorite filter. Publish to your Instagram feed and to Twitter, Facebook, Flickr, Tumblr, or Foursquare at the same time under Sharing>configure.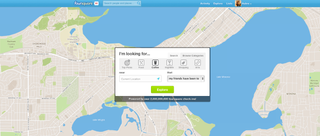 Use Foursquare for More
Ditch the Yelp app and stick to the app you use most when walking around town: Foursquare. Hit the "Explore" icon on your Foursquare app (or on the Foursquare website) to search for categories like food, coffee, nightlife, shops, arts and entertainment, outdoors or even Foursquare specials. Find recommended or trending venues within a certain mile radius from where you stand. On the website you can choose to search only places that you have never been to, places that you have been to, or places that your friends have been to.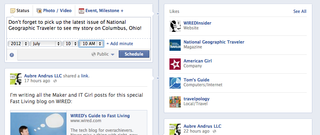 Post in Advance Directly from Facebook
Again, here's a huge step for those who manage a Facebook page. We can now schedule posts in advance directly from Facebook! Goodbye social media dashboards, and hello to scheduling messages for the whole month in one sitting! The small clock icon that appears in the status update box allows you to post on your timeline or your page's timeline in the future (down to the minute) or even in the past. Add pictures, tags, and locations and your followers won't even know the difference.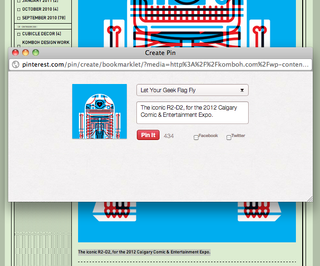 Pin Faster
Pinterest is an addiction that we've covered before (see Everything You Wanted to Know About Pinterest) and as are all addictions, it can be time consuming. You. Just. Can't. Stop. Pinning. Keep pinning at warp speed by highlighting text before you click the "Pin it" bookmark button on your browser. The highlighted text will now appear in your pin. So you can pin with no thought or time spent on describing each individual one. No one likes doing that anyway.