Testing noise-cancelling headphones is a fun job. The only thing more fun is collaborating with my audio editor to determine which models make our best noise-cancelling headphones list.
I've reviewed some outstanding noise-cancelling headphone options over the years, like the long-running Bose 700, and the Sony WF-1000XM5 flagship that launched in May 2022. But I've also gotten my hands on underrated gems that deserve as much recognition as Bose and Sony's flagship offerings. I'm talking about headphones with great active noise cancellation, lengthy battery life, and plenty of features to customize key performance areas (e.g., ambient listening mode, connectivity, voice activation).
Although not as popular as some of the behemoth noise-cancelling brands I get to see, all the models listed here give many of the best wireless headphones a run for their money with superb sound and over-ear design. I've tested them all, and I feel it's my responsibility to share their greatness with those seeking a solid noise-canceller for an attainable price. Without further ado, here's my pick of 5 of the most underrated noise-cancelling headphones I've tested.
Best ANC headphone overall
1. Sennheiser Momentum 4 Wireless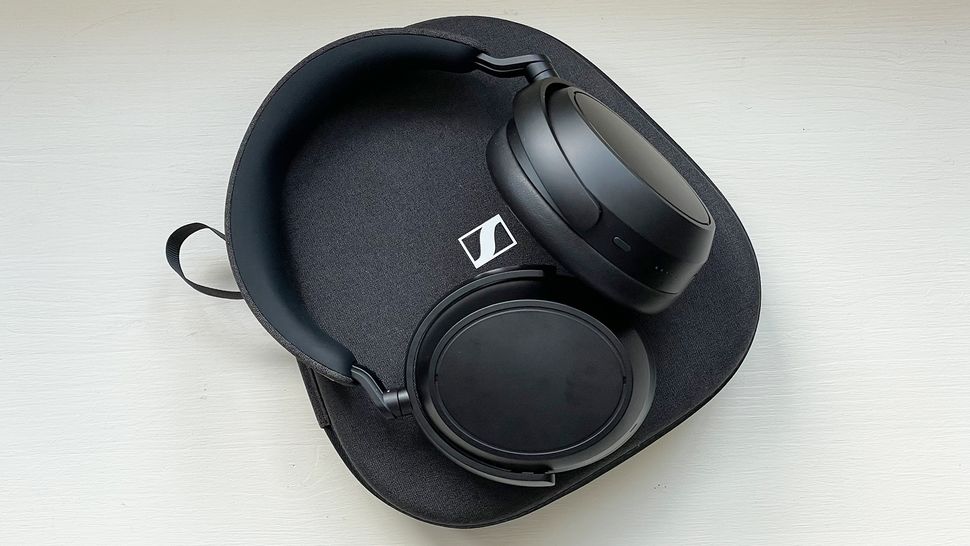 Consumers and critics appear to have slept on the fourth-gen Momentum 4 Wireless. Despite a recent price increase to $379 / £309 / AU$579, Sennheiser's Momentum flagship noise-cancelling headphones are great value and deliver rivaling ANC and call quality, while boasting some of the most innovative sound features in the category. You can wear them in loud and windy environments and still hear music fully, thanks to Sennheiser's robust noise-filtering technology.
Transparency mode is just as rewarding, granting up to 20 levels of adjustable ambient sound, just like the Sony WH-1000XM5. These listening modes also blend well with Sennheiser's adaptive sound features, Sound Check and Sound Zones, which tailor audio to your hearing and tweak the EQ automatically based on your surroundings.
Battery life runs up to 60 hours with ANC, which is nearly double the playtime of Sony's headphones. Steady connectivity, strong voice assistance, and a sharp-looking design complete this stunner.
Best ANC headphone with luxe design
2. Bowers & Wilkins PX7 S2
Bowers & Wilkins' flagship PX8 luxury headphones might be considered the brand's best cans overall, but the PX7 S2 are the better value at $399. They're similarly priced to the more popular Sony WH-1000XM5, and significantly cheaper than the luxury $549 price tag of the AirPods Max. B&W's sleek, premium aesthetic remains intact, highlighted by the aluminum deco plates with a semi-matte finish and luxury memory foam earcups.
They sound even better than they look. Pressing play on music tracks greets you with a balanced, engrossing, and confident sound that can be customized (if you must) via the companion app's bass and treble adjustments. I strongly recommend leaving these alone, though, to get the best detail retrieval these headphones have to offer. Additionally, aptX Adaptive and aptX HD support is onboard to help get the most from your Bluetooth connection and the highest-quality audio.
Noise cancellation is effective for outdoor use and notably doesn't alter the sonic characteristics of the overall presentation. The 30 hours of playback and dependable voice assistance support are worth mentioning as well.
Best ANC headphones with strong battery life
3. Cleer Enduro ANC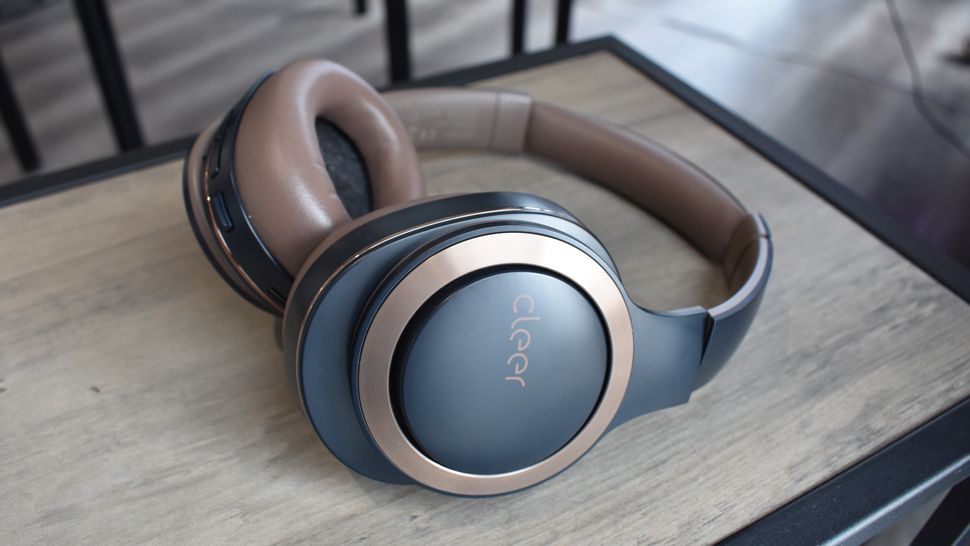 Cleer disrupted the mid-range headphone market when it launched the Cleer Enduro ANC. This sub-$150 noise-cancelling headphones can last up to 60 hours with ANC on, and are currently discounted to $129 on Amazon. The bold, customizable sound profile has deep low frequencies to bring music to life, and despite the bass-heavy soundstage, mids and treble sounds aren't diminished. You do also get an EQ to adjust frequency levels, should you prefer to tweak the sound to your tastes.
ANC blocks out a large amount of background noise and switching to Ambient Mode increases awareness to hear incidental sounds and voices clearly.
It's the wireless features that will draw you to the Enduro ANC headphones, though. With one-tap Google Fast Pair, tap-and-pair NFC, and multipoint technology to connect these headphones with two devices simultaneously, you won't find headphones with this kind of feature set for a lower price.
The best value ANC headphone
4. 1More SonoFlow
You probably know 1More for their inexpensive earbuds, like the $69 1More PistonBuds Pro that rank highly as one of the best cheap wireless earbuds. But did you know that 1More also makes quality noise-cancelling over-ear headphones, too?
The 1More SonoFlow headphones are priced at $99 / £89, and are a great pair of low-cost ANC over-ears. Although I haven't tested this model for Tom's Guide, I have reviewed them elsewhere. I liked them for their adequate ANC, lively sound, and long-lasting battery life (up to 70 hours), which is a boon at the price.
1More's 40mm dynamic driver with DLC (diamond-like-carbon) composite diaphragm and soft TPU film are a powerful combination that keeps music, movies, and video games engaging. Hi-Res Audio certification with LDAC codec support strengthens audio performance by enabling higher streaming quality on lossless music services such as Apple Music and Tidal.
Noise neutralization is fine for reducing low- and mid-frequency sounds. Most importantly, you're getting nearly triple the playtime of any Bose headphones, along with some of the fastest quick-charging technology out there that achieves up to 5 hours of use from just a 5-minute charge.
Best ANC headphones for working from home
5. Microsoft Surface Headphones 2
Microsoft's Surface Headphones 2 have possibly been overlooked by some when it comes to their sonic and noise-cancelling performance in favor of their creative capabilities. That's a bit of a shame as they capitalize on the many hallmarks that saw the original so well regarded, retaining the dynamic sound profile and innovative dial controls for volume and noise cancellation, which is highly effective in rowdy settings.
Audio is compelling and spacious, and the inclusion of aptX brings hi-res sound to compatible devices and music streaming services. Productivity is where this sequel excels, backed by useful features such as Play My Email support and stellar Microsoft 365 integration for voice dictation on Windows programs.
The higher-priced Surface Headphones 2 Plus (on sale at B&H for $265) do the same, but come with Microsoft Teams certification and a USB dongle for stronger connectivity. Whichever you choose, you'll end up with the best headphones for PC and Windows users.
More from Tom's Guide