I attack few things in life with absolute confidence. After I grill a chunk of beef, I'm still pleasantly surprised when I slice it open, and it's not a bloody, raw monstrosity. Now in my fourth decade of driving a car, you'd still think I have barely qualified for a learner's permit. I am hopeless when it comes to home repair.
Yet, despite all that, I can say that after a decade-plus of dealing with mobile devices, I can absolutely pick out the best phones from a crowd. It all comes down to knowing what to look for.
I've been working with smartphones since the first iPhone emerged from Steve Jobs' pocket in 2007, and that scope expanded to include Android phones when I joined Tom's Guide eight years ago. That's a lot of phones to pass through my hands in that time, and a lot of opportunities to figure out what specs and features really matter when it's time to shop for a new handset.
As with any purchase, selecting a smartphone has a lot to do with what you're looking for in a device. If you favor big screens, for example, the 4.7-inch iPhone SE 2022 is not going to cut it. Mobile gamers are going to want a phone that has a lot of horsepower under the hood, and social media addicts are going to want a solid front camera for snapping selfies and capturing viral TikTok moments.
But there are a trio of phone features that are critical no matter what device you're considering, whether it's a premium flagship or a more modestly priced budget handset. Here are the three main things I consider when I'm deciding which phone makes the grade.
Battery life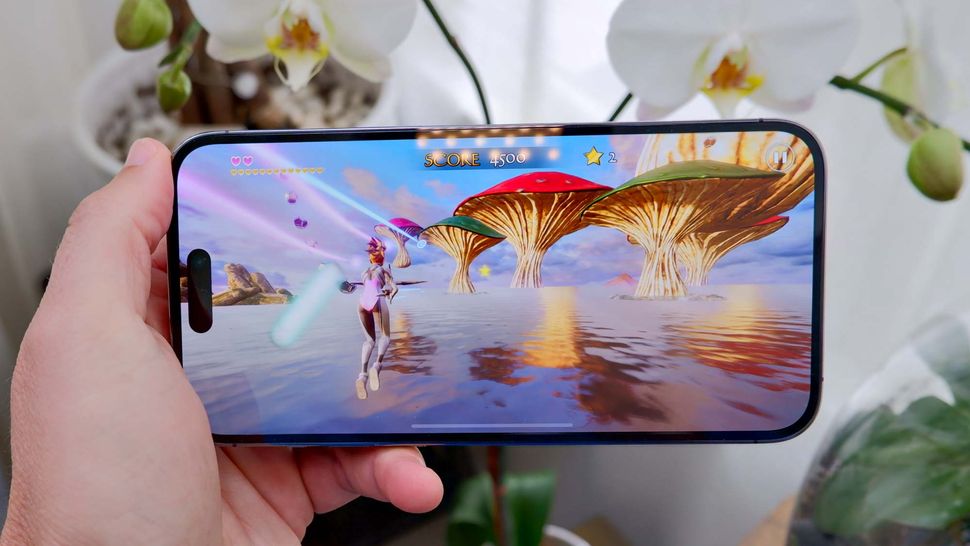 I don't care what kind of phone you're in the market for or what you ultimately want to do with your device, whether it's playing games, taking photos or just staying connected. That phone is no use to you if it doesn't last you throughout the day.
As a result, the first thing I'm looking for when I evaluate a phone is whether it lasts a long time on a charge. You want a mobile device that lets you be... well... mobile, without having to plan your day around whether or not you'll be near an electrical outlet to top off the battery.
There's some good news here — a phone's battery life doesn't really depend on how much you pay for your phone. In other words, an inexpensive budget device has as much chance as a costly flagship for lasting a while on a charge. Our best phone battery life list based on the results of our battery test is populated by phones of all price ranges.
Having a big battery gives a phone an advantage in lasting a good long while, but battery size isn't the only factor to consider. You'll also want to pay attention to the chipset a phone uses, as some are more power efficient than others.
Every phone reviewed at Tom's Guide goes through our battery test, where we take a fully charged device and have it surf the web continuously over a cellular connection. We set the display of each phone to 150 nits to ensure consistent results from device to device. And we time the results, with the average smartphone lasting a few minutes shy of 10 hours. The truly long-lasting phones can hold out for 11.5 hours or more.
Among current devices, the iPhone 14 Pro Max, iPhone 14 Plus, OnePlus 11 and all three Galaxy S23 models are some of the longer-lasting flagship phones we've tested recently. Among budget devices, the Moto G phones have a well-established reputation for all-day battery life, too.
One final consideration when assessing a phone's battery life is charging speed. All things being equal, I'd prefer a phone that charges quickly, so that I don't have to spend a lot of time topping off the battery. OnePlus devices tend to set the standard in this area, while Apple stubbornly sticks to 20W charging speeds for its iPhone. Hopefully, the rumored switch to USB-C with the upcoming iPhone 15 models picks up the pace a little bit.
Cameras
There's a school of thought among photographers that the best camera to have is the one that's closest at hand, so that you don't miss any of those spontaneous shots that can suddenly appear in front of you. For most of us, that means the best camera phones, which we've selected based on our extensive testing.
You may consider the number of rear camera lenses on a phone, since that gives you some idea of what a device is capable of capturing. Single-camera phones like the iPhone SE are increasingly rare, as most camera phones will at least have main and ultrawide lenses.
You'll also find a telephoto lens on some phones, though generally, those are restricted to more expensive models. (The $799 Galaxy S23 is one of the exceptions to that rule.) A telephoto lens isn't necessarily a must-have, as some phones — like Google's Pixel 7 — rely on AI-powered features to bolster their digital zoom capabilities.
Cheaper phones tend to offer things like macro lenses and depth sensors in what's usually a pretty transparent attempt to inflate the number of cameras included on a spec sheet. Given the lackluster output of these sensors, you can feel free to ignore them.
Similarly, megapixel ratings on camera phones can give you an idea of just how much detail a particular camera can capture, but they're not the be-all, end-all of evaluating image quality. Certainly, the 200MP main camera on the Galaxy S23 Ultra impresses and gives you greater flexibility with your photos, but you're just as likely to get a good, vivid shot from a 12MP camera.
Evaluating camera quality for phones involves software as much as it does hardware. Apple and Google are both renowned for their software photo features, and Samsung has certainly made strides to improve its own photo-processing in recent years. Even better, many of the photo features Samsung and Google include on their more expensive phones have trickled down to more reasonably priced handsets like the Pixel 6a and Galaxy A54, both of which cost less than $500.
In the end, photo face-offs are the best way to determining what a camera phone is capable of, which is why our review process involves stacking up a phone's camera against those of similarly priced devices.
Consulting different phone face-offs like our Galaxy S23 Ultra vs. iPhone 14 Prox Max comparison can let you look at how the phones handle specific photos. We also conduct face-offs centered around specific features such as our Galaxy S23 vs. iPhone 14 vs. Pixel 7 low-light photo shootout, and features like our Pixel 7 vs. Pixel 6a camera face-off can reveal how cameras compare among phones at different price ranges.
Display brightness
We can all agree to disagree about screen sizes — I prefer more compact phones myself, though I understand that a majority of smartphone shoppers are drawn to devices with ample screen real estate. But one thing that should unite people with different display tastes should be the desire to get the brightest screen possible.
A bright screen lets you see what's on the display under any conditions, even out in the blazing sun. While cranking up the brightness on a phone can drain its battery at a faster rate, if you've already centered in on a phone with good battery life like I recommended up above, that's not as big a concern for you.
For nearly every phone we review, we break out a light meter to test the phone's maximum brightness. (The exceptions would be phones not sold in the U.S.) We also take phones outside on bright, sunny days to see how viewable their screens are in direct sunlight.
Among the current entry-level models for flagships, the Galaxy S23 boasts the brightest display, though the Pixel 7 isn't that far behind. Displays with maximum brightness topping 1,000 nits tend to be limited to higher-end phones, though anything above 700 nits is more than bright enough to be seen under any condition.
Other phone factors
Certainly, when rating smartphones, I take other factors into consideration, including durability, how colorful a display is, how much software support is available and what kind of performance I can expect. On the software support front, iPhones tend to enjoy a big advantage, as most iPhones still get iOS updates five years after their release, though Samsung is getting better on this front with four years of Android updates for its flagship phones and many Galaxy A midrange models.
As for performance, raw benchmarks are certainly worth paying attention to, but to me, a bigger factor is how fast apps open on a phone and how easily I can switch between apps. That approach allows you to effectively evaluate budget models, which may not have the oomph of pricier models with more powerful chipsets but still shouldn't deliver laggy performance.
But a lot of those factors are nice-to-haves — worth considering when you're buying a phone and maybe something that would swing you to one product over another if all other things are equal. But from my perspective as a reviewer, battery life, camera quality and display brightness are the table stakes for a smartphone. Consider those factors first, and you can't really go wrong.
More from Tom's Guide