As technology improves, playing the best games on the go becomes more and more of a reality. But you don't need to get a Steam Deck or a Nintendo Switch to game on the go. All you need is a $99 accessory — the Razer Kishi V2.
Don't get me wrong, having a portable PC that you can game on is great. I'm not knocking the Steam Deck. But even on sale, the Steam Deck will set you back at least $350 for just the 64GB, which is normally $399. Why should you pay that much when you already have one of the best phones? They are more than capable of playing the best games thanks to cloud gaming services.
Especially if you're already paying for one of those services — and they can sometimes be a bargain. I pay $15 a month for Xbox Game Pass Ultimate (note: Xbox just increased the price of Game Pass Ultimate to $16.99), and it lets me play games on my Xbox, PC and even my Samsung Galaxy S22 Ultra thanks to Xbox Cloud Gaming.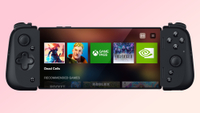 Razer Kishi V2: was $99 now $91 @ Amazon
The Razer Kishi V2 is a welcome upgrade to an already great mobile game controller. Just lock in your Android phone or iPhone (was $99 now $78) and you can make your phone a handheld gaming machine in an instant. It fits most newer phones and comes with a ton of features that makes it a great gamepad in general, including programmable macros. If you're looking to save some money, you can opt for the original Razer Kishi for just $50.
So instead of paying up for a $399 portable PC in the Steam Deck, or the significantly more expensive Asus ROG Ally, I decided to buy the Razer Kishi V2 to get my gaming fix on the go. Now when I'm chilling in bed late at night, I can just boot up Xbox Game Pass and start playing Assassin's Creed Origin. Or if I'm at a family function and I have some time to kill, I can hop into Halo: Infinite and start a round of multiplayer with ease.
Razer Kishi V2: Not just convenient — it's also really good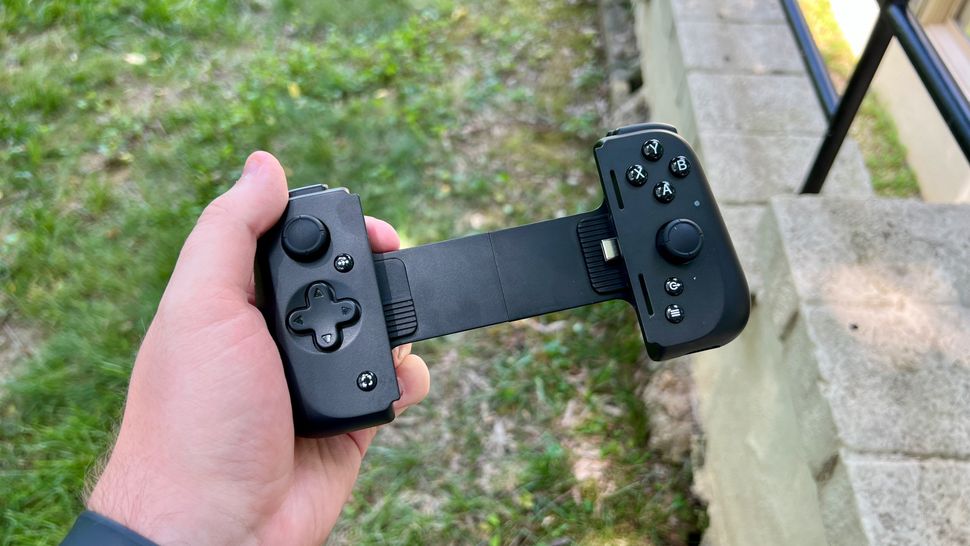 There are two different options when it comes to the Razer Kishi V2. You can get an Android version if you're like me, or for those of you with an iPhone, you can get the iPhone version that came out after the Kishi V2 initially launched.
The design in either case is simple. The front of the gamepad looks like your standard Xbox controller for the most part, but it works with PC and PlayStation games, too. There are offset thumbsticks on either side of where you lock in your phone, with a capture/share button and D-pad on the left side and the traditional X, Y, A, and B buttons on the right side with a Razer Nexus button that opens the Razer Nexus app for quick access to your available games. There are also microswitch buttons, bumpers, analog triggers, and programmable macros that can satisfy even the most hardcore gamer.
And it feels great in your hand. As someone who still has and uses their PlayStation Vita, the Kishi V2 holds up to any handheld in terms of comfort. In our Kishi V2 review, we mentioned that it's more ergonomic than the V1, though a bit small for larger hands. I had a Kishi V1 for my Samsung Galaxy S21 and I'd agree the V2 is more ergonomic, though I had no issues with it being too small in my hands.
There's a Razer Kishi for everyone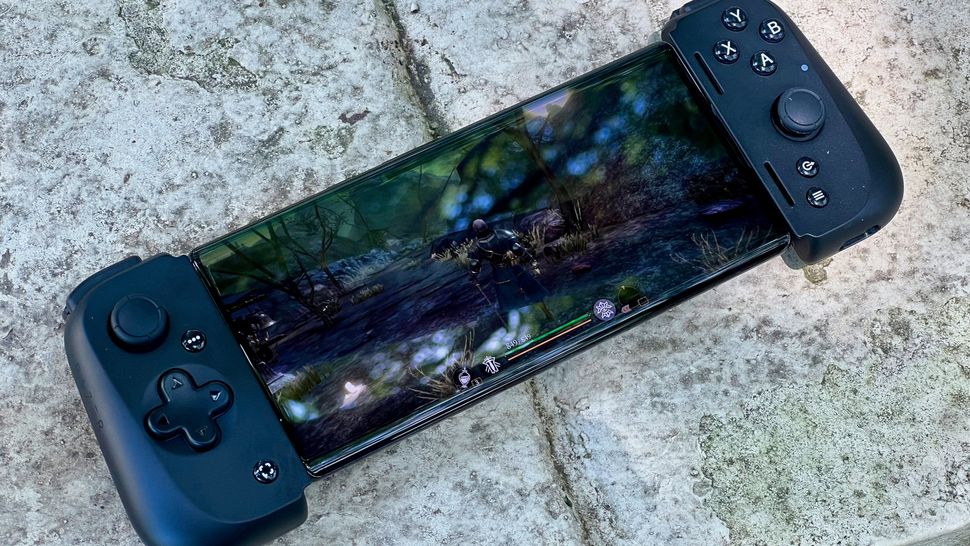 Speaking of the V1, if you want to get the original Razer Kishi, you can get still get it for about half the price of the new Kishi V2. It's not as nice and it won't fit every phone, but it works great. I personally only got the Kishi V2 because my S22 Ultra wouldn't fit in the original Kishi. So if you have an older phone and want to save some money, opting for the older Kishi still gets my seal of approval.
And if you need the ultimate cloud gaming experience, Razer has a Kishi for you. The Razer Edge 5G is a 144Hz AMOLED Andoird gaming tablet sandwiched between an exclusive Razer Kishi V2 Pro controller. This version of the Kishi even gets vibration feedback and a headphone jack. But at $399, it defeats the purpose of trying to save money and build a mobile gaming setup with your existing smartphone. I'd only opt for it if your phone can't handle cloud gaming.
The only real downside to the Kishi is that it won't always work with your phone case. However, if you do some research you can potentially find some options that work. I did some digging and found that the Spigen Thin Fit case allowed me to keep my case on while plugged into the Kishi V2. Spigen makes Thin Fit cases for a wide variety of phones, so I recommend looking at that if you get a Kishi V2. The S22 Ultra version I got is just $15.99 on Amazon, and it's money well spent.
So my advice? Go buy a Razer Kishi V2, grab your smartphone and start gaming. It's easy to just connect the Kishi V2 via your phone's charging port, and you can plug into the Kishi V2 to charge your phone as you play. I now carry it everywhere I go so I can start playing whenever I want.
More from Tom's Guide