If you were counting on an Apple spring event this spring to introduce new hardware to the company's product lineups, you had best make other plans. Apple certainly seems like it has.
It's possible Apple could still surprise us and hold a product launch at some point in May, but with all of March and most of April done and dusted with nary an invitation in sight, this looks to be one spring where it's all quiet on the Apple product front.
Don't despair if you're hoping to see new Apple hardware, though. There are almost certainly new Macs in the company's product pipeline, and when that's the case, Apple will find a time and place to show off its latest stuff. And in the case of many of the Macs we were hoping to see, that time and place is increasingly looking like June's WWDC 2023.
Here's a reminder of what we've been expecting Apple to release and whether it's still on track for a rollout at WWDC in June.
Apple's spring event history
You can be forgiven if you were expecting an Apple spring event this year. With the exception of 2020 when the Covid-19 pandemic was first flaring up, every spring from 2018 onward has seen an Apple product event. (And even in the spring of 2020, Apple unveiled the iPhone SE 2020 via press release.)
Last year's spring event saw a new iPhone SE, iPad Air and Mac Studio, among other products. In 2021, Apple focused on a new iMac and iPad Pro, along with the AirTag's debut and an Apple TV 4K update. Even in 2019, we found out about various Apple services, including a rundown of all the shows Apple was lining up for its new Apple TV Plus streaming service.
The point is, the spring event usually ushers in an eclectic mix of products. And the rumored hardware Apple was expected to show off this spring was no exception, even if it did skew heavily toward Macs.
So what happened? For starters, some of the products we were expecting to see headlining an Apple launch event debuted via press announcements in January. That included the MacBook Pro 14-inch 2023 and the new MacBook Pro 16-inch 2023 powered by M2 and M2 Max chipsets. We've also seen a Mac mini with either M2 or M2 Pro chips make its debut in 2023.
An entirely different product, the iPhone SE 4, seems to have been scrapped for the time being after rumors surfaced of a spring 2023 release. That phone was expected to introduce a new 6.1-inch design that replaced the dated look of the current SE. Now we're being told the new phone may not appear until 2025 so that it can ship with an Apple-built modem.
Apple's not in the habit of commenting on unannounced products, let alone on never-held events for those unannounced products, so we have no idea if a spring event was ever in the cards for this year. But we'd have to imagine that any plans to hold a product launch were pushed aside by Apple's attempts to get its rumored VR/AR headset ready for prime time. Reportedly, Apple wants to get that product out this year, so it's pouring resources into having a preview ready in time for the WWDC kick-off on June 5.
What else WWDC could bring
That June 5 date is significant because it could see a fair amount of hardware making its way onto the WWDC stage — including some of the products we had hoped to see at the Apple spring event that never was.
No less an authority than Bloomberg's Mark Gurman — who's got a pretty good track record when it comes to reporting on Apple moves before they happen — expects this year's WWDC to bring new Mac laptops alongside the usual Apple software previews and the much anticipated VR headset preview.
According to Gurman, several Macs are in Apple's pipeline — a 15-inch MacBook Air along with an update to the 13-inch model; an entry-level 13-inch MacBook Pro, a Mac Pro that's finally running on Mac silicon; a 24-inch iMac update; and updated MacBook Pro models. Those products are going to launch between now and early 2024, with at least some debuting during WWDC 2023.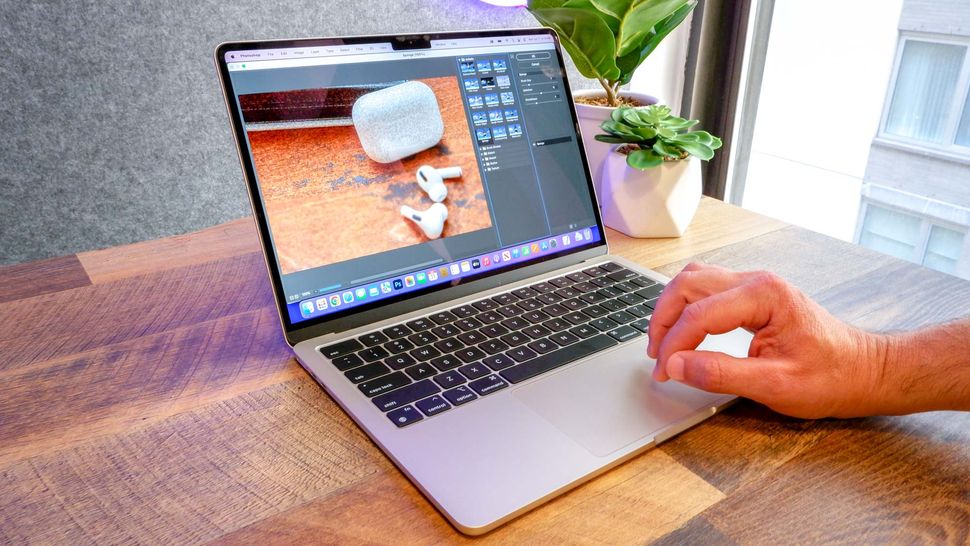 From our vantage point, there are two products we had expected to see at a spring Apple event that now look like they could debut at WWDC instead — a 15-inch MacBook Air and an M2-powered Mac Pro.
MacBook Air 15-inch: Apple's expected to offer a slightly larger version of its ultraportable laptop. And while rumors suggest this model may miss out on an M3 chip, it will likely feature an M2 or M2 Pro, instead, which is more than enough power for a device that's cheaper than the MacBook Pro but offers more screen space than the current MacBook Air.
Mac Pro M2: There's one last machine in the Mac lineup not using Apple silicon. Apple can rectify that at WWDC, an event attended by the exact audience of app makers that would eagerly applaud the announcement of this niche desktop.
Apple product outlook
It's always disappointing when rumored Apple product events don't pan out. Product events are exciting — new hardware gives everyone something to talk about and perhaps even consider purchasing. And when all that's pushed back, we're more likely to focus on the "delayed" part of delayed gratification.
But make no mistake — Apple has every incentive to roll out the products we thought we were going to see in the springtime. And those launches could be coming sooner rather than later.
More from Tom's Guide