It's almost time to watch The Chi season 6 and see the residents of Chicago's South Side reach for the stars even as crime and corruption test their relationships to the breaking point. The 16-episode season is split into two, with the first eight episodes airing in August and the second half at a later, undetermined date. Read on as we explain below how you can watch The Chi season 6 online.
The Chi season 6 streaming details
Created and executive produced by Lena Waithe, The Chi has won fans and accolades for its hopeful, recognizable, and nuanced depiction of life in Chicago's South Side.
It charts the triumphs and struggles of a wide range of characters, played by an excellent ensemble that includes series stalwart Jacob Latimore (House Party, Detroit), Yolonda Ross (American Gigolo), and Curtiss Cook (West Side Story, Manifest).
Season 6 will present a flourish of new beginnings, with the graduating Papa (Shamon Brown Jr.) finding love, musician Maisha (Genesis Denise Hale) taking her first steps to success, and Kevin (Alex R. Hibbert) finding freedom outside of the parental nest.
But the insidious influence of Douda (Cook) continues to sow discord within the community. Trig (Luke James) has seen what he's capable of, and Emmett (Latimore) will come to regret letting the corrupt politician invest in his business. He's about to find out that when you dance with the devil, you're sure to get burned.
Ready for more triumphs and tribulations in Chicago? Follow our guide below for how to watch The Chi season 6 online. Plus, scroll down for the trailer and cast list.
How to watch The Chi season 6 from anywhere
Just because Showtime isn't available everywhere doesn't mean you need to miss The Chi season 6 if you find yourself far from home. Watching along with the rest of the internet can be pretty easy. With the right VPN (virtual private network), you can stream the show from wherever you go.
Not sure which VPN is right for you? We've tested many different services and our pick for the best VPN overall is ExpressVPN. It offers superb speeds and excellent customer service.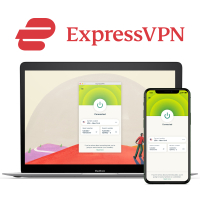 Our favorite VPN service, ExpressVPN, really shines thanks to its safety, speed and simplicity-to-use. It's also compatible with loads of devices - from iOS and Android to Roku, Apple TV and PlayStations. You'll even get an extra 3 months free if you sign up for a year, or there's a 30-day money-back guarantee if you just want to give it a try.

Using a VPN is incredibly simple.
1. Install the VPN of your choice. As we've said, ExpressVPN is our favorite.
2. Choose the location you wish to connect to in the VPN app. For instance if you're in the U.K. and want to view a U.S. service, you'd select U.S. from the list.
3. Sit back and enjoy the action. Head to Sling or your streaming service of choice and tune in.
How to watch The Chi season 6 online in the US for free
The Chi season 6 will get its on-demand premiere on Showtime.com and Paramount Plus with Showtime on Friday, August 4.
The sixth season will air in two parts, with the first eight episodes being released weekly. The other eight will be released at a later, undetermined date.
Paramount Plus with Showtime typically costs $11.99 a month and comes with a 7-day free trial. However, right now you can bag a 30-day free trial with the promo code NEWHOME.
Those with cable, or whose adding the Showtime channel to an online service like Sling TV or Fubo, can watch The Chi season 6 live a few days later, on Sunday, August 6, and every week thereafter.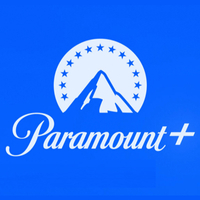 Paramount Plus with Showtime free trial
To give people a way to explore their expansive archives, Paramount Plus with Showtime offers new users a free trial. It's typically seven days but for a limited time you can get your first 30 days free with the promo code NEWHOME. That should be enough time to browse everything from classics like Cheers, to newer titles such as Star Trek: Picard and The Chi.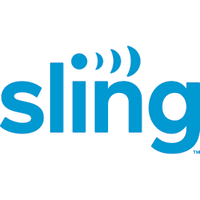 Sling TV is one of the cheaper live TV services on the market. New subscribers can get 50% off their first month. Choose the Orange or Blue package, then add on Showtime.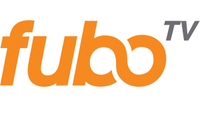 Fubo is a great alternative to a cable package. With the Pro Plan ($75 per month), you get over 160 channels, including all the local broadcast networks and top cable brands. Add on Showtime to catch brand-new episodes of The Chi season 6.
How to watch The Chi season 6 free in Canada
In Canada, The Chi is exclusive to Crave.
The Chi season 6 will premiere Friday, August 4. New subscribers can try Crave's 7-day free trial first, after which they'll pay a monthly amount dependent on the subscription plan they chose.
Basic with Ads is CA$9.99, Standard with Ads is CA$14.99, and the ad-free Premium Plan costs CA$19.99.
And, if you're away from home, then you can access your paid subscription services with the help of ExpressVPN.
How to watch The Chi season 6 in the UK
Disappointingly for UK fans, there's no release date for The Chi season 6 just yet, and there's often a delay of months before new seasons arrive in Blighty.
However, the Showtime series streams on Disney Plus in the UK, where you will currently find seasons 1-5 available to stream when you sign up for a £7.99 a month membership.
U.S. citizens away from home should consider purchasing a VPN. That way, you can watch The Chi season 6 from wherever you are in the world.
How to watch The Chi season 6 in Australia
There's been no news that Australian viewers will be able to watch The Chi season 6 anytime soon either. And as of yet, only the first three seasons have made their way to Disney Plus Australia.
But if you want to see what the House of Mouse has to offer, then a monthly membership costs AU$13.99 per month.
The Chi season 6 trailer
It's a snowy sub-zero in Chicago but Kevin, Victor, et al. are raising a warming toast to the Windy City, and to "new beginnings, and new friendships".
With Douda's history of violence now made public, we could even see the community rally together to bring him down. "What do you do when a lion prowls your village?" a pastor passionately asks at the end of the trailer. "If we don't cast that devil out of our city, he will devour us all."
The Chi season 6 cast
Most of the The Chi's main cast will return for season 6. That includes:
Jacob Latimore as Emmett Washington, the show's lead character
Alex R. Hibbert as Kevin Williams
Yolonda Ross as Jada Washington, Emmett's mother
Rolando Boyce as Darnell, Emmett's father
Shamon Brown Jr. as Stanley "Papa" Jackson, Kevin and Jake's best friend
Michael V. Epps as Jake, Kevin and Papa's best friend and Reg and Trig's younger brother
Birgundi Baker as Kiesha Williams, Kevin's older sister
Luke James as Victor "Trig" Taylor, Reg and Jake's estranged older brother
Curtiss Cook as Otis "Douda" Perry, a shady businessman and politician
Hannaha Hall as Tiffany, the mother of Emmett's child
Genesis Denise Hale as Maisha
Tai Davis as Tracy Roxboro, Jason's mother
Tyla Abercrumbie as Nina Williams, Kevin and Keisha's mother
Miriam A. Hyman as Dre, Nina's partner, a high school counselor
Jason Weaver as Rashaad "Shaad" Marshall, an old friend of Trig's
More from Tom's Guide