You can watch The Mandalorian season 3 episode 2 right now on Disney Plus, and we just did. Episode 1 saw Din Djarin and Grogu return for their latest adventures, but the events therein didn't really help us understand why Mando cares so much about getting his fellow Mandalorians to allow him back in.
The Mandalorian season 3 episode 2 release date and time
Date: Today (Wednesday, March 8)
Time: 3 a.m. ET / 12 a.m. PT / 8 a.m. GMT / 7 p.m. AEDT
While the episode mostly saw our heroes deal with space pirates, those skirmishes surrounded moments that set up Mando's first side quests of the season.
The Armorer told Din Djarin that in order to become a Mandalorian once more (a title that's been taken from him since he's taken off his helmet), he must find the Living Waters beneath the mines of Mandalore. Except, well, that whole area has been destroyed.
So, Mando needs the help of IG-11, which was a bit possessed with a violent energy when it was rebooted. The adorable Anzellans advised that Mando track down a specific kind of memory card to help fix IG-11.
On Kalevala, Djarin found the sad Bo-Katan Kryze (Katee Sackhoff), who is frustrated and didn't help much. And that's where we left off, with our hero trying to find someone capable of helping him.
Here's everything you need to watch The Mandalorian season 3 episode 2 (one of our top picks for the new shows and movies to watch in March 2023).
When is The Mandalorian season 3 episode 2's release date on Disney Plus?
The Mandalorian season 3 episode 2 premieres on Wednesday (March 8) on Disney Plus.
It drops at 12 a.m. PT / 3 a.m. ET / 8 a.m. GMT / 7 p.m. AEDT.
The Disney Plus price info has recently changed in the US. Now, the traditionally ad-free tier is ($10.99 per month. There's also the new Disney Plus Basic, an ad-supported tier at $7.99 per month.
In the UK, Disney Plus will set you back £7.99 per month or £79.90 per year, while in Australia the price is AU$13.99 per month and AU$139.99 per year.
We've also got the full The Mandalorian season 3 release schedule for every episode.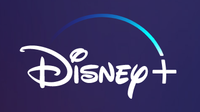 Disney Plus gives you access to the entire Disney vault of classics like Frozen, The Little Mermaid and Beauty and the Beast as well as newer hits like The Mandalorian, Loki and more. In the US, you can get the most value with the $12.99 bundle that throws in Hulu and ESPN Plus.
While Hulu and ESPN Plus bundles aren't available in the UK and Australia, access to Star is included in the monthly price (£7.99 / AU$13.99), which effectively doubles Disney Plus' content lineup by including more TV shows and movies for grown ups.
How to watch The Mandalorian season 3 internationally
Disney Plus is available in Australia, Austria, Belgium, Canada, Denmark, Finland, France, Germany, Iceland, India, Indonesia, Ireland, Italy, Japan, Luxembourg, Mauritius, Monaco, Netherlands, New Zealand, Norway, Portugal, Spain, Sweden, Switzerland and the United Kingdom, so it's not going to be tough to get access to The Mandalorian season 3.