The Samsung Galaxy Unpacked 2023 event is now only days away but one rumor suggests that the cheapest Galaxy S23 model could be considerably slower than the rest.
According to tipster Ice Universe the 128GB model version of the standard Galaxy S23 might not just have less storage, but it could have slower onboard storage than the 256GB option too. Ice Universe claims the 256GB model, the rest of the Samsung Galaxy S23 range, and the Samsung Galaxy S23 Ultra all feature an ultra-fast Universal Flash Storage (UFS) 4.0 chip, but the 128GB Galaxy S23 will have the older and slower UFS 3.1 storage.
Samsung's training materials are wrong (they often do),It is wrong for S23 series to adopt LPDDR5.The truth is this: Samsung Galaxy S23 series all adopt LPDDR5X DRAM and UFS 4.0The only exception is that the 128GB version of Galaxy S23 is UFS 3.1 flash memory pic.twitter.com/LEN3tN8Ue5January 28, 2023
What is the difference between UFS 4.0 and UFS 3.1?
The difference in performance between UFS 4.0 and UFS 3.1, even in two otherwise identical phones could be significant. UFS 4.0 offers an impressive up to 4,200 MB/s read speed and a max write speed of 2,800 MB/s read speed — twice that of UFS 3.1.
In real terms, expect a Galaxy S23 with UFS 4.0 to load apps and files much faster. Those frequently using their 5G should avoid the 128GB model, as UFS 4.0 offers more bandwidth with per-lane speeds of up to 23.2 Gbps. Samsung has confirmed as well that UFS 4.0 won't affect battery life, and is in fact 46% more efficient.
Why the difference?
Ice Universe claims that the disparity between the phones is likely because of a quirk of production claiming that "Samsung does not produce a 128GB version of the UFS 4.0 chip". They also claim that even if Samsung were to include the existing UFS 4.0 chip in the 128GB phone that performance would not meet the levels of the other devices because of this incompatibility.
test performance, it still has not reached the normal level of UFS 4.0. There is no reason for Samsung's flagshipphone to use the Kioxia chip. Even if it is used, the performance is not up to standard and it cannot be called UFS4.0, so it is reasonable to use UFS3.1 for 128GB.January 28, 2023
Of course, we don't actually know for certain what kind of Universal Flash Storage any of the Galaxy S23 range will use for certain; Ice Universe is a respected leaker but leaks can never be taken as gospel.
Those desperate to get their hands on a Galaxy S23 can pre-order and this could be a workaround for this performance difference as according to leaker Roland Quant, Samsung could be offering a storage upgrade for pre-orders. So those who pre-order the 256GB Galaxy S23 may end up paying the actual price of the 128GB model.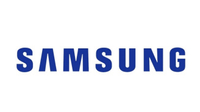 Galaxy S23 preorder: up to $100 credit @ Samsung
Up to $100 credit! Samsung is one of the best sites for Galaxy S23 preorders. Reserve your Galaxy S23 preorder via Samsung and you'll get up to a $100 Samsung credit. You'll get a $50 credit when you reserve one device or a $100 credit if you reserve two devices. (It's likely Samsung will also announce a new Galaxy Book). This is a no commitment pre-order. All you need to do is provide your name and e-mail address to reserve. Once you pre-order, you'll receive your credit.