Sony next PlayStation Showcase will be live-streamed today (Wednesday, May 24), and looks set to show off what's next for the PS5; just don't expect to see the PS5 Pro today.
It's important to note that this is a full PlayStation Showcase which is a pretty big deal. If you're out of the loop, Sony regularly holds what it labels as State of Play events, these are smaller presentations sometimes dedicated to a single game (the most recent was all about Final Fantasy 16), whereas the PlayStation Showcase branding is reserved for when Sony has something really special to show off.
The last PlayStation Showcase was held in 2021, so PS5 owners have been getting a little impatient in recent months waiting for Sony to confirm when the next would be held. Fortunately, our patience has been rewarded as the next PlayStation Showcase is now just days away.
If you're eager to watch the PlayStation Showcase 2023, we've got all the details you need down below. And we've also compiled a list of the games that are highly likely to feature, as well as a few games that aren't quite so guaranteed but we'd love to see.
How to watch PlayStation Showcase 2023
PlayStation Showcase 2023 is scheduled to take play Wednesday, May 24 at 1 p.m. PT, 4 p.m. ET and 9 p.m. BST. The live-streamed event will be available to watch across all the expected video-sharing platforms including Twitch and YouTube.
It doesn't appear there will be a pre-show event, but you will be able to join the stream prior to the advertised starting time to ensure you don't miss a single moment. We'll be sure to add an embedded video link once available, so bookmark this article ahead of Wednesday.
The show is confirmed to run a little over an hour and will include games in development for PS5 and PSVR 2 from PlayStation Studios as well as Sony's third-party partners and indie developers.
PS5 games we expect to see at PlayStation Showcase 2023
Marvel's Spider-Man 2
Marvel's Spider-Man 2 making an appearance at PlayStation Showcase 2023 is pretty much as close to guaranteed as it's possible to be without official confirmation. The superhero sequel was originally confirmed in the 2021 PS Showcase, and Sony reiterated its intention to launch the game this year just a few months ago. Plus, a prequel comic was recently released to commemorate Free Comic Book Day (May 6), which would suggest that Sony is ready to start the game's marketing push. Expect Spider-Man 2 gameplay, and maybe even a release date.
The Last of Us Factions 2
We know for a fact that Naughty Dog is working on an online game set in the world of The Last of Us, studio head Neil Druckmann confirmed as much during last year's Summer Game Fest live event. Building upon the foundations of the Factions mode from the original Last of Us game (which was unfortunately omitted from its remake, The Last of Us Part 1), this multiplayer project will be a standalone release and is expected to combine Naughty Dog's trademark cinematic storytelling with the intensity only possible via an online deathmatch. We can't wait to hear more.
Mortal Kombat 1
Rumors have been circulating that NetherRealm Studios is gearing up to announce a new Mortal Kombat game for a while now, and the fires were stoked further this week when Ed Boon, the series co-creator, posted a not-so-cryptic message on social media. Leaks have suggested the next installment in the extremely gorey fighting franchise will be called Mortal Kombat 1 (but it won't be a remake of the first game), and the PlayStation Showcase 2023 could be where we get our first look.
Death Stranding 2
Actor Norman Reedus let slip that he was involved in a sequel to 2019's Death Stranding in May 2022, and the follow-up to the somewhat divisive game was subsequently confirmed to be in development at the Game Awards with a predictably-odd trailer. Hideo Kojima is one of the most respected and celebrated video game designers of all time, so anything he's working on will automatically generate interest, and Death Stranding was a uniquely experimental game that seems ripe for a more refined sequel. It could be a little too early for us to see more as DS 2 was only announced five months ago, but we're keeping our fingers crossed.
What else could appear at PlayStation Showcase 2023?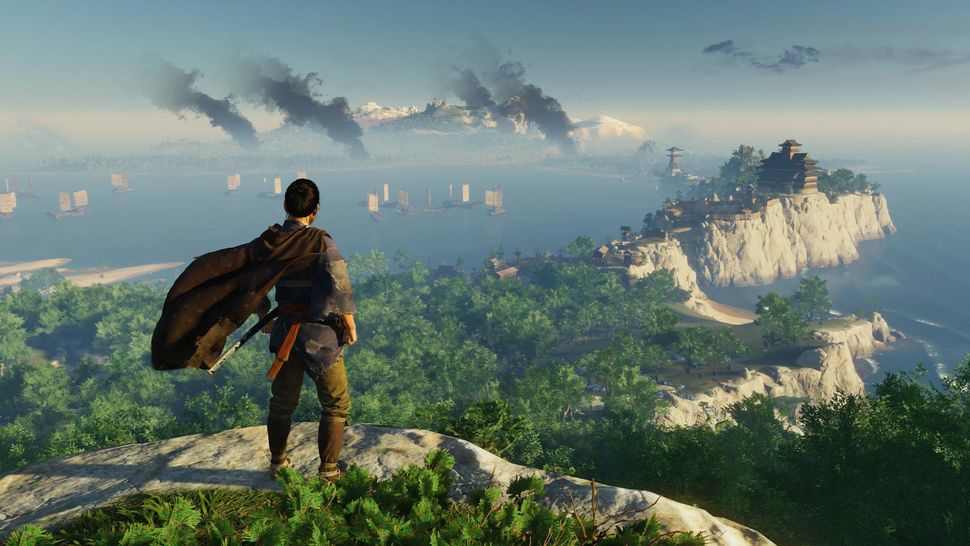 Even before the PlayStation Showcase 2023 was fully confirmed, speculation on what could appear was rife among the passionate PlayStation community. From outlandish suggestions like Bloodborne 2 (sorry folks, it's probably not happening) to the more plausible predictions such as the reveal of Sony Bend's next game (the studio behind 2019's critically panned Days Gone).
With a whole hour to fill, we expect to see plenty of PS5 games, several of which will be new reveals and at least a couple of announcements that take us by complete surprise. It's believed that Sony-owned Seattle-based studio Sucker Punch is working on a sequel to its popular open-world samurai game Ghost of Tsushima so perhaps that will surface here. Or maybe the online whispers of a new Uncharted starring Nathan Drake's daughter will turn out to be accurate.
Don't forget that Sony has confirmed that PSVR 2 games will also get to share the spotlight, and this is much-need as the upcoming software lineup for the virtual reality headset is pretty pitiful at the minute. This an issue that Sony needs to fix as soon as possible. Could Half-Life: Alyx be PSVR 2 bound perhaps?
Whatever games are featured, we're confident that we'll come away from the PlayStation Showcase 2023 with a long list of new titles to be excited about and a much clearer idea of what we'll be playing on our PS5 over the next few years.
More from Tom's Guide