The Meta Quest 3, previously known as the Oculus Quest 3 before Meta dropped the Oculus brand name, was originally expected to arrive sometime this year. However, it was noticeably absent from the October 2022 Meta Connect event which saw the debut of the Meta Quest Pro. A recent interview with Meta CEO Mark Zuckerberg suggests that the headset could come in 2023, but definitely won't come out in 2022.
That means the Oculus Quest 2, now called the Meta Quest 2, is still the best VR headset you can buy right now and has little in the way of competition despite the recent controversial $100 price hike.
Here are more details on that leak and what we think we know so far about the Meta Quest 3.
Meta Quest 3 news (updated October 10)
Meta Quest 3 release date
Rumors and leaks were fairly quiet on the Meta Quest 3 until September 29 when analyst Brad Lynch unleashed a slew of CAD images in a YouTube video, potentially spilling the beans on the VR headset. In the video, Lynch said that he expects the mixed reality device to launch sometime in 2023.
Mark Zuckerberg seemed to confirm this release window in a recent interview with Stratechery. Or rather, he confirmed that Quest 3 won't debut in 2022. In the interview, Zuckerberg said the Quest 3 will definitively not come out this year, so our eyes are now on next year's Meta Connect, which could be 12 months away.
Meta CFO David Whener later reiterated this during Meta's earnings call in late October. The executive claims that the "next-generation of the consumer Quest headset" will arrive "later in 2023". That emphasis on consumer suggests he's talking about the Quest 3, since the hi-tech Quest Pro is also meant to be an enterprise device.
Meta Quest 3 price
In the Stratechery interview, Zuckerberg claimed the Meta Quest 3 will cost between $300 and $500. This puts it in line with the recent Meta Quest 2 price increase. The Quest 2's 128GB version is $399 and the 256GB is $499 starting. Meta cited rising costs as the reason for the price hike, and given early indications suggest that the Quest 3 could be a noticeable step forward from the Quest 2, it seems costs aren't trending down.
So with that in mind make sure to look at our best Meta Quest 2 deals so you can try and get the best price possible on the increasingly expensive VR headset.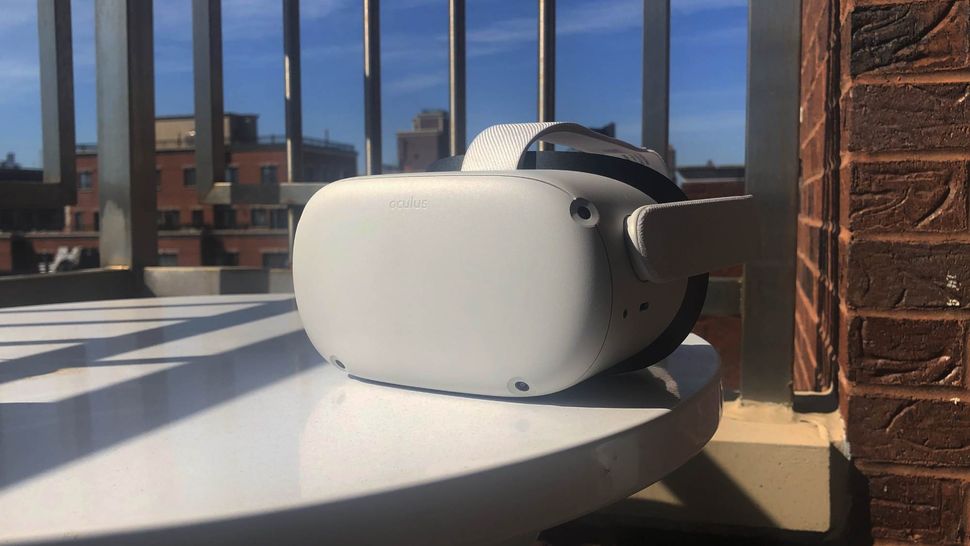 Meta Quest 3 specs and rumors
Facebook's parent company, Meta is doing a lot with VR prototypes, which would suggest Meta is looking at new VR hardware. We expect that the Meta Quest 3 will have a 120Hz display by default. The current Quest 2 currently supports a 120Hz refresh rate but it needs apps to upscale content to meet that mark. A speedy refresh rate out of the box would be much appreciated, especially by those who can suffer from motion sickness when using VR headsets.
According to Brad Lynch (opens in new tab), a VR analyst, the Cambria will use mini-LED technology, whereas the Quest 3 will have uOLED displays. The expected resolution for the Quest 3 is 4,128 by 2,208 pixels or 2,064 by 2,208 pixels per eye. This represents a 30% upgrade over the Meta Quest 2's 1,920 by 1,832 pixels per eye.
Lynch's subsequent leak unleashed a bevy of specs for the Quest 3. First, the Quest 3 looks set to be a mixed reality headset rather than strictly a virtual reality headset. It plans to do this with a combination of a four-camera array and a depth sensor to allow for mixed reality elements. This may be an indication that the rumored Apple VR/AR headset is shifting the consumer VR market.
Additionally, the device is expected to get a couple of upgrades. Lynch says that the Quest 3 should get an upgrade to the next-generation Qualcomm Snapdragon XR2 Gen 2, which is rumored to be codenamed "Project Halliday."
Speaking of the Snapdragon XR2, Meta has supposedly been working with chip maker Qualcomm to create a second -generation version of this mobile chip, which could have double the graphics power of the Meta Quest 2. This would like result in virtual reality environments and experiences rendered in higher visual fidelity.
The Quest 3 could also get a bump in RAM and storage to 512GB SSD and 12GB RAM. There is no indication if this would be the specs for the base model or a possible max specs for the headset.
PICO 4 introduced pancake optics to virtual reality and the Quest Pro will likely follow suit. It seems that pancake optics are becoming the standard for lens design. The technology allows manufacturers to create thinner, more compact display lenses, which can ultimately contribute to increasing resolution or making room for additional cameras. Without pancake optics, consumer-grade VR could potentially stagnate, so it is nice to see that it may be becoming the standard rather than an expensive feature.
Quest 3 looks set to reintroduce fine-tuning the interpupillary distance (i.e. the distance between lenses). This is a seemingly small quality of life change, but it gives users a more comfortable experience, particularly compared to the Quest 2.
The Quest Pro has been rumored to require a charging dock for its controllers. The CAD renderings Lynch shows in his video suggest that the Quest 3 will include a similar charging port. This signals that the Pro controllers may also be compatible with the Quest 3, though that is purely speculative.
Unfortunately, the Quest 3 is apparently set to not include eye or face tracking. According to Lynch, eye and face tracking requires additional cameras and an extra chip that makes the feature prohibitively expensive for a consumer-level device.
Meta Quest 3: What we'd like to see
We were very impressed with the Meta Quest 2, but there's still room for the Meta Quest 3 to deliver improvements. Here's what we'd like to see.
Rechargeable controllers: The Quest 2's controllers relied on a single AA battery each, which delivered around 30 hours of juice. That's not bad, but we feel a USB-C rechargeable battery pack would be a boon, as well as more environmentally friendly. Making the Quest 3 potentially compatible with the Meta Quest Pro's charging dock could signal this is coming.
Boosted hand-tracking controls: Improved hand-tracking would be appreciated in Quest 3, as we found that in Quest 2 it could be a little finickity and not hugely intuitive.
Even higher refresh rate: A 120Hz refresh rate is great, but a 144Hz or higher refresh rate for super-smooth VR games and experiences is on our wish list.
More Oculus apps: The Oculus Store (no name change here) is not short on VR apps and games, but we're always keen to see more. Games that really deliver immersive VR experiences, rather than more arcade-like action, could help the Quest 3 stand apart from its predecessor.
Improved battery life: This would be a huge boost over the Quest 2. We would also like to see a cable bundled into the box, rather than as an expensive optional extra. That way you can plug the Quest 3 directly into a gaming PC.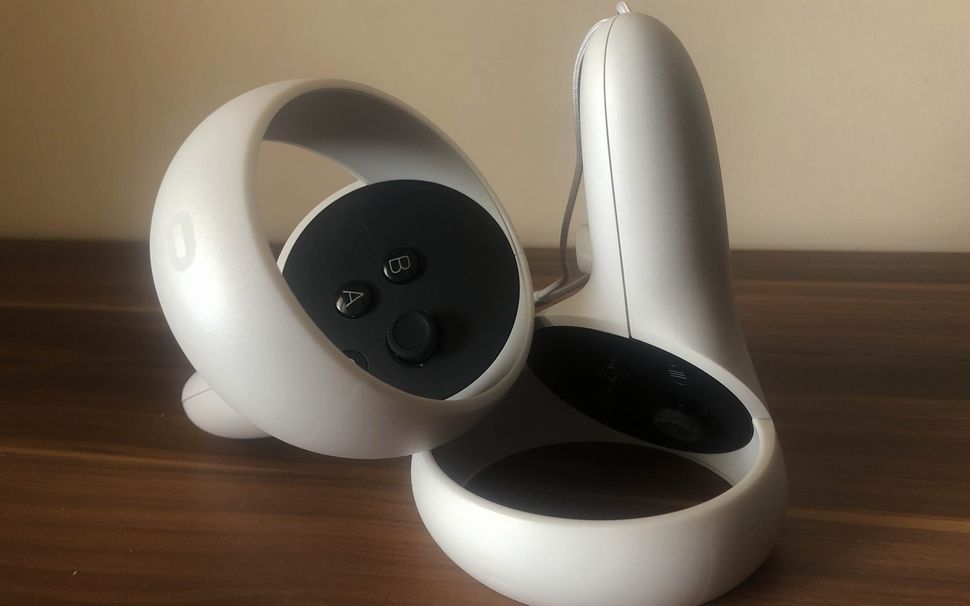 Meta Quest 3 outlook
The success of the Meta Quest 2 means Meta can simply refine the Meta Quest 3 and have a winner. However, it seems they may be pushing further by transitioning into mixed reality.
VR and mixed reality are still relatively novel arenas with niche appeal. If Meta offers can deliver truly immersive virtual experiences, we could then see the worlds of virtual reality, mixed reality and even augmented reality become increasingly mainstream. That should give us more apps and games to feed our greedy eyes and hands.