So much for thinking we could out-wait Netflix. The Netflix password sharing crackdown that's slowly spread from country to country over the last months is finally due in the US. And it's going to hit before the Fourth of July Fireworks explode.
If you haven't heard, 2022 saw Netflix announce that it no longer believes that "love is sharing a password" (we will not forget that tweet). Now, Netflix is using the idea of a household in order to get more money out of its subscribers. Instead of account sharing, we'll get paid sharing. Testing began in Latin America, then made it to Canada.
And then months passed, and things got quiet. But Tuesday (April 17th) saw Netflix set a deadline for the U.S. arrival for its password-sharing crackdown. Here's everything you need to know, starting with how it works.
What is Netflix paid sharing?
Netflix's Paid Sharing is a new "feature" that will let you pay an extra fee for an additional household to use Netflix on your current account. We estimate that this fee could be around $5 or $6 in the US.
Netflix seems to define household by a physical location, and early (since removed) descriptions suggested that everyone in a household would use the same Wi-Fi network.
The Netflix password sharing crackdown comes to the US in Q2 2023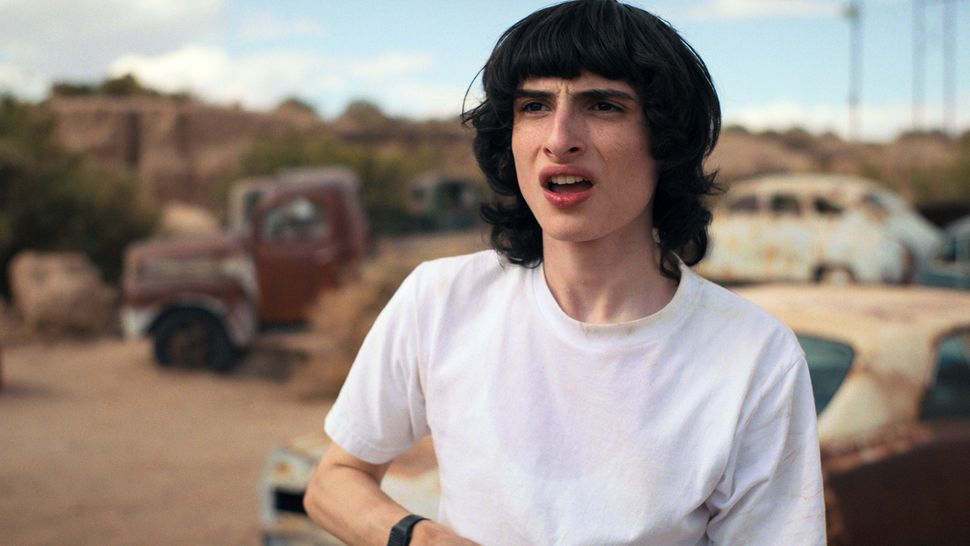 So, on January 19th, 2023, Netflix issued its quarterly letter to shareholders, which noted "Later in Q1, we expect to start rolling out paid sharing more broadly." Q1 is the span of January 1st to March 31st.
Then, on February 8th, a Netflix blog post attributed to Director or Product Innovation Chengyi Long stated that "Canada, New Zealand, Portugal and Spain" would be getting paid sharing that day.
Then, on April 17th (this past Tuesday), the new Netflix quarterly earnings report basically celebrated the success of paid sharing by declaring its future, stating "In Q1, we launched paid sharing in four countries and are pleased with the results. We are planning on a broad rollout, including in the US, in Q2."
In that same statement, Netflix admitted the rollout was supposed to be in Q1, writing "We learn more with each rollout and we've incorporated the latest learnings, which we think will lead to even better results. To implement these changes, we shifted out the timing of the broad launch from late Q1 to Q2."
Q2, the second financial quarter of the year, ranges from April 1st to June 30th. So, if you share your Netflix account — Netflix claims over 100 million accounts are shared, so you probably know someone who does — know that you won't be able to do so this summer (which begins on June 21st).
So, if you share, we recommend you catch up on all of the best movies on Netflix and best shows on Netflix real soon.
Why is Netflix's password-sharing crackdown happening?
In short, it's all about the money. Netflix claims that sharing your account with others is "impacting [its] ability to invest in great new TV and films." This is seen by some as a way to fight the revenue issues that came about when subscriber growth stalled last year.
Netflix's actions aren't meant to curb streaming on the road or vacation, though. The same update that declared Canada, New Zealand, Portugal and Spain would be getting paid sharing states that "Members can still easily watch Netflix on their personal devices or log into a new TV, like at a hotel or holiday rental."
What can you do about Netflix's password-sharing crackdown?
Unfortunately, there's no real loophole to paid sharing. Even though you'll be able to use Netflix on the go, once it finds you're using it at multiple locations for a long amount of time, it's going to ask you to pay up.
And we know what it looks like when they do, thanks to Canada-based Twitter user @TheCatzilla, who shared the below image online, with the caption "So it begins."
The declaration "A Netflix account is for people who live in the same location," may irritate long-distance couples (military families included), but it's pretty simple. After you click Continue, Netflix will help you set up your current location as the "primary location."
In Canada, users have been prompted to spend CAD$7.99 per month per "extra member." That's around $6 USD. Standard-tier ($15.49 per month) subscribers can pay for only one extra member, while Premium ($19.99) subscribers can add up to two.
I imagine some folks that share Netflix with others will think about two other options. Either have each side of the situation spend half — let's call it $13 a piece — or the person who's streaming it out of the house could chip that extra $5 to $6 in.
If none of the above sounds right, you can vote with your wallet and cancel Netflix. But if you're both using the service enough to get Netflix to flag you, I doubt cold turkey will work. Just don't expect that one of the best VPNs will be enough.
Outlook: Is there any upside to Netflix's crackdown?
There's one other scenario to consider. I know of one family that shares its Netflix, but one side doesn't watch it that often, and neither does the other. They split the bill, and it's worth it at the current rate.
They're the ones who are most likely to cancel their account. Each side, I'd guess, would start churning in and out, independently of the other. And this is where I think Netflix may be risking money. Attacking account-sharing gives Netflix subscribers who aren't making the most of their account a reason to finally cancel.
They may seem like an edge-case, but when this happens, folks in their shoes will just simply tell the other side something akin to "we don't want to spend more on Netflix, so you have to get your own." These folks, I'd argue, will come to paid sharing in the reverse-order of operations that you might expect. One will call the other and say, "Hey, we want to watch that new Netflix show everyone's talking about. Are you still paying for Netflix?"
Even if Netflix cancels your favorite show, and you cancel your account, you'll probably get a good reason to come back eventually. Netflix is one of the best streaming services, and it rolls out so much content that everyone eventually thinks about coming back. If they ever cancel, that is.
More from Tom's Guide