Super Bowl commercials 2022 recap: Dr. Strange 2, Rings of Power, Coinbase and more
We'll be tracking the best and worst Super Bowl commercials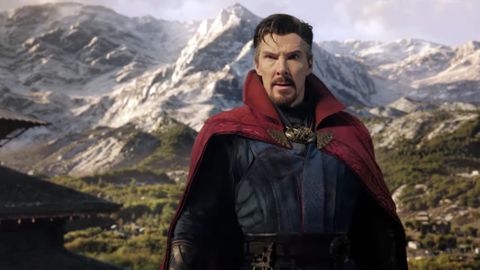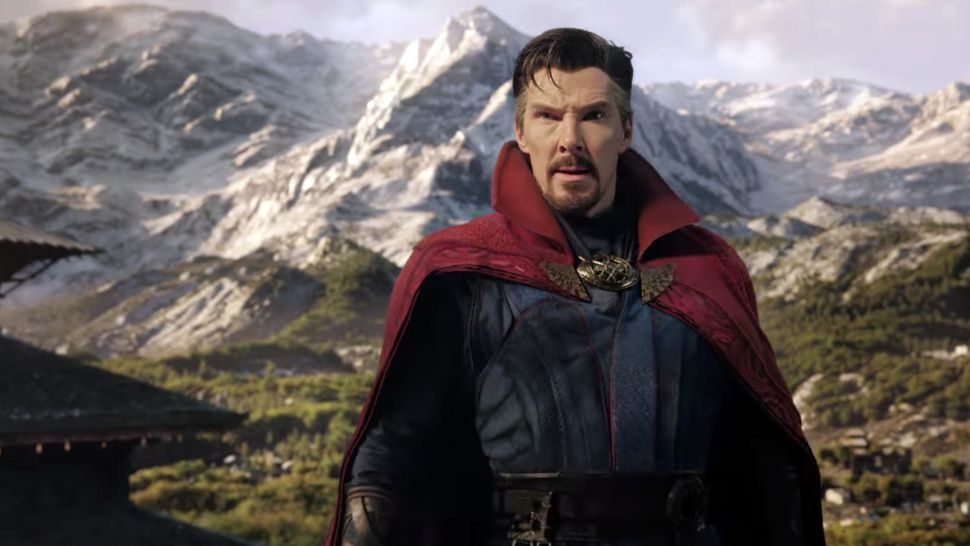 (Image: © Marvel via YouTube)
The Super Bowl commercials of 2022 are in the books, and it was a fun time, wasn't it? Yes, the biggest night of football was also the Super Bowl of ads. How else should the Super Bowl live stream go, anyways?
We got the two huge Marvel ads we expected, as Marvel was tipped to drop Dr. Strange 2 and Moon Knight teasers. The former turned out to be the much-bigger of the pair, which is of no surprise. It's possibly revealed a major MCU move that's been long expected.
We have not yet seen a new Pixar's Lightyear trailer, though Jurassic World: Dominion and Bel-Air got spots. The latter is already on Peacock, if you want to watch.
Super Bowl 2022 commercials highlights
Cryptocurrency exchange platform, Coinbase premiered a bizarre ad that was basically just a QR code bouncing around the screen. Scanning the code links to a $15 free crypto offer, and proved so popular it crashed the company's app.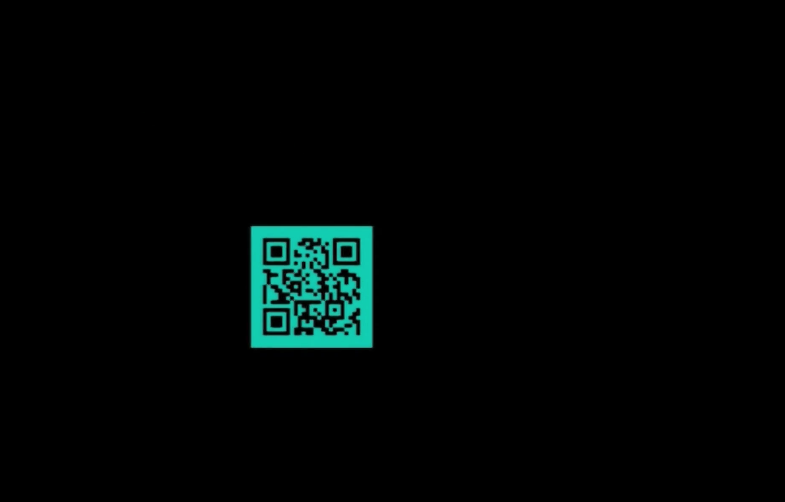 During the Super Bowl Amazon debuted the first trailer for its upcoming Lord of the Rings series, The Rings of Power. This brief teaser doesn't give much away, but has certainly got Tolkien fans talking.
After a brief sneak peak at the end of Spider-Man: No Way Home, the full Dr. Strange 2 trailer dropped during the big game. The action-packed trailer showcases what could be the darkest MCU movie to date, has the internet asking and "was that Patrick Stewart?"
Super Bowl commercials often see actors step back into famous roles and this year it was the turn of Jim Carrey to reprise his role from 1996's The Cable Guy in a spot for Verizon.
Carrey wasn't the only actor returning to an iconic role for a Super Bowl commercial. Mike Myers also revived Dr. Evil from the Austin Powers film series in an ad for General Motors. Seth Green, Rob Lowe and Mindy Sterling also reprised their roles from the legendary comedy series.
Refresh
And hello to all you early arrivers: we've got a little treat.
Early this morning, Universal Pictures dropped the trailer for Jordan Peele's new movie "NOPE." While this trailer starts off with the story of the first Black-owned horse trainers business in Hollywood, things get creepy real fast. Starring Keke Palmer, Stephen Yeun and Daniel Kaluuya, this trailer is teasing a ton of supernatural activity, an upset horse and "a bad miracle."
Debuting in theaters on July 22, 2022, NOPE may stand for "Not of Planet Earth."
The weird thing about Super Bowl commercials is how they're often leaked far in advance of the game. Advertisers pay all that money just to ... well, play their own spoiler. Such is the case with the website-maker Squarespace. Its new ad starring MJ herself Zendaya (how excited are you for Euphoria season 2 episode 6?) is already live.
But as anyone who finishes that ad (or has a good ear for voices) will tell, she's not the only superstar in the ad. We're hoping 3 Stacks got paid well for that one. Squarespace would never pay someone in web-hosting, right?
Oh, and look at my lack of manners! I forgot to introduce myself. I'm Henry T. Casey, senior editor at Tom's Guide where I primarily cover streaming. And today, I've already made my wings, which you can see below (I used J. Kenji López-Alt's recipe).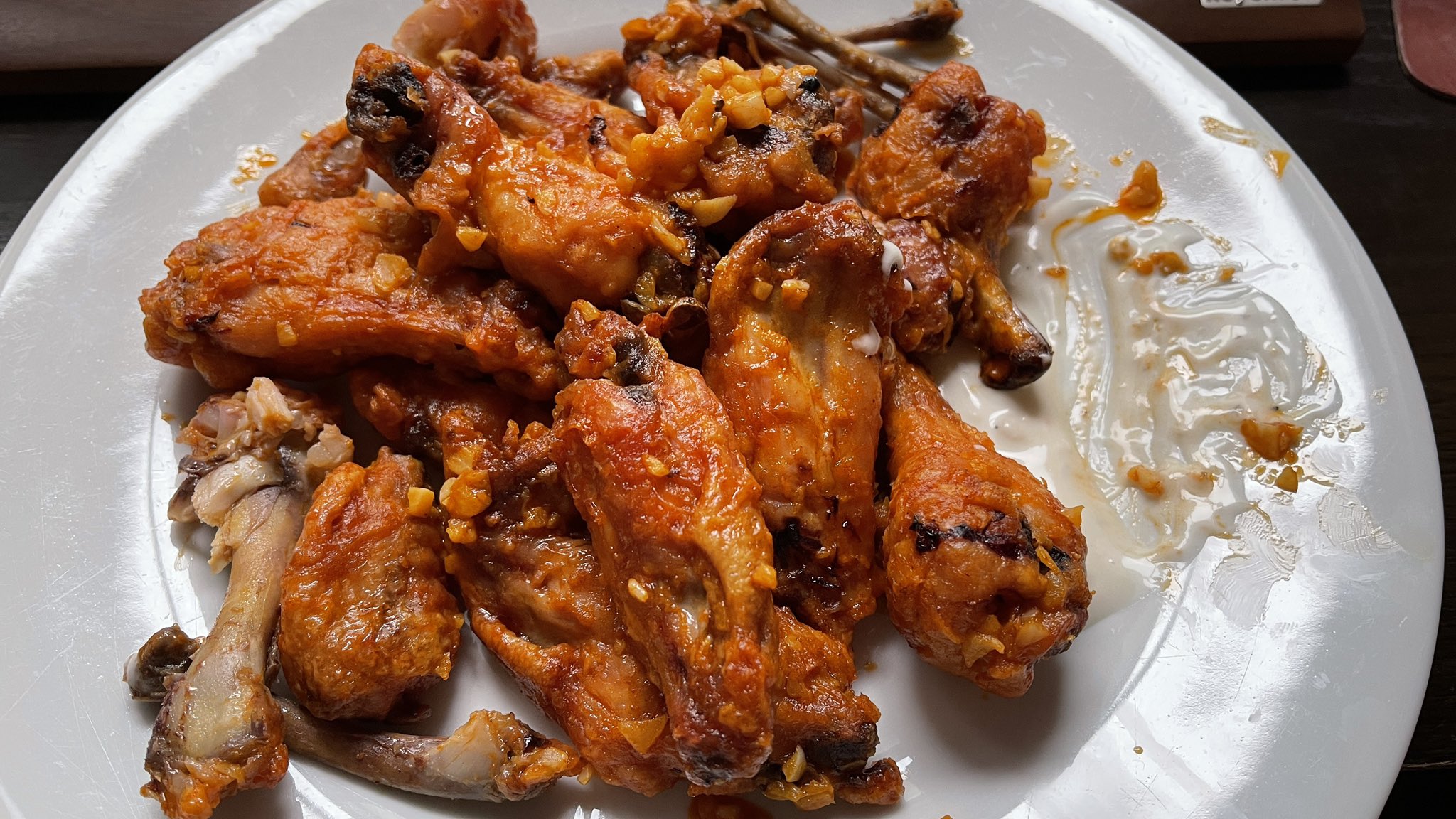 And in Super Bowl ads news, Willie Nelson's partnered with ... Skechers? Yes, Willie's all about finding comfort wherever he can in this spot using his song "On the Road."
Who else just saw a bit of Peacock's Tiger King drama show JOE vs CAROLE in an ad set to Jefferson Airplane's "Somebody To Love?" Well, we've got the full 2-minute 45-second trailer for the upcoming show:
Carole Baskin is played by SNL great Kate McKinnon, and Joe Exotic is a little-less recognizable version of John Cameron Mitchell.
Oh, and we've got an update to Dwayne "The Rock" Johnson's involvement with Super Bowl 2022. Deadline (opens in new tab) reports that the XFL co-owner will appear in the NBC pre-game show, and he's set to deliver a "pre-kickoff speech."
We're thinking it won't be your standard speech, and that it could be more about "drive" and "power" and take a form similar to the rap that Eminem will deliver in the Super Bowl Halftime Show 2022.
In "weird to see you back" ads, Jim Carrey changed out of his Robotnik costume for the Sonic The Hedgehog 2 movie long enough to become The Cable Guy for this Verizon 5G ad. And this makes me wonder something, seriously: has 5G actually done enough yet to merit Jim Carrey? The hype was high, but the results so far? This is just the trailer, of course. The full ad is being saved for the game.
Wondering how I'm watching Super Bowl 2022 and all of the pre-show festivities? Well, I'm watching the Super Bowl on Sling TV, my preferred live TV service.
An NBC correspondant also just revealed that The Chainsmokers will be performing at the big game or possibly before it. I'm not sure. What I do know is that there's a rumor that the Super Bowl halftime show featuring Dr. Dre, Eminem, Snoop Dogg, Mary J. Blige and Kendrick Lamar may also see 50 Cent join in on the fun, bringing some east coast fire to the west coast affair.
A Super Bowl commercial that I like? Promoting an NBC show I've never heard of? This clip for The Endgame where Morena Baccarin plays arms dealer Elena Federova has me actually thinking about setting it to be recorded in my DVR. Or at least that's how much I miss the Firefly co-star.
My least favorite part of the Super Bowl commercials is how I never recognize the athletes in the ads. So, thank you, Geico for calling out Ickey Woods as being the football athlete in your ad. I've got no idea who the guy in the Pizza Hut ads is. Pizza Hut didn't put the ad up on their YouTube for me to check, either.
This "Stash" ad, though, that played after it, which is trying to make investing mainstream? Love the fine text that these are all actors.
You remember all those fake shows in 30 Rock? Watching the pre-pre-pre-show on NBC, I saw a spot for the Bravo series Below Deck, about people who own yachts — which really feels like a machination of Jack Donaghy's brain. Or is that just me?
The Scorchin Pringles ad, where teen tells his girlfriend's dad how good a kisser his daughter is? I don't know how I missed it because it's not new at all (published last May on YouTube), but it's good.
Oh, and if you haven't seen this ad yet, expect to see it a lot. Real-life couple Scarlett Johansson and Colin Jost are seen here in an incident with the Amazon Alexa AI that seems awfully reminiscent of the AI-gone-too-powerful film Her, which Johansson lent her voice to.
This ad with Peyton Manning, Michael Strahan and some other football player? Not sure what they're teasing, but that was funny in its own right. Felt like a modern "wazzup?" in some way.
I hear them playing Kid Cudi's "Pursuit of Happiness" in the background of an NBC segment about Joe Burrow. And, somewhere, I bet Kanye West (if he's watching) is angry about it.
Edgar Wright isn't the only big-name director with work airing during the Super Bowl. Chloé Zhao, the Oscar-winning director of Nomadland (who also directed Marvel's Eternals) directed "A Clydesdale's Journey," the above Budweiser spot. This Super Bowl commercial has zero dialogue (this isn't Mr. Ed 2022) but a lot of inspiring feels.
Okay, NBC just played its shorter version of the Super Bowl Halftime Show trailer, and I have to say that from my personal opinion? It's so much better. While I'd rather it have Mary J's "Family Affair" (which Dr. Dre produced) in the clip like the full trailer does? It completely skips over Eminem's meme of a song "Rap God." I can only wish the actual halftime show does as well.
Above, you'll find the full ad.
A social media post of Arnold Schwarzenegger as Zeus seemed too good to be true for a funny movie, especially since it just said "February." So, we wound up getting an-already released Super Bowl commercial with Arnie and Salma Hayek as Zeus and Hera, promoting BMW's new electric vehicles.
In a spot that is very much meant to look like an excerpt from one of their movies, Seth Rogen and Paul Rudd star in this Lay's potato chips ad. We're not sure why these two would get the munchies during the Super Bowl, but we're more curious as to what Rogen sees in his bride.
Nikki Bella and Terry Crews have brought a needed dose of personality to this pre-game show. They're judging and hosting, respectively, for the new season of America's Got Talent (which starts back up on February 21).
I mentioned the older Pringles ad earlier today, so let's talk about the new one. This spot pays respect to every snacker who has ever gotten their hand a little lodged in one of those brightly colored tubes (I've got one near me to keep my energy up, it's the Scorchin Wavy Loaded Nachos).
The moral of the story? Just hold the tube up and let the chips slide out. Or else you might get stuck with that tube forever.
We just saw a little bit of this year's Uber Eats Super Bowl commercial, the part with Jennifer Coolidge (The White Lotus) eating makeup. A whole minute-long version featuring Trevor Noah (Daily Show), Gwyneth Paltrow (Goop) and even Succession's own Nicholas Braun is available above.
This Dodge RAM trucks ad might be exactly what some folks needed, a "Raminder" that it's about to be Valentine's Day. We're sure that the Super Bowl Halftime Show crew won't like the suggestion that you should duck out during that performance to find a gift. But we don't know what kind of gift you'll be able to get in that short burst.
Online retailer Rakuten really wants to make a name for itself, and so it made the same great choice that Ted Lasso's casting directors did: it brought Hannah Waddingham in. But this ad, which feels like a very low-stakes Casino Royale, will send most people walking away thinking "oh wow, Hannah Waddingham is great," rather than anything about Rakuten.
Yes, Hyundai is getting in on the Uncharted movie action. This ad, which just played during the Super Bowl's Football Night In America pre-show coverage, shows the true heroes for every one of video game (and now movie) character Nathan Drake's adventures: the folks who clean Drake's Hyundai Tucson.
Boston's beer, Samuel Adams, has a perfect pairing here with Boston Dynamics. Yes, the folks who make some of New England's finest beers have teamed up with the mad scientists behind those robotic dogs that we think are going to take us all down eventually during the robot uprising.
Based on this clip they just played, I'm just like all the NFL players in Super Bowl 2022: I have no idea what a monobob is. But that's because I am not watching the Winter Olympics. Some people love this stuff, I was never an Olympics person.
That crypto trading commercial starring Tom Brady? I'd really hate to be a Tom Brady fan watching that. Even with all of Brady's flaws and weirdnesses, this feels like a new low.
Ah, the Chainsmokers performing "Closer." Time to find commercials to watch...
Food waste is a real problem. So, Hellmann's brought in former Patriots linebacker Jerod Mayo (get it, because of his last name) to make an ad where he tackles people who he thinks are throwing away food. Even the ubiquitous Pete Davidson shows up to take a tackle.
You don't need to know about "six seasons and a movie" to enjoy this Planter's ad reuniting Community stars Joel McHale and Ken Jeong. It's all about a classic debate: do you devour snacks by the handful or eat with an intent, selecting one at a time?
I could have chosen to not embed the Caesar's gambling ads featuring J.B. Smoove and the Mannings, because I've got two reasons not to. First off: they're not good ads. They're loud, abrasive and unfunny. Second of all? These ads are everywhere. And supposedly there's one final ad that Caesar's is releasing for the big game — though the YouTube release is set for 1 a.m. ET on Monday (which may be a way to keep us on our toes).
Also, Jeff Goldblum called them the Minnesota Bengals. Which is funny.