As long as you have a Roku device, you're gonna have an easy to watching Super Bowl 2023 live streams online tonight. And we've found multiple free options, thanks to trials. So, for anyone who cut the cord, don't worry about the big game. We've also got details on which services will likely have the game in its most-live version, on the shortest delay compared to cable and the field.
While there is an app that can give you just the Super Bowl live stream (and other sports, many will want to go for one of the best cable TV alternatives. We at Tom's Guide have multiple staffers who will likely watch the big game on our top pick in that category: Sling TV.
That said, it's also on Fubo TV — which will have the game in 4K UHD (Sling won't). Unfortunately, those who want to watch the Super Bowl in 4K should know the feeds will be upscaling a 1080p capture of the game. For some reason, Fubo TV just changed billing rules for new members and added fees, in an annoying way. Details below.
But, let's be honest, some folks don't want to spend $40 (Sling's monthly price) to $85 (Fubo TV's monthly price to see the game in 4K) on just the big game. This is why we point out that only Fubo — not Sling — is offering a free trial, so you don't need to pay (provided you can set a reminder to remember to cancel). Either way, you'll see the same Super Bowl movie trailers.
Roku does offer many other options, as well, as you'll be able to watch the Super Bowl on Hulu's live TV service ($69 per month) and there's going to be a free feed if you make an account in the Fox Sports app.
Super Bowl on Roku: Which app is right for you?
Roku is heavily promoting the Super Bowl in the Sports Experience, which is accessible via the Sports menu on the home screen.
Those looking to watch on Sling, which has the most economical monthly fee, should download and sign in on the Sling TV Roku Channel right now. Get Sling Blue, which has many FOX affiliates for the big game. Of course, make sure Sling offers a local FOX network in your area first!
Sling Blue is $40 per month, but your first month will be discounted, as Sling TV is 50% off for the first month.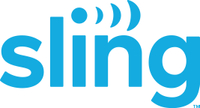 Those who don't need CBS and a ton of channels will want Sling TV, which provides a more-affordable live TV entry-point. The $40 per month Sling Blue package has FOX affiliates for this game, as well many other channels.
International sports fans and those who want the big game in 4K should be setting up the fuboTV Roku Channel before game time. Again, fubo TV is a bit more expensive at $85 per month, but it does offer more channels and Apple TV users can truly multi-task with the multi-watch mode for seeing more than one channel at once. There is also a 7-day free fubo TV trial.
And you'll want to make sure you remember when that trial ends, as new Fubo members can only sign up for quarterly billing — not month-to-month.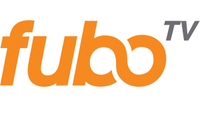 Fubo.TV: One of the best streaming services with FOX, and the top pick for watching all of the NFL live streams, Fubo has all of the right network channels and the two cable channels you don't want to go without. Who needs cable? Not Fubo subscribers. It's got a 7-day free trial so you don't need to pay up front.
If you don't want 4K, and you're looking to save by bundling, watch Super Bowl 2023 on your Roku with Hulu with Live TV? It includes Disney Plus and ESPN Plus (where UFC PPVs are streaming, for an extra fee).
Your area probably has a Fox network, but make sure when you sign up for Hulu by clicking "view channels in your area. Then, plug in your zip code, hit Submit and you should see if you get FOX.
Then, when you sign up for Hulu, make sure to select Hulu with Live TV, which is $69 per month.
Just don't go looking for a "Hulu + Live TV" app. Hulu's live TV service is inside the Hulu Roku Channel.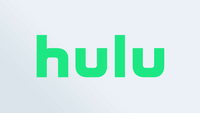 Hulu also offers a huge library of classic and current TV shows and movies, as well as acclaimed originals like Handmaid's Tale and movie exclusives including Oscar winner Nomadland. Plus, it's got the entire FX catalog. Hulu with Live TV costs $69.99 per month.
Then, YouTube TV is feature-rich on sports content, and it will cost $85 per month with 4K, but there are free trials to get you through the big game. Sign up when you download the YouTube TV Roku Channel.
Super Bowl on Roku for free
Lastly, the least feature-rich experience is also the free option. The Fox Sports app on Roku is supposed to offer a non-4K stream of the big game. Expect to be asked to create a free account with Fox Sports.
Super Bowl on Roku: Which app is the best for the most-live version of the stream?
In our hands-on testing of cable TV alternatives, we found that most services are slightly behind cable TV when it comes to live events. Sling TV often has the biggest delay for live events, which has led us to get "spoiled" by our social media timelines while watching live events. We also saw that YouTube TV had the lowest latency of the bunch.
Real-time video firm Phenix has its own set of data from the 2022 Super Bowl, where it saw YouTube TV, 52.3s behind the on-field game, beating the pack as well. Of the services we recommend, Fubo TV is a near second at 55.1 seconds and Hulu is behind at 60.4 seconds.
DirecTV Stream, which we don't recommend at all, was also further behind — at 59 seconds.
Super Bowl on Roku: Which Roku is right for you?
We've tested all of the best streaming devices, and we rank the $49 Roku Streaming Stick 4K as the best of the field. Its most pertinent feature for watching the Super Bowl is a Wi-Fi extender, for greater stability.
Those who just want 4K and don't need Dolby Vision or Atmos for movies and TV? Check out the $39 Roku Express 4K Plus.
Oh, and if you want the primo experience? The $99 Roku Ultra has hard-wired Ethernet, so you can have a super-reliable connection.