Welcome to Wrexham season 2 is finally here! The first season took the world by storm as Hollywood stars Ryan Reynolds and Rob McElhenney tried to bring Wrexham A.F.C. from obscurity to league champions. And Welcome to Wrexham season 1 ensured that the Welsh town would never be obscure again.
Welcome to Wrexham season 2 channel, start time
Welcome to Wrexham season 2 episodes 1-5 are available to stream now on Hulu in the U.S. and Disney Plus everywhere else.
Episode 6 will air on Tuesday, Oct. 3 at 10 p.m. ET/PT on FX in the U.S.
• U.S. — Watch on FX via Sling Blue or Fubo or the next day on Hulu
• Watch live anywhere — try ExpressVPN 100% risk-free
But this season, Reynolds and McElhenney are feeling the pressure. They need the money that comes with promotion to League Two to ensure that they can keep running the club and work towards their goal of one day competing in the Premier League. So will Wrexham secure promotion? Or will tragedy ruin this Hollywood ending? You'll have to watch Welcome to Wrexham season 2 on FX to find out.
Oh, and if you want to get a jump on Welcome to Wrexham season 3 and watch Wrexham games live, check out our guide on how to watch Wrexham live streams from anywhere.
How to watch Welcome to Wrexham season 2 from anywhere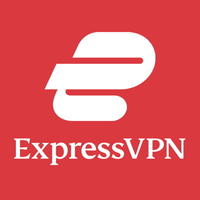 We think speed, security and simplicity make ExpressVPN second to none. During our tests, we saw fast connection times, and we're impressed by the service's ability to access more than 3,000 services spread out across 160 locations in 94 countries. There's a 30-day money-back guarantee if you're not satisfied.
If you're away from home and don't get FX or Hulu and can't watch Welcome to Wrexham season 2, you don't have to miss it. Using the best VPN makes it so that you can appear to be surfing the web from your home town, so you can access the same streaming services you already pay for.
Here's how easy it is to stream TV from anywhere in the world:
1. Get a VPN (we recommend ExpressVPN as the best out there)
2. Connect to the location you want to stream from
3. Use your usual streaming service and watch like normal
Exclusive Tom's Guide Discount: Save 49% on the 12-month ExpressVPN plan
---
How to watch Welcome to Wrexham season 2 in the U.S.
Welcome to Wrexham season 2 episodes 1-5 are available to stream now on Hulu in the U.S. and Disney Plus everywhere else.
Next week, Welcome to Wrexham season 2 episode 6 is currently slated to debut on its own on Tuesday, October 3, ending two consecutive weeks of two episode drops.
FX is part of many cable packages and can be added if yours doesn't have it. If you've cut the cord, you can find FX on two of the best streaming services: Fubo and Sling TV.
But while it's included in Fubo's regular package, Sling TV customers need to have Sling Blue (starts at $40 per month).
FX is also on some of the best cable TV alternatives, including Hulu with Live TV and YouTube TV.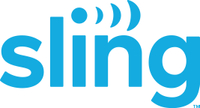 You can get FX in Sling TV Blue, which starts at $40 per month. Sling Blue also includes the USA network, TBS, Food Network, the NFL Network and Lifetime.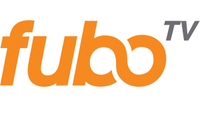 Fubo: One of the best streaming services with FX, Fubo has all of the right network channels and the two cable channels you don't want to go without. Who needs cable? Not Fubo subscribers. It's got a 7-day free trial so you don't need to pay up front.
After airing on FX, episodes of Welcome to Wrexham season 2 will be available to stream the next day on Hulu.
Can you watch Welcome to Wrexham season 2 in the UK, Canada and Australia?
Ah, corporate synergy. Hulu isn't available outside of the U.S., but Disney Plus is, and episodes will be available on Disney Plus the day after they air on FX in the U.S.
Disney Plus costs £7.99 per month and £79.90 per year in the UK, Canadians pay $11.99 CAD per month, or $119.99 CAD per year, while Australians have the option of paying AU$13.99 per month or AU$139.99 per year.
Americans abroad could just use the service of their choice, provided they log in via a VPN such as ExpressVPN.

Spoilers for Welcome to Wrexham seasons 1 and 2 ahead
Welcome to Wrexham season 2 trailers
The first trailer for Welcome to Wrexham season 2 has landed, and it shows how things have changed for the team since the world's eyes fell upon them. While things are mostly positive, the pressure mounts when King Charles comes calling. Not that the pressure was ever gone though, as Wrexham will need to escape the doldrums of the National League this season in order to survive financially.
Then there's a newer trailer: Rooting for The Town. The Town is a term used to affectionately refer to the town of Wrexham, and while football may be the main focus of Welcome to Wrexham, the Welsh town itself is also incredibly important. It's struggle for survival and relevance in a post-industrial U.K. often mirrors the struggle of the team, and like the team, it's nearly impossible not to root for The Town.
Over Labor Day weekend, the Welcome to Wrexham trailers started to really flood YouTube. First, there was More Pressure than Ever, highlighting the immense pressure Reynolds and McElhenney are under to secure promotion to the English Football League Two. This is touched on in the first season 2 trailer, but More Pressure than Ever underscores it. As one Wrexham fan says in the trailer, "Yeah, you can just feel now there's stakes here."
After More Pressure than Ever, things take a more optimistic tone with Coming Together, the fourth trailer for season 2. While the trailer talks about how special this journey has been for Reynolds and McElhenney, the real highlight of the trailer is the focus on the Wrexham Women's team, who look set to feature in season 2 alongside the Men's first team.
If those previous four trailers didn't get you hyped — and if they didn't I'm truly shocked — then Anthem certainly will. This looks set to be the final trailer before season 2 debuts and is just pure hype for the upcoming season of Welcome to Wrexham. It won't tell you anything you don't already know, but it will get you inspired.
Welcome to Wrexham season 2 cast
As a documentary, the cast for Welcome to Wrexham depends on real-life events, who consents to be interviewed, etc. We can assume that Ryan Reynolds and Rob McElhenney will return, as well as several members of the team. The show will likely also continue to feature members from its community of supporters.
Billed cast from Welcome to Wrexham season 1 who look set to return in season 2:
Rob McElhenney, Wrexham A.F.C. co-owner and famous TV star
Ryan Reynolds, Wrexham A.F.C. co-owner and famous Deadpool
Humphrey Ker, Wrexham A.F.C. executive director and Rob McElhenney's colleague
Fleur Robinson, Wrexham A.F.C. chief executive
Shaun Harvey, Wrexham A.F.C. advisor to the board
Phil Parkinson, Wrexham A.F.C. manager
Paul Mullin, Wrexham A.F.C. player
Jordan Davies, Wrexham A.F.C. player
Aaron Hayden, Wrexham A.F.C. player
Ollie Palmer, Wrexham A.F.C. player
Welcome to Wrexham season 1 recap
The first season of Welcome to Wrexham starts with Ryan Reynolds and Rob McElhenney partnering up to buy Wrexham A.F.C. — the third-oldest football club in the world. Unfortunately, despite its prestigious history, Wrexham had been mismanaged into oblivion, a.k.a. The English National League.
Enter McElhenney, who between the documentary series Sunderland Til' I Die and the encouragement of his Mythic Quest writer's room companion Humphrey Ker, found himself wanting to own a football club. McElhenney, while incredibly successful due to his show It's Always Sunny in Philadelphia, wasn't movie star successful — or movie star wealthy. So he reached out to Reynolds and after maximum effort, the gang bought a football team.
The rest of the season focused on what happens once Reynolds and McElhenney own the club. They have to bring in front office staff and coaches and fix the grounds, all of which takes incredible effort and money. Adding real stakes to the venture, the pair will actually lose money every season the club fails to get promoted to the next tier of the English football pyramid — the English Football League Two.
In the end, Wrexham goes on a Cinderella run. Reynolds and McElhenny take the team from 20th prior to their takeover to 8th in just one season. Then, in the 2021-2022 season, they make it all the way to 2nd place, earning a spot in the National League promotion playoff. But ultimately they fall just short. Wrexham falls to Grimsby Town in a brutal playoff loss and loses a chance at silverware in the FA Trophy final against Bromley. Still, the club — and the town of Wrexham itself — have never felt more hopeful.
Welcome to Wrexham season 2 rumored storylines
Okay, seriously. One last chance. Because it's a documentary, we have a really good idea of how Welcome to Wrexham season 2 will go. So if you don't want to know what happens, please skip ahead. I'm begging you.
Okay, ready? Good.
Wow. What a season. Wrexham are Vanarama National League champions. The Wrexham lads won promotion on the second to last matchday of the season after beating Boreham Wood 3-1 — with Paul Rudd in attendance. This means that the current season of football has Wrexham returning to the English Football League as a member of the EFL League Two, a massive accomplishment. But for Welcome to Wrexham season 2, we will stay in the National League to watch Wrexham's title run.
And this season of roaring highs was not without drama. Despite an incredible season that saw Wrexham win it all, they had to fend off an incredible Notts County team that could very well follow Wrexham to the EFL. Plus, the National League wasn't the only competition Wrexham participated in this season. The FA Cup and FA Trophy will almost certainly take up some of the screen time in season 2, especially since Wrexham striker Paul Mullin scored more goals in the FA Cup than any other player.
We should also see some games from the Wrexham AFC Women based on the trailers so far. This might include a thrilling 6-0 thrashing of CPDM Y Felinheli that saw one Wrexham player score four goals. In fact, McElhenney all but confirmed via tweet that the Wrexham AFC Women will make an appearance in season 2. Makes a lot of sense given that the Wrexham Women just won the Genero Adran North League and won promotion to the Adran Premier League following a playoff victory against Briton Ferry.
A Royal visit to the Racecourse Ground this morning🔴⚪ #WxmAFC | 📸 @GTPhotography_1 pic.twitter.com/AK4tZdRSsFDecember 9, 2022
And it wouldn't be a TV show without a special cameo. In Welcome to Wrexham season 2, we will see the royal family visit the Racecourse Ground — specifically King Charles III and Camilla, the Queen Consort. Most likely their visit won't take up much of the season, or even a whole episode, but it will certainly be interesting to see Reynolds and McElhenney handling such a high-profile visit.
Unfortunately for Wrexham fans, the off-field drama regarding the stadium continues in the background. Wrexham was denied funding from the U.K. government to rebuild "The Kop," an end of the stadium that has been planned for renovation. The club is also still awaiting the Wrexham Supporters Trust to surrender the lease to the Racecourse Ground stadium back to the club, which is sure to generate some tension. It's unclear if any of this will make it into season 2, however.
Finally, Wrexham came to the U.S. this summer. However, we don't expect this U.S. summer tour storyline to make it into the show until season three.
Even if the U.S. tour doesn't make it into season 2 of Welcome to Wrexham, America will almost certainly make an appearance. Wrexham's fourth-round FA Cup fixture against Sheffield United took place on the same day as the Philadelphia Eagle's NFC Championship game, so It's Always Sunny in Philadelphia star McElhenney stayed stateside to watch Wrexham at an Eagles tailgate while Reynolds went over to Wales to put in an appearance in the owner's box.
Welcome to Wrexham season 2 episode 1 review
Well, we certainly got the royal visit faster than expected. Episode 1 was a big one — over 40 minutes — and so far it's mostly great. The first episode focused on both the royal visit and Reynolds and McElhenney's goal of restoring the Racecourse Ground as well as the beginning of Wrexham's 2022-2023 National League campaign.

The show still packs plenty of drama and feel-good moments. The biggest problem so far? Episode 1 probably needed to be two episodes, as the drama was undercut by switching back and forth between the two storylines. Given that future episodes will be half-hour episodes, the hope is that these shorter runtimes will allow Welcome to Wrexham to focus on one story per episode. If it does, there's no reason to expect season 2 won't be just as enjoyable as season 1.
Spoiler alert: Having now seen episodes 2 and 3, I can tell you that the show definitely gets back to what made it great in season 1. Catch up now before episodes 4 and 5 premiere tonight!
More from Tom's Guide