Next week, we hope to uncover brilliance when we watch Secret Invasion online with Disney Plus. The latest MCU TV series arrives in the shadow of a particular rough patch of Marvel shows and movies — and critics aren't entirely thrilled about this one either.
Secret Invasion Disney Plus release date and time
Secret Invasion episode 1 debuted today (Wednesday, June 21) at 3 a.m. ET / 12 a.m. PT / 8 a.m. BST / 5 p.m. AEST on Disney Plus.
It has a runtime of 54 minutes and 39 seconds.
So, while WandaVision and Loki impressed, Secret Invasion is the first Phase 5 MCU series, and follows She-Hulk's wonky CGI. Hopefully, its top-tier cast can elevate it properly.
Its story is a bit complicated, but still a little familiar. Nick Fury (Samuel L. Jackson) returns to Earth to stop a particularly nasty group of the shape-shifting Skrulls who have infiltrated the highest ranks of power across the world. Let's hope they have a better catchphrase than "hail Hydra."
To stop them, he'll have the assistance of his Skrull friend Talos (Ben Mendelsohn), whom you may remember from 2019's Captain Marvel. You might want to go rewatch it. Audiences have additional incentives to watch the series thanks to top-flight cast members including Olivia Colman (The Favourite) and Emilia Clarke (Game of Thrones).
Here's everything you need to watch Secret Invasion (one of our top picks for the new shows and movies to watch in June 2023).
When is Secret Invasion's release date on Disney Plus?
Secret Invasion episode 1's release date is today (Wednesday, June 21) on Disney Plus. Episode 1 arrived at 12 a.m. PT / 3 a.m. ET / 8 a.m. BST / 5 p.m. AEST.
The next five episodes debut on the following Wednesdays.
The ad-free Disney Plus price is $10.99 per month, and there's also Disney Plus Basic, an ad-supported tier at $7.99 per month.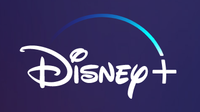 Disney Plus gives you access to the entire Disney vault of classics like Frozen, The Little Mermaid and Beauty and the Beast as well as newer hits like The Mandalorian, Loki and more. Get the most value with the $12.99 bundle that throws in Hulu and ESPN Plus.
How to watch Secret Invasion internationally
Disney Plus is available in Australia, Austria, Belgium, Canada, Denmark, Finland, France, Germany, Iceland, India, Indonesia, Ireland, Italy, Japan, Luxembourg, Mauritius, Monaco, Netherlands, New Zealand, Norway, Portugal, Spain, Sweden, Switzerland and the United Kingdom, so it's not going to be tough to get access to Secret Invasion.
Secret Invasion episode schedule
Secret Invasion episode 1: Wednesday, June 21
Secret Invasion episode 2: Wednesday, June 28
Secret Invasion episode 3: Wednesday, July 5
Secret Invasion episode 4: Wednesday, July 12
Secret Invasion episode 5: Wednesday, July 19
Secret Invasion episode 6: Wednesday, July 26
More from Tom's Guide