The buzz has been building for almost a year and now, Everything Everywhere All at Once is on the precipice of Oscar triumph. The movie leads all 2023 Oscar nominees with 11 nominations, including Best Picture, Best Director, Best Actress for Michelle Yeoh, Best Supporting Actress for Ke Huy Quan and Best Supporting Actress for Jamie Lee Curtis and Stephanie Hsu.
Everything Everywhere All at Once details
The movie features a very strange trip through the multiverse — but it wasn't made by Marvel. Instead, the little indie-that-could stars Michelle Yeoh as a laundromat owner who is pulled into an insane adventure involving parallel realities. Everything Everywhere All at Once might as well refer to the mash-up of so many genres and tones, from Hong Kong martial arts flicks to science fiction to comedy.
Yeoh's Evelyn Wang starts off as a very ordinary woman living a very ordinary life. But then, she learns from an alternate version of her husband that other realities exist and that she is the key to saving everyone from annihilation. Evelyn must learn to tap into newfound powers to face off against the would-be multiverse destroyer: another version of her daughter, Joy. Ultimately, the genres fade away to reveal what this story is truly about: love.
The movie has been a darling since it debuted at South by Southwest in March 2022, after which it went on to become a blockbuster, earning $104 million worldwide. It has racked up awards and accolades, including the Best Picture prize at the Critics Choice Awards.
In terms of other Oscar nominees to stream, you can watch The Banshees of Inisherin, watch Tar and watch Top Gun: Maverick without renting either.
Here's everything you need to know to watch the Everything Everywhere All at Once online.
How to watch Everything Everywhere All at Once from anywhere
Just because Showtime isn't available everywhere doesn't mean you can't watch Everything Everywhere All at Once if you're away from home. Watching along with the rest of the internet can be pretty easy. With the right VPN (virtual private network), you can stream the show from wherever you go.
Not sure which VPN is right for you? We've tested many different services and our pick for the best VPN overall is ExpressVPN. It offers superb speeds and excellent customer service.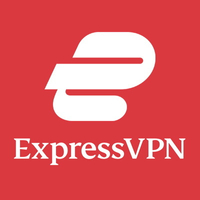 Our favorite VPN service, ExpressVPN, really shines thanks to its safety, speed and simplicity-to-use. It's also compatible with loads of devices - from iOS and Android to Roku, Apple TV and PlayStations. You'll even get an extra 3 months free if you sign up for a year, or there's a 30-day money-back guarantee if you just want to give it a try.

Using a VPN is incredibly simple.
1. Install the VPN of your choice. As we've said, ExpressVPN is our favorite.
2. Choose the location you wish to connect to in the VPN app. For instance if you're in the U.S. and want to view a U.K. service, you'd select U.K. from the list.
3. Sit back and enjoy the action. Head to your streaming service of choice and tune in.
How to watch Everything Everywhere All at Once online in the US for free
Everything Everywhere All at Once is streaming now on Showtime.
Showtime is a premium channel available with a cable subscription, but can watch EEAAO for free.
Showtime offers a free 30-day trial for new subscribers, which is easy to get if you've already cut the cord and don't have cable. Just sign up at Showtime.com or via Prime Video Channels or Apple TV. Another option is to add Showtime as an extra to a live TV service, like Sling TV or FuboTV.

Showtime is offering a 30-day free trial to check out its acclaimed originals and library of movies. The premium channel is the home of acclaimed shows like Yellowjackets, Billions and Your Honor, as well as recent and classic films.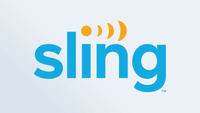 Sling TV is one of the cheaper live TV services on the market. New subscribers can get the half off the first month. Choose the Orange or Blue package, then add on Showtime for $10/month.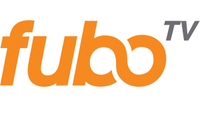 Fubo.TV is a great alternative to a cable package. With the Pro Plan ($70 per month), you get over 120 channels, including all the local broadcast networks and top cable brands. Add on Showtime, starting with a free trial.
How to watch Everything Everywhere All at Once in the UK
Good news for Brits! Everything Everywhere All at Once is streaming on Prime Video UK.
How to watch Everything Everywhere All at Once in Canada
Canadians can also stream Everything Everywhere All at Once on Prime Video.
How to watch Everything Everywhere All at Once in Australia
Aussies can also watch Everything Everywhere All at Once on Prime Video or on Binge.
Binge is free for the first 14 days, and starts at $10 per month for one screen and SD viewing.

Done with the first season of Yellowjackets? Then check out 7 shows to watch while you wait for Yellowjackets season 2.