Amazon is holding a major hardware event today (September 28) and you can follow our Amazon hardware event live blog for all the latest news from the showcase. We'll also be bringing you our reactions on the new products; expect to see a slew of Echo devices and more.
In prior years, Amazon has launched dozens of products at each event, many of which are timed to be available just before Black Friday. Typically, we've seen new Echo smart speakers, new Fire TV devices, routers, and more. Already, Amazon has dropped four new Fire HD 8 tablets, so we at least know that won't be part of the event.
Here's everything you need to know about the Amazon event, as well as what we think might be announced.
Amazon Event: Date and time
Amazon's event is set for Tuesday, September 28 at 12 p.m. ET / 9 a.m. PT. We will be bringing you live coverage of the event, so stay tuned to Tom's Guide.
Amazon Event: Can I watch it?
As with most other launch events during the pandemic era, Amazon's event will be virtual. Unlike Apple events, the Amazon event is invite-only, but we'll be covering all the product releases as they're announced. However, Tom's Guide will be live-blogging the event, so stay tuned for our coverage.
Amazon Event: What devices to expect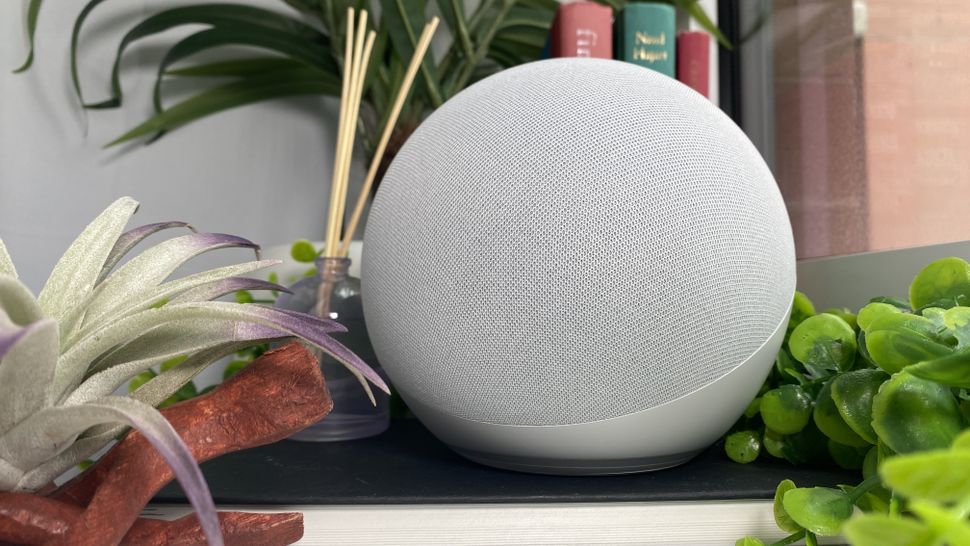 Amazon hasn't said anything in advance about what's going to be announced, but expect a deluge of devices. Currently, the big expectation is that a new Echo and Echo Dot will be unveiled by Amazon given that it is now two years since the last smart speaker was released. We may also see invite-only devices such as the Amazon Astro robot and Ring Always Home Cam drone become available for broader audiences.
In years past, Amazon has launched nearly a dozen products at once. Last year we saw the release of the Amazon Echo Show 15, a larger version of the Echo Show lineup that mounts on your wall, and the Amazon Halo View, the company's first fitness tracker with a display. We also got several Ring devices and an Alexa-enabled Amazon Smart Thermostat.
Amazon also recently announced that it would be acquiring iRobot, makers of the Roomba robot vacuum. According to The Verge this deal still has yet to be completed, so we are not expecting any iRobot devices as part of Amazon's event.
Below is our speculation based on what Amazon has released in earlier years, plus what it's already announced this year.
Fire tablets
Amazon just dropped four new Fire HD 8 tablets on September 21, so we probably won't see more of those. However, we could still see devices like last year's Amazon Fire HD 10 Plus be announced with similar "Tap to Alexa" features that we just got on the Fire HD 8.
Fire TV devices
We were expecting a new Fire TV stick last year and did not get one. This year, it really would be surprising not to see a new streaming stick or even a replacement for the Fire TV Cube, which is fairly old at this point. Traditionally, Amazon has launched a new streaming stick at its September event.
Amazon Echo speakers
Digital Trends recently reported on a Federal Communications Commission (FCC) filing for a new digital media receiver. No guarantee that this is the next Echo, but hopefully we will see it on September 28. Since it has been two years, a major update of some kind would not be outside the norm.
Echo Show smart displays
Last year we got a brand new Echo Show display: the Amazon Echo Show 15. It would be odd to see a major update to that device, but there are now a few other devices in the Echo Show lineup, and we could see updates to those. The Echo Show 5, in particular, seems due for an update unless Amazon intends to abandon the device for larger screen formats.
Echo Buds and Echo Frames
The second-generation Echo Frames got an update in 2021 after launching in 2020, so we could see another annual update. A new version of the Echo Buds could also be in the works. The wireless earbuds are now over a year old and need a refresh if they are going to compete with Apple's new AirPods Pro 2.
Eero routers
Prior to their 2021 event, Amazon had released a new Eero mesh router each of the last two years. Given the year off, there is an increased chance that we could see an upgrade this year.
Alexa-compatible appliances and devices
One of the more interesting announcements last year was a relatively inexpensive Amazon Smart Thermostat. This device does not have a ton of bells and whistles but it is a great budget option. Amazon may choose to bring similar budget smart home devices if it deems the smart thermostat project a success.
Ring devices
While Ring is owned by Amazon, it tends to release products on its own schedule. We do not know of any rumored devices for this event, but last year saw three new Ring devices, so it would not be a shock to see something from the smart home brand this year.
Alexa updates
It's also reasonable to assume that we'll see a number of improvements to Amazon's smart assistant itself. However, at this time we don't have any rumors to go off of. The one thing that could be coming is increased "Tap to Alexa" functionality since it is now on a fair amount of Amazon devices. But most likely, any Alexa updates will be a surprise for everyone.
We'll know more on September 28, and will share the news with you as soon as we get it.