The new iPhone 15 and iPhone 15 Pro are set to arrive this fall, but what should you expect? We could finally see Apple embrace USB-C across the board, bring its Dynamic Island to the regular models and make the Pros super pro with a titanium design and the camera upgrade many have been waiting for.
I've been covering iPhone launches since the original, and I'm going to break down the 7 biggest iPhone 15 rumors and leaks so far you need to know.
USB-C, finally!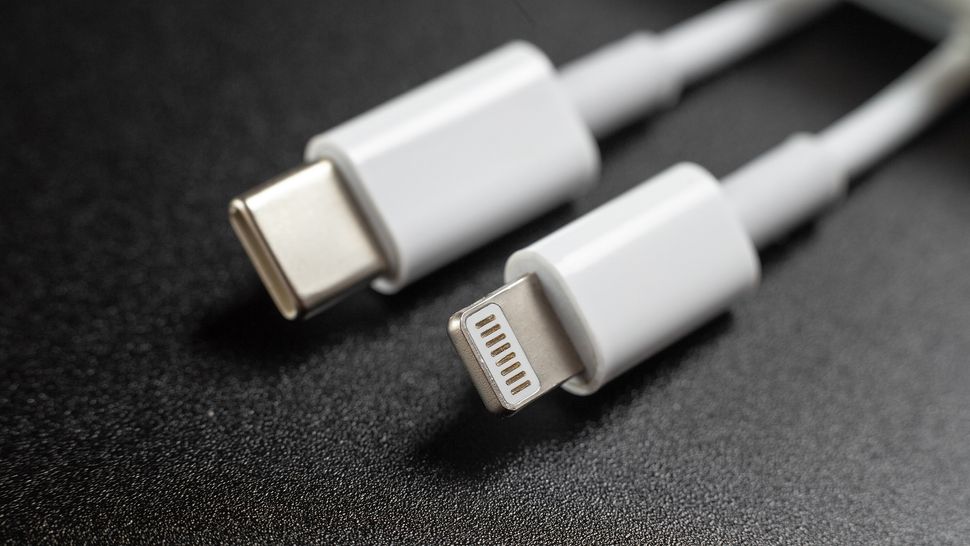 Apple is basically embracing USB-C for the iPhone against its will due to EU regulations, but I'm still glad to see the company catch up to the best Android phones with this key feature. The Lightning connector is just too slow and simply not as reliable as USB-C over time, so the hope is that we'll see both faster transfer speeds to PCs and from cameras, as well as faster charging.
So the good news is that Lightning should be dead. The bad news is that Apple is rumored to offer faster transfer speeds on the Pro models, so the regular iPhones could get screwed. Plus, there's been a few reports that Apple may require Made for iPhone (MFi) certification from accessory makers so that it's able to make money off the open standard. But regulators are already sounding the alarm that such a move would be illegal.
Dynamic Island coming to all iPhone 15 models
The iPhone 14 and iPhone 14 Plus missed out on one of the most innovative design and UI elements of the iPhone 14 Pro series. But it looks like Apple is rectifying that for the new iPhone, as both the iPhone 15 and iPhone 15 Plus are tipped to feature Apple's Dynamic Island feature.
In case you haven't been following, the Dynamic Island is a replacement for the notch and delivers alerts and Live Updates towards the top of the display. So you can do things like see your next turn at a glance while getting directions, quickly access music controls, check the status of your Lyft ride or see sports scores — all without diving into an app. We're hoping a lot more developers jump on board this year at WWDC 2023.
A17 Bionic with serious power
This is one of several features that will likely be reserved for the iPhone 15 Pro and Pro Max, but the rumored A17 Bionic chip should still be a pretty big deal. And that's because it will likely be the world's first 3nm chip inside a phone. In fact, Apple has allegedly gobbled up 100% of the supply — at least for this year.
Because the A17 will squeeze even more transistors into the same amount of space, you should expect blazing performance. And the leaked Geekbench numbers for the A17 chip — if legit — blow away the Galaxy S23 Ultra. Plus, the 3nm process should make the iPhone 15 Pros more efficient and last even longer on a charge.
Titanium design (but no solid-state buttons)
Here's another perk that's likely to be Pro-only this year. The iPhone 15 Pro and Pro Max could both feature titanium alloy frames, moving on from the stainless steel for previous models. The benefit is that titanium is stronger and lighter than both aluminum and steel. So you should get a design that's tougher but easier on your pocket. We've also seen several rumors that the iPhone 15 Pro edges will be more rounded, making them comfier to hold.
Earlier iPhone 15 Pro rumors said that Apple was potentially ditching mechanical buttons for solid-state buttons that are more durable. They wouldn't physically depress but would feel like they do thanks to haptic feedback. This could have resulted in a more durable design, but two analysts now say this rumor is shut down at least until 2024.
New iPhone 15 camera sensors
Apple may be adopting Sony's latest state of the art image sensors for the iPhone 15. A report from Nikkei says, "Sony's new image sensor roughly doubles the saturation signal level in each pixel compared with conventional sensors. In other words, the sensors can capture more light and reduce overexposure or underexposure in certain settings, enabling a smartphone camera to clearly photograph a person's face even if the subject is standing against a strong backlight."
In our camera testing we found that the iPhone 14 Pro could sometimes overexpose faces in direct sunlight compared to the Pixel 7 Pro. So we're hoping for more consistent results from the iPhone 15 lineup. We've also heard that the regular iPhone 15 series could get the 48MP main camera from the iPhone 14 Pro lineup, although the ProRAW format may remain an iPhone 15 Pro exclusive.
Periscope zoom for iPhone 15 Pro Max
The iPhone 15 Pro Max could be in a class of its own if this rumor is true. Apple's highest-end flagship will reportedly boast the first periscope zoom lens on an iPhone, enabling a much more powerful optical zoom than the current max of 3x. The new zoom will allegedly go up to 6x optical, though the digital zoom range remains unclear.
Unfortunately, the regular iPhone 15 Pro will likely be stuck at 3x zoom and the iPhone 15 and 15 Plus may forgo a telephoto lens again. And that sucks for a $799 phone. The entry-level Galaxy S23 has a telephoto zoom.
iPhone 15 colors
As with every new iPhone release, there's been plenty of speculation over the new iPhone 15 colors. And so far we've heard that the iPhone 15 Pro and Pro Max will come in a new red shade. The regular iPhone 15 may come in the usual colors but may also get new pink and blue options.
iPhone 15 outlook
This is just a quick tour through the biggest iPhone 15 rumors so far. And it really looks like this could be the year to go Pro. So long as there isn't a major price hike…
Be sure to check out our iPhone 15 hub, iPhone 15 Pro page and iPhone 15 Pro Max guide for all the latest rumors and leaks as we get closer to Apple's big September event.
More from Tom's Guide