The new iPhone 15 Pro series is tipped to feature a ton of advantages over the regular iPhone 15. I'm talking everything from a stronger and lighter titanium design and 120Hz ProMotion display to smaller screen bezels.
And let's not forget the A17 Bionic chip that should be an exclusive to both the iPhone 15 Pro and iPhone 15 Pro Max. This 3nm chip would be a world's first in a phone and promises stronger performance along with even better power efficiency. In fact, early A17 Bionic benchmark numbers (if legit) blow away phones like the Samsung Galaxy S23 Ultra.
But as we learn more about the iPhone 15 Pro vs iPhone 15 Pro Max rumored differences, one exclusive feature is standing out more than any other. And at least for me it's a huge deciding factor in what I would recommend as the best iPhone to buy — and what I would by myself.
Update: The iPhone 15 Pro and Pro Max will reportedly not offer solid-state buttons after all based on a new analyst report.
A powerful periscope zoom: Pro Max only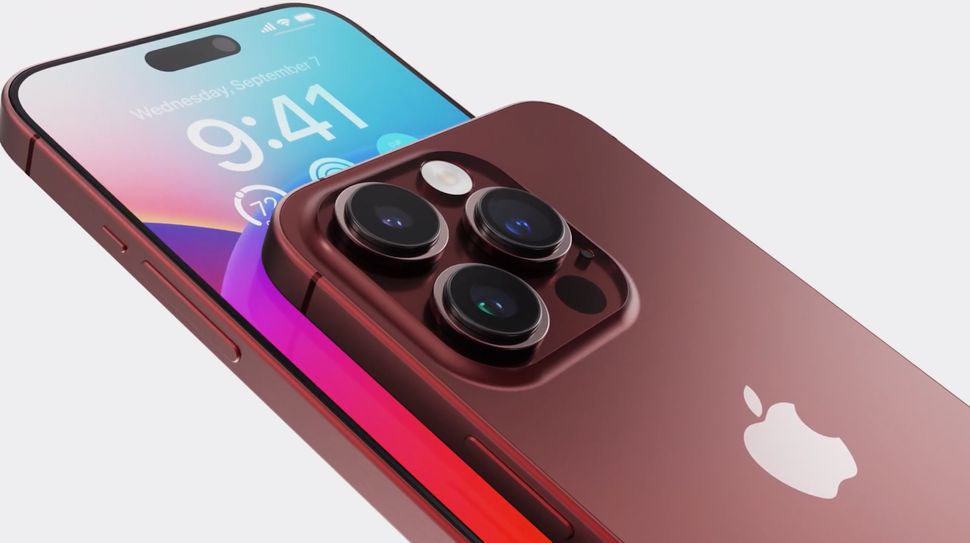 According to Apple analyst Ming-Chi Kuo, "the highest-end model of the 2H23 iPhone 15 model (15 Pro Max or 15 Ultra) will adopt the periscope camera." In other words, the iPhone 15 Pro Max will get a powerful optical zoom while the iPhone 15 Pro will get screwed.
While we first heard this potentially bad news in late January, this week Kuo doubled down on his prediction, claiming that parts maker Largan will be the supplier of the periscope zoom lens just for the iPhone 15 Pro Max. He even cited a price of $4.
The reason why this is a major bummer is that the iPhone Pro series has been stuck on a 3x optical zoom for a while at a time that the S23 Ultra offers dual telephoto zoom lenses of 3x and 10x. The Google Pixel 7 Pro also offers a more powerful 5x optical zoom.
If you don't believe me how much of a difference a good zoom makes, check out our zoom shootout between the iPhone 14 Pro Max vs Galaxy S23 Ultra vs Pixel 7 Pro. Above is just one example where the iPhone falls behind with a 15x zoom shot of the Chrysler building. You can simply make out a lot more detail in Samsung's shot, and I hate to think that the iPhone 15 Pro will be stuck with the same telephoto lens.
Rumors point to the iPhone 15 Pro Max getting a 5x or 6x telephoto zoom, so at the moment we're assuming the iPhone 15 Pro will stick with a 3x lens. We're also anticipating that the Pro Max will get a much bigger digital zoom than the current 15x. The Pixel 7 Pro goes up to 30x zoom, while the S23 Ultra has a crazy 100x Space Zoom, though it can be shaky at the highest level and Samsung has been accused of faking shots of the moon with its AI enhancements.
Other iPhone 15 Pro Max vs iPhone 15 Pro differences
Beyond the periscope zoom, the iPhone 15 Pro Max and iPhone 15 Pro should have some other key differences that will carry over from the iPhone 14 Pro series. For one, the Pro Max should once again feature a larger 6.7-inch display, compared to 6.1 inches for the iPhone 15 Pro. I personally prefer the larger panel, but fans of the best small phones may gravitate towards the regular Pro.
The even bigger iPhone 15 Pro Max vs iPhone 15 Pro difference should be the battery size and battery life. In our iPhone 14 battery life testing, the iPhone 14 Pro Max lasted for a whopping 13 hours and 39 minutes, which is good enough to make our best phone battery life list. Meanwhile, the iPhone 14 Pro hit only 10:13.
Now, we expect the A17 chip and iOS 17 enhancements to boost both of these numbers for the iPhone 15 Pro models, but the iPhone 15 Pro Max should still have a distinct advantage. The iPhone 14 Pro has a 3,200 mAh battery and the iPhone 14 Pro Max has a 4,323 mAh battery, but we haven't heard what the capacities will be on the new models yet.
Bottom line
Given the fact that Apple is rumored to be giving the iPhone 15 Pro series a price hike, I think a lot of shoppers are going to be scrutinizing if the iPhone 15 Pro vs iPhone 14 Pro upgrades will be worth the money.
And if I'm going to be spending $1,100 to $1,200 on a new phone, I'll want it to be as future-proof as possible. I love the flexibility a strong telephoto zoom offers, so my money is on the iPhone 15 Pro Max being a better value if the early reports prove true.
More from Tom's Guide