Picking the perfect mattress can seem daunting. There are so many options to choose from, with a confusing range of different materials and features... and that's before you've tried to understand all the mattress jargon that sleep writers like us can be forgiven for thinking is common knowledge.
But, of course, your mattress is going to be one of the most important purchases you make for your home. A comfortable and supportive mattress is the key to a good night's sleep and sleep is vital for supporting us both physically and mentally.
In this guide we'll give you essential questions to ask before committing to a new mattress and help you find the best mattress for the way you sleep.
1. How firm should my mattress be?
There's no 'one size fits all' approach to mattresses, but there are some rules of thumb to follow, and your first step should always be to consider the way you sleep. Back sleepers need support to keep their spines aligned, with medium-firm hybrid mattresses often offering the right balance of coils and foam. Likewise, combination sleepers will suit a medium-firm mattress, but need some buoyancy to change position – a more responsive hybrid can work well, but so can a latex mattress.
The best mattress for side sleepers is one that has some give around the shoulders and hips, to avoid pressure building up in this position. For that reason, those who like to lie on their side will benefit from a slightly softer mattress that they can sink into. Memory foam is often the best choice here.
Conversely, stomach sleepers need a firm mattress that keeps the hips level with the shoulders – innerspring mattresses offer this firmer support.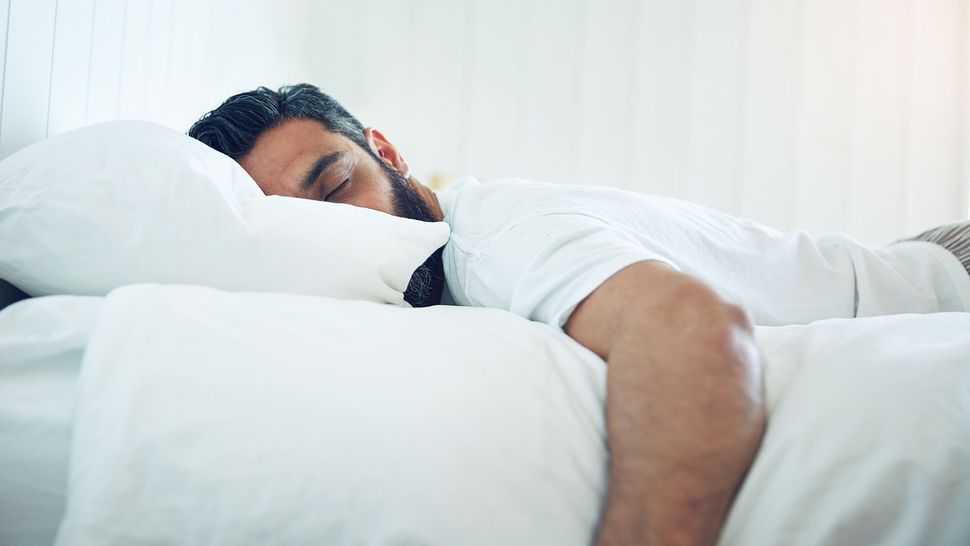 2. What's the right mattress for my body weight?
Alongside choosing the right mattress for your sleeping style, you need to consider your body weight. Most mattresses are designed with an average weight sleeper in mind, so if you're particularly light or heavy weight you'll need to factor this into your decision making process. Heavier weight sleepers of over 250lbs will need a firmer mattress or a model specifically designed for their weight (here are what we think are the best mattresses for heavy bodies).
Lightweight sleepers should look for a slightly softer mattress that allows them to sink in far enough to relieve pressure on the joints. Lightweight sleepers could also consider adding a good quality mattress topper to a mattress for added softness.
3. Would a memory foam mattress be best?
All-foam mattresses usually contain a mixture of memory foam and polyfoam, but unlike traditional mattress models, there are no coils.
The best memory foam mattresses offer instant comfort and support as the memory foam is designed to contour to your body and support you in a gentle 'hug'. As weight is distributed evenly across the whole surface of the mattress, pressure is reduced, and motion isolation is typically superb. However, the memory foam isn't for everyone. Not everyone likes the 'quicksand' feel of a softer memory foam mattress, which can make changing position difficult.
Our foam vs spring mattress explainer will run down the differences in greater detail, but common issues with all-foam mattresses is that they can trap body heat, and the edge support can be weak, too. If you're used to an innerspring model, foam can take a bit of getting used to. (Hybrid mattresses can offer a good middle ground if you're unsure what you want – we'll get into those in more detail in the next section.)
Another option is to go for a latex mattress. Instead of synthetic memory foam, these use latex foam (either Dunlop or Talalay). Latex is typically durable and hard-wearing, with a bouncy feel that makes it easy to change position at night. They sleep cooler than memory foam. But they are considerably more expensive and can struggle to isolate motion effectively, which means they're not a great choice if you share your bed with a restless sleeper.
Almost all of the best organic mattresses on the market feature latex foam, often in combination with a layer of springs.
4. ... or do I need a traditional innerspring model?
Mattresses with springs offer more bounce than all-foam versions and are designed to offer an extra layer of support. There are two main types of mattresses with springs: hybrid mattresses and innerspring mattresses.
The best hybrid mattresses are made with a layer or layers of springs combined with foam (generally either memory foam or latex). They offer an appealing combination of contouring from the foam combined with bounce from the springs, and sleep cooler than all-foam models as the coils provide somewhere for air to circulate. But they can be too bouncy for those sharing a bed with a restless partner, and may not offer enough cushioning for lightweight sleepers.
Innerspring mattresses offer a more traditional feel with a design consisting mainly of springs – sometimes with a pillow top for cushioning. Ideal for those looking for a firmer feel, they sleep cool and are often good at keeping the spine aligned for stomach and back sleepers. On the flip side they may be too firm for some sleepers, don't offer a lot of contouring and motion isolation is generally not great.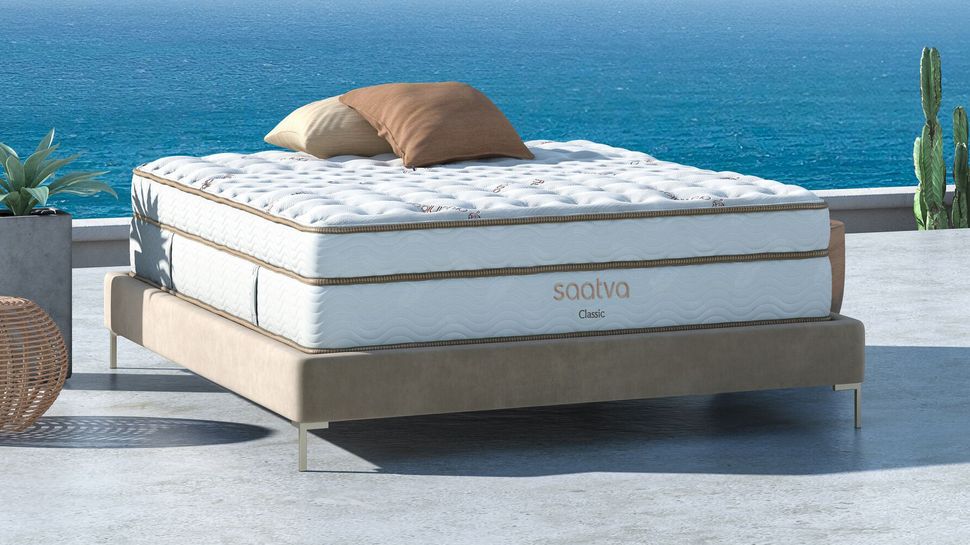 5. Do I actually need a new mattress?
Remember, mattresses aren't designed to last forever. It's generally recommended you replace your mattress every seven or so years, not least due to the alarming volumes of dead skin and bodily fluids that build up over time, even if you're meticulous about cleaning your mattress properly.
The exact lifespan of your mattress will vary depending of the materials, brand and how often you're using it, though – we dig into it further in our article exploring How long does a mattress last? However, here are so signs that it's time to think about an upgrade:
The mattress is yellowing, scuffed or has large dips in the surface
The mattress has tears and/or worn patches
You sleep better in any other bed
You wake up with more aches and pains than you had the night before
You wake up in the night because you can't get comfortable
If it's the comfort levels that are the issue, but the mattress itself is in good nick, a new topper could be all you really need. Today's best mattress toppers can make a major difference to the sleep feel, cushioning and support your mattress delivers.
6. Can a mattress help with back pain?
The best mattresses for back pain help to alleviate tension in your shoulders and lumbar region. They do this by offering support and pressure relief in the areas you need it most. Back pain can be horrific and make it extremely difficult to get a good night's sleep, so having the right mattress is crucial. Constantly shifting position to try and get comfortable on the wrong type of mattress will only exacerbate the pain.
Again, it varies person to person, but typically the best type of mattress to look for is medium firm to firm and will have contoured support in the form of adaptive layers of foam, springs and / or latex. If you're in the US, you could also qualify for financial support if you need a specialized mattress (check our guide to what types of mattresses are covered by Medicare?).
7. Do I need a specialist cooling mattress?
Overheating a night is a major sleep disruptor. It's not an issue for everyone, but if you know you sleep warm, it's worth factoring that into your mattress choice. As a rule, all-foam models (and especially cheaper or older memory foams) can struggle with trapping heat, while models with springs tend to sleep cooler as they provide space for the air to circulate.
However, if you really struggle with overheating at night, it might be worth investing in a specialist cooling mattress. Today's best cooling mattresses use materials and designs that draw away body heat and are designed specifically for cooler sleeping (they're much more of a thing in the US than the UK, currently).
Although they'll vary in specifics, cooling mattresses generally have a temperature-regulating surface that keeps the cover cool to the touch and helps to dissipate heat. Any foam used in the mattress will be woven with materials such as graphite or copper or will be infused with gel. These materials are known to provide cooling and stop sleepers from overheating.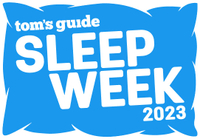 This article is part of Tom's Guide's Sleep Week 2023 celebration, running from Sunday 12 - Saturday 18 March. Over the course of the week we'll be bringing you plenty of expert sleep tips and techniques to help you sleep better this year, as well as advice to help you build the perfect sleep setup for you.