The big Amazon Prime Big Deal Days event is over, but you can still save big on one of the best OLED TVs ever made.
In my eyes, the LG C2 is the best value OLED TV when it comes to price vs performance you can currently get. Right now, you can buy the LG C2 55-inch OLED for just $1,246 on Amazon.
It's worth noting that this is not as low as the price went during this week's October Prime Day event, but at $253 off, this is still a great buy!
What's more, this same TV could be in store for an even bigger discount next month when Black Friday arrives. You can see our early Black Friday deals page for a glance at what's already getting reduced.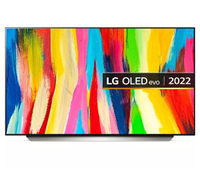 LG C2 55-inch OLED TV: was $1,499 now $1,246 @Amazon
The LG C2 is probably the best non-Micro Lens Array TV LG has ever made. It may not boast the same cornea-burning brightness of the new LG G3, but this is still a superbly well rounded television that is perfect for both hardcore gamers and movie buffs thanks to its unbeatable black levels. Save over $253 right now.
As you'll see in our LG C2 OLED TV review, this is an astonishing set. Up until two weeks ago, I would have happily told you it was the best television I've ever bought. And coming from someone who's owned as many OLED panels as he'd enjoyed hot dinners over the last few years, I don't make that statement lightly.
In fact, the LG C2 was our number one pick here at Tom's Guide for the best TV you can buy for a long time. It's only in the last few weeks that the newer LG G3 OLED has taken its little brother's crown.
This is also the ideal time to buy this awesome OLED, not just because of Prime Day, but also due to the fact this is the time of year LG (and other TV manufacturers) actively look to shed last year's stock thanks to the release of its 2023 line-up of '3-series' OLED TVs.
I may have recently upgraded my LG C2 with the LG G3, but that doesn't mean I don't still own the best TV of 2022. I love the C2 so much, I owned two of them up until about 10 days, when I sold my main 77-inch model. My smaller 48-inch C2 still happily sits in my home office, where I use it as a replacement for one of the best gaming monitors. I still actively use this TV every day, and whether for work or playing the best Steam games, it's served me incredibly well since I picked it up in a Black Friday sale late last year.
Whether you're a hardcore gamer or want to enjoy the best Netflix shows in ultra pristine quality, the LG C2 OLED is still tough to top. The likes of the G3 and Samsung S95C may comfortably beat it when it comes to peak HDR brightness, but measuring in at over 800 nits, this is still a TV that gets sufficiently vibrant while still delivering the perfect black levels OLED as a tech is famed for.
With four HDMI 2.1 ports, the LG G2 is the perfect TV to pair with either a PS5 or Xbox Series X. Thanks to an excellently executed Game Mode, which supports fps-smoothing features like G-Sync, FreeSync Premium and ALLM, there are few better televisions out there to squeeze the best performance out of the best two consoles on the market.
This 55-inch model is pretty much the perfect sweet spot for most people, too. It's probably to big use as a monitor in a home office, but this partiuclar C2 is the ideal size for your average lounge. And if you're a little worried about the threat of OLED burn-in, don't be. Thanks to LG's 'pixel-shifting' features, the chances of getting an in-game HUD or sports score permanently scorched onto your TV's screen is at an all-time low.
The LG G3 may end up being my favorite OLED TV of all time, but the C2 runs it pretty damn close. Unless you have the sort of obsessive Terminator eyes I'm cursed with, the brightness difference between both sets is unlikely to bother you.
If you want a wonderful TV at a great discount that will cover all your movie and game needs, the LG C2 OLED is an absolute no-brainer of a purchase.