Whether you're heading to a barbecue or shopping for early Father's Day gifts, Sonos is making it easier than ever to upgrade your speakers with an epic Father's Day sale.
For a limited time, Sonos is taking up to 25% off select Sonos speakers. The sale includes some of the best Sonos speakers we've tested, such as the Editor's Choice Sonos Move. It's a rare sale from Sonos with discounts that range from $39 to $339 off. We've combed through the sale and below are our top picks.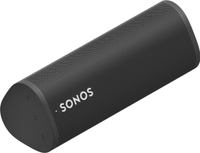 Sonos Roam SL: was $159 now $119 @ Sonos
The Sonos Roam SL is budget version of the Sonos Roam. It strips back a few (arguably non essential) features, but keeps the excellent design and solid sound quality that made its predecessor one of the best Bluetooth speakers around. The primary loss is the Roam SL's lack of a microphone. That means there's no Amazon Alexa or Google Assistant support. The lack of a mic also means that Auto TruePlay, which automatically adjusts the speaker's sound profile to best suit its surroundings, has been nixed. Otherwise, it's a solid portable Bluetooth speaker. Best Buy offers the same price.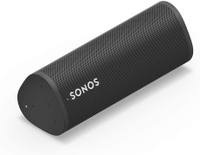 Sonos Roam: was $179 now $134 @ Sonos
The Sonos Roam is a portable Bluetooth speaker that you can take on the road, to the office, or to the backyard. In our Sonos Roam review, we named it the best outdoor smart speaker yet. It can be submerged in water (IP67 rating), lasts up to 10 hours on a single charge, and it's compatible with Alexa and Google Assistant (when connected to your home Wi-Fi). Best Buy offers the same price.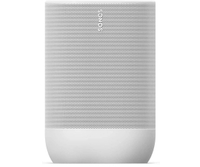 Sonos Move: was $399 now $299 @ Sonos
The Sonos Move is a battery-powered smart speaker with spatial tuning, a rugged design, and built-in virtual assistants. In our Sonos Move review, we especially loved the Move's Auto TruePlay technology, which auto-calibrates the speaker for all types of surroundings/environments. (We found it worked best outdoors). Best Buy offers the same price.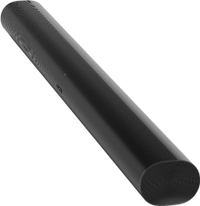 Sonos Arc Dolby Atmos Soundbar: was $899 now $719 @ Sonos
The Sonos Arc optimizes its sound to your room thanks to its Trueplay auto-tuning capabilities. That means you'll always be positioned in the best seat in the house for movie sound. It also has voice control support via Alexa and Google Assistant. In our Sonos Arc review, we called it one of the smartest soundbars you can buy and the best soundbar for audiophiles. Best Buy offers the same price.
The Editor's Choice Sonos Roam is the perfect outdoor speaker when you're on the go and want to travel light. The 15-ounce speaker sports an IP67 rating, which means it's protected against dust ingress and can survive full submersion in water (up to 3 feet for 30 minutes). It can also last up to 10 hours on a single charge. It packs a racetrack-style mid-woofer, two amplifiers, one tweeter, and a high-efficiency motor, which in our testing provided sound that's richer than the Amazon Echo (4th Gen) and Google Nest Audio.
Meanwhile, the 10-inch tall, 6-pound Sonos Move offers beefier sound, but it's more of a wireless smart speaker than it is a portable one. Yes, you can take it on the go, but its smart features are rendered useless when it's in Bluetooth mode and off your home's Wi-Fi network. However, when it's on Wi-Fi mode it can work with Alexa and Google Assistant to read out news and local weather for the day. It has an IP56 rating to protect it from humidity, rain, sun, and accidental drops.
Finally, the Sonos Arc holds a spot in our lift of the best soundbars. Thanks to Sonos' TruePlay technology, the Arc can automatically tune itself to whatever room it's in to deliver the crispest, most accurate audio possible. Its Dolby Atmos support and speech enhancement feature bring the movie theater experience to your living room, plus it looks sleeker than a lot of its competitors.
Just make sure to get your orders in before the sale expires on June 18. For more ways to save, dead to our Sonos promo codes page for the latest discounts from the retailer.