The PlayStation Store's latest sales event are taking on Prime Day PS5 deals by offering big discounts on some of the best PS5 games. Called the Essential Picks sale, this collection of almost 400 deals packs savings on several must-play games on both PS5 and PS4.
We will admit that this isn't the strongest PlayStation Store sale we've seen so far this year, and the lack of discounts on popular PS5 exclusives like Horizon: Forbidden West, God of War Ragnarök or The Last of Us Part 1 is disappointing. Nevertheless, this sales event does still manage to live up to its name by packing big savings on several essential games for Sony's current-gen console.
The PlayStation Store Essential Picks sale is set to run through July 20 and with so many deals to pick from, we've listed some of our favorite picks down below. But be sure to browse the entire selection of discounts, if you've got a specific PS5 game on your wishlist.
Best deals in PlayStation's Essential Picks sale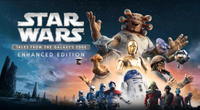 Star Wars Tales from Galaxy's Edge Enhanced Edition: was $49 now $39 @ PlayStation Store
Step into a galaxy far, far away like never before in Star Wars Tales from the Galaxy's Edge Enhanced Edition, a PSVR 2 showcase that lets you visit iconic locations, meet all manner of oddball characters and wield a lightsaber in virtual reality. This sale represents the game's first-ever price drop, so your patience has paid off if you've yet to jump into this VR essential.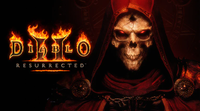 Diablo 2 Resurrected: was $39 now $13 @ PlayStation Store
The definitive way to experience one of gaming's most beloved classics, Diablo 2 Resurrected is a stunning remake of the genre-defining masterpiece. Pick your character class, and prepare to take on the armies of hell as you hack and slash your way through dozens of unique locations picking up as much loot as you can possibly carry along the way.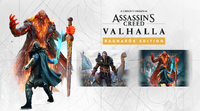 Assassin's Creed Valhalla Ragnarök Edition: was $99 now $29 @ PlayStation Store
Bundling together the full Assassin's Creed Valhalla base game and its meaty expansion, Dawn of Ragnarök, this package is a whole load of game for just $29. You play as Viking warrior Eivor, on a quest to claim England as your own. You'll raid settlements, search for hidden treasures and earn your place among in the gods in Valhalla.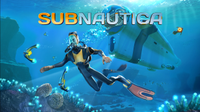 Subnautica: was $29 now $11 @ PlayStation Store
After crash landing on an Alien ocean world, your only hope of survival is to explore the depths. From sun-drenched coral reefs to treacherous deep-sea trenches, you'll need to manage your oxygen supplies and even fend off harmful underwater life. This intense survival game will have you on edge from your very first dive into the deep blue sea.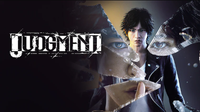 Judgment: was $39 now $15 @ PlayStation Store
A spin-off title from the hugely popular Yakuza franchise, Judgement is an over-the-top action game where you play as a disgraced attorney named Takayuki Yagami. Taking up the role of a private investigator you must unravel a string of murders that are linked to Tokyo's underground crime network. This PS5 edition comes with performance and visual improvements compared to the original PS4 release.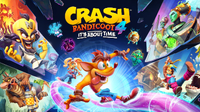 Crash Bandicoot 4 It's About Time: was $59 now $19 @ PlayStation Store
After several years in video game purgatory, Crash is back with a brand new video game and It's About Time. Play as Crash, Coco, Neo Cortex and Dingodile across dozens of platforming levels that will challenge and delight you. Plus, the original story is full of winking references to past games that longtime fans will love.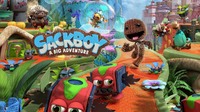 Sackboy A Big Adventure: was $59 now $19 @ PlayStation Store
Sackboy has broken free of the LittleBigPlanet franchise and is now starring in a wonderfully-inventive 3D platformer. Utilize the knitted character's new moves to overcome a wide variety of challenges, and use various gadgets to solve puzzles. Plus, the whole game can be played in co-op with extra levels designed exclusively for play with a partner.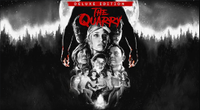 The Quarry (Deluxe Edition): was $79 now $26 @ PlayStation Store
A new interactive horror experience from the makers of Until Dawn, The Quarry sees a group of camp counselors attempt to survive a night of terror as they're hunted by a blood-drenched beast on the last night of summer. With nine playable characters, who can live or die based on your choices, you'll need to make the right decisions under pressure if you want a happy ending.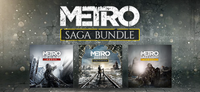 Metro Saga Bundle: was $59 now $8 @ PlayStation Store
Experience the entire Metro Saga to date for just $8. This bundle includes Metro 2033 Redux, Metro: Last Light Redux and Metro Exodus Gold Edition. As franchise protagonist Artyom, you must journey from the underground Moscow subway tunnels to the far-flung post-apocalyptic wastelands. These are three of the best single-player shooters of the last decade, now collected into a single epic package.