Mint Mobile is one of the best prepaid phone plans we've tested. As part of their "deflation" special, Mint Mobile just slashed 50% off its monthly plans.
For a limited time, new customers can sign up for any three-month plan at Mint Mobile for just $15 per month. You'll pay just $45 for three months of service, which is a tremendous value and one of the best discounts we've seen from Mint Mobile.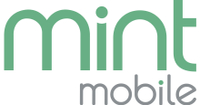 Mint unlimited data plan: was $30/month now $15/month @ Mint Mobile
Mint is lowering the introductory price on all of its plans to $15/month for the first three months. That's half off the normal cost of Mint's already inexpensive unlimited data plan. Mint's rates do go back to their regular level after three months (and you'll need to get 12 months of service to get the best price), but this is a great way to save money on your cell phone plan. Take a look at our Mint Mobile coupons page for other ways to save.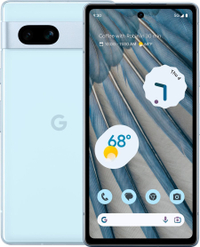 Google Pixel 7a: 6 free months of service @ Mint Mobile
Mint Mobile is offering an epic deal on Google's new Pixel 7a smartphone. Purchase your Pixel 7a with any 6-month data plan at Mint Mobile and you'll get six additional months of data for free. For instance, Mint Mobile's unlimited plan is $30/month. Buy six months ($180 total) and you'll get an extra 6 months for free (24 months total). Additionally, Mint Mobile has the Pixel 7a on sale for $399, which is already $100 off. In our Google Pixel 7a review, we said Google's new phone offers the most premium features out of any budget phone for your money.
Mint Mobile is an MVNO that operates on T-Mobile's network. Since T-Mobile is a GSM-based network, you're going to want a GSM-based phone to use at Mint Mobile. Unlike a traditional plan where you pay a monthly rate to the carrier, at Mint Mobile you pay in advance for anywhere from three to 12 months of service. Talk and text are always unlimited, no matter what data plan you pick or for how long. (Make sure to check out our guide to the best Mint Mobile plans to see which plan is right for you).
There are some caveats to this limited-time offer. The $15 monthly rate for unlimited data only covers your first three months of service with Mint. After that, you'll need to commit to 12 months of service from the carrier to get the usual $30/month rate. Note that $30 per month for unlimited data would still place Mint's offering among the best unlimited data plans and it would be far cheaper than plans from Verizon or AT&T.
Mint's lower prices will only stick around for a limited time. Make sure to read our What Is Mint Mobile guide if you want to learn more about this carrier.