May the 4th (aka Star Wars Day) is an annual celebration of the juggernaut sci-fi fantasy franchise, and every year retailers offer up a collection of Star Wars Day deals to mark the occasion.
Among the discounts on assorted merchandise and novelty items, you'll also find a range of savings on some of the best Star Wars video games. And 2023 has proved to be no different. For a limited time, some must-play games on PS5, Nintendo Switch, Xbox Series X and PC have been reduced. And, as you'd expect, these games all allow you to play in a galaxy far, far away.
In fact, one of the best Star Wars Day gaming deals is completely free. From today (May 4), a classic Star Wars game will be free via Prime Gaming. Plus, we're also seeing discounts right now on the latest Star Wars games including Lego Star Wars: The Skywalker Saga and even Star Wars Jedi Survivor.
So if your plans to celebrate Star Wars Day involve a marathon gaming session, these are the best deals on Star Wars games that we've spotted at retailers including Amazon and Best Buy.
Best Star Wars game deals for May the 4th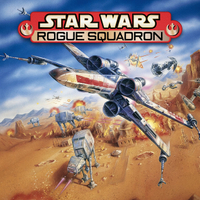 Star Wars Rogue Squadrons 3D: FREE @ Prime Gaming
Available from Thursday, May 4: Amazon Prime members can claim a free copy of Star Wars Rogue Squadrons 3D on PC. Originally released just six months before The Phantom Menace hit theatres, this arcade-style fight combat game features 16 missions sets across iconic Star Wars locations and offers loads to unlock including new crafts each with unique armaments. And yes, you can pilot the Falcon.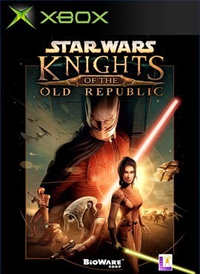 May the Fourth Be With You Sale: games from $4 @ Microsoft Store
To celebrate Star Wars Day there is a sizeable selection of discounts on digital Star Wars games on the Microsoft Store. The deals include Knights of the Old Republic for just $4 as well as Star Wars Battlefront (2015) for $6, both are playable on Xbox Series X. There are even Star Wars movies on sale for just $7.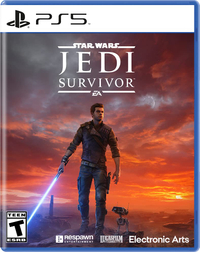 Star Wars Jedi Survivor: was $69 now $59 @ Amazon
Star Wars Jedi Survivor continues the journey of powerful force-user Cal Kestis. No longer a Padawan, Cal leads a scrappy group of rebels on a crucial mission against the Galactic Empire. With satisfying lightsaber combat, loads of force powers to play with, and seven large planets to explore, Jedi Survivor is the best Star Wars game in years. You need to click the $10 coupon box to score this deal.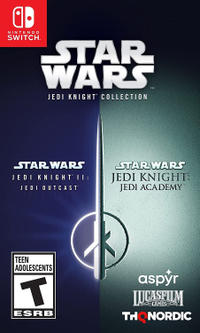 Star Wars Jedi Knight Collection: was $29 now $19 @ Amazon
Bundling together two classic games, the Star Wars Jedi Knight Collection includes Jedi Knight: Jedi Academy as well as its sequel Jedi Outcast. These games pack original stories set within the Star Wars universe, as well as some of the best lightsaber combat gameplay ever. The visuals are dated but these games still hold up remarkably well.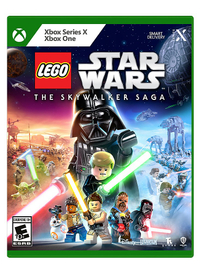 Lego Star Wars The Skywalker Saga: was $59 now $32 @ Best Buy
Return to a galaxy far, far away in the biggest Lego Star Wars game to date. Experience the entirety of The Skywalker Saga in plastic-brick form and collect more than 300 playable characters as you smash everything in sight. From The Phantom Menace all the way through The Rise of Skywalker, this is the ultimate retelling of the greatest sci-fi sagas ever told.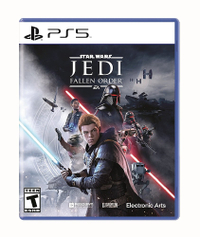 Star Wars Jedi Fallen Order: was $39 now $19 @ Best Buy
Before diving into its newly-released sequel, Jedi Survivor, you should make time to play Jedi Fallen Order. This action-adventure game sees you play a young Jedi on the run from the Empire, and sports engaging lightsaber combat and thrilling platforming that takes clear inspiration from the Uncharted franchise. It's one of the best Star Wars games in a very long time, and it's little surprise that it spawned an equally excellent sequel.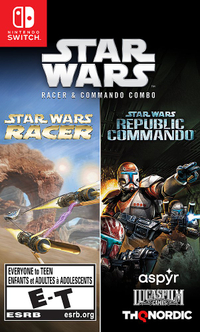 Star Wars Racer and Commando Combo Pack: was $29 now $19 @ Walmart
Another collection of classic Star Wars games for the Nintendo Switch, this combo pack includes Star Wars Racer and Star Wars Republic Commando. As you might expect the former is a pod-racing game whereas the latter is a first-person shooter where you lead an elite squad of commandos. Both are still extremely fun to play.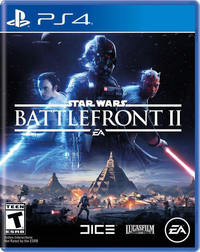 Star Wars Battlefront 2 (pre-owned): was $9 now $6 @ GameStop
Live out some of the greatest battles in Star Wars in this online multiplayer game. Play as heroes and villains from across all three eras of the franchise, and dominate the enemy on large-scale maps and with a variety of unlockable weapons. There's also a short single-player campaign but the real meat of the experience is definitely the various online modes.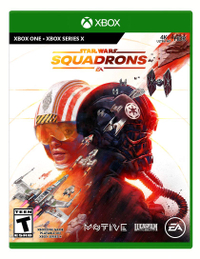 Star Wars Squadrons: was $39 now $14 @ Amazon
Take to the skies and slug it out in epic dogfights in this space combat game. Star Wars Squadrons lets you pilot some of the most iconic crafts in the franchise including the X-wing and TIE Fighter. There's online battles as well as a full single-player story set after the events of Return of the Jedi. Buckle up for an exhilarating time.