The PlayStation Store has launched its latest sale, and this one is appropriately entitled Mid-Year Deals. It's offering big discounts on a load of the best PS5 games as well as some underrated titles that you might have missed at launch.
Naturally, big savings on excellent PS5 games like Hogwarts Legacy, Dead Space and Need for Speed Unbound take the spotlight, but there's also a large selection of heavily discounted PS4 games. Plus, the Level Up sale is running concurrently and has reduced hundreds of DLC packs and in-game items for popular games such as Minecraft, The Witcher 3 and more.
Mid-Year Deals are set to run on the PlayStation Store until July 6 and with more than 1,000 deals to choose from, we've compiled a list of our 14 favorite deals down below to give you a starting point. But be sure to browse the full selection of deals, if you've got your heart set on a particular game.
And don't forget that Amazon Prime Day 2023 is just around the corner, and is likely to offer up some epic deals on PS5 games and accessories. In fact, the early Prime Day deals have just slashed Samsung's best PS5 SSD down to a new lowest price ever, ideal if you need more storage after buying several games in this latest PlayStation Store sale.
The best deals in PlayStation Store's mid-year sale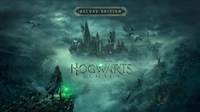 Hogwarts Legacy (Deluxe Edition): was $79 now $63 @ PlayStation Store
Step into the Wizarding World of Harry Potter in Hogwarts Legacy. This open-world RPG lets you attend the iconic school of witchcraft and wizardry where you'll learn spells, brew potions, and tame magical beasts. And you'll also have to battle dark wizards and ultimately decide the fate of the entire wizarding world. The Deluxe Edition includes the Dark Arts cosmetic set and an exclusive Thestral Mount.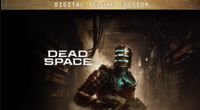 Dead Space (Deluxe Edition): was $79 now $55 @ PlayStation Store
Step back into the space boots of Isaac Clarke in this remake of the legendary sci-fi survival horror, Dead Space. The USG Ishimura has been overrun with nightmarish enemies, and it's your job to discover the source of the outbreak while trying to keep your sanity in check. You'll need to conserve your resources by strategically dismembering enemies. This Deluxe Edition includes a set of exclusive cosmetic items.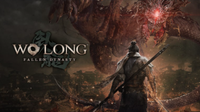 Wo Long Fallen Dynasty: was $59 now $44 @ PlayStation Store
A new fantasy action RPG from Team Ninja, the developers of the Nioh franchise, Wo Long: Fallen Dynasty is a Soulslike that hits seriously hard. You'll fight through a demon-plagued land, fending off deadly creatures and enemy soldiers with combat inspired by Chinese martial arts. Be warned, this is a tough game but the rewards are worthwhile if you can master its challenges.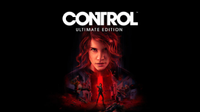 Control Ultimate Edition: was $39 now $9 @ PlayStation Store
Step into the Federal Bureau of Control as Jesse Faden, the new director of this shadowy government agency. Utilize a shapeshifting firearm and telekinetic powers to battle enemies across this mysterious location that is constantly changing in this multi-award-winning action game. This Ultimate Edition includes the full base game and its two expansions, The Foundation and AWE.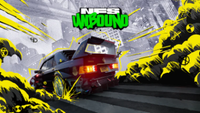 Need for Speed Unbound: was $69 now $20 @ PlayStation Store
The latest entry in the long-running racing series, Need for Speed Unbound offers new ways to compete with friends and rivals. With a distinct visual style, take to the streets and prove you have what it takes to win it all against the best racers in the world. Impress and you'll earn the right to race in The Grand, the ultimate street racing challenge.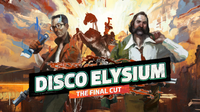 Disco Elysium The Final Cut: was $39 now $13 @ PlayStation Store
One of the most critically-acclaimed PC games of all time comes to console in Disco Elysium: The Final Cut. This groundbreaking RPG casts you as a detective on a mission to solve a strange murder. To find the culprit you'll need to interact with a cast of unforgettable characters and try to lose your own sanity in the process.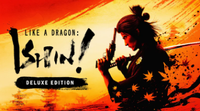 Like a Dragon Ishin (Deluxe Edition): was $69 now $48 @ PlayStation Store
This spin-off from the popular Yakuza franchise moves the action to the 1860s as a samurai seeks to change the course of history in their search for justice. Despite its historical setting Like a Dragon Ishin! is still very much a Yakuza game with a cast of eccentric characters and loads of side activities to distract you from the main path.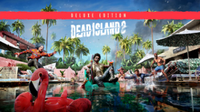 Dead Island 2 (Deluxe Edition): was $74 now $59 @ PlayStation Store
Dead Island 2 packs a sun-soaked playground crawling with the undead. Using just about any weapon you can get your hands on, it's your job to slay your throughway Hell-A from the mansions of Beverly Hills to the boardwalk of Venice Beach. Fully playable in co-op, Dead Island 2 is a rip-roaring open-world game full of zombies to slaughter, survivors to assist and powerful loot to collect. This Deluxe Edition includes a suite of extra character and weapon skins.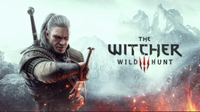 The Witcher 3 Wild Hunt: was $39 now $19 @ PlayStation Store
One of the most critically acclaimed games of all time has been given a fresh coat of paint on PS5. Time has been kind to The Witcher 3 Wild Hunt, and this gigantic RPG remains just as compelling now as it was back at release in 2015. You play Geralt of Rivia, a mercenary monster slayer, on a quest to track down your former ward. But don't be surprised if you get seriously sidetracked by the game's numerous sidequests and distractions.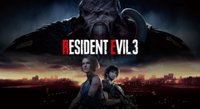 Resident Evil 3: was $39 now $9 @ PlayStation Store
Resident Evil 3 has been reborn for a new generation in this from-the-ground-up remake of the survival horror classic. You play as Jill Valentine, as she attempts to escape Raccoon City. But the sinister Umbrella Corporation will do anything to stop her, including unleashing their ultimate secret weapon, Nemesis.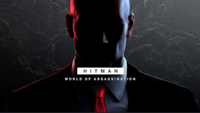 Hitman World of Assassination: was $69 now $34 @ PlayStation Store
Bundling together the entire Hitman reboot trilogy, this Hitman World of Assassination package boasts a staggering amount of content. Stealth through 20 individual locations from an English countryside manor to a Miami racetrack, and complete missions in a wide variety of ways as Agent 47 stalks his prey.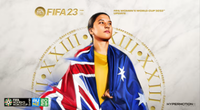 FIFA 23: was $69 now $17 @ PlayStation Store
The FIFA Women's World Cup kicks off on July 20, and FIFA 23 is the officially-licensed game of the tournament. Take to the pitch and lead your country to glory in authentically recreated stadiums and with the best players in the game. Plus, you can play the wildly popular FIFA Ultimate Team Mode which lets you assemble a dream team of stars and compete online.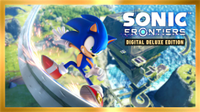 Sonic Frontiers (Deluxe Edition): was $69 now $41 @ PlayStation Store
The fastest hedgehog alive returns in Sonic Frontiers. The Blue Bur's latest adventure sees him and his pals transported to an ancient island teeming with unusual creatures and strange structures. Naturally, in order to find the missing Chaos emeralds and foil the latest scheme of the sinister Dr. Eggman, you'll need to run really fast and platform across a wide variety of obstacles.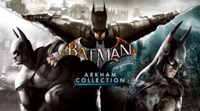 Batman Arkham Collection: was $59 now $11 @ PlayStation Store
Bringing together three of the best superhero games ever made, this collection spans the entirety of Rocksteady's Arkham Trilogy. Play through Batman: Arkham Asylum, Batman: Arkham City and Batman Arkham Knight, as you become the Dark Knight and utilize a wide range of gadgets and abilities to face off against Gotham's most dangerous villains.