The best 1,000Mbps NBN plans offer you the potential to experience the very fastest internet speeds in Australia, with a maximum of 1,000Mbps download speeds theoretically possible.
While no NBN providers currently advertise the full 1,000Mbps speeds on an NBN 1000 plan during the busy evening hours (some don't even have enough customer data to provide a typical evening speed figure) the majority advertise a minimum speed of 400Mbps — 500Mbps between 7–11pm. Telstra's NBN 1000 plan currently advertises the fastest typical evening speeds at 700Mbps.
If you have the right connection type at your property and you wish to sign up to a 1,000Mbps NBN plan, then no matter the provider you choose, you're going to be able to experience download speeds like you've never had before.
But which NBN 1000 plans are the best? Read on to find out.
Best NBN 1000 plans
Best NBN 1000 plan overall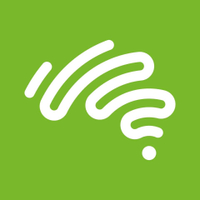 Aussie Broadband | NBN 1000 | Unlimited data | No lock-in contract | AU$149p/m
Aussie Broadband is our pick for the best NBN 1000 plan overall for a number of reasons, but primarily because it offers ludicrously fast 600Mbps during the busier evening hours. The telco doesn't offer any introductory discount offers (some other providers do offer this) and admittedly, it's not the most affordable plan on this speed tier. But the fast speeds coupled with a plethora of five-star customer reviews – which concern customer support and reliability, predominantly – make it the standout option for us.
Total minimum cost: AU$149 | Total cost for first year: AU$1,788
Cheapest NBN 1000 plan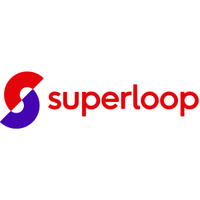 Superloop| NBN 1000 | Unlimited data | No lock-in contract | AU$99p/m (for 6 months, then AU$109p/m)
Superloop currently offers the cheapest NBN 1000 plan, some $900 cheaper than the most expensive plan. In fact, it's even cheaper than some NBN 250 plans, making it almost a no-brainer if you have the connection type to support it.
What's also pleasing about this Superloop NBN 1000 plan is that it too advertises typical evening speeds of 600Mbps. As is the case with Aussie Broadband above, this should be more than enough for most consumers, and the only reason we haven't made Superloop our best overall provider is because it doesn't receive as many positive reviews from customers. That's not to say it's a bad service at all, and some negative reviews can be the result of isolated cases.
If you're looking for ultrafast speeds and you don't want to break the bank, then Superloop is by far the best option for you.
Total minimum cost: AU$99 | Total cost of first 12 months: AU$1,248 | Yearly cost after discount: AU$1,308
Best fast NBN 1000 plan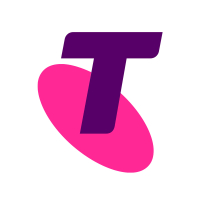 Telstra | NBN 1000 | Unlimited data | No lock-in contract | AU$180p/m
It's the most expensive NBN 1000 plan available right now by some margin, but if you want the absolute fastest speeds, Telstra is the provider for you. To help make the higher cost easier to stomach, Telstra does include around AU$460 worth of extras on this plan, in the form of 2 months of Binge, 3 months of Apple TV Plus, 4 months of Spotify Premium and 12 months of Kayo Basic. However, all services save for Apple are only available to new customers, i.e. if you already have Spotify, you won't be able to receive the promotional offer.
Telstra advertises 700Mbps downloads during the busy evening hours (real world speeds may vary, of course) which for now, is the fastest quoted among all NBN providers.
Total minimum cost: AU$180 | Total cost of first year: AU$2,160
NBN 1000 FAQ
Can I get NBN 1000?
NBN 1000 plans are only available on fibre-to-the-premises (FTTP) and some hybrid fibre coaxial (HFC) connection types. Be sure to check with your provider of choice if you have an HFC connection, to see if you can sign up to an NBN 1000 plan.
How fast is NBN 1000?
As its name implies, NBN 1000 plans can achieve a theoretical maximum download speed of 1000Mbps. We say theoretical, because reaching this maximum speed is pretty tricky. The Australian Competition and Consumer Commission (ACCC) publishes average download speed data in its quarterly Broadband Performance report. In the most recent, published in December 2022, the average download speed on HFC connections was 641.3Mbps and 750.9Mbps on FTTP connections.
• NBN speeds: What the tiers mean and which best fit your needs
How much does NBN 1000 cost?
NBN 1000 plans may have the potential to offer crazy-fast download speeds, but they come at a cost. The cheapest NBN 1000 plan you can currently get starts at AU$99.90p/m, but only for six months, and the typical evening speeds you can expect have yet to be published, making it a potentially risky play.
The current average cost of an NBN 1000 plan is AU$145.40.