If you have the connection to support it, the best NBN 250 plans have the potential to amplify your online experience. Offering download speeds of up to 250Mbps, the best NBN 250 plans aren't just a step up from NBN 100 plans, they're one giant leap.
250Mbps NBN 250 plans are constantly seeing improvements, with some internet service providers (ISPs) now advertising typical evening speeds that are getting closer to the magic number of 250. For a time, only two ISPs advertised the maximum 250Mbps speeds during the busier evening hours, but when we last checked, that figure had risen to four and now includes Aussie Broadband. Other big-hitters such as Optus and Superloop, are getting close, with typical evening speeds of 240Mbps.
We've taken this into account as we dive into finding the best NBN 250 plans currently available in Australia, along with monthly cost, any additional perks and even any hidden costs.
Best NBN 250 plans
Best overall NBN 250 plan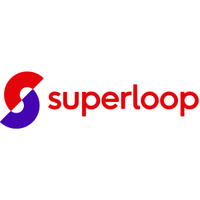 Superloop | NBN 250 | Unlimited data | No lock-in contract | AU$85p/m (for 6 months, then AU$99p/m)
The best NBN 250 plan in our opinion right now comes from Superloop. While the telco doesn't advertise the fastest typical evening speeds on the NBN 250 speed tier, coming in at an Optus-matching 240Mbps, it is the cheapest provider offering the fastest speed. We've also chosen it as our best overall plan because the telco offers customers the ability to boost their speed to the next tier up — NBN 1000 — five times a month. Superloop currently advertises typical evening speeds of 600Mbps on this speed tier.
If you don't use all five Speed Boost days in one month, you can have them rollover into the next. You're able to bank a total of 30 days.
Total minimum cost: AU$85 | Total cost for first 12 months: AU$1,104| Yearly cost after discount: AU$1,188
Best fast NBN 250 plan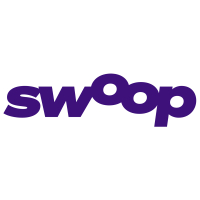 Swoop | NBN 250 | Unlimited data | No lock-in contract | AU$94p/m using code 35FAST (for 6 months, then AU$129p/m)
Newly-launched NBN provider Swoop has quite literally swooped in to undercut other ISPs to offer a well-priced (and seemingly well-rated) NBN service. The company advertises the maximum 250Mbps download speeds during the busy evening hours, and is currently running an attractive introductory offer. The regular monthly price is one of the most expensive – and is on par with Aussie Broadband and Origin – but the initial six-month outlay is highly competitive.
Cheapest NBN 250 plan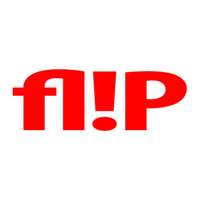 Flip | NBN 250 | Unlimited data | No lock-in contract | AU$84p/m (for 6 months, then AU$94.90p/m)
Flip takes the crown for cheapest NBN 250 plan, although only by around AU$25. Flip's NBN 250 plan (which advertises a typical evening speed of 236Mbps) will set you back just over AU$1,000 for the first 12 months (AU$486 cheaper than the most expensive plan from Telstra).
And don't assume that a cheap plan means a cheap service, as there's a wealth of positive reviews online at ProductReview.com.au at the time of publishing. If you have the connection type to support NBN 250, but you're not sure if you actually need the faster speeds, Flip's wallet-friendly plan could be the best option for you.
Total minimum cost: AU$84 | Total cost for first 12 months: AU$1,073.40 | Yearly cost after discount: AU$1,138.80
NBN 250 FAQ
How fast is NBN 250?
NBN 250 plans offer a maximum download speed of 250Mbps. However, only two telcos in Australia currently advertise this maximum speed: Telstra and Southern Phone. All other NBN providers in Australia advertise a range of speeds, from 196Mbps up to 245Mbps, so it's always good to shop around to find the right balance of speed to monthly cost that works for you.
Can I get NBN 250?
Not everyone in Australia will be able to sign up to an NBN 250 plan. In order to access the superfast speeds, you will need to have either a fibre-to-the-premises (FTTP) or hybrid fibre coaxial (HFC) connection type at your property.
However, you will need to pay close attention to which connection(s) each individual internet service provider supports, as some will only support a 250Mbps NBN 250 plan on an FTTP connection and not HFC.
How much is an NBN 250 plan?
The cost of NBN 250 plans varies rather dramatically. The cheapest NBN 250 plan, as we mentioned further up this page, comes from Flip, with prices starting at AU$84p/m. But, the major telcos such as Aussie Broadband and Telstra charge AU$129 and AU$140 per month, respectively, for their NBN 250 plans, after any introductory discounts.
The average monthly cost of an NBN 250 plan, from our research, comes out to AU$115.37 per month.