Best NBN plans: quick menu
1. The list in brief
2. Best provider
3. Major telco plans
4. How we choose
5. NBN FAQ
Want to know the best NBN plans in Australia this month? Look no further. We've compared all the best NBN providers to determine which NBN plans are worth your money and which ones are best avoided.
Once you know which NBN connection type you have, you can crack on with finding a plan that works for your home, whether it be a simple 50Mbps plan for a couple, or an exceedingly fast 250Mbps NBN plan to keep the whole family connected.
You'll want to pay close attention to the plans we've picked out below, as prices have changed across the board, following the NBN Co's decision to change wholesale pricing. This has meant standard 50Mbps NBN 50 plans (and the slower NBN 25 plans) have gone up in price. But, to help soften the blow (and to hopefully encourage more users to sign up to a faster service) prices of 100Mbps NBN 100 plans and 250Mbps NBN 250 plans, have seen their prices drop slightly.
However, just because prices of faster NBN plans have come down, it doesn't necessarily mean it's going to be the best option for you. You may find you can still get by on a 25Mbps NBN 25 plan, and ultimately this will still cost less in the long run.
What we are seeing — which is good news — is that most NBN providers are continuing to offer discounts for the first six months of an internet plan. Some may even offer an ongoing discount if you sign up to other utility services they offer. If you're keen to save as much as you can, be sure to check out our cheapest NBN plans guide.
Here at Tom's Guide, we've compared NBN plans from all the major providers to pick our recommendations across the different speed tiers and find those that ultimately offer the best overall value.
The best NBN plans in Australia
Below you'll find a roundup or our picks for the best NBN plans in Australia right now. We've made selections covering all speed tiers, specific uses and budgets, to help you find the NBN plan best suited to your household.
Reveal the next 2 products...
Best for uploads
Best NBN plan for video calls (NBN 100/40)
• AU$74.99p/m (for 6 months, then AU$88.99p/m)
• First year: AU$983.88
• Ongoing: AU$1,067.88

If you carry out regular video calls at home, want to create content or need to send very large files, you need an NBN plan with fast upload speeds. Exetel's 100/40 NBN plan is ideal as it advertises 34Mbps typical evening upload speeds, and is the cheapest to do so. You can find faster, but the cost of those plans increases at the same time. For our money, 34Mbps should suffice.
Best for fastest downloads
Best NBN plan for fastest downloads (NBN 1000)

• AU$99p/m (for 6 months, then AU$109p/m)
• First year: AU$1,248
• Ongoing: AU$1,308
If the absolute fastest NBN speed is what you're looking for, then Superloop's NBN 1000 plan is our top choice. While it doesn't offer the maximum 1,000Mbps download speeds, it comes close with 600Mbps. It's also the cheapest NBN 1000 plan in Australia right now, at just AU$99/month for the first six months.
Again, here you can find faster download speeds, with Telstra currently advertising 700Mbps typical evening speeds. But Telstra's NBN plan is AU$912 more expensive over the first 12 months compared to Superloop. For us, that mammoth saving outweighs a 100Mbps download speed increase.
Which is the best NBN provider?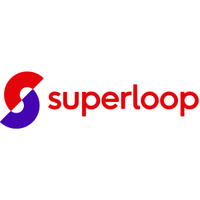 Best NBN provider this month — Superloop
Superloop gets our overall seal of approval as the best NBN provider this month, thanks to a combination of good plans speeds — even during the busier evening hours — highly competitive pricing and the inclusion of Speed Boost Days, which allows users to temporarily increase the speed of their service for free. However, if you're looking for the absolute cheapest NBN plans, Flip would be our top pick.
Best NBN plans: major telcos
When searching for NBN plans, you may be inclined to automatically look at the three major telcos of Telstra, Optus and TPG. But most of the time, these three are usually among the most expensive options. However, if you do sign with any of the major three telcos, you are likely to get a reliable and high-performing service, and this is backed up by reporting data from the ACCC.
What's more, Telstra and Optus often throw in additional perks for free. Such benefits include modems with 4G data backup, allowing you to stay connected if your fixed line NBN connection suffers an outage, as well as free trials to various streaming services.
If you're looking for an NBN plan from Telstra, Optus or TPG these are our plan recommendations:
Best Telstra NBN plan for most people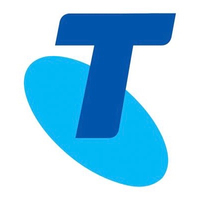 Telstra | NBN 50 | Unlimited data | No lock-in contract | AU$95p/m (for 6 months, then AU$100/month)
Telstra's 50Mbps NBN plan is the most expensive right now, based on our research using data from WhistleOut. As this page has already shown, you can get much cheaper by shopping around. But, as we've also said, you do get additional perks with Telstra, such as free trials to various streaming apps, including Kayo and Binge, along with trials for Spotify and Xbox Game Pass.
Total minimum cost: AU$95 | Total cost for first year: AU$1,170
Best Optus NBN plan for most people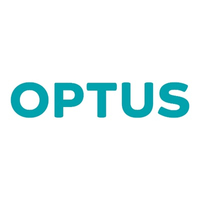 Optus | NBN 100 | Unlimited data | No lock-in contract | AU$89p/m (for 6 months, then AU$99p/m)
Optus is a more affordable alternative to Telstra, but it is still a considerable investment compared to some of the competition. Optus' NBN 100 plan currently represents better value compared to its NBN 50 plan in our opinion. For your first 6 months, you'll pay AU$89p/m, compared to AU$85p/m on the NBN 50 tier.
The regular ongoing costs differ more greatly, with this NBN 100 plan increasing to AU$99p/m, making it one of the most expensive providers in Australia. However, Optus was found to overdeliver on advertised speeds in the recent ACCC report, giving it greater added value.
The only major downside to Optus is that you're required to pay for the modem if you cancel your service within 36 months of connection. The modem is charged at AU$8.50p/m for every unused month (this used to be AU$7).
Total minimum cost: AU$395 (includes modem) |Total cost for first year: AU$1,068 (excluding modem)
Best TPG NBN plan for most people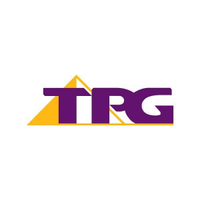 TPG | NBN 50 | Unlimited data | No lock-in contract | AU$74.99p/m
While it's technically the cheapest of the big three, TPG's 50Mbps NBN plan has been on the receiving end of a AU$5/month increase within the past 12 months. We feel we could recommend it even more had this increase have not been made. Regardless, TPG does advertise good speeds, even during the busy evening hours, and there's no early exit fee. You do need to pay an upfront cost for a modem if you need one. And as we mentioned earlier, there are no additional free inclusions on a TPG NBN plan.
Total minimum cost: AU$184.94 (includes modem) | Total cost for first year: AU$899.88
Want to see other NBN plans? You can use our NBN plan finder to compare a huge range of Australian NBN plans
How we choose
How we judge the best NBN plans
To select our picks for the best NBN plans, our experts consider and weigh the following key aspects for fixed-line NBN plans:
Speed: Each speed tier indicates the maximum speed available, for example, an NBN 50 plan is able to reach download speeds of 50Mbps. However, not every provider will be able to reach the maximum speed available during the busiest evening hours, which fall between 7–11pm. NBN providers are required to report their typical evening speeds, so we first look for plans that advertise the maximum speeds during these busier hours. For the Ultrafast NBN 1000 plan, no provider currently advertises the theoretical maximum. The fastest speed we've seen advertised so far is Telstra's 700Mbps.
Price: Price is perhaps the most important factor in our decision making. We initially look for the cheapest plans across each speed tier, and then if we don't think the download speed is worth it, i.e. it's too slow, we'll then look to the next cheapest to see how it compares. The majority of NBN providers offer 6 month introductory discounts on their plans, and these prices can sometimes be deceptive. This is why we give you information relating to the yearly cost you can expect to pay once that introductory discount expires.
Data allowance: The majority of fixed-line NBN plans offer unlimited data, so in all but exceptional cases, we only recommend plans with an unlimited data allowance.
Performance: The ACCC monitors the performance of some of the top NBN providers in Australia, so we always take this data into account when making our recommendations. If the ACCC doesn't monitor a particular internet provider, we also look at feedback provided by real users on sites such as Whirlpool.
Perks: We consider perks as nice to have, but they carry less weight compared to other factors in our decision making. Some examples of perks include Australian-based customer support, or the ability to include a home phone service. Other perks can enhance the performance of your service, such as the ability to bump your plan's regular speed up to the next available tier on five days of your choosing – a feature offered by Exetel and Superloop.
NBN FAQ
What is the NBN?
The NBN (National Broadband Network) is Australia's national infrastructure for phone and internet services. The government initiative was first proposed in 2007 and was deemed to be 90% complete in 2020. NBN services are now available to virtually all Australians in some form, whether it be a fixed-line service, facilitated by optical fibre cables or a fixed-wireless service, which uses towers emitting 4G signals.
Which NBN speed is best for me?
NBN offers six main speed tiers for consumer connections. There are official names for these (ranging from 'Basic 1' to 'Ultrafast') but most providers refer to them as a number, relating to the expected download speed. The speed of internet service you can achieve at your property is determined by the physical connection type you have.
The six main NBN speed tiers available are:
NBN 12 (Basic 1): 12Mbps download | 1Mbps upload | All NBN connection types | 1 user | NBN 12 is best suited for a single-person household. Even then, the 12Mbps maximum download speed is only going to be good for browsing the internet, sending emails and watching video content in up to 1080p quality. If you want to stream 4K video content (or to multiple devices simultaneously) on services like Netflix, then NBN 12 likely won't be fast enough.
NBN 25 (Basic II): 25Mbps download | 5Mbps upload | All NBN connection types | 1-2 users | With NBN 25, up to two people can comfortably browse the internet at the same time and stream a range of music and video content in up to 1080p quality. You may be able to watch 4K streaming video, but only on a single device at a time.
NBN 50 (Standard): 50Mbps download | 20Mbps upload | All NBN connection types | 2-4 users | The most popular NBN speed tier, NBN 50 is designed to allow up to four users to browse, stream and download content with ease. NBN 50 is also a good speed tier for people needing to use video chat a lot at home. NBN 50 is the most popular NBN plan in Australia.
NBN 100 (Fast): 100Mbps download | 20Mbps upload | All NBN connection types | 5+ users | Well suited to 4K video streaming and allowing for multiple users to be online at the same time.
NBN 250 (Superfast): 250Mbps download | 25Mbps upload | FTTP, HFC connections | 5+ users | Incredibly fast internet speeds that allows multiple users to stream 4K video content and download large files at the same time.
NBN 1000 (Ultrafast): 1000Mbps download | 50Mbps upload | FTTP, HFC connection | 5+ users | Currently the fastest possible NBN speed tier, although very few telcos actually achieve the full 1000Mbps download speeds, especially during the evening.
What does 'typical evening speed' mean?
You'll see the term 'typical evening speed' advertised against all NBN plans, and it refers to the average download speed you can expect to realistically achieve during the busy evening hours of 7pm - 11pm.
Different providers of NBN plans may advertise different typical evening speeds, so be sure to keep an eye out for this figure when searching for a new plan. On speed tiers ranging up to NBN 100he typical evening speed figure is less important than it used to be.
The speeds realistically achievable in Australia have improved in recent years, and you'll now find some internet service providers will advertise the maximum possible speed of the NBN tier you're on. In some cases, your evening speed could actually exceed the theoretical maximum limit of your tier.
Which NBN provider is the cheapest?
The NBN speed tier you're considering will determine which NBN provider is the cheapest. A fast NBN 100 plan will naturally cost you a fair amount each month. But within these fast NBN plans, you can find some good deals that will save you money.
The cheapest NBN plan available in Australia is Flip Connect's NBN 12 plan, which costs AU$34p/m for the first 6 months, which then increases to AU$44.90p/m.
Head to our best NBN deals page for a regularly updated list of popular, affordable internet plans.
Is there an alternative to NBN?
Yes, there is, in the form of 5G home internet. 5G home internet uses a modem to connect to nearby 5G mobile towers, which then delivers internet around your home via Wi-Fi. It can have multiple benefits, including being easy to install, achieving superfast speeds and being competitively priced.
Other NBN alternatives include satellite internet for people who live in rural and remote parts of Australia and can't get connected to a fixed-line NBN service.