11 Essential Tips for Marvel's Spider-Man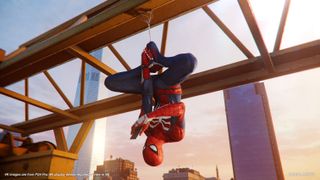 Do what a spider can
Marvel's Spider-Man is finally here, delivering the definitive Spidey video game experience with thrilling traversal, fluid combat and a fresh, compelling story. But while Spider-Man is a blast to play the second you first leap into its open-world Manhattan, there are tons of little tricks to keep in mind if you want to swing, fight and unlock cool goodies with maximum efficiency. Here are 11 key tips for going from friendly neighborhood nobody to a truly amazing superhero.
Image Credit: Sony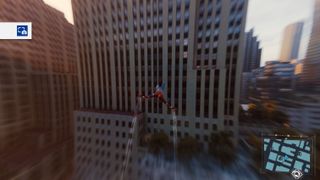 Master your movement
Swinging around New York City in Marvel's Spider-Man is easy enough, but there are a few traversal mechanics you'll need to master if you want to get around faster (and with more style). One key combination to try is to zip to whatever point you're aiming at (L2 + R2) and then press X just before you land to perform a point launch. Repeatedly zipping and launching is a great, fast way to soar from building to building and will get you to your destination much quicker than web swinging alone.
You should also unlock the Point Launch Boost skill as soon as possible — you'll gain much more momentum after a launch. Be sure to check your moves list frequently as you unlock new skills; and try combining things like wall runs, free falls and web zips to truly move like a spider can.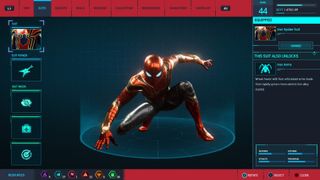 Switch up your suit loadout
Progressing through Spider-Man allows you to unlock a variety of Suit Powers and Suit Mods, which you can (and should) swap out at will, depending on the situation. For example, if you're on a stealth mission, you might want to use mods and powers that make it harder to get detected. If you're in a combat scenario, it's probably best to use mods that favor damage and healing. The bottom-right portion of the game's Suits menu will tell you how optimized your loadout is for offense, defense, stealth and traversal, so be sure to experiment with different combinations.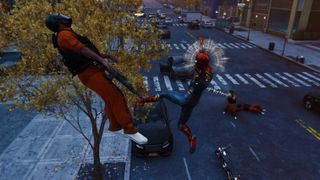 Take the fight high
Spider-Man's battles can quickly become crowded, which makes it hard to dodge all enemy attacks and avoid damage. One easy solution to this is to perform an air launcher (hold Square) and follow up with an air combo (Square again) to single out an enemy in the sky. This technique becomes much more effective once you unlock the Blast Off skill, which knocks back nearby enemies during a launcher, as well as the Ground Strike skill, which lets you slam to the ground while in the air.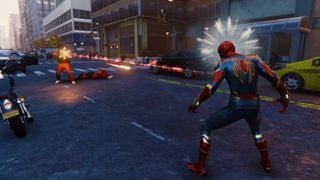 Dodge like a spider
One of the most important (and easiest) skills to unlock is Perfect Dodge, which allows you to counter enemies with a web shot if you dodge just as your Spider Sense turns blue, and generates a ton of extra Focus for healing and performing finishers. Unlocking Perfect Dodge will eventually allow you to unlock Payback, which lets you instantly take down gun-toting enemies after performing a Perfect Dodge. Given how many dudes will shoot at you during combat, you'll want these skills.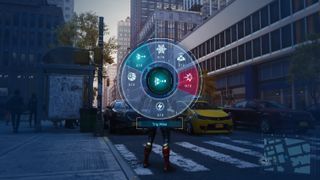 Quick-swap your gadgets
You'll quickly accrue a wide variety of gadgets that include web bombs, impact webs and concussive blasts as you progress through the game, and holding the L1 button to switch between them in the middle of a heated battle can be a pain. Fortunately, you can double tap the L1 button to instantly swap between your two most recently used gadgets, allowing you to quickly combine abilities without slowing down your momentum.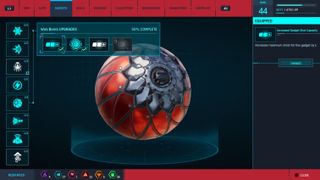 Don't forget about gadget upgrades
Given how many upgrades and unlockables Spider-Man throws your way, it can be easy to forget that you can upgrade your gadgets in the game's Gadgets menu. While gadget upgrades aren't essential for beating the game, they're a nice way to boost your preferred playstyle, whether you want more trip mines in your arsenal or would like your web bombs to cover a wider radius.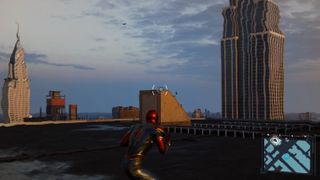 Slow things down
You can hold the L2 button at any moment to temporarily slow down time. This is a great way to aim at a specific enemy or point you'd like to web zip to, and it comes in handy for getting a good angle while trying to photograph landmarks in midair.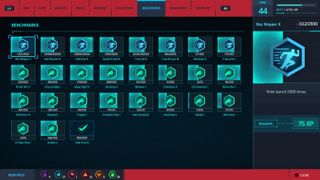 Mix up your moves
Spider-Man provides a ton of different combat and traversal moves, and you'll be rewarded if you use all of them frequently. The game's Benchmarks menu is packed with challenges that reward you with experience points for reaching certain milestones, such as performing a set amount of finishers or traversing a specific distance using wall runs. So be sure to check your moves list and try out a variety of attacks while in combat, and mix in plenty of web zips, point launches, parkour jumps and free falls while swinging around.
And just for fun, try combining different gadgets and suit powers in the middle of a fight. You may get some unexpected (and cool-looking) results.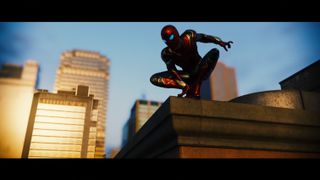 Prioritize police towers
If you're looking to complete 100 percent of Spider-Man's side activities, you should make activating the game's various Surveillance Towers your priority (look for the dark green tower icons on your map). Doing so will expose even more of the map, making it easier to see where things like backpacks, landmarks and enemy bases are. Police towers will also become fast-travel locations once activated.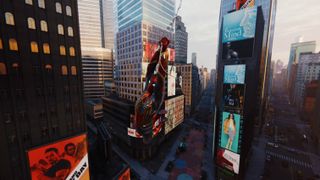 Filter the map
Spider-Man's map can quickly become cluttered with myriad colorful icons, which can make it hard to focus on a specific task. If you're looking to, say, collect all of the backpacks or photograph every landmark, simply open the Map and press Triangle to bring up the Map Legend. Here, you can filter the map so that you'll only see the icons that you want to.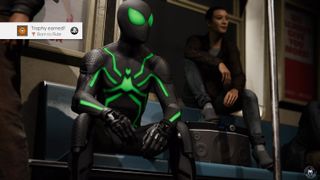 Avoid fast travel (for the most part)
Spider-Man has an amusing fast-travel system that plays a cutscene of Spidey riding the subway every time you choose to instantly warp to a location. But once you've gotten over that novelty (and nabbed the trophy for fast traveling five times), you should avoid doing it.
First of all, you're Spider-Man. Most of the fun of the game comes from swinging around the city. But more important, traveling to your destination manually will allow you to rack up XP-earning traversal milestones, and you'll almost certainly run into a ton of collectibles and side activities en route to your next mission.